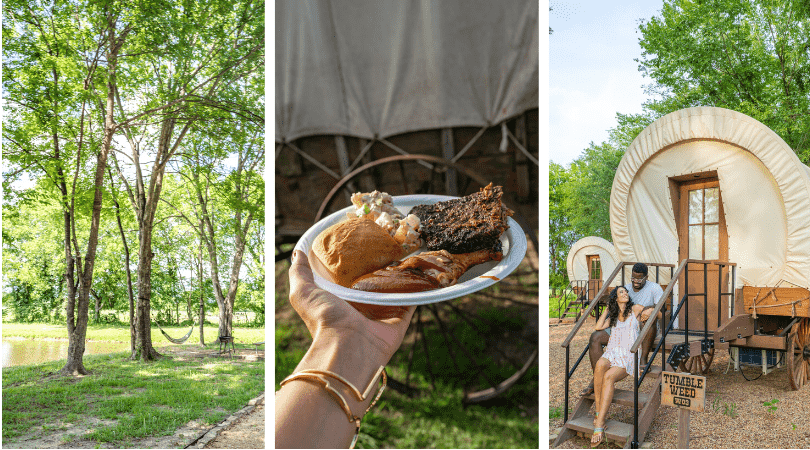 If you're looking for a new town to explore, Canton is a great place to visit on your next getaway! A smaller town about an hour from Dallas, Canton is widely known for being the home of First Monday Trade Days, but there is plenty to see and do outside of the market in this cute town. Staying at the Silver Spur Resort in Canton is the perfect way to spend a weekend getaway or enjoy some relaxing fun on your next break. The resort has tons of fun activities to check out, as well as incredibly unique places to sleep. It's bound to make it onto your list of unique places to stay in Texas. Excited for your next stay? Book here now!
Sleeping at Silver Spur Resort
One of the newer lodging options at the Silver Spur Resort are their Conestoga wagons! Sitting among the trees at the edge of the property, these are a completely unique and charming way to stay at the resort. All of the wagons are covered and have a king-size bed, bunk bed, and small table inside.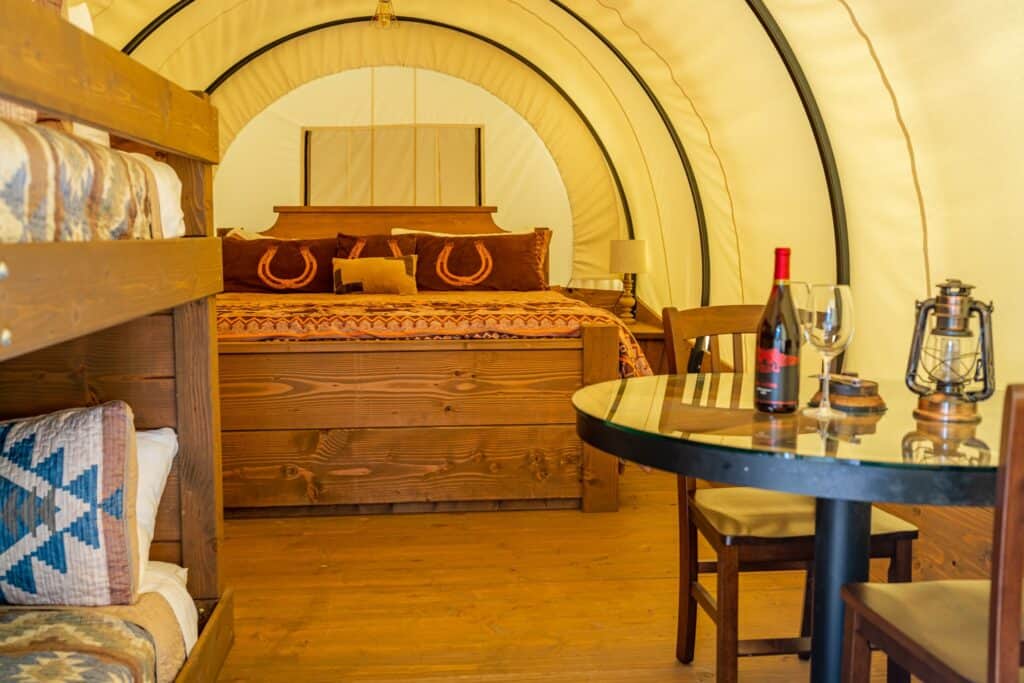 There are picnic tables and barbeques outside each cabin, as well as a group fire ring for you to enjoy! The Conestoga wagons have air conditioning with shared restrooms and showers nearby, so you don't have to worry about giving up any of your at-home comforts.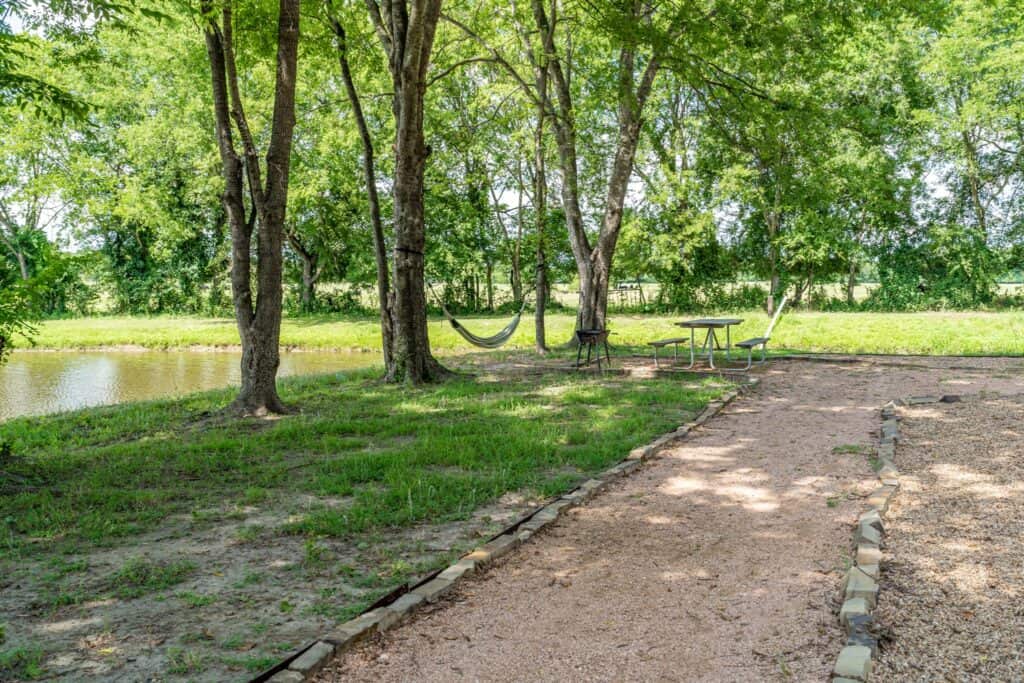 If staying in a Conestoga wagon is not your style, there are plenty of other lodging options available at the resort! Their ranch-style house has different styles of rooms to choose from. Plus, there are cabins available for you to rent, each of which contains a small kitchenette. Silver Spur also has a campsite for RV parking right on its property, so there is no shortage of options for sleeping!
Things to Do at Silver Spur Resort
Silver Spur Resort has so many different things to do, you won't even need to leave the property while you're in Canton! Not to mention there are a bunch of outdoor activities to enjoy during the summer.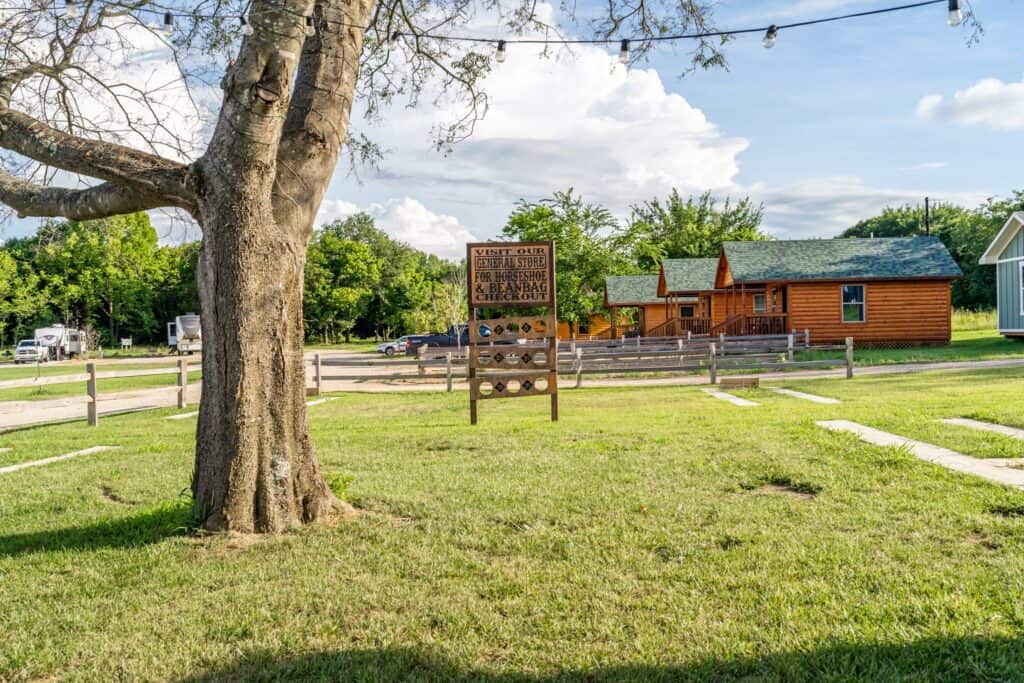 The resort includes a pool, a lake where you can go paddle boating, an abundance of yard games, and a kids playground to ensure everyone is entertained. They even have human foosball which makes this a fun resort to bring a group of friends to.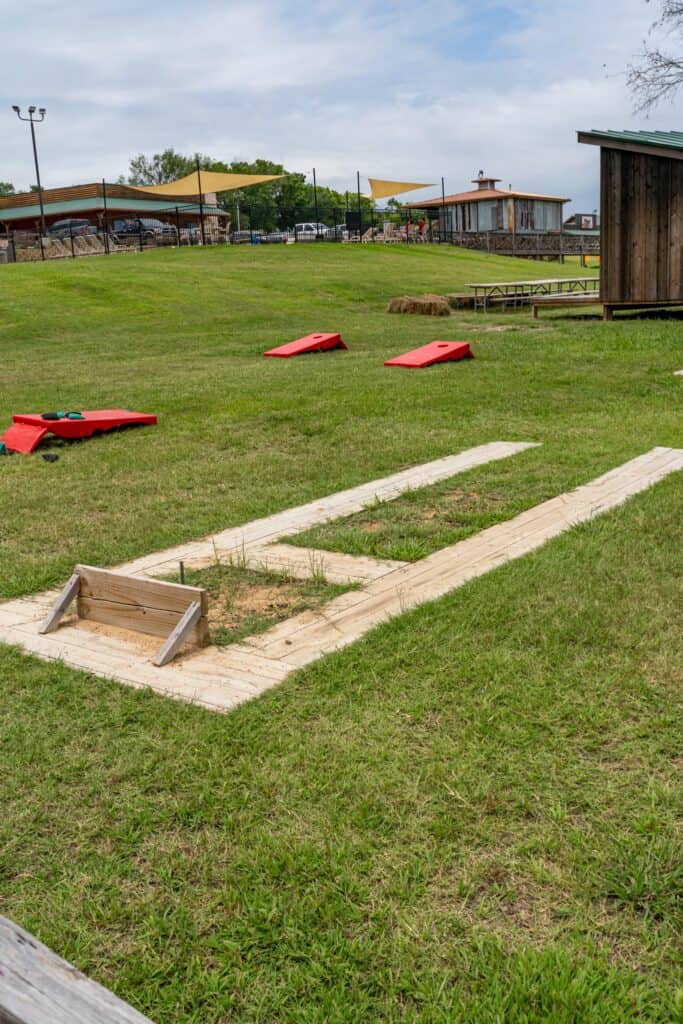 Some of its more unique features include two escape rooms: an apocalypse and a treasure hunt room. The treasure hunt room looks like you're exploring a real cave, something you can only find here at Silver Spur Resort in Canton. You don't have to stay at the resort to enjoy this escape room either, as it's open to everyone!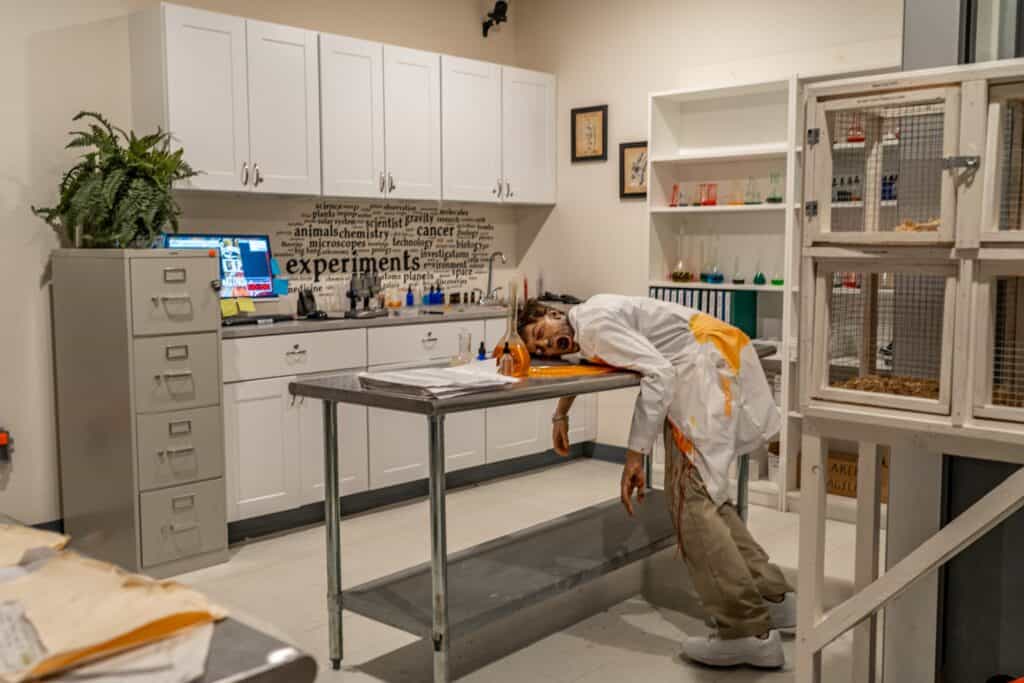 There are also plenty of opportunities to have fun while enjoying good food too! The Q & Brew is an onsite brewery and restaurant with tons of great offerings to enjoy. They have their own brewmaster creating fun combinations. For wine drinkers, they have an assortmet of wines by Miranda Lambert.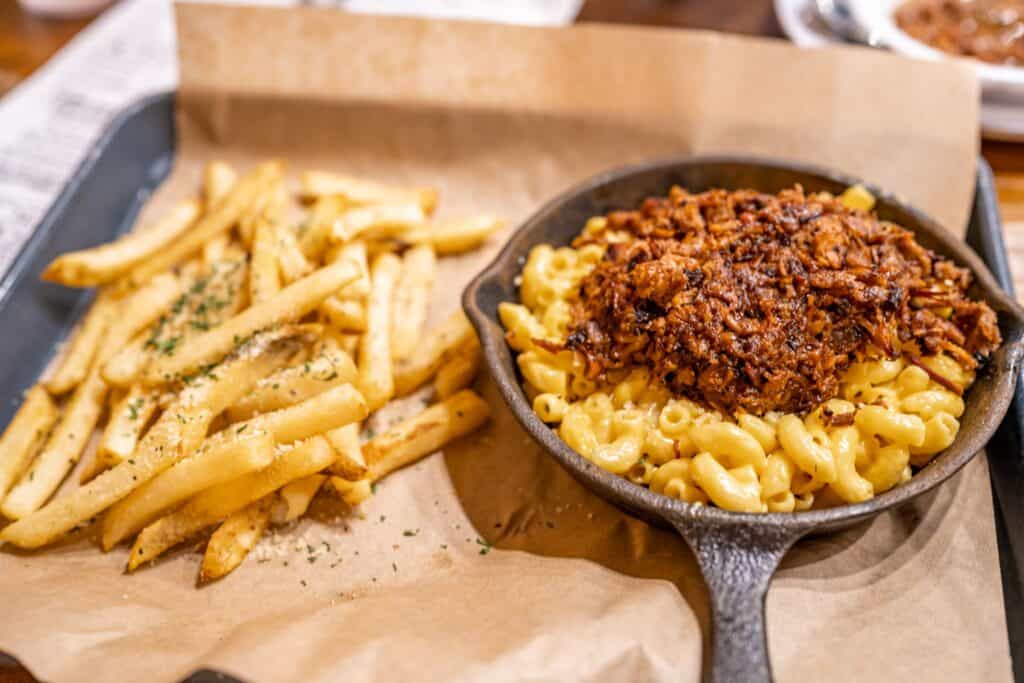 The resort hosts chuckwagon cookouts for dinner, which are fun events with live music and great food. If you can, try the peach cobbler; it's amazing!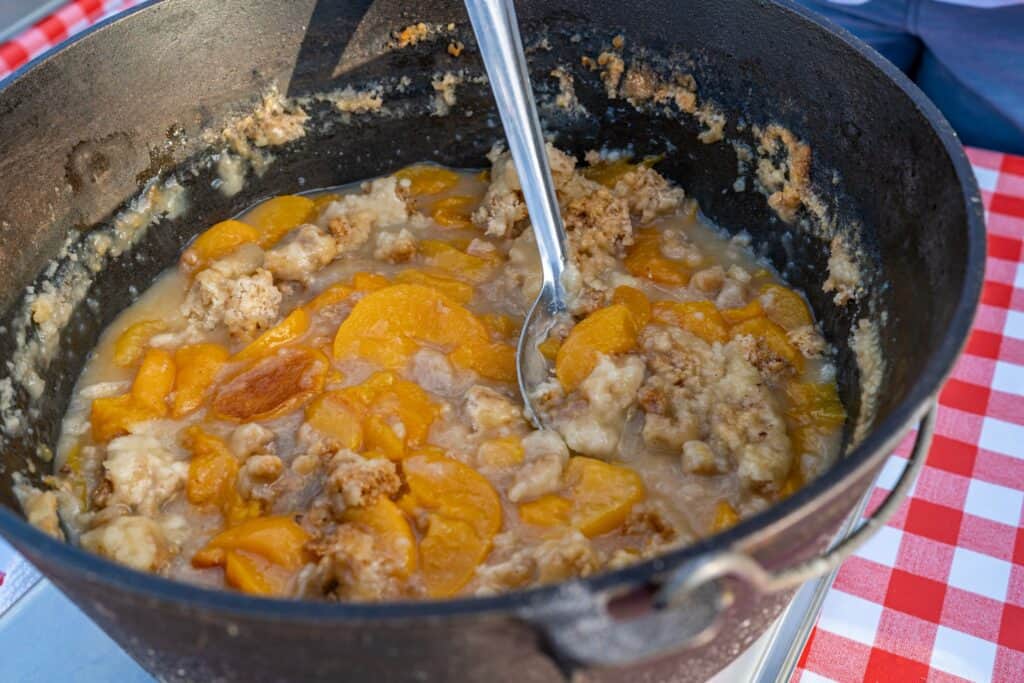 The Silver Spur Resort: Final Thoughts
Staying at the Silver Spur Resort was an amazing experience! There is so much to do, and it has so many unique offerings for rooms and dining that you won't want to leave. All of their activities were so much fun, and the lodging was extremely nice and comfortable to stay in. Canton is easily accessible if you do want to leave the resort, but even just staying at Silver Spur Resort makes for a great weekend getaway! For more unique places to stay in Texas, we have created an extensive list just for you!