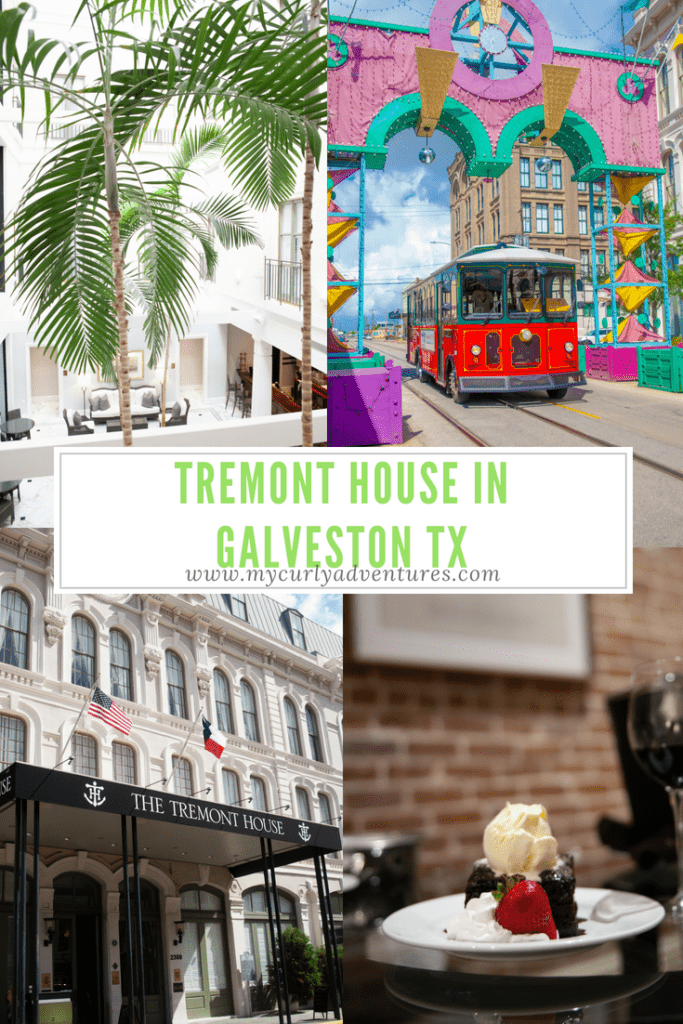 When planning a trip to Galveston, I came across the Tremont House and immediately fell in love with how unique this hotel was. Pictures of a lobby with palm trees in the center and exposed brick rooms convinced me to stay here. After doing more research on the Tremont House and learning about the history behind it and all that it had to offer, I booked a room for two nights to experience it for myself. So how was the stay? Read below for my full Tremont House Review.
Tremont House Review: A Hotel with History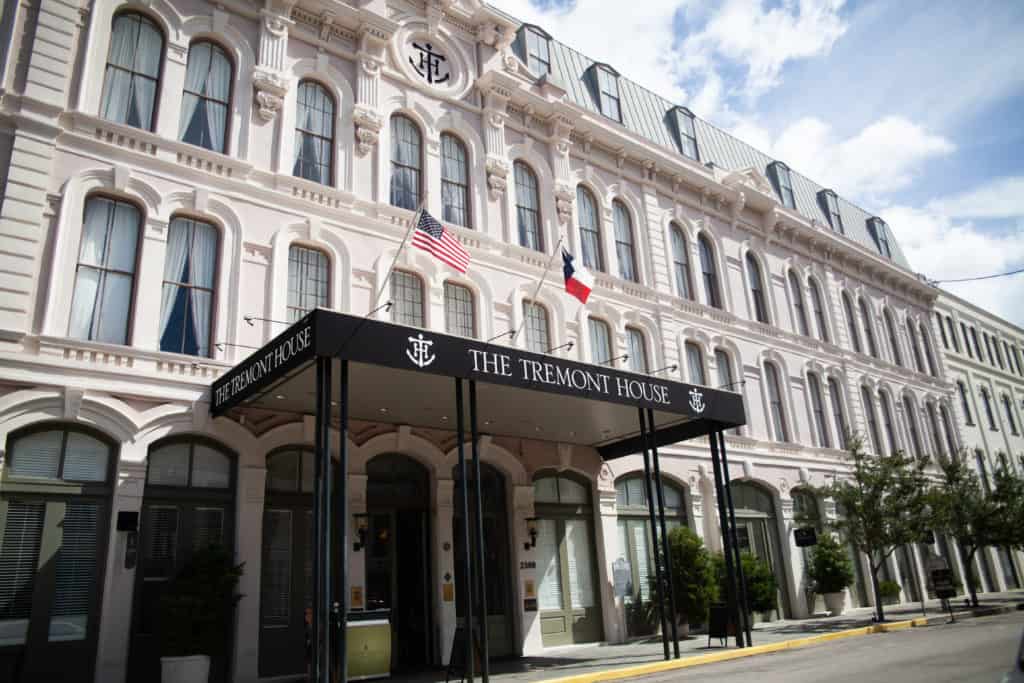 The original Tremont House was actually built the same year that Galveston was established meaning this hotel's heritage is as old as Galveston itself. The current hotel opened in 1985 and is housed in a building that dates to 1879. In the past the Tremont House served as the hotel for presidents, Victorians, foreign ministers, and grand balls. Despite a devastating fire and hurricane, the Tremont still exists today as an elegantly luxurious hotel. Walking into the Tremont House is like taking a step back in time. Don't forget to stop by the 1888 Toujouse Bar in the hotel lobby!
Tremont House Review: First Impressions
A ceiling four stories tall, marble floors, exposed brick walls, orchids, and gorgeous artwork greet you as soon as you enter the lobby. The elegant interior reminded me of a mixture of a tropical resort and a luxurious French hotel.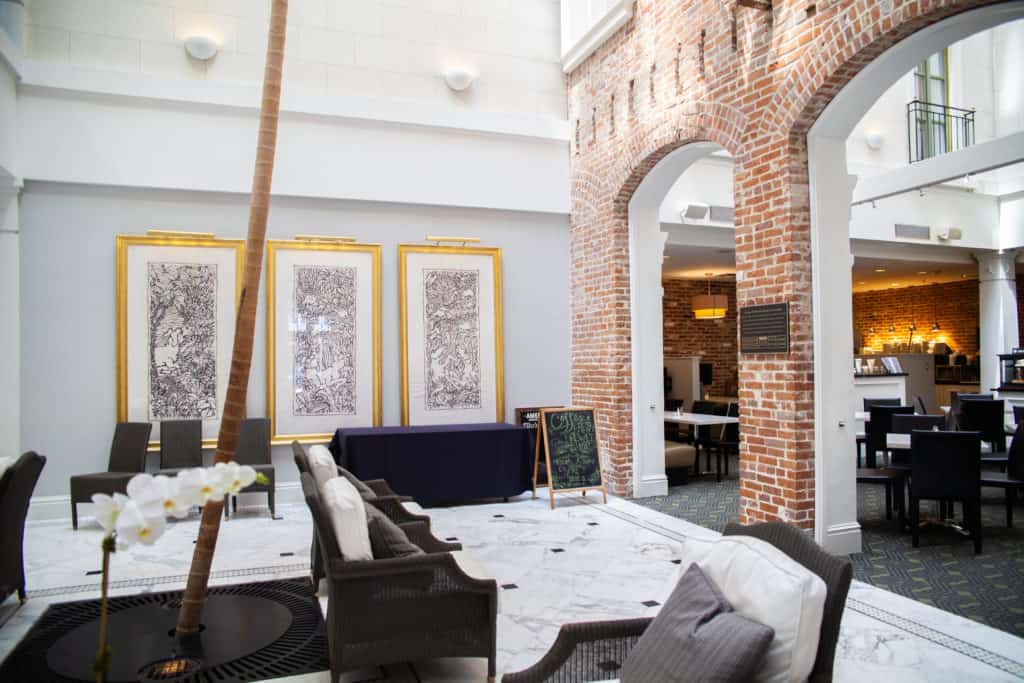 The 1888 Toujouse Bar which was transported from another historic site is a beautiful addition to all of the modern decor and a great place to relax while enjoying the beauty of the Tremont House lobby.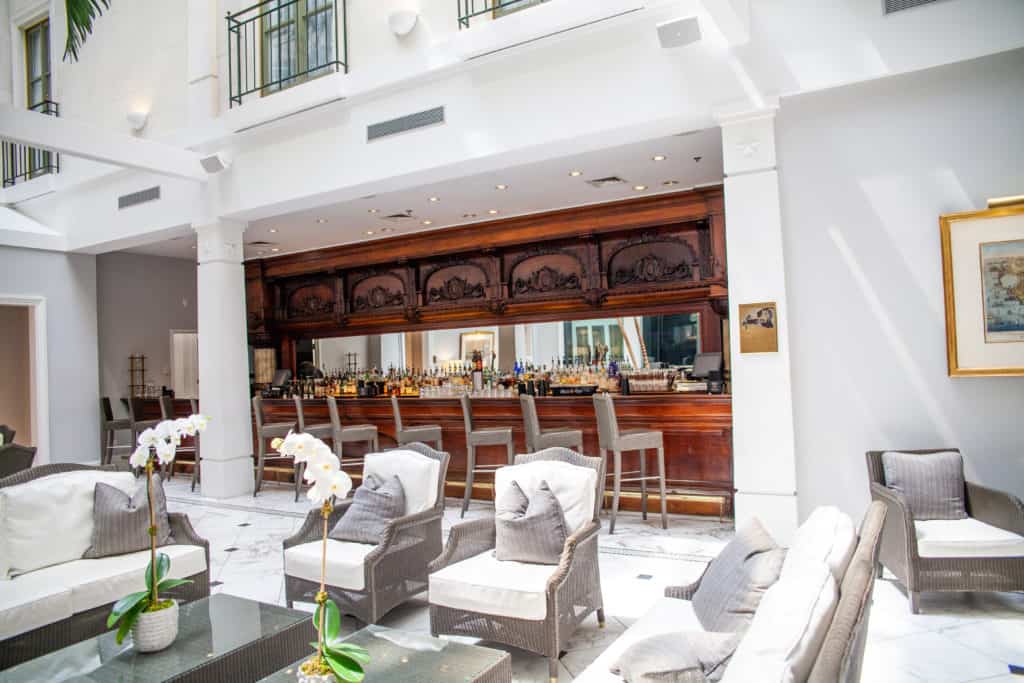 Tremont House Review: Our Room
The Tremont House suite is how I want my house to look! Exposed brick is my favorite in rooms and the high ceilings made this already large space look even bigger! Large, shuttered windows let in plenty of natural light.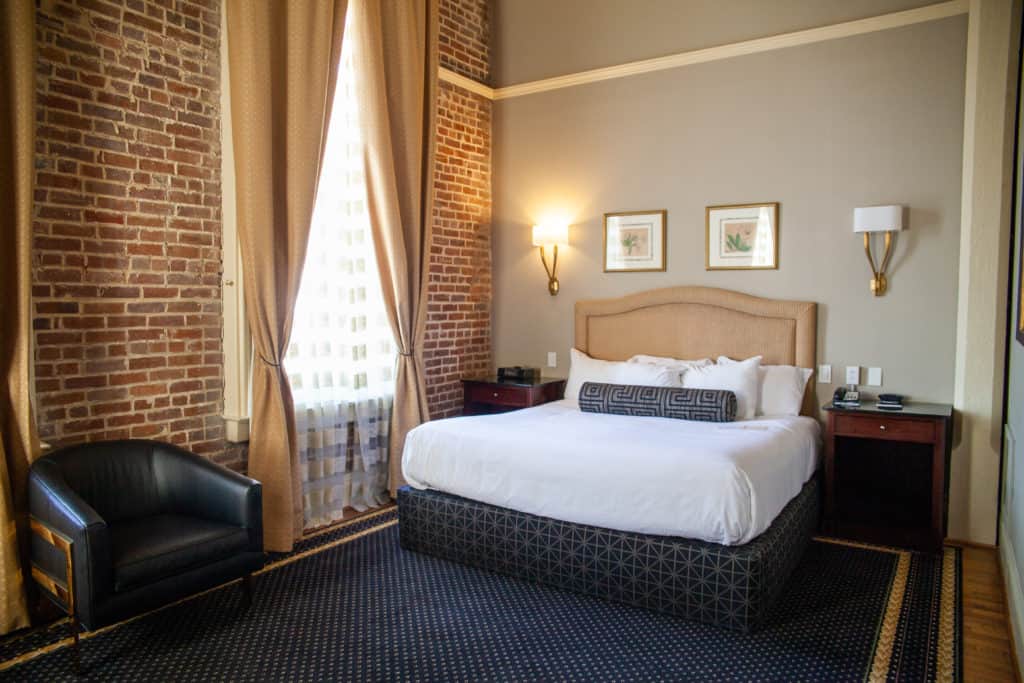 The living room was a common place of rest for myself and my husband, and where we spent most evenings having dinner.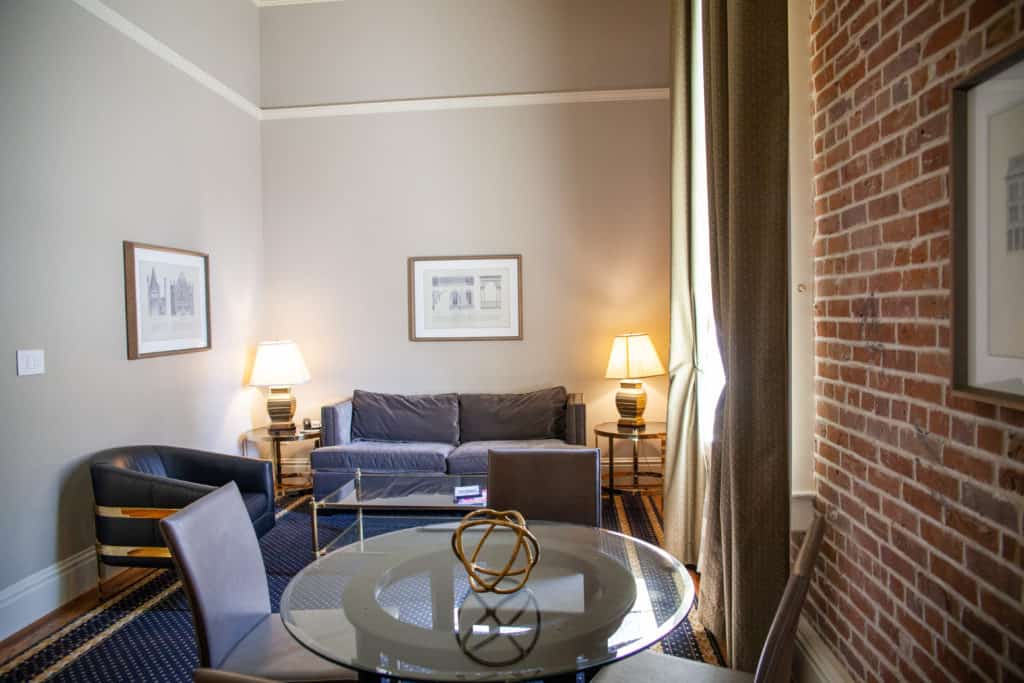 The Tremont House is great because it's the only hotel in Downtown Galveston and it's conveniently located around popular restaurants! After a long day of fun activities we would stop by the restaurant on the way to the hotel and pick something up. We even ordered some room service dessert one evening!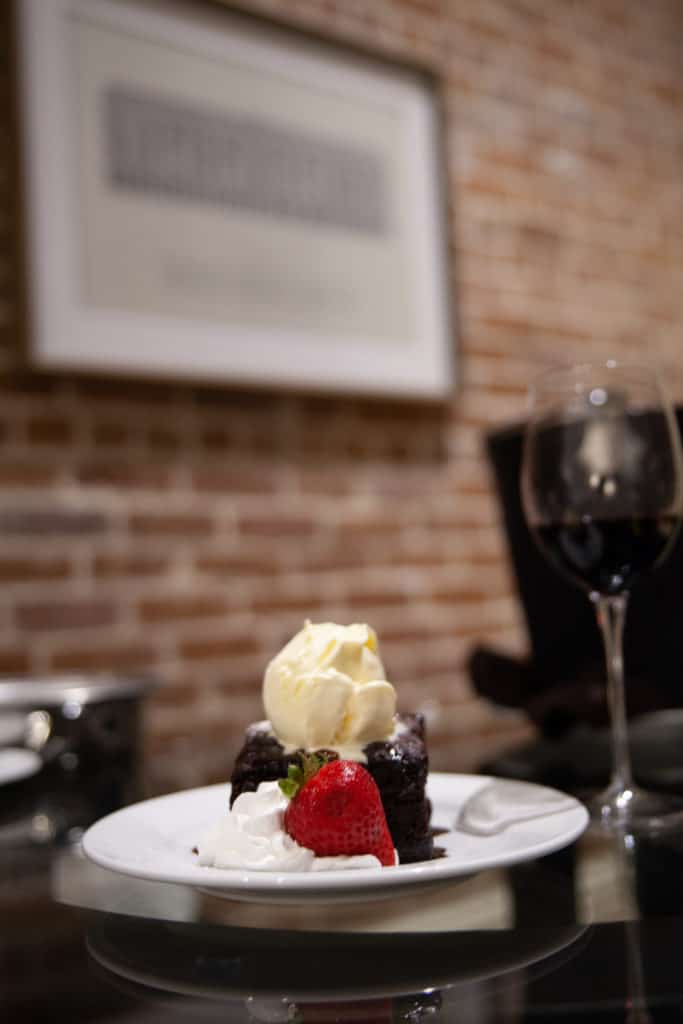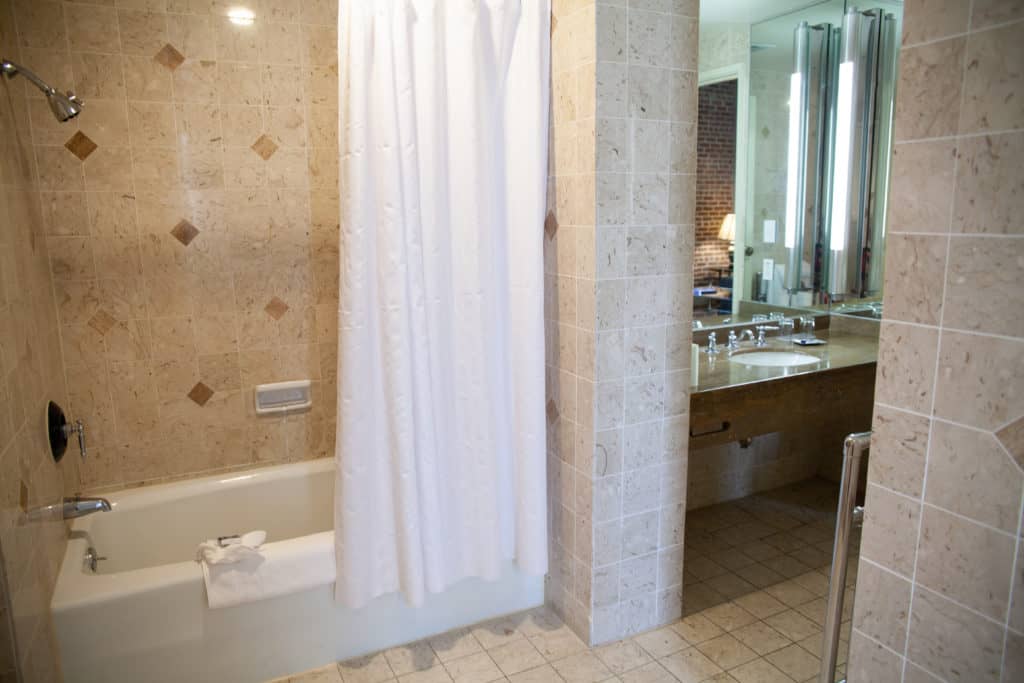 Tremont House Review: Breakfast
The Tremont Hose has a gorgeous cafe where you can get breakfast, lunch, and dinner. The cafe comes with Starbucks lattes which meant I got to start my mornings off with a White Chocolate Mocha. Every morning was a little different and one day they even had a Bloody Mary bar!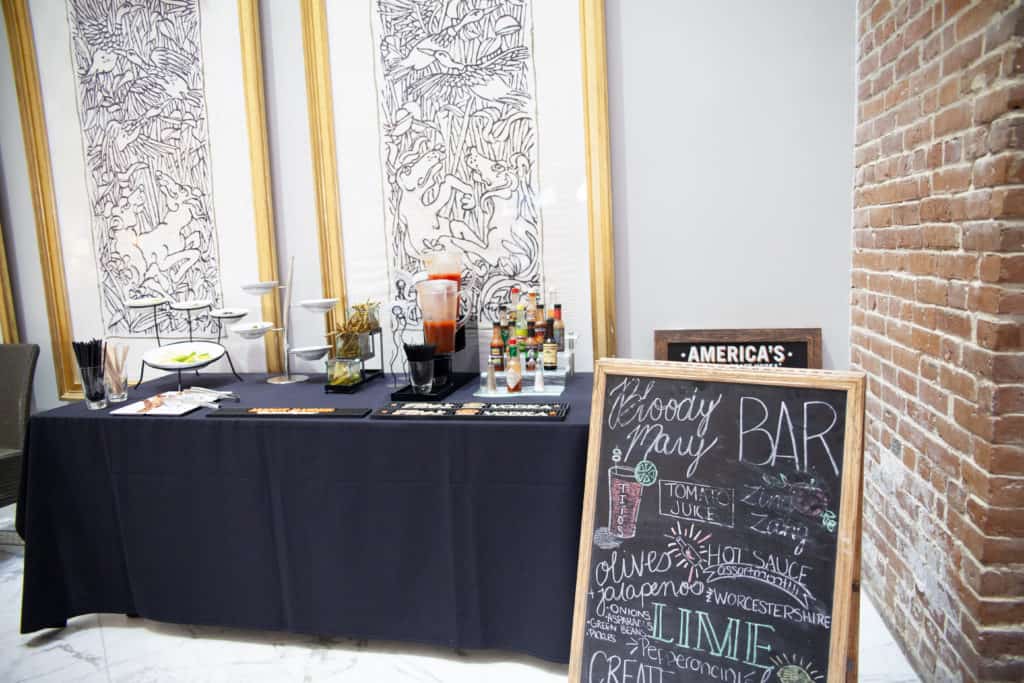 They had an extensive list of items, but my favorite was the build your own breakfast pizza where we got to add a little bit of everything.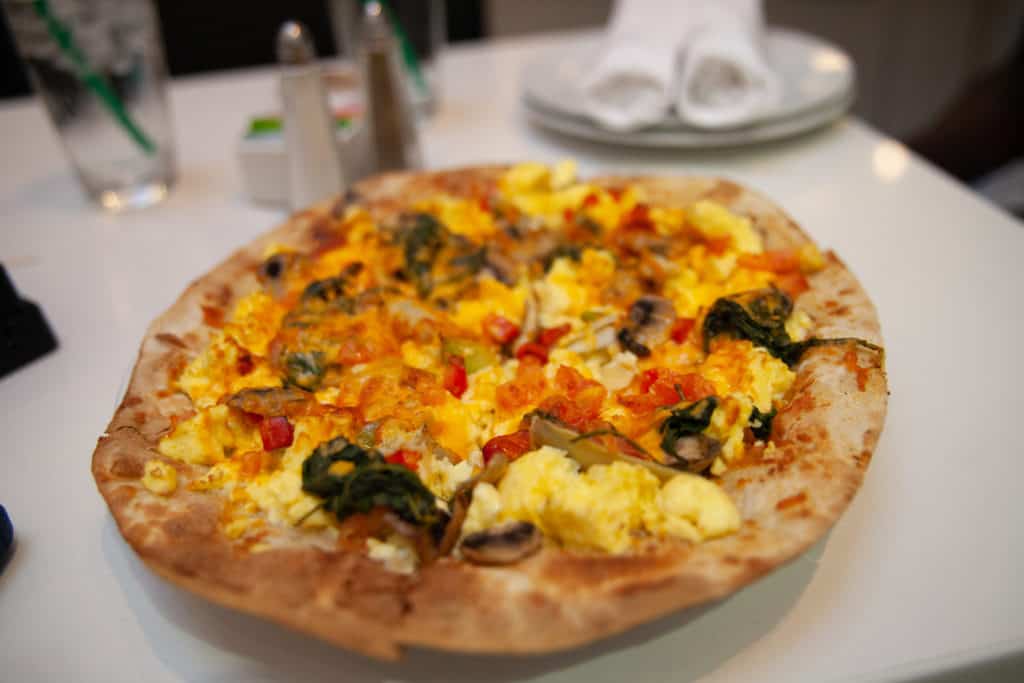 Tremont House Review: The Extras
It's always the extras that make a hotel special. In addition to the normal amenities, the Tremont House offered so much to keep us busy or relaxed. The Tremont House offers a shuttle that runs between their two sister properties: Hotel Gavez and the Harbor House. If there is somewhere along the path, like a restaurant you want to visit, they will drop you off there as well.
The Tremont House also offers one of the only open air rooftop bars in Galveston and makes for a relaxing evening whether or not you are staying on the property.
As a guest of the Tremont House you have access to the Hotel Gavez pool. I enjoyed being able to use the pool which comes with a hot tub and swim up bar when I wanted, but loved being able to retreat back to the Tremont House after.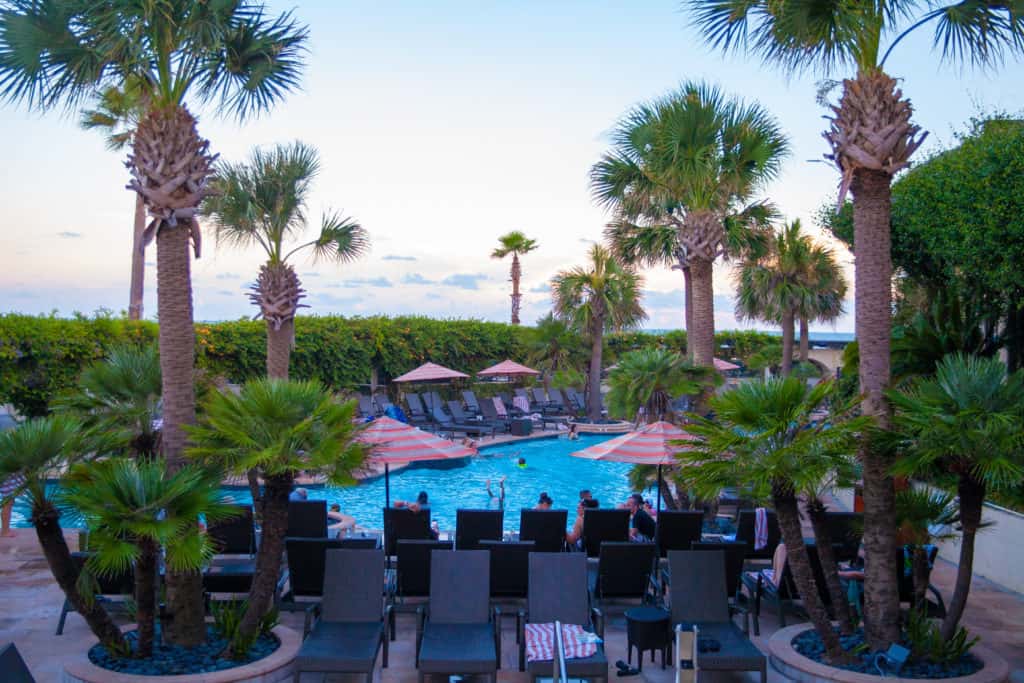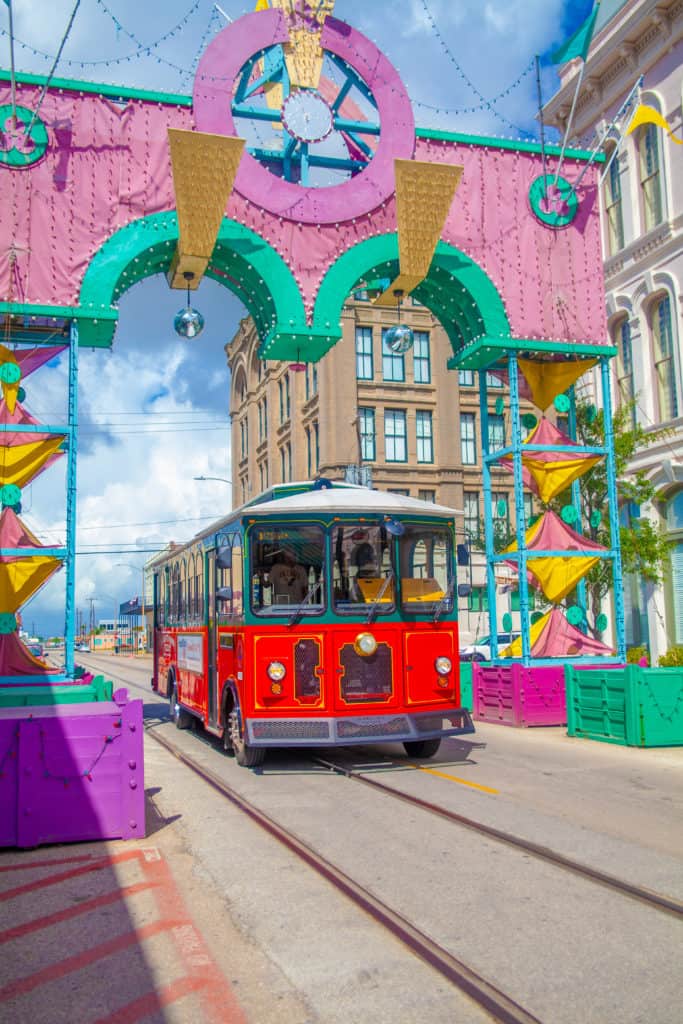 Mardi Grad fans are going to love the location of the Tremont which has direct views to this iconic arch! If you are looking for a fun celebration book your stay at the Tremont House for Galveston Mardi Gras which is a great alternative to the New Orleans celebration.
Tremont House Review: Final Thoughts
I could not have been any more pleased with our stay the Tremont House. The hotel was absolutely gorgeous and every part of the hotel was designed with great care and attention to detail. Because of the unique interior and design, staying at the Tremont House was an experience of it's own. For people who are looking an elegant getaway and are looking to save some money, consider a weekday getaway where prices are lower. You can book your stay here.
If you are planning a trip to Galveston make sure to head here for fun things to do in Galveston.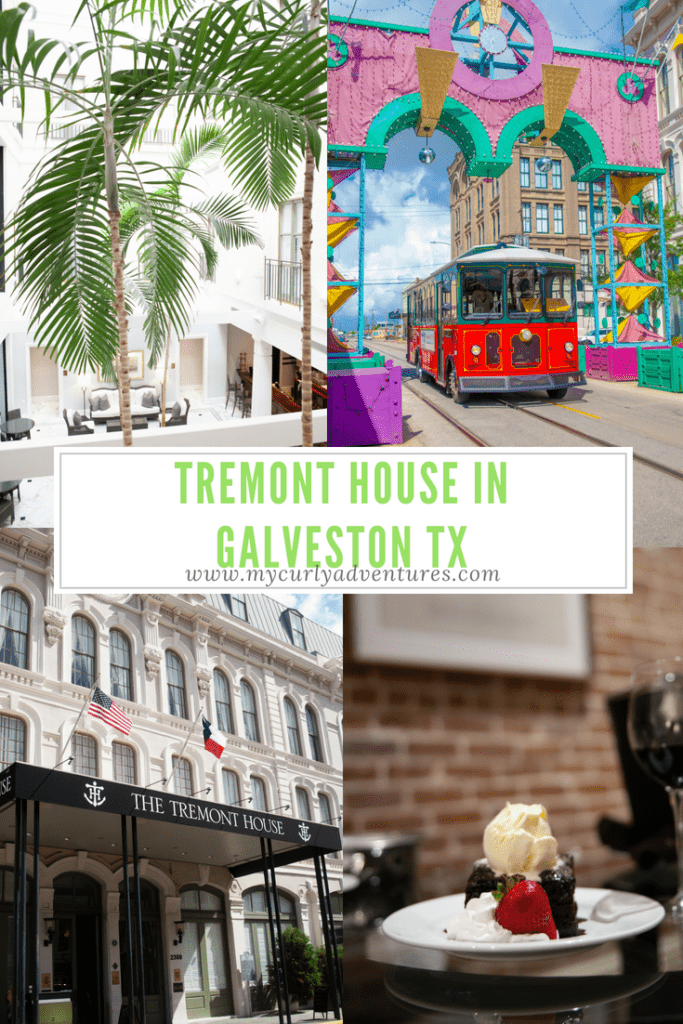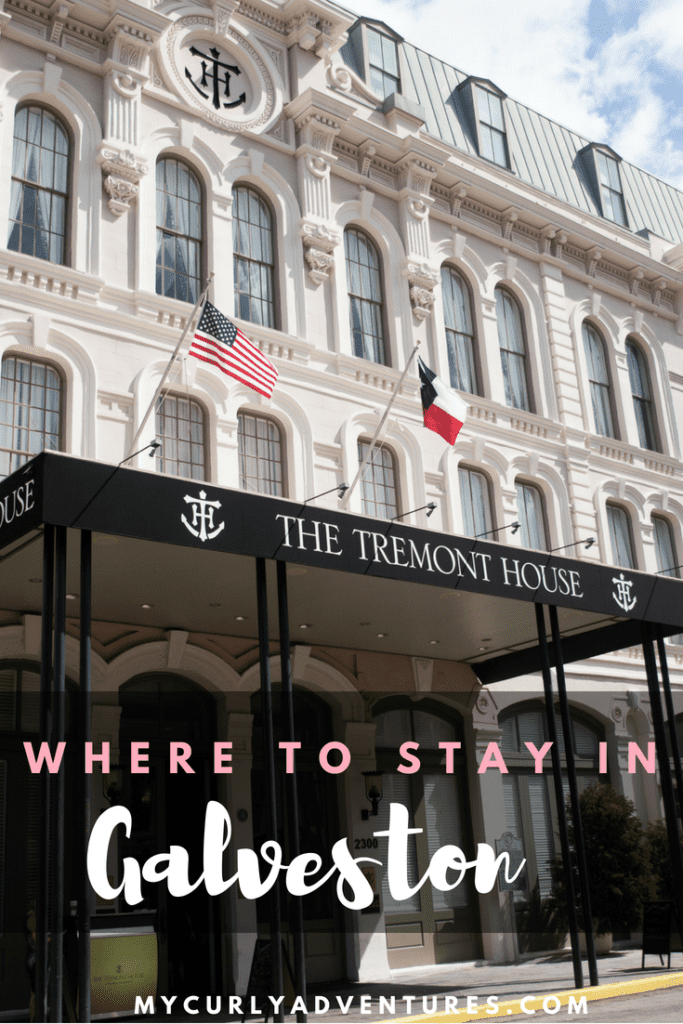 I received a complimentary stay in exchange for my honest Tremont House review. As always all opinions are my own.