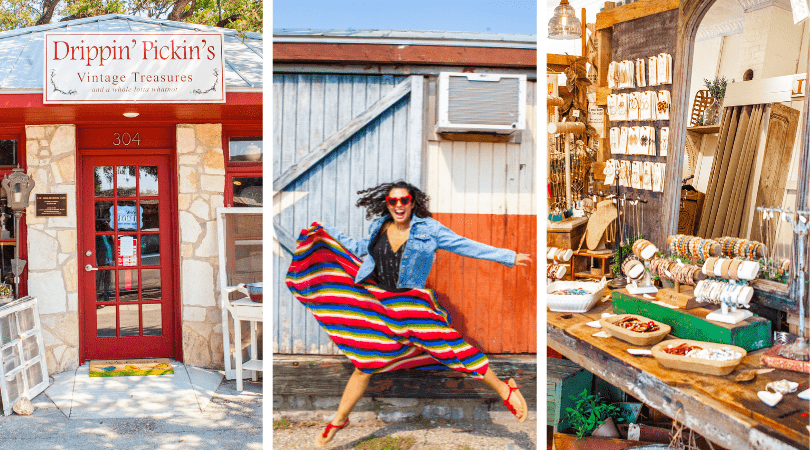 There are so many places to visit in Dripping Springs, but the main hub is Historic Mercer Street where many of the local businesses are. Here you can find a little bit of everything with a coffee shop, cute boutiques, a fun Texas mural, and more. While in Dripping Springs, make sure to wander through Historic Mercer Street and enjoy all the fun things to do!
Grab a Coffee at Mazama Coffee
Whenever visiting a new town, I love to stop by the local coffee shops, and Mazama hit the spot. The place stays decently filled with people meeting up, having business meetings, and studying. They roast their coffee on-site, so you know you're getting a fresh cup!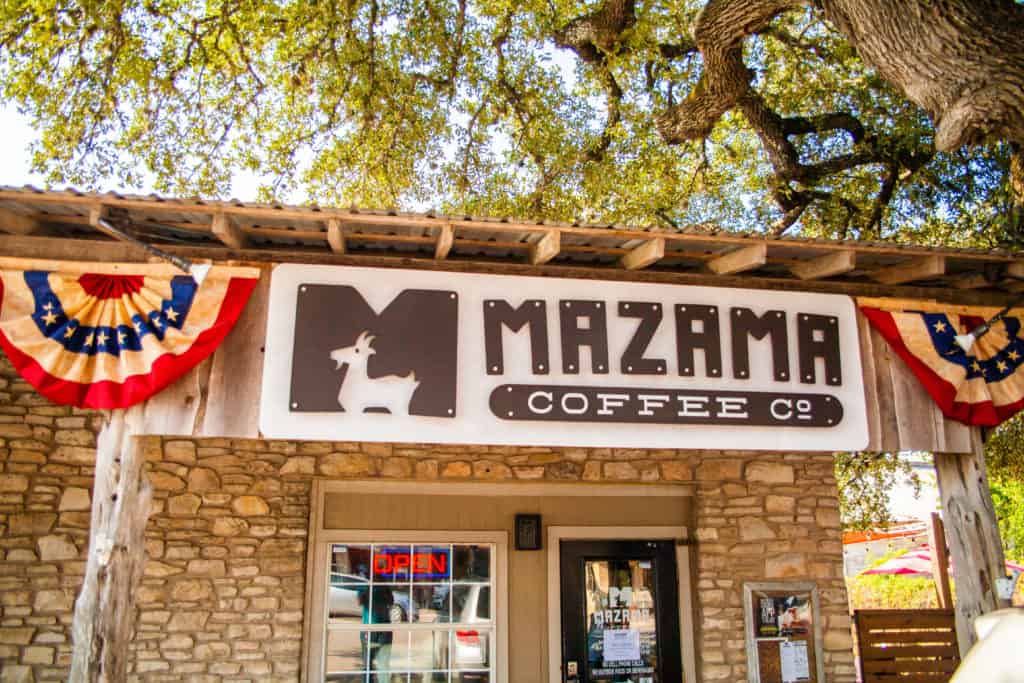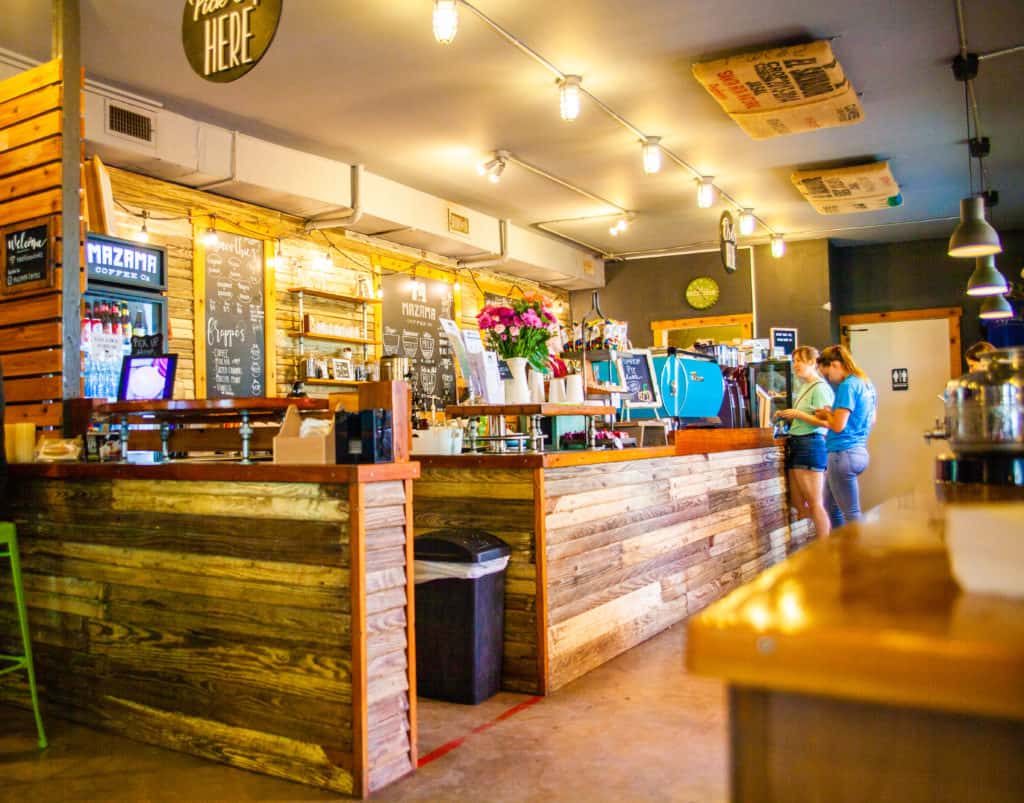 Find Something Cool at One of the Vintage Shops
Treasures always seem to be found in small towns! We found plenty of fun items at Drippin' Pickin's and loved how full of personality the little shop was.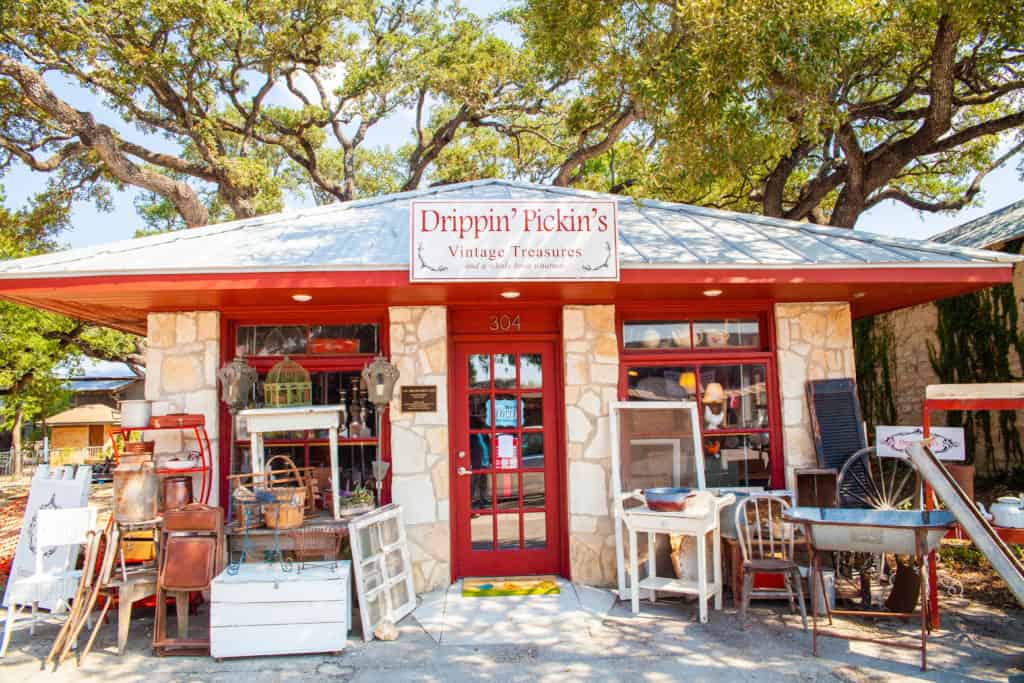 Lone Star gifts was a hodgepodge of fun finds from funky shirts, cute Texas themed gifts, and more. We had fun sifting through little trinket and gems.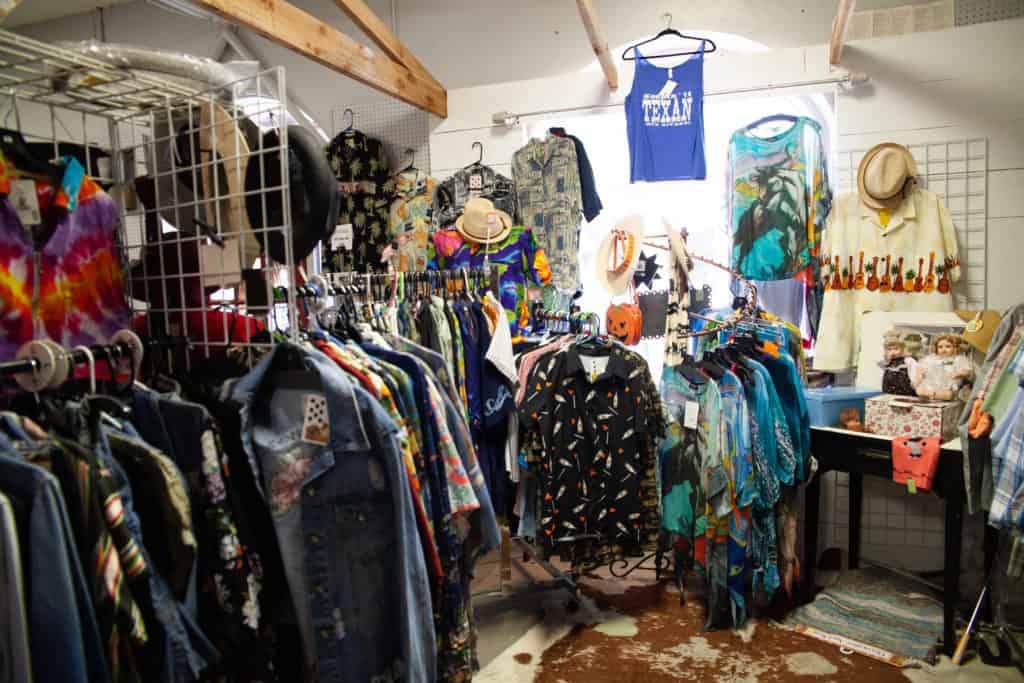 Get a Drink
Despite being called the barbershop, you won't get a haircut here. This popular rustic local spot is the perfect place to grab a drink and enjoy the company.
Enjoy some English Ales over at Acopon Brewing Co, a cute rustic spot.
Take a Picture with the Texas Flag Mural
To the left side of Lone Star Gifts is a Texas flag mural painted on the wall. Of course, I got to rep my Texas pride as much as possible, so this was the perfect place to share my Texas love!
Stop by the Old Gas Station
What used to be an old Texaco gas station is now a small gathering space full of vibrant history. Take a step back in history while checking out this funky little spot.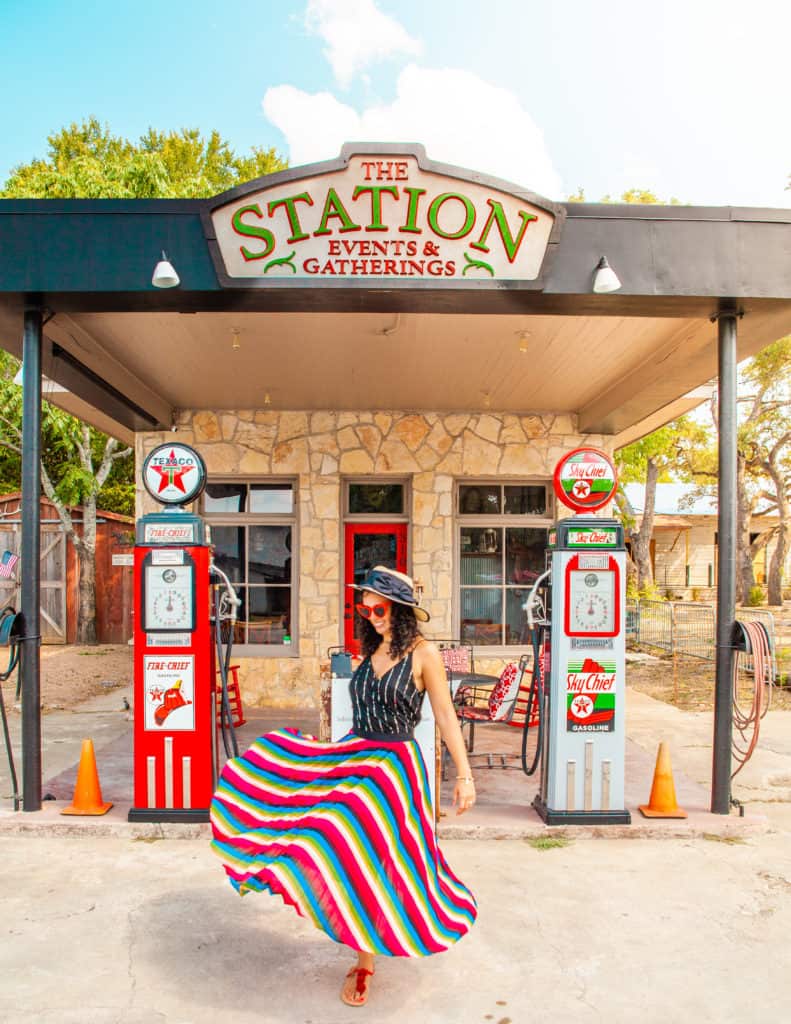 Wander Through the Cute Boutiques
As soon as we walked into Revel Wilde we were met by this cute guy! Overall the shop was so beautiful with all the greenery and a vintage car for a desk, but it was also full of fun gifts!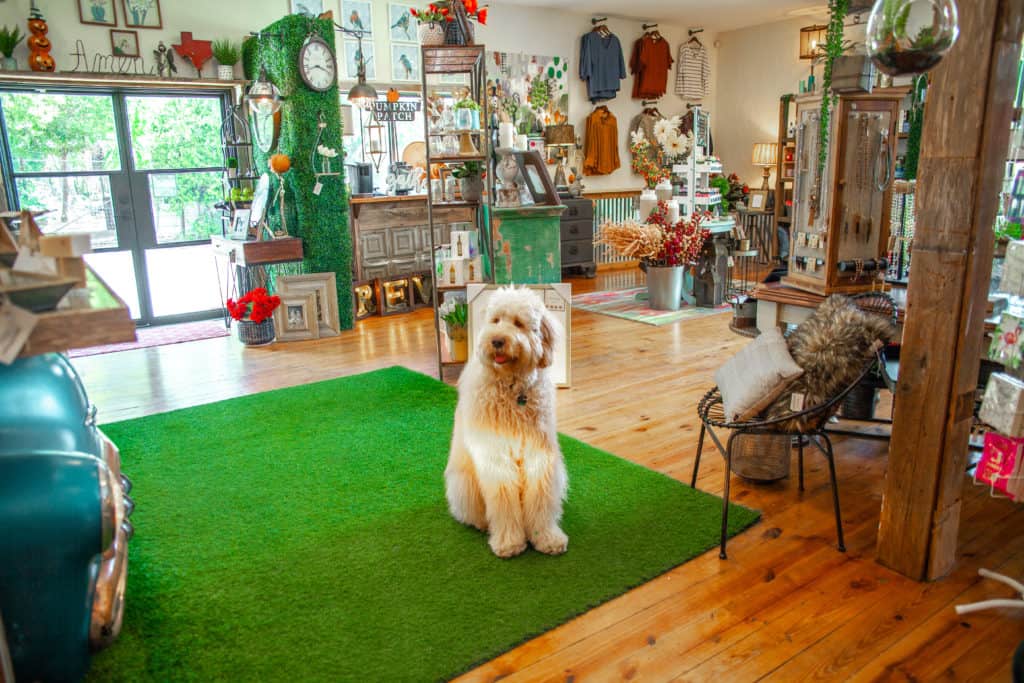 From cute clothing, accessories, gifts, and more, Vintage Soul has a little bit of everything. My favorite was some of their travel items and a Dripping Springs top to take back home to remember your trip.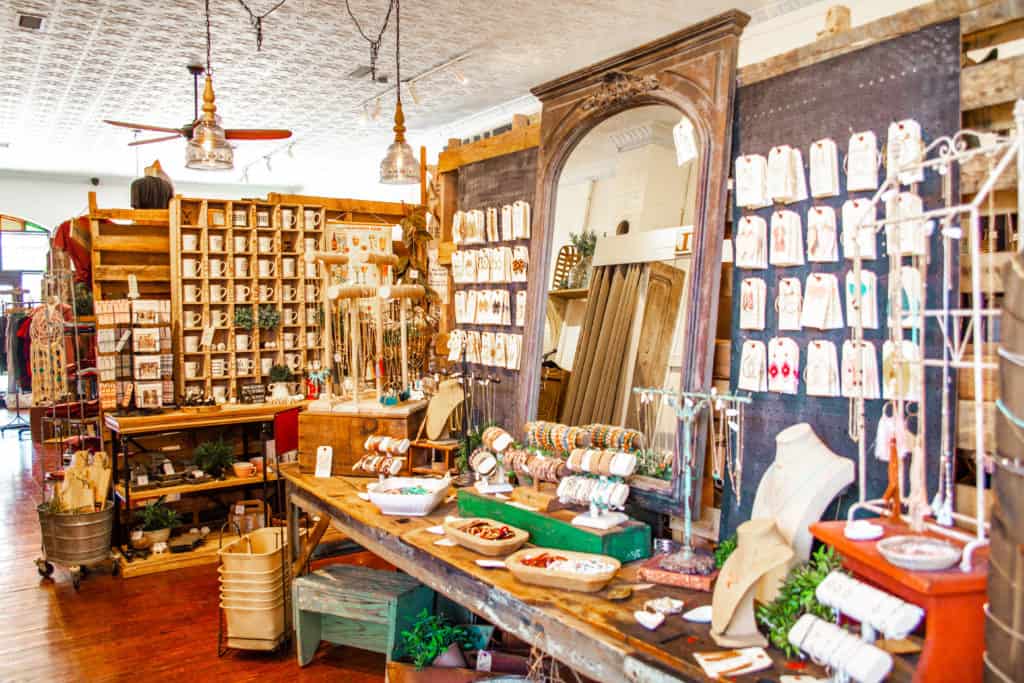 Can I just live inside the Curated Cottage? They had so many fun & fabulous finds for someone looking for a fresh addition to their house.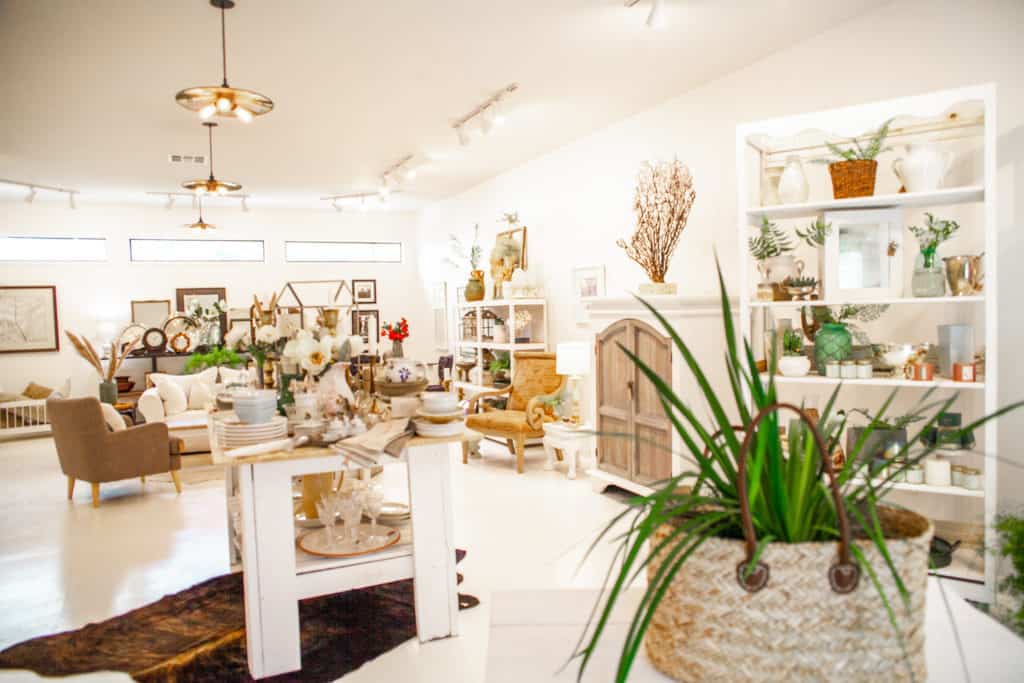 Historic Mercer Street: Final Thoughts
Just right off 290, Historic Mercer Street is so small you could easily miss it. However, it's so full of personality and history that makes it fun to wander around. Plus make sure to check out all of the other fun things to do in Dripping Springs.