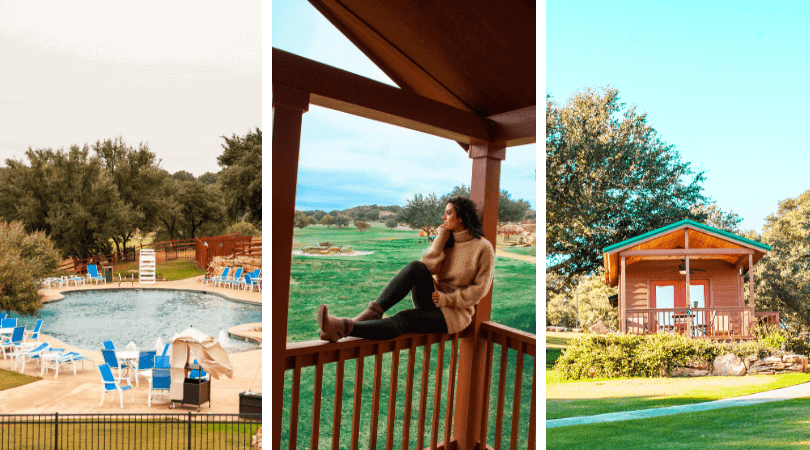 During our trip to Brownwood TX, we had the pleasure of staying at the Hideout Golf Club Resort. We loved how close it was to the city and all of the things to do, while also feeling like a retreat with everything we needed on property and views of the golf club from our window. This resort is perfect for someone looking for a golf retreat in the Texas Hill Country or a family wanting to spend time together. Excited for your next stay? Book here now!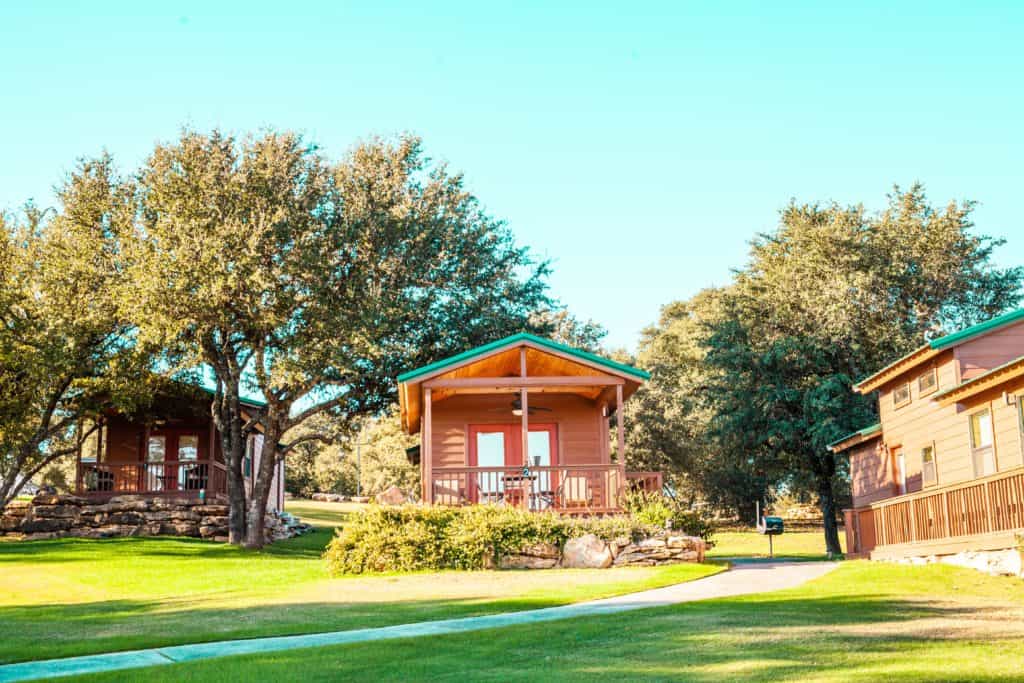 Hideout Resort Cabins
Our cabin was a perfect retreat. We had a balcony in front to drink coffee in the morning, a large bed, a kitchen for cooking, and an upstairs loft for the kids. The cabins are separated so we felt like we had the whole place to ourselves. If you're looking to save a little money, having the kitchen with all the plates and dishes makes this a convenient option to be able to cook in your cabin.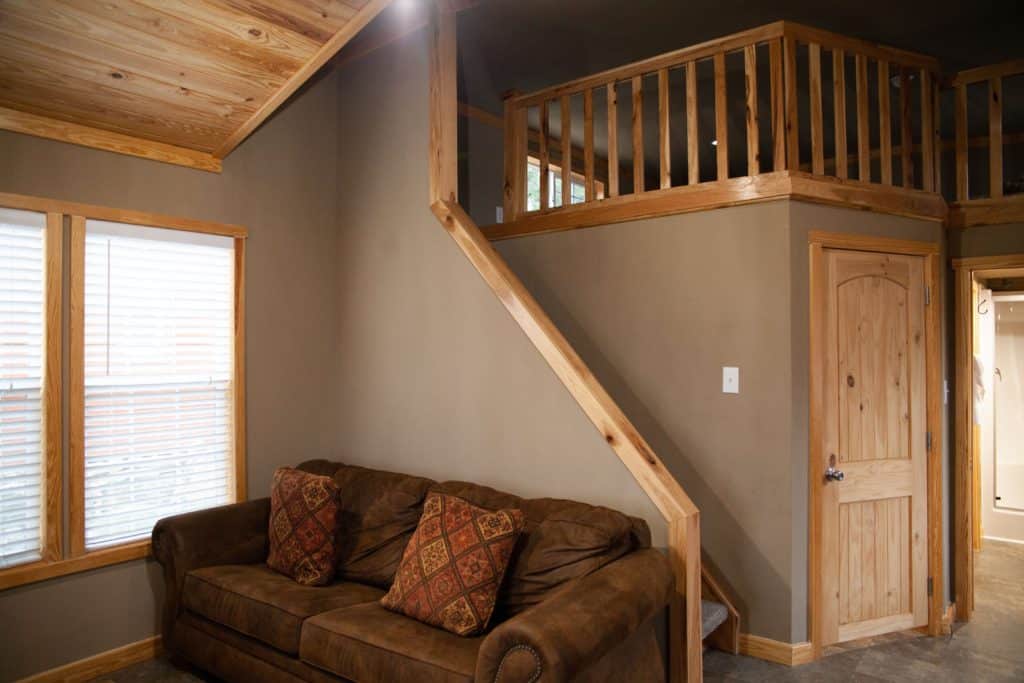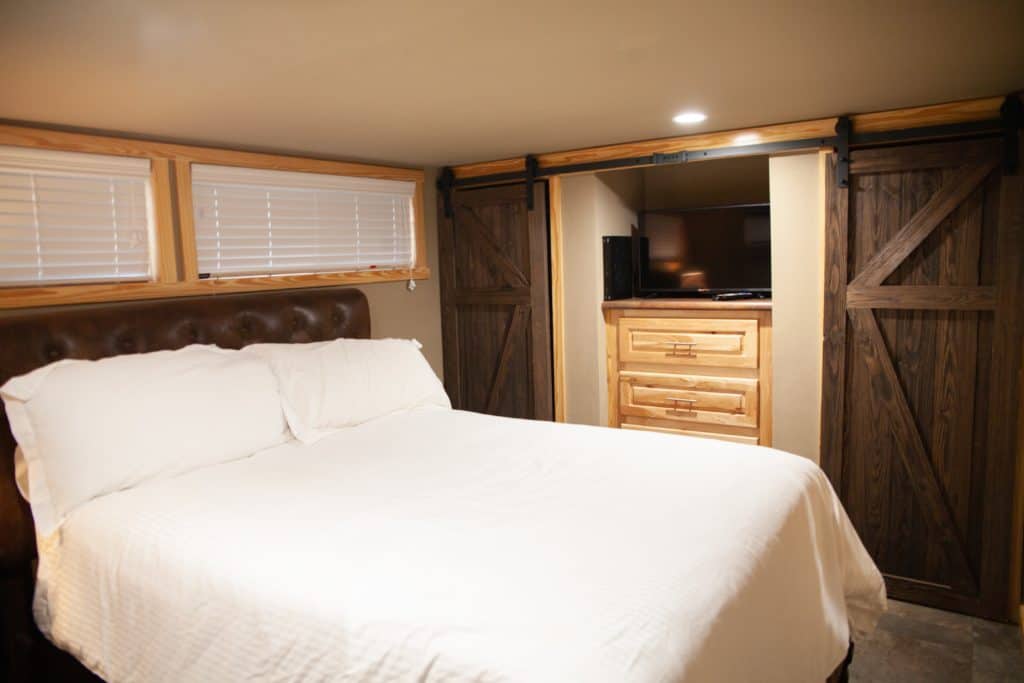 Things to Do at the Hideout Golf Club and Resort
Golfing
While we went in the winter, the Hideout Golf Club and Resort is covered in lush green in the summer and spring. This 18-hole course is perfect because you get the Texas Hill Country views all around.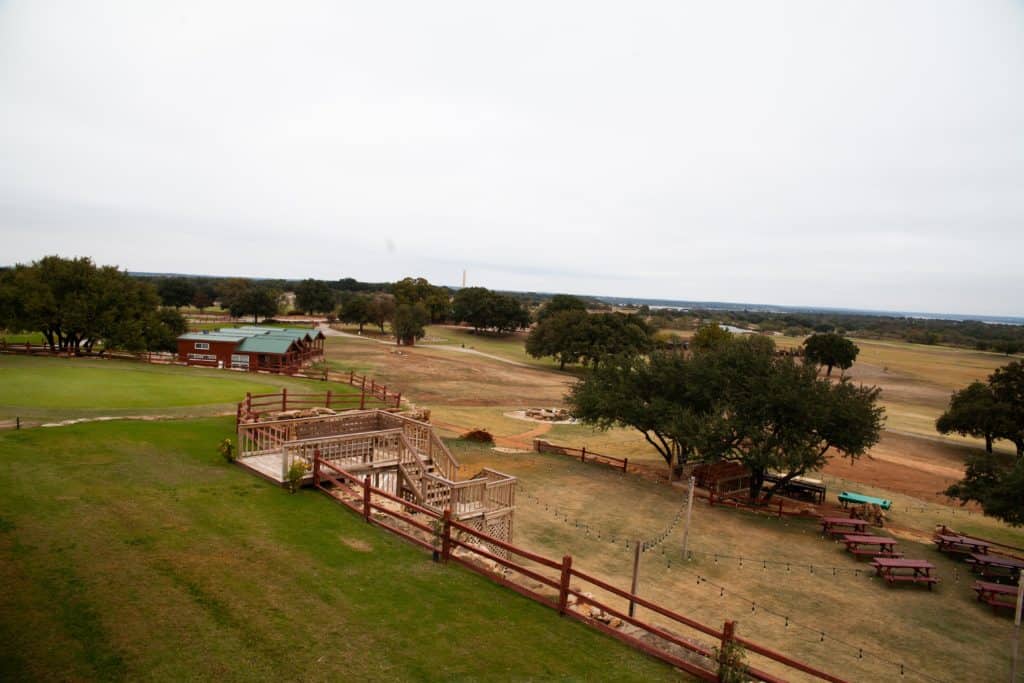 Swimming
During the summer months, the Hideout has a beautiful pool to hang out in. They have an infinity-styled pool with an overlook, with views of the rolling Texas Hill Country! They also have a hot tub for some of the cooler weather, and at night they have light up fire pits for relaxing evenings!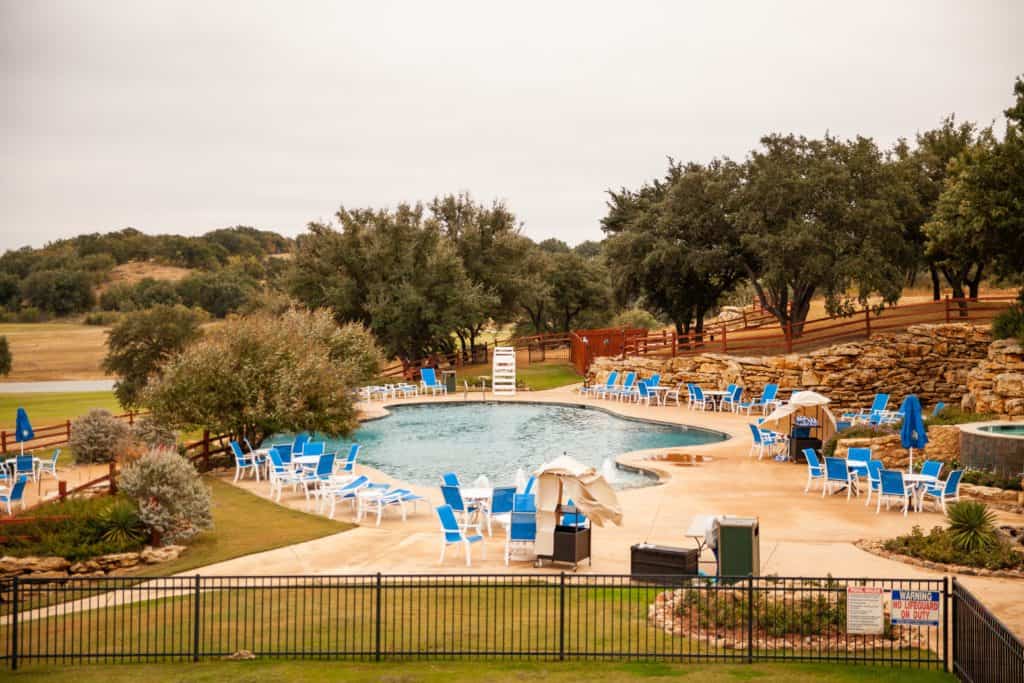 Dining
The hideout has a beautiul dining space. The floor to ceiling windows overlooking the club were stunning and the food was incredible! Cajun pasta and stuffed mushrooms served alongside a Moscow Mule was so nice next to the fireplace while looking out into the Texas Hill Country.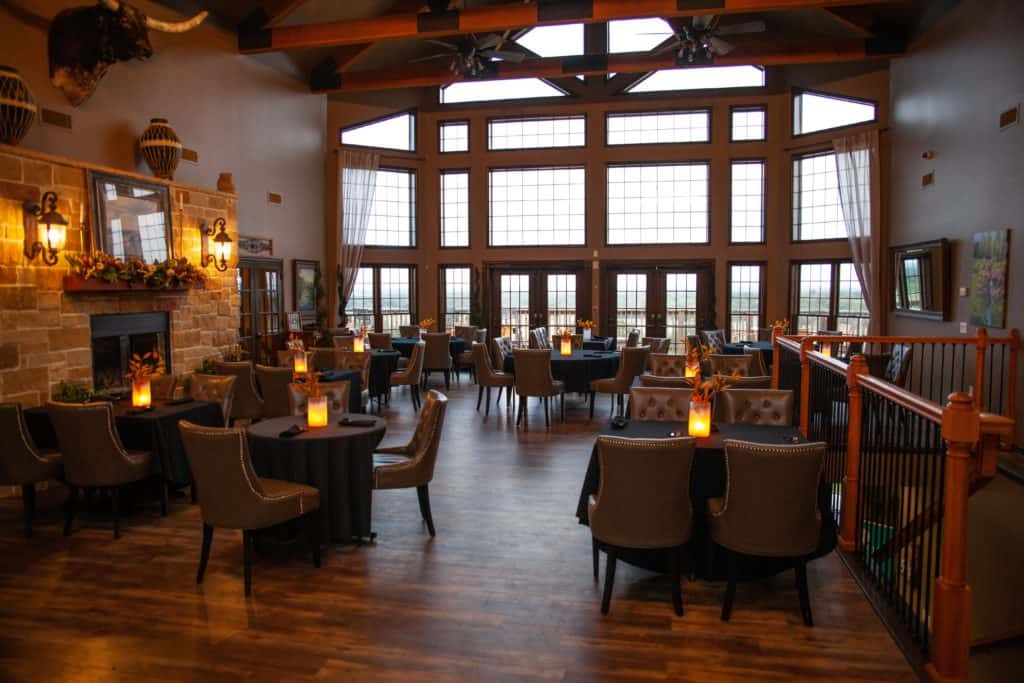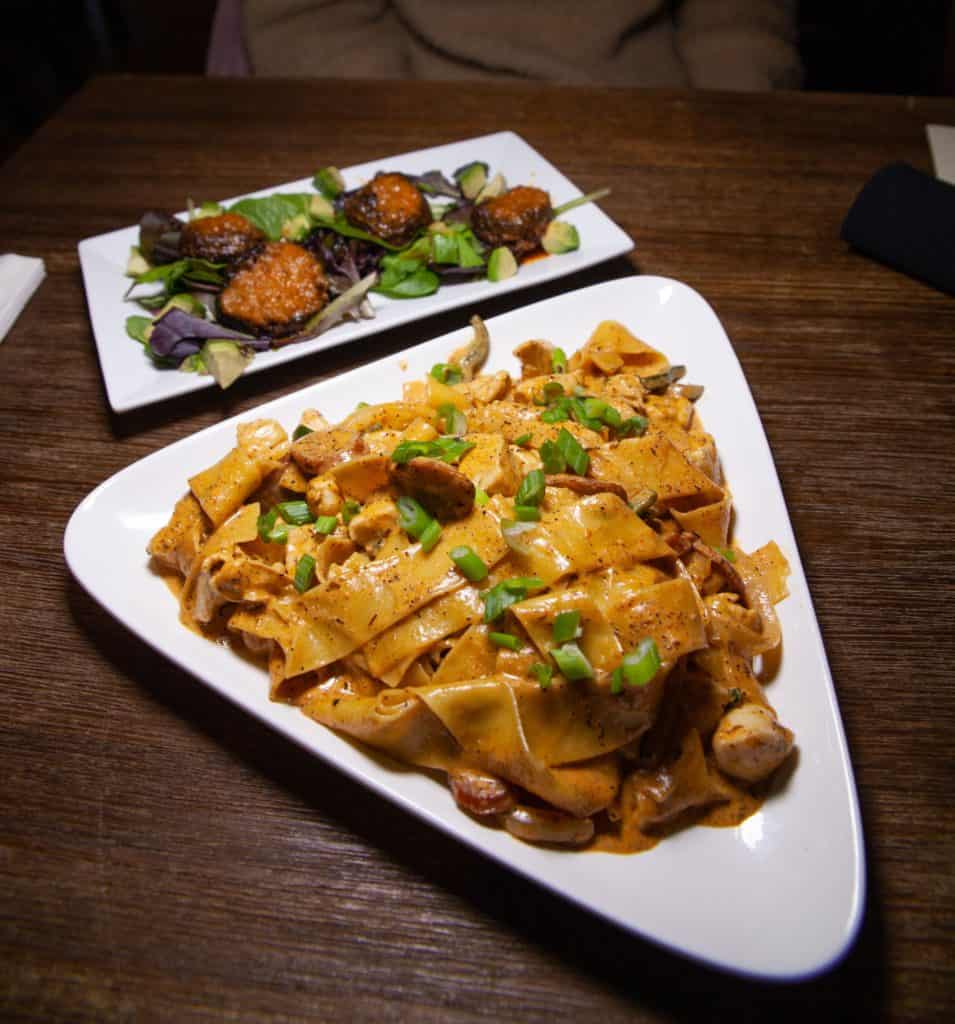 Hideout Golf Club and Resort in Brownwood TX: Final Thoughts
The Hideout Golf Club and Resort was so convenient with everything in one place for our comfort. The small, intimate place meant that we had great service and great views. Our cabin was so cozy, and I wish I was a kid again to sleep in the upstairs loft. Overall, if you're looking for a family vacation, this place is perfect with all that they offer. Plus, don't forget to check out all of the fun things to do in Brownwood TX while staying here.