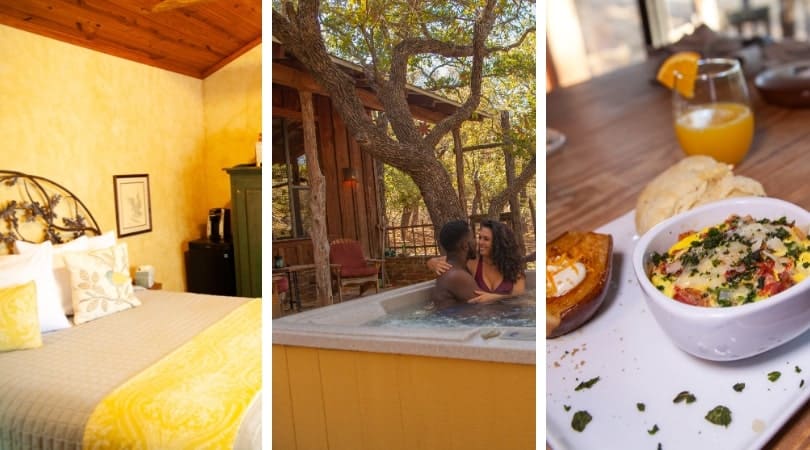 During our trip to Brownwood, Texas we had a lovely stay at the Star of Texas Bed & Breakfast. This cute little spot has different cottages, each with a personal hot tub and fresh breakfast in the morning. You could say our stay was pretty magical.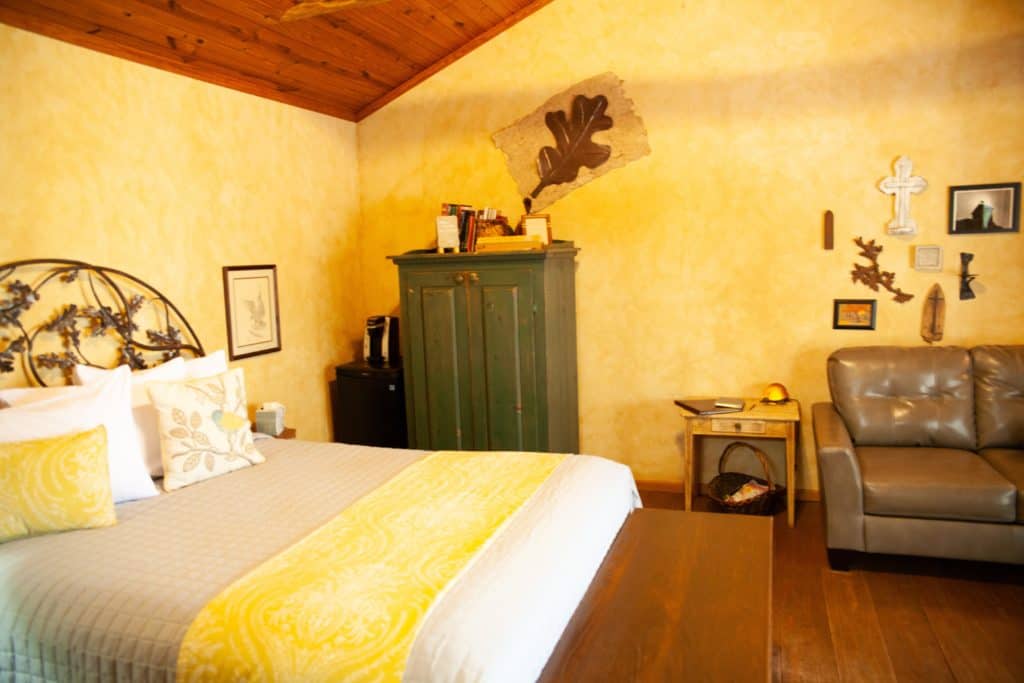 The Star of Texas Bed & Breakfast has several different cottages you can choose from, and we ended up staying at the Oak Cottage which was bright with a large window opening out to the trees and nature. The decor was whimsical and cozy, and the room came with a Keurig and small fridge for our convenience. They even had a rum punch waiting for us when we arrived.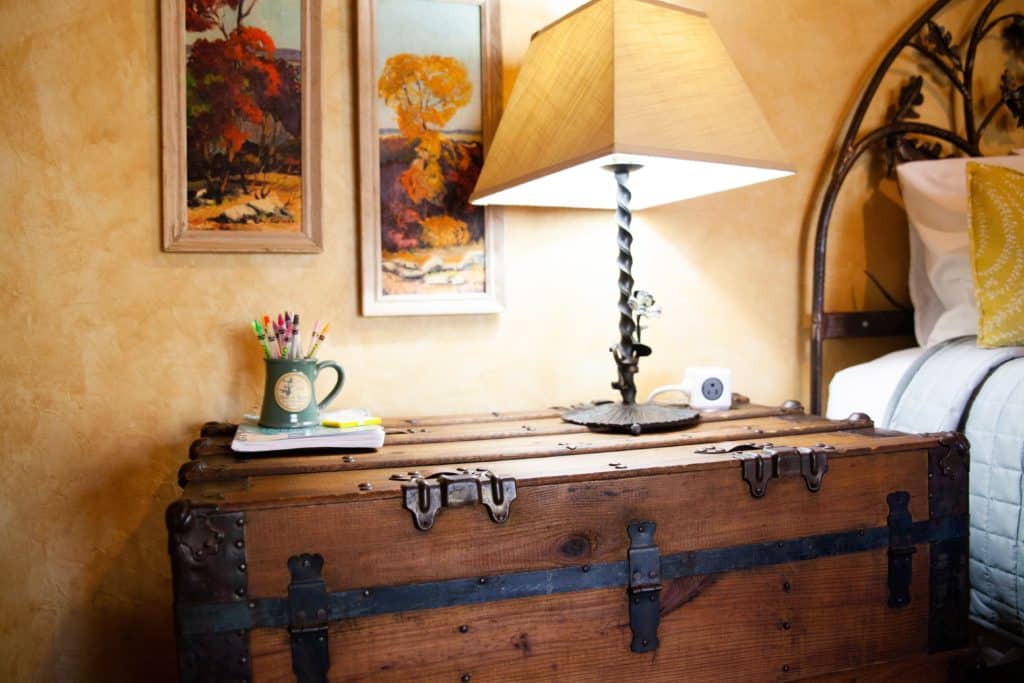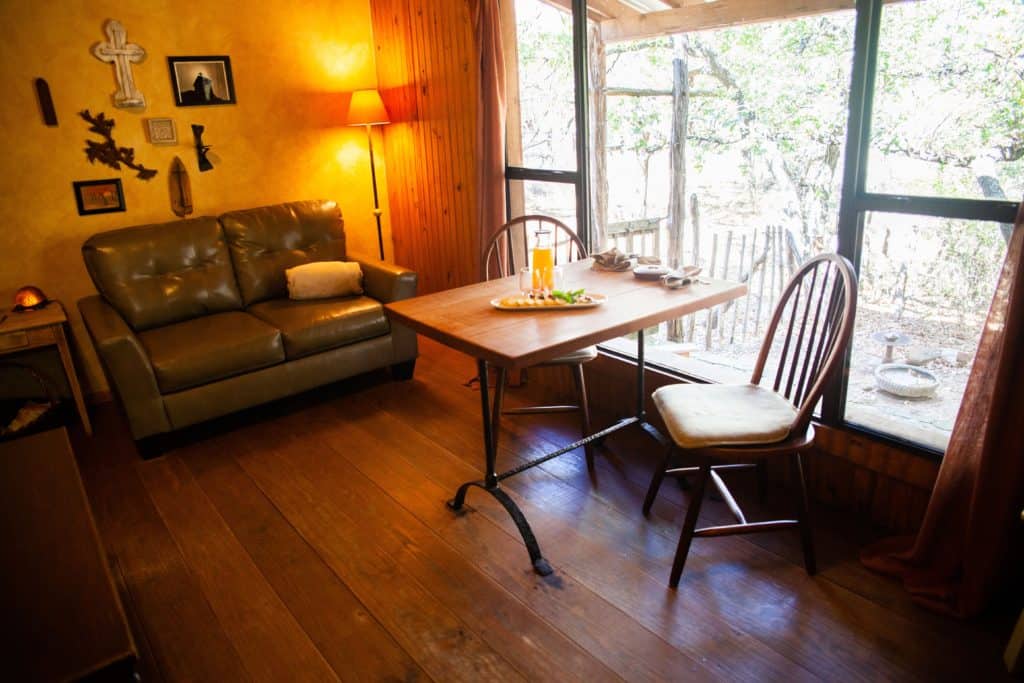 The highlight for me was definitely the hot tub. We visited Brownwood while the weather was cold so it was nice to have the warm hot tub just steps away from our front door to relax in. The cabin is surrounded by trees so it ends up being quite private as well.
At night, the outside is covered in light and feels very fairy-tale like.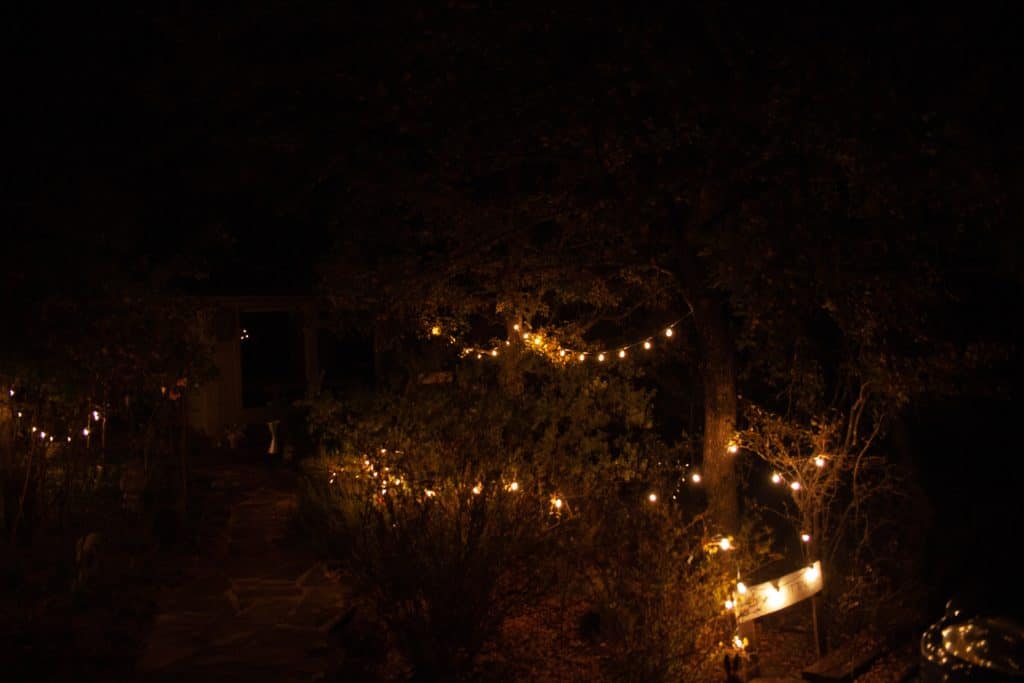 And in the morning they came to our room to deliver a decadent breakfast. Broiled pear, scone, egg scramble with tomatoes and bacon, and orange juice! We were able to sit by the window watching the sunlight filter in through the trees while enjoying a romantic breakfast!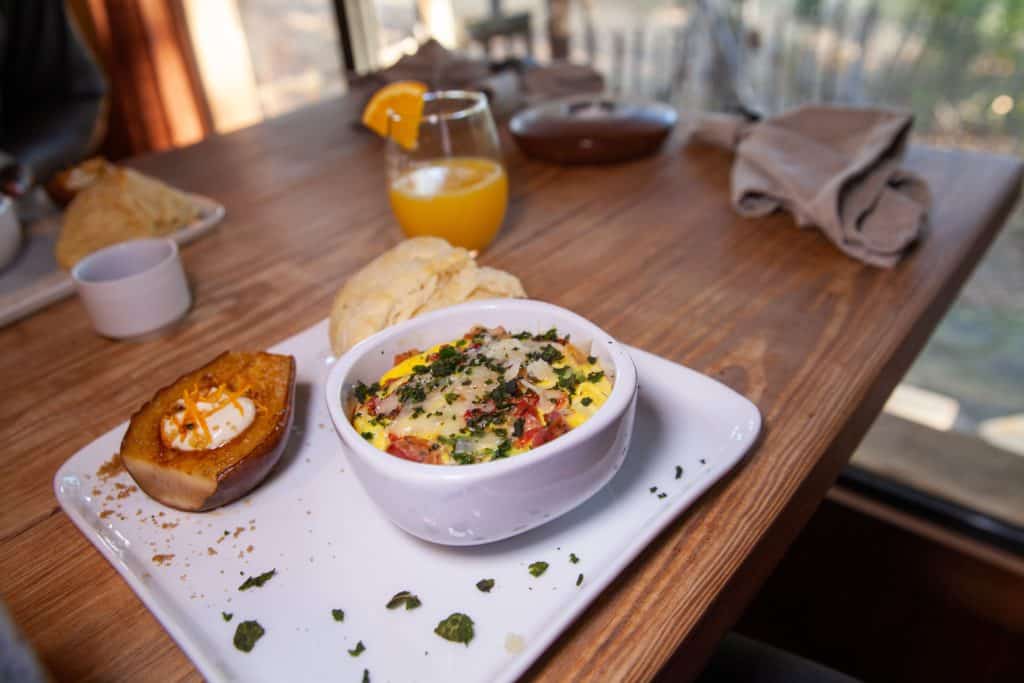 Star of Texas Bed & Breakfast Final Thoughts
The Star of Texas Bed and Breakfast made for a romantic getaway while in Brownwood, TX. We had a cozy and personal space of our own, a hot tub to relax in, and plenty of nature surrounding us. The owners at the Star of Texas are so accommodating, and they have so many great packages you can add to your stay to make it extra special, such as romance bundles that include a massage, vow renewal services, and elopement packages! While you're here, don't forget to check out all of the fun things to do in Brownwood, TX.