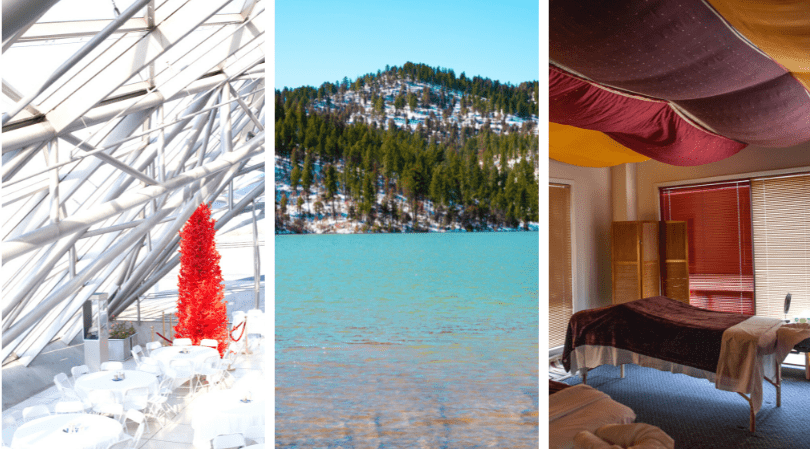 I love vacations for the chance to do something different with my husband and bond over new experiences. The beauty of Ruidoso is it has something different for every type of couple. You could spend every moment planning an adventure or you can enjoy leisurely walks through nature and beautiful art and culture. Or you can do what my husband and I did which is a little bit of both. There are so many fun date nights ideas in Ruidoso New Mexico for people who are travelling through.
Learn to Ski
If you've never gone skiing before, Ruidoso offers great terrain for beginners. Bonding is fun when you can laugh at each other falling and be there to pick each other up. It's kind of like a metaphor of real life.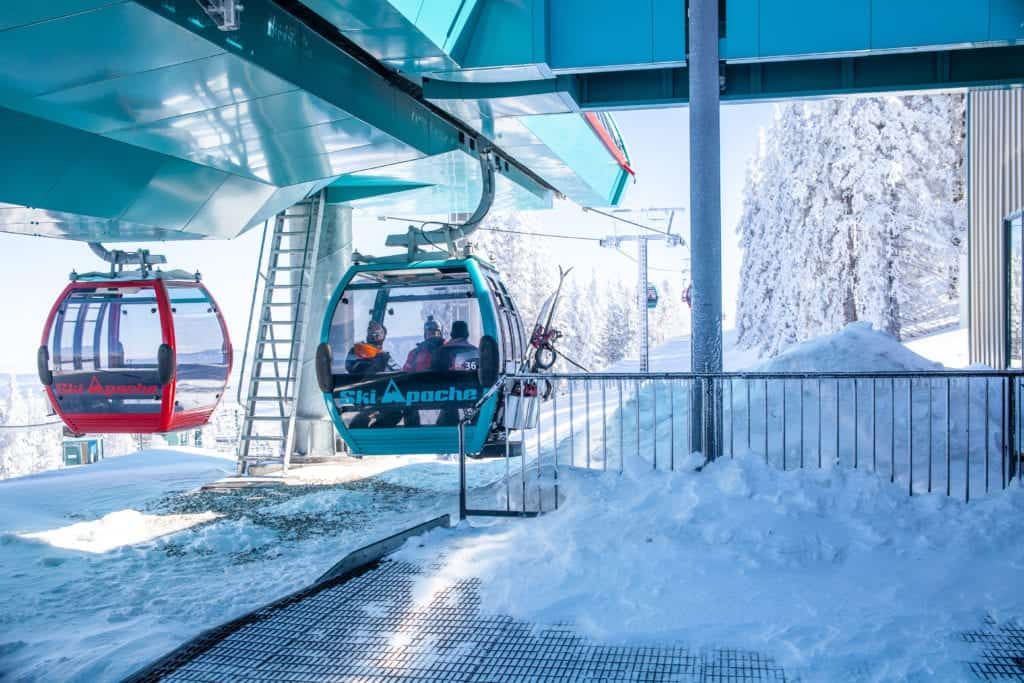 Ruidoso has gondolas that take you to the top where you have incredible views of nature around. Even from the snowy mountains you can see the desert of White Sands National Park and the sand dunes there. Plus the ride up the gondola makes for great times to talk and connect.
Stay in a Casita
2 Ruidoso Redheads has casitas perfect for a couple wanting to getaway and a lovely romance package. Each of their rentals has a hot tub, perfect for snuggling up in the cold. You might even get lucky like we did and see elk passing by. While we were in the hot tub talking, an elk came up to our porch, wandered around just feet away from us without being bothered by our presence.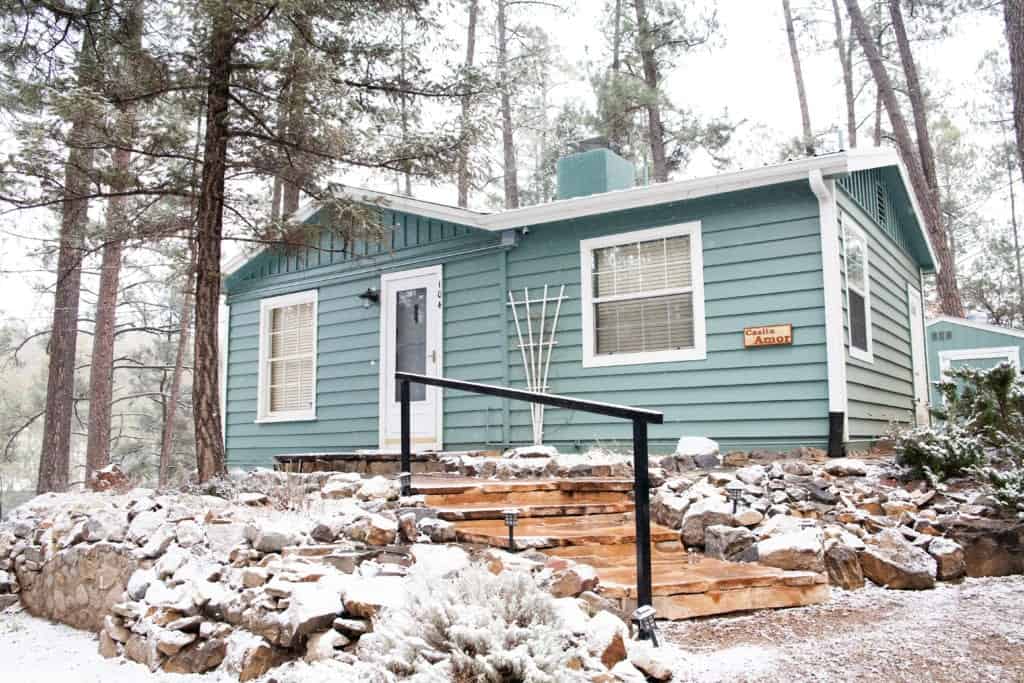 Or you can relax inside with the fireplace or giant tub. It's the perfect romantic retreat minutes from Midtown Ruidoso. If you opt for the romance package, the owners provide everything you need for a romantic stay for couples including wine, champagne, chocolate covered strawberries, spa products, complimentary wine tastings, and a gift card to a lovely breakfast shop in Midtown Ruidoso.
Go Shopping
Usually shopping tends to be more fun for the women. However, as you're walking down the streets of Midtown Ruidoso, you constantly see the Sierra Blanca mountains peeking behind the shops for a truly beautiful shopping experience. Grab a lock over at Windy Point and place it on the lock walk to secure your romantic memories in this quaint town. Then head over to Noisy Waters Tasting Room for wine tasting. Don't forget to try the Red and Green Chile wine. Sounds weird. Tastes amazing!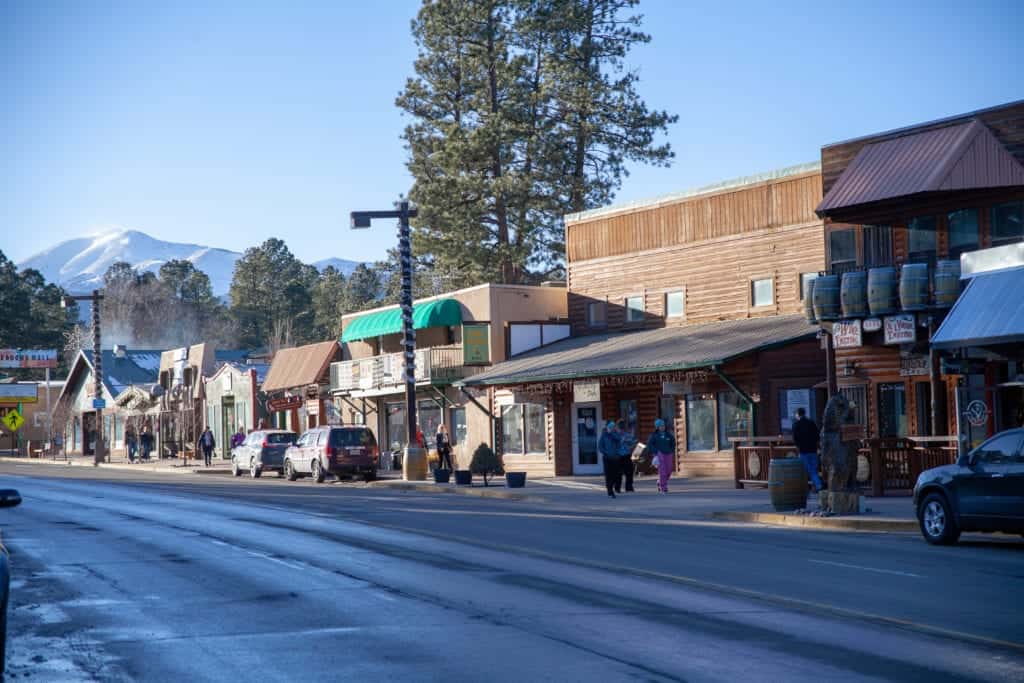 Get a Couples Massage
There's nothing like starting a romantic vacation quite like a relaxing deep tissue massage with views of the snowy peaks from your window. Blue Lotus Spa offers luxurious massages and other treatments. They have ceiling-to-floor sized windows that back up to the snowy hills, meaning you get a massage with a view if you decide to.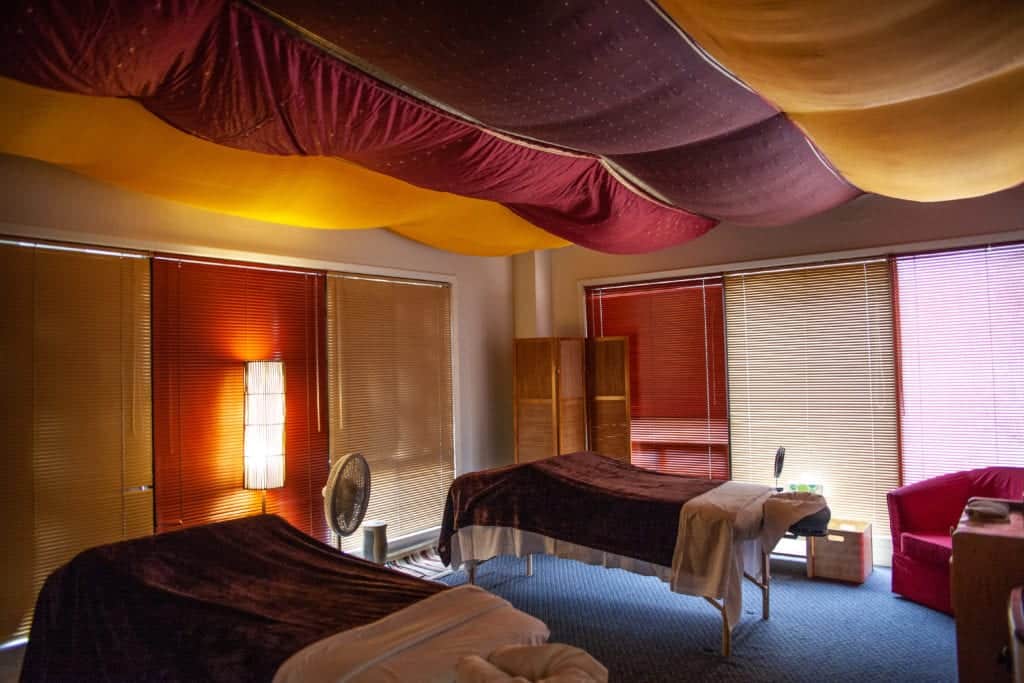 See A Show
For a small town in the mountains, Ruidoso has a state of the art performance hall with an intimate setting. The founder, Jackie Spencer, loved the arts so much that she created this theater just outside of the village that has quickly made a name for itself. Big shows that typically only tour through large cities make a stop here. It's also the location of one of the largest Chihuly private collections in the Southwest.