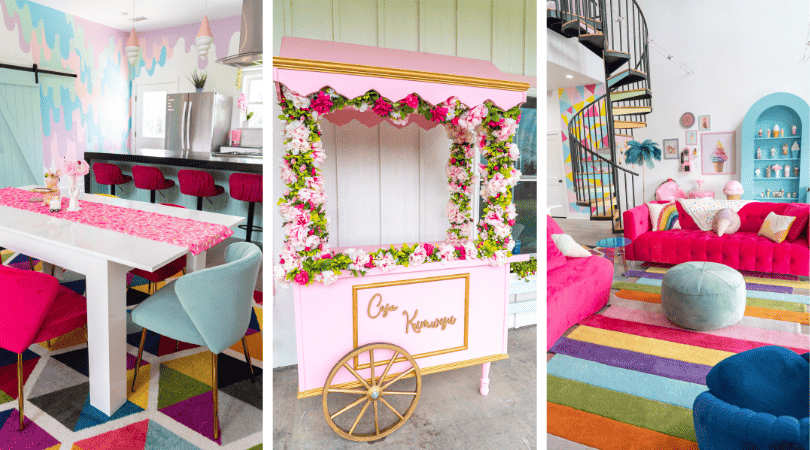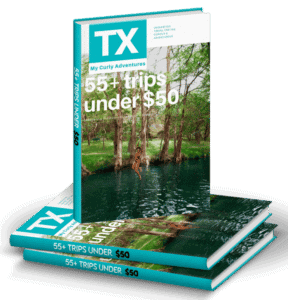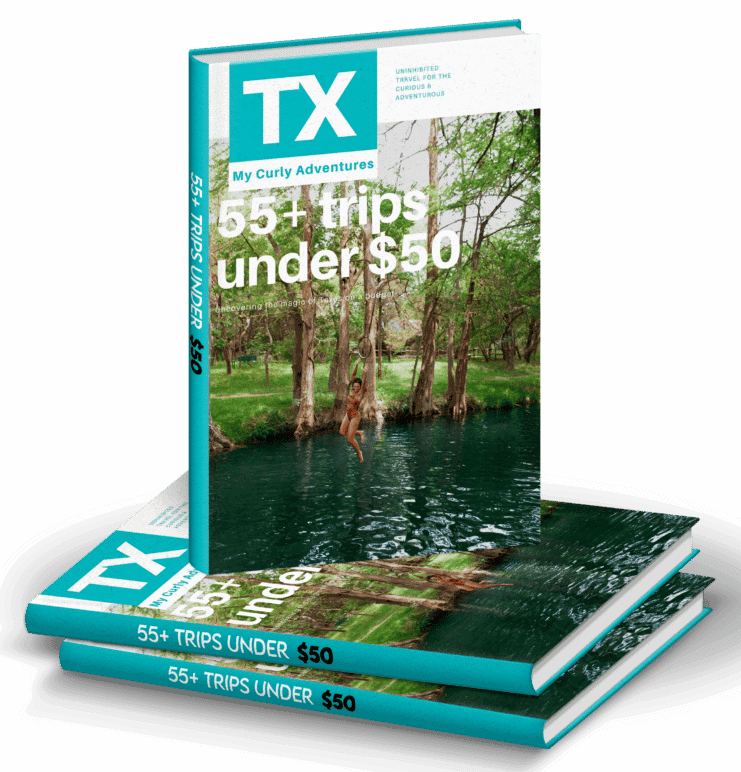 With our latest edition of our Texas Travel Guide, you can take an exciting vacation every weekend without breaking the bank and still have more to do! And in just one trip, the guide pays for itself! You'll be amazed at all the hidden gems, international influence, and wacky attractions you'll find all over Texas!
Not ready to purchase quite yet? We wanted to make this guide as accessible as possible, so we've shared our 1st edition of our guide, 50 Texas Trips Under $50. Click the button below to get yours for FREE!
All About Our Ice Cream House
The ice cream house at Casa Kumwesu was a creation that my husband and I (@mycurlyadventures_ and @myculinaryadventures_) came up with after traveling all over Texas, during which we've stayed at dozens of short-term rentals and hotels. We found things we liked, as well as things we didn't. With these things in mind, we created a place with a combination of all the best parts of our experiences.
Of course, we added our own unique twist, which is how we came up with the ice cream house! We wanted something colorful and vibrant that would bring joy when you walked in. As people who love color, we were kind of tired of all the beiges and plain aesthetics and wanted to create something that countered that. At first, we weren't really sure how we were going to do it, but we knew whatever we created was going to be fun.
We started off with naming our property (a property we hadn't bought yet), while touring homes. We came up with "Casa Kumwesu," which merged our Latino and Zambian/Congolese roots, to create a place with a deeper meaning. Essentially, "Casa Kumwesu" means "our home," "our house," "our community," "our village." However, the translation still doesn't hold up to its direct meaning and, more so, what Casa Kumwesu means to us.
How We Got Started
As a couple, we went through a lot of difficulties. We both came from low income, first-generation households and, while we met in college, post-college life became a whole different challenge. Despite prestigious degrees and attempts at gaining all the experience necessary before that coveted graduation date, post-college job searching became a nightmare.
We couldn't find jobs. We struggled in those first few years, spending time without a home or even a bed to call our own. It was hard not to give up, but we persevered and overcame. We finally found okay jobs and slowly we moved up in those jobs. Then, we started a side-hustle, a travel blog where we also traveled on a budget. Years later, that side-hustle turned into a full time job and we were able to travel all over!
Considering the struggle with housing we had, a home meant a lot to us. It was the progression of where we had come from. At the same time, because we traveled so much, we wanted something we could share. We started looking for homes until the housing market skyrocketed and we had to take a step back. Rather than becoming discouraged, we worked to save more and more, and the following year, we came back again ready for this new venture.
Starting the Search
After some trips to Waco and realizing how much time we spent driving between Dallas and Austin, we started falling in love with the area. Waco has so much to do and it is constantly growing. We saw so much potential to not only grow with Waco, but to use our platform to help promote the businesses in Waco.
We started looking at properties and ended up finding the perfect one! A beautiful, five-acre property with a gorgeous three-bedroom home on it. It had big open windows, perfect for letting in natural light, a giant soaking tub, high ceilings, and a unique spiral staircase that was such a cool centerpiece. It was kind of boring, but we knew we could spice it up!
Even better, it sat on 5 acres, which meant that we could add homes to it in the future and get creative in multiple ways! We managed to close on the home and immediately got started on making it into the rental property of our dreams!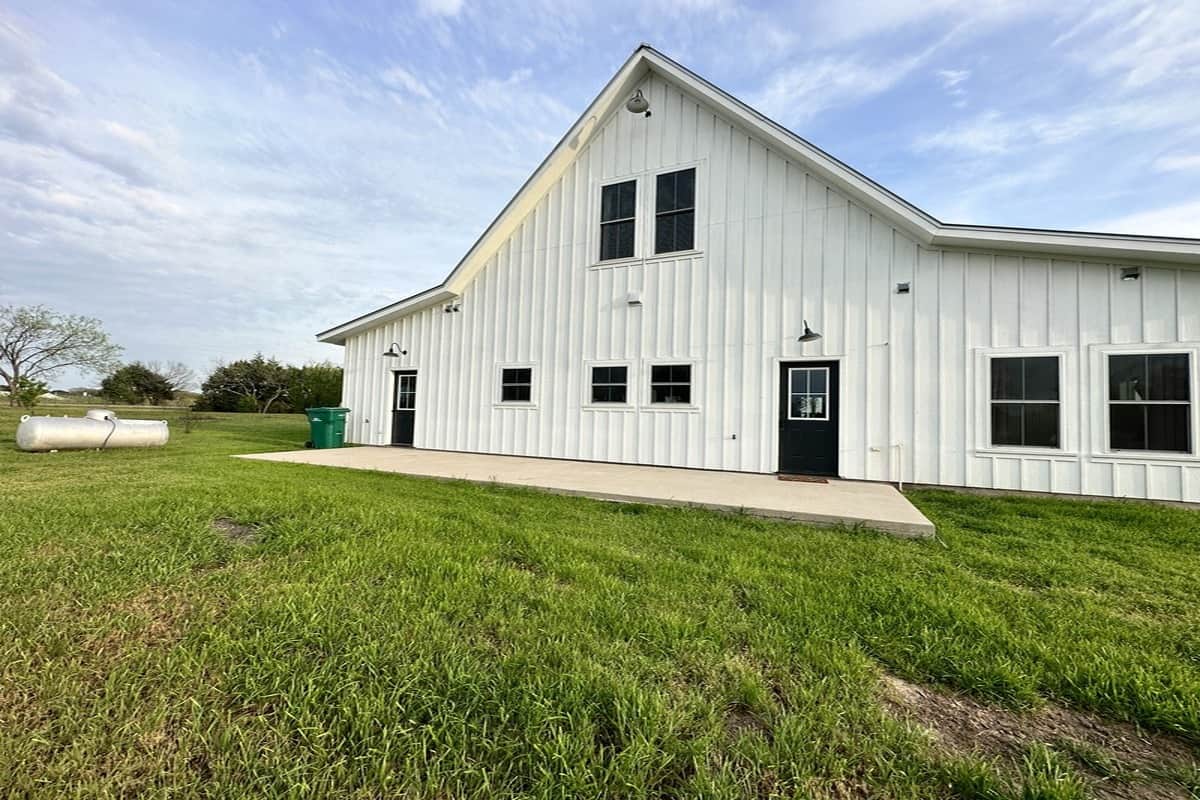 Transforming Our Home into an Ice Cream House
Before we could even think of designing, we had to deal with a lot of not-so-fun stuff. Despite being fairly new, the house had a lot of issues we had to fix. They were all fixable (thank goodness), but it was a process.
While working on all the not-so-fun stuff, we started dreaming of what we would create. We had lots of ideas and wanted to go big. Ice cream as a theme kind of came by accident. We were just talking about it and soon started finding fun ice cream themed furniture. We realized there might be something there and there was no other ice cream themed rental anywhere else so ours would be the first of its kind!
Each room was a process of scouring for unique ice cream items and slowly putting them together with the help of our team and other vendors.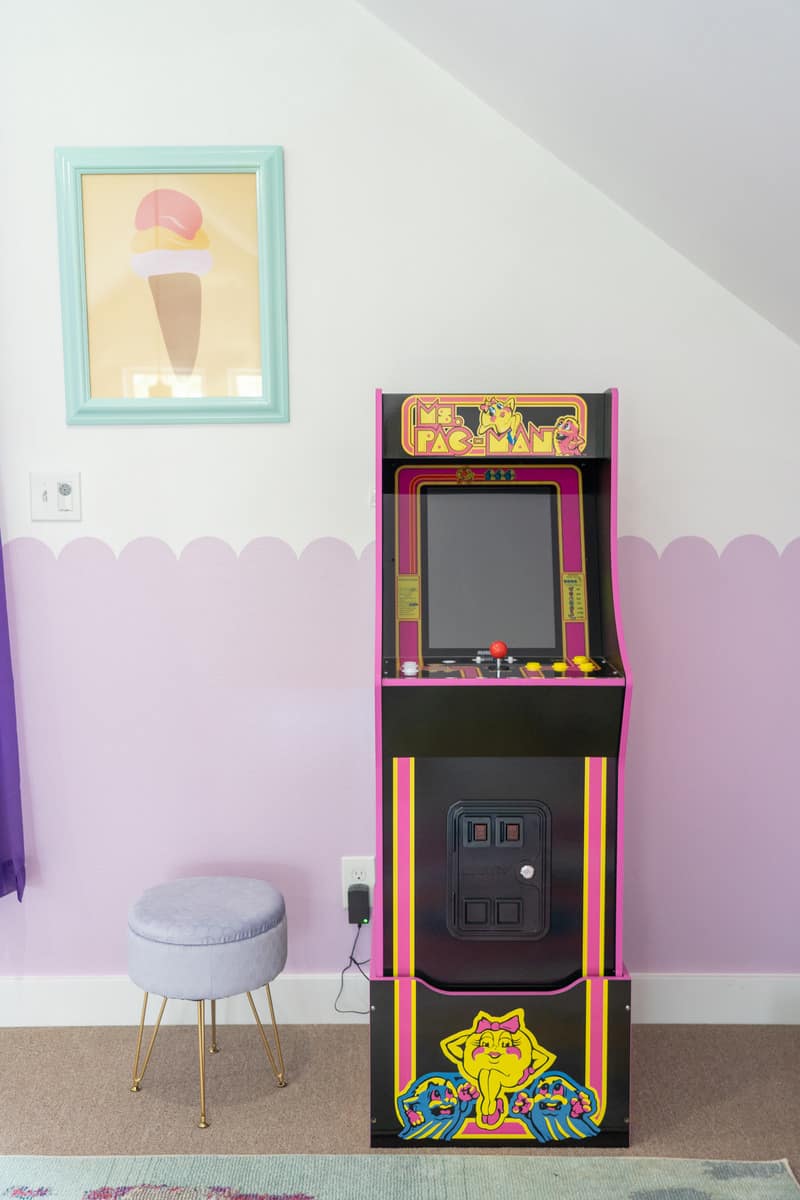 SHOP MY LOOK (Just click on the items you love and add them to your cart!)


One thing that may not be apparent, if you weren't looking, but was important to us was supporting artisans, especially Texas ones, and creating a diverse and inclusive space. Traveling to so many hotels and rentals, we often noticed a lack of representation in both the artwork we saw and the people involved in those places.
As we searched for pieces, we tried to make sure we had diverse artists and vendors as well as inclusive representation. There's still a lot we can do, but we hope to use this as a stepping stone to get better and better each time.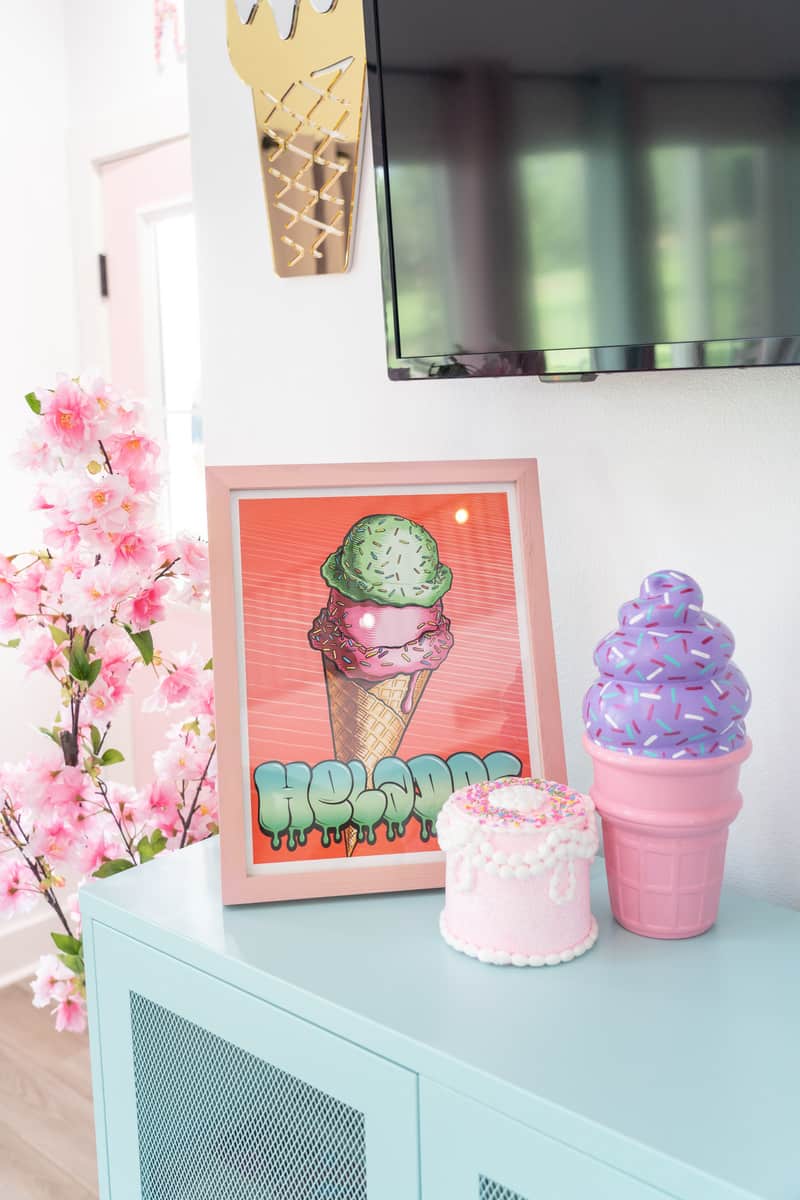 SHOP MY LOOK (Just click on the items you love and add them to your cart!)



We hope as you go through our house, you'll find different artisans and small companies you'd love to support personally.
Some things we couldn't get exact replicas of, but we tried to get as close as possible when we couldn't be exact. If you have any questions, leave a comment and we will try our best to answer!
Our Ice Cream House Design Room-by-Room
The Outside of the House
The outside of the house has so much going on, but is also one of the simpler areas. We painted the pillars, door, and window sills so that people driving in would immediately know they were in the right place and feel joy before they'd even stepped inside.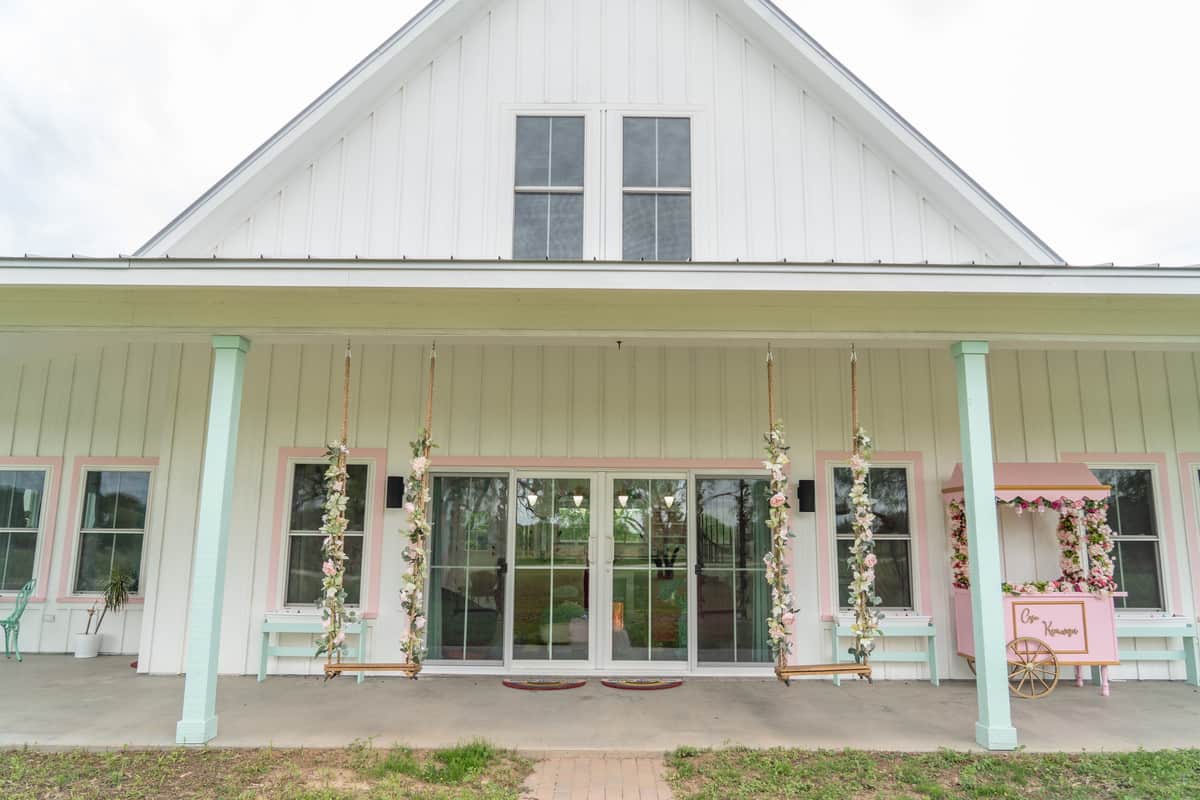 We had a custom built ice cream cart that we wrapped with fake flowers and added little ice cream ornaments to. We even built some swings!
There is a nice little patio set-up with ice cream shop style stools that you can sit on with your cup of coffee in the morning.