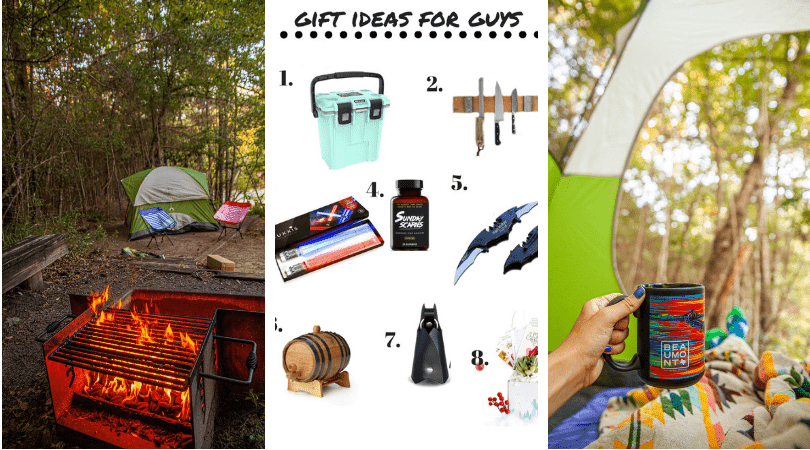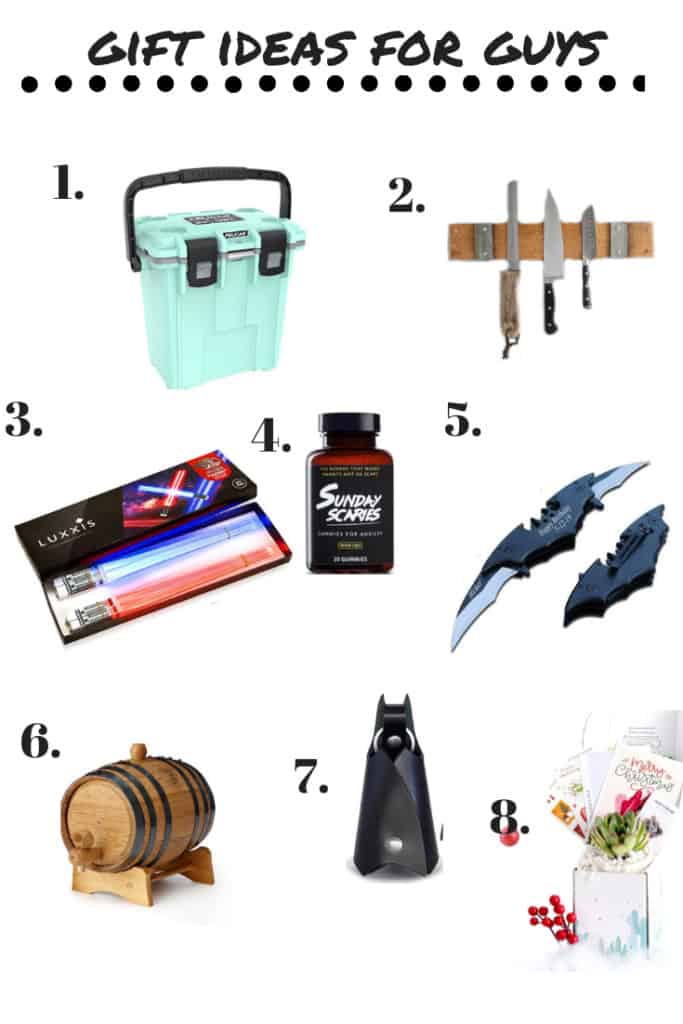 Gift Ideas For Him
1. Cooler – If you know a guy who likes to be outside a lot or going on camping trips, this cooler is a great one! Keep drinks and food cold for up to 3 days! What's great about this cooler is that it has a lifetime guarantee, so that if you break it, they will give you a new one.
2. Knife Block – If your guy is proud of his knives, let him display them! This block is a beautiful addition to the kitchen, and lets the top knives be readily available.
3. Light Saber Chopsticks – These chopsticks are a fun option for a guy who is a big Star Wars fan!
4. CBD Gummies – If you have a man who has trouble sleeping at night, these Sunday Scary CBD pills can be a great option. The name explains itself and is perfect for feeling peaceful at night.
5. Engraved Batman Blade – Every guy needs a pocket knife, but why not make it something cool when they take it out? You can even custom engrave it, and he'll be wanting to show it off to all his friends.
6. Rum or Whiskey Making Kit – If you know a guy who already loves rum or whiskey, why not get a gift so that he can make his own? Plus you get a cool aging barrel that is a nice addition to your bar cart.
7. Leather Bat Key Holder – This is a fun and affordable gift for a guy who loves superheroes!
8. Succulent Box – Plants are for everyone, and these succulents are a great way to add some greenery to the house with little maintenance.