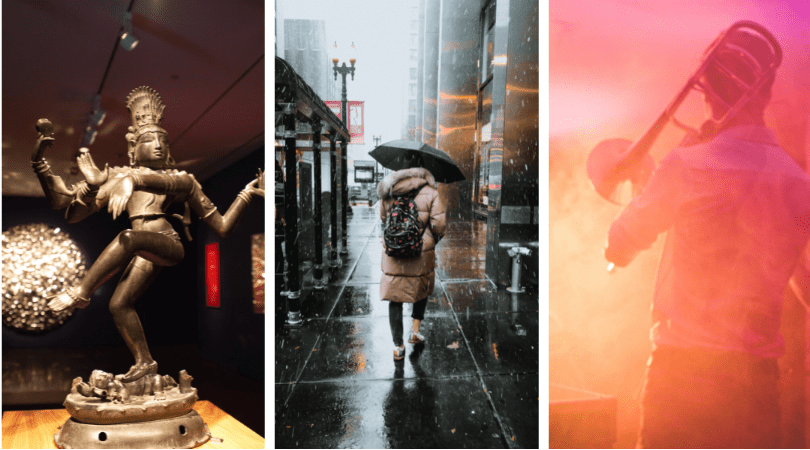 A rainy day or gloomy forecast doesn't have to mean no fun! There are so many exciting indoor activities for a day of excitement in Houston TX. Whether you're a tourist whose outdoor plans got cancelled, or a local who just wants to get out of the house, here are some indoor ideas for things to do in Houston when it's raining outside. Most of the things on this list are also great for families and kids.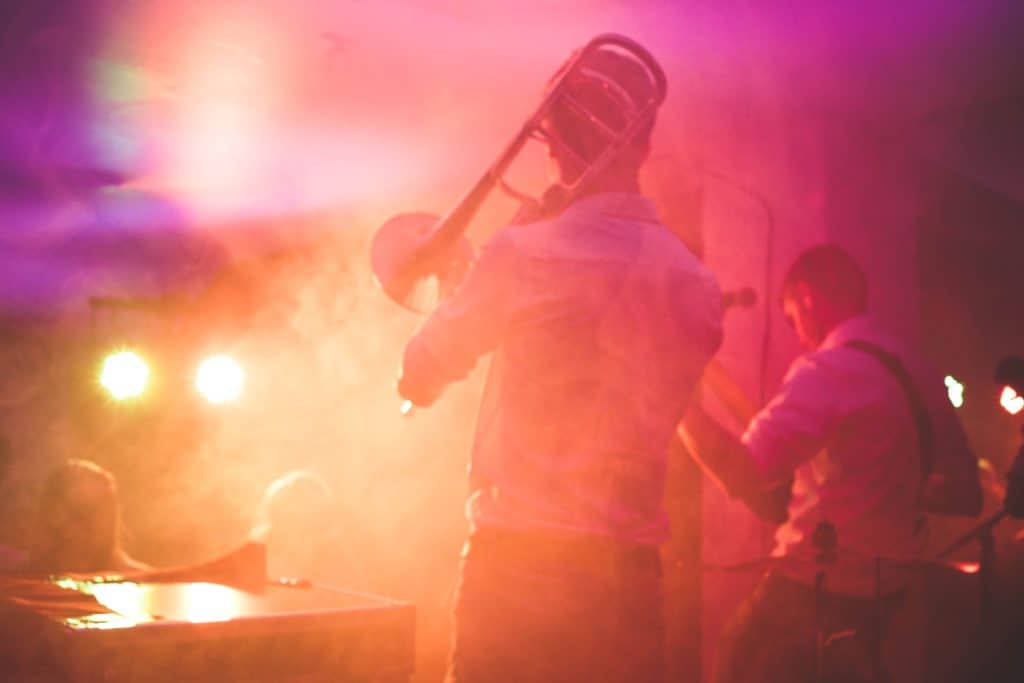 Catch a Show on a Rainy Day
There are so many types of shows around Houston, that you could go every weekend and see something different. So when the weather's got you down, go catch a show.
1. Enjoy an Opera – Get dressed up and attend an opera at the Houston Grand Opera. If you go a little early, you can even catch their Opera Insights lectures before the performance.
2. Broadway at the Hobby Center has some classics, as well as newer broadway plays that will brighten up your day!
3. Sit in on a symphony – From Mozart to Bocelli, you will hear some amazing sounds from the talented musicians performing at the Houston Symphony.
4. Laugh heartily as the comedians at one of the Houston comedy clubs provide entertainment that is sure to take away the rainy day blues. A few options are the Houston Improv Comedy Club and CSz Houston.
5. Listen to Jazz – Romance is in the air with some smooth jazz at Cezanne with performances throughout the week.
6. Action, SciFi, Romance, Comedy or Thriller? You'll easily find a great movie from any of those genres among the movie theatres scattered across Houston. It's a great way to lose yourself in the movie and forget about the rain falling outside.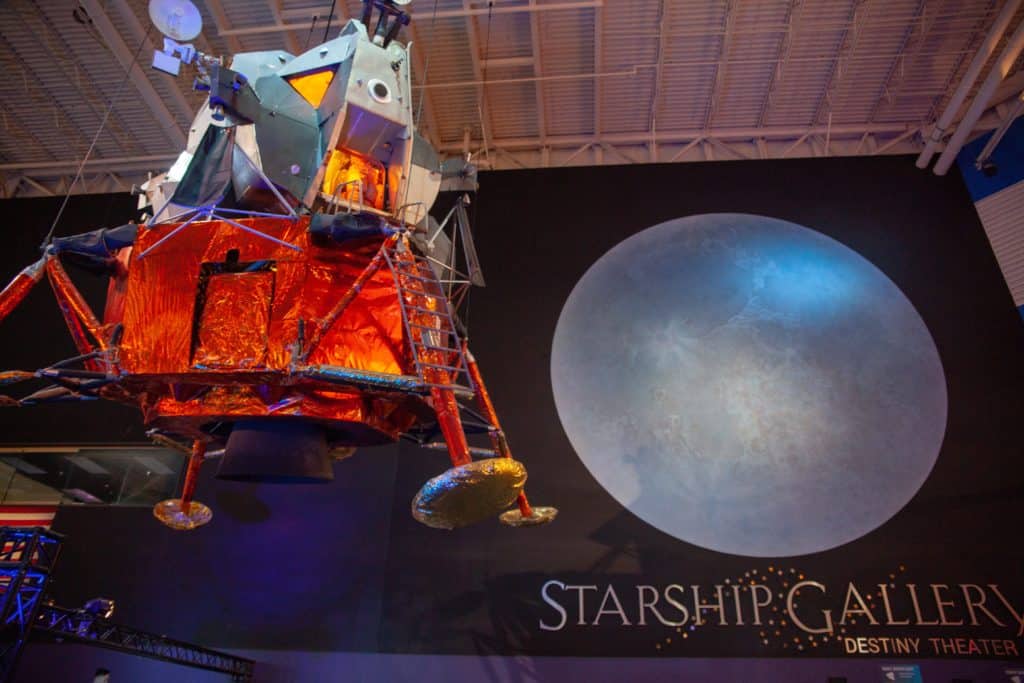 Enjoy Action-Packed Indoor Fun
If being active is more your style, there's a ton of fun to be found indoors!
7. Get Competitive at Main Event – With laser tag, bowling, and other games, you can choose your favorite or enjoy them all. You might as well have fun inside while it's pouring outside!
8. Put on those dancing boots, grab your partner, and scoot across the floor with some great country line dancing and Texas two-stepping. You can even get free line dance lessons at Neon Boots! Even if you don't dance, you can have a drink, sway to the music and watch others strut their stuff on the dance floor.
9. Be a speed racer at K1 Speed. Go up to 45 mph on these electric go-karts. It's not your old-fashioned go-kart experience – this one will kick up the adrenaline!
10. Feel the wind in your face and get the thrill of sky diving without the fear at I-Fly's Indoor Skydiving.
11. Play mini-golf indoors – Cool lighting with black lights gives a different feel to the game of mini golf. Check it out at one of the area spots such as Shanks Black Light Miniature Golf.
12. Get sassy with salsa dancing – Learn salsa and other Latin dance forms, and then impress your friends and show off your new skills at Latin Dance Factory.
13. Race to the top at Texas Rocks Gym, where you can go rock climbing (Indoors, of course!)
14. Roller skate and groove to the tunes at a local roller rink. You'll feel like a kid again, and get some great exercise, while enjoying some fun throw back and current music!
15. Conquer the obstacles at Iron Sports Houston. Show your athleticism as you jump, run, and climb among the courses. You'll be feeling like a ninja, just like the popular tv shows.
16. Have a smashing good time at Tantrums rage room where you can take out frustrations, or just enjoy smashing things!
17. Go round and round the ice skating rink. Feel the breeze in your face, and maybe even try a few tricks on skates.
18. Put on your dancing shoes. At Houston Swing Society, you can learn some fun swing dancing moves, practice at home later, and then attend one of their socials and dance the night away.
19. Sharpen your skills – Grab some friends and challenge each other to some Axe Throwing. Can you hit the bullseye on the first shot?
20. Go bowling – It's a classic pastime that provides a few hours of laid back fun. Don't forget to spend some time in the arcade!
21. Pretend you're in the circus – Learn acrobatics, trapeze, and aerial work at Cirque La Vie.
22. Jump the day away – Trampoline parks aren't just for kids. Let that inner child out at Sky Sports Trampoline Park as you jump, flip and feel like you're flying.
23. Experience Virtual Reality – It's amazing how far virtual reality has come, and now you can experience video games where you're a part of that experience. There are so many places to go for a virtual reality experience including Zero Latency, Battleground Houston, and Exitusvr.
24. Bring astronauts back to Earth – In true Houston NASA excitement, you can experience an escape room like no other at Escape Hunt Houston in a space mission.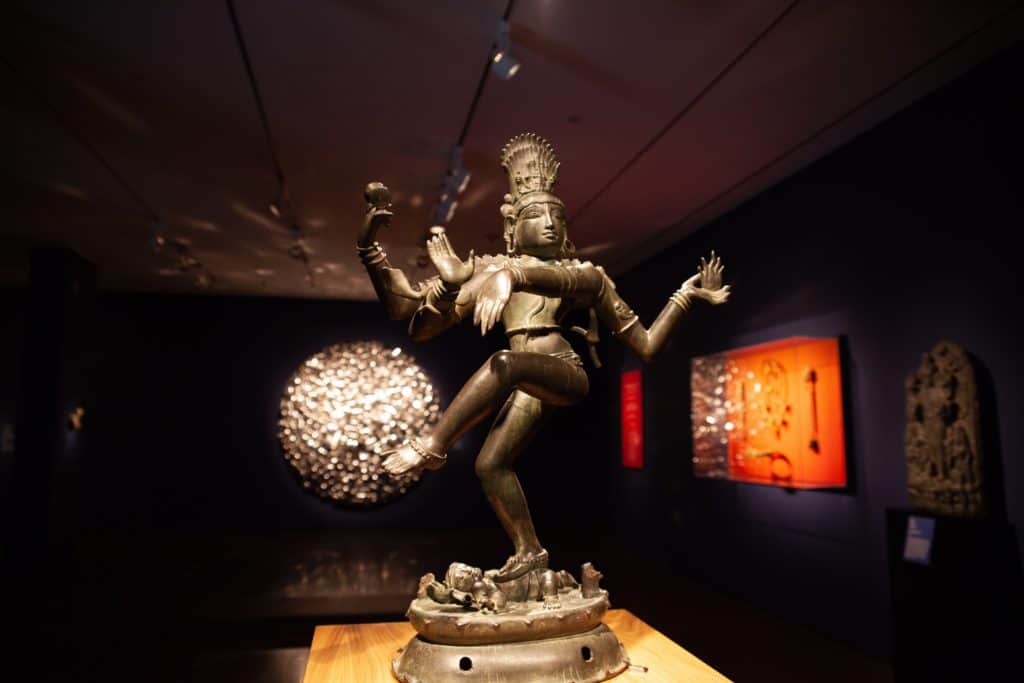 Learn and Explore at Area Museums and Cultural Centers
Houston is a melting pot of nationalities and history, and you can learn about many of them by visiting museums and cultural centers. It is fun to learn the history of places and people from other parts of the world as well as here in Texas. It might be raining outside, but you can learn about history, space, art, and many other things while staying dry (well, once you get inside the museums!)
25. Experience Asian Heritage – The Chinese Community Center puts on all kinds of great tours and classes including dumpling making classes, Asiatown food tours, and cultural showcases.
26. Buffalo Soldier Museum – Learn all about the brave African American men who joined the military and were known as the Buffalo Soldiers.
27. American Cowboy Museum – Learn about the multinational cowboys that lived in Texas and beyond as well as their contribution to society.
28. Lonestar Flight Museum – See an array of vintage planes and warbirds, practice flying with a flight simulator, or maybe even fly in the sky with one of their warbirds.
29. Printing Museum – Learn about how print has evolved from the ancient Mesopotamian clay tablets to Johann Gutenberg's printing press. Or take one of their printing workshops!
30. Museum of Fine Arts – You might be surprised to learn that this is one of the largest museums in the United States, but with several different sections, you could spend all day exploring art and architecture from around the world.
31. Health Museum – Enjoy an interactive experience learning about the body, measure your heart rate, and test your lungs while screaming, plus so much more at the Health museum.
32. 1940 Air Terminal Museum – This fun museum is instantly interesting for the fun art deco style building, and once you get inside, you get to see artifacts from the first flight in Texas and learn about aviation history.
33. Learn About Czech Culture – Wander through the exhibits of Czech culture, history, and art at the Czech Center. Plus stay up to date with special events for something unique.
34. Discover Russian Culture – The Russian Cultural Center – Our Texas has exhibits, holiday bazaars, performances, Russian language courses, and tours of Houston with a Russian guide.
35. See a Light Show – Seismique is an art gallery in Houston where you can wander through the different interactive exhibits filled with lights displays of all kinds.
Get Crafty at One of These Studios
36. Dean Experience: SaRita Dean does fun flow paint activities to create your own acrylic abstract paint blocks.
37. Pinots Palette: Create a work of art while sipping on BYOB wine and snacks! They'll take you through all the instructions of how to create an artful piece in the theme that you chose so you have your own DIY artwork to hang in your home.
38. The Mad Potter: For DIY ceramic paintings, visit the Mad Potter, where they have a wide range of different items as well as paints to get your craft project looking good.
39. Cake Craft Shoppe: Get fancy with your cakes by learning how to work fondant, make flowers, and maybe even DIY your own wedding cake!
40. Honey Art Cafe: Not only is this an adorable place to grab food and drinks, but they have so many cool DIY craft projects such as bullet journaling, creative doodling, acrylics, and anime drawing. In addition to their classes, you can book a table with small crafts including jewelry, giant coloring packs, afternoon tea, pet portraits, and latte art!
41. Love & Make: This is another one of those all in one DIY shops with a large number of different crafts to try. Learn to make soap, candles, fragrances, and bath bombs. They even have DIY kits you can take home.
42. The Social Knitwork: Learn all of the needle crafts including crocheting, knitting, and spinning. They'll even teach you how to make different items such as socks.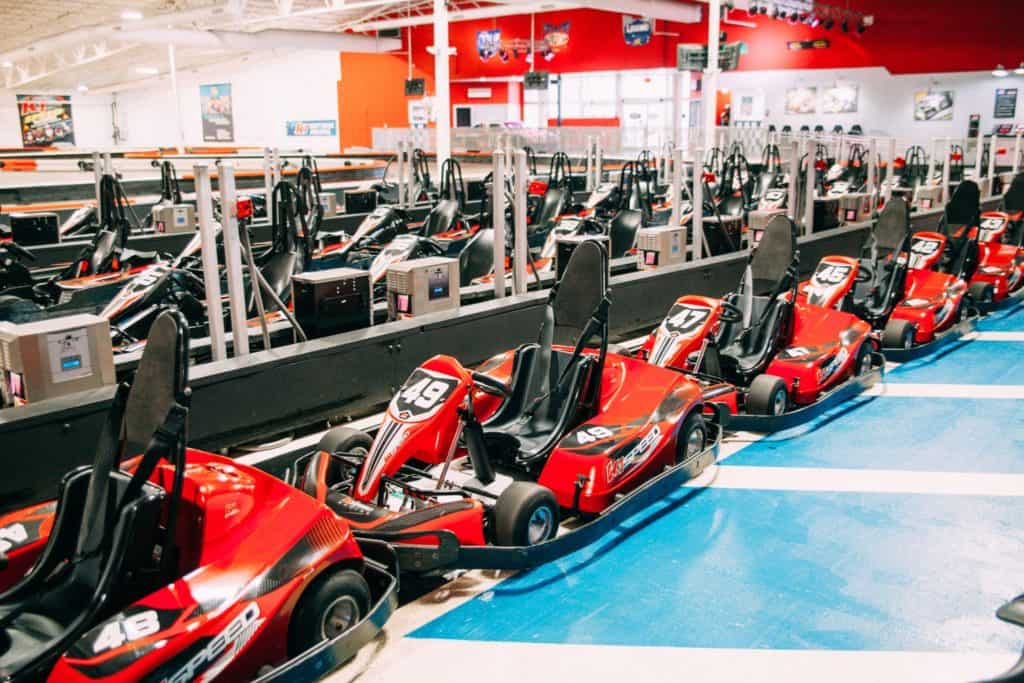 Eat, Drink and Have Fun
When it's raining outside, less people venture out, making wait times and crowds less of a hassle. Here are some fun, and some slightly wacky places to hang out, eat and grab a drink on a rainy day in Houston.
43. Eat under the sea – or at least that's how it feels at the Aquarium Restaurant, where you get to enjoy a nice meal while the fish swim around you!
44. Visit a local winery, where you can enjoy your wine indoors, or even on a covered patio where you can relax as you watch the rain fall and enjoy a nice wine.
45. Sing along at a dueling piano bar – piano bars are a lot of fun as they get the crowd singing and laughing at their antics as they play the great songs of the past and today.
46. Play some board games – Tea + Victory is a café where you can enjoy food & drinks, as well as have access to different board games to pass the time while it's raining outside.
47. Find the Speakeasies – Like a secret in Houston, find the hidden door, say the password, and enjoy a specialty drink. I could tell you where they are, but what's the fun of that?
48. Join in on some karaoke fun – It doesn't matter if you sing or not. You can get on stage and pretend you're a star, or be a back up singer from your chair.
49. Take a brewery tour and try some new beer flavors. There are always some great new breweries popping up!
50. Make your food and eat it too! Foodies can learn to make some of the best dishes with a class from Well Done Cooking where they have something for everyone including international cooking (Caribbean, Italian, French, etc), learning skills like knife cutting, and just about anything you can think of.
51. Solve the murder mystery at a Murder Mystery Dinner Theater. Delicious food and fun sleuth skills are a great combo!
52. Visit a distillery – or many! Rum, vodka, bourbon, and more can be found in Houston. Try the local spirits through a tasting. Some great options include Yellow Rose Distilling, Bartletts Distillery, Gulf Coast Distillers, Avonak, and Whitmeyer's.
53. Enjoy a jazzy brunch – Brennan's of Houston is known for their jazz brunch and fine dining, offering a memorable creole dining experience.
54. Learn to make sushi & dumpling – Cocusocial has different cooking experiences where you can learn to roll and make sushi or dumplings.
55. Become a coffee expert – Copan Coffee Roasters will take you through specialty coffee and learn about the different regions of coffee, as well as how to smell and taste them.
56. Enjoy golf & drinks – At Top Golf, you can practice your swing under the overhang, while sipping some drinks, and enjoying some appetizers and/or a meal.
Focus on You – Mind and Body
While it's raining outside, it's a good time to slow down and take care of yourself with a little pampering of the mind and body.
57. Schedule some spa time where you can relax, get a massage or beauty treatment, or any of those self-indulgent services that you so deserve!
58. Relax and stretch with a yoga class. You'll improve your blood flow, flexibility and your mood, all great benefits to you.
59. Escape in a book at the library or a book store. Get lost in a story, browse the selections, or find some fun reads to take home and cuddle up on the couch.
60. Engage in some retail therapy. Shopping for clothes, jewelry, gifts, or other fun finds at the Galleria or other local malls is a great way to spend the day.
So don't let the weather get you down! There are so many rainy day options, you may even wish it would rain more often for an excuse to spend the day inside exploring all that Houston has to offer indoors!