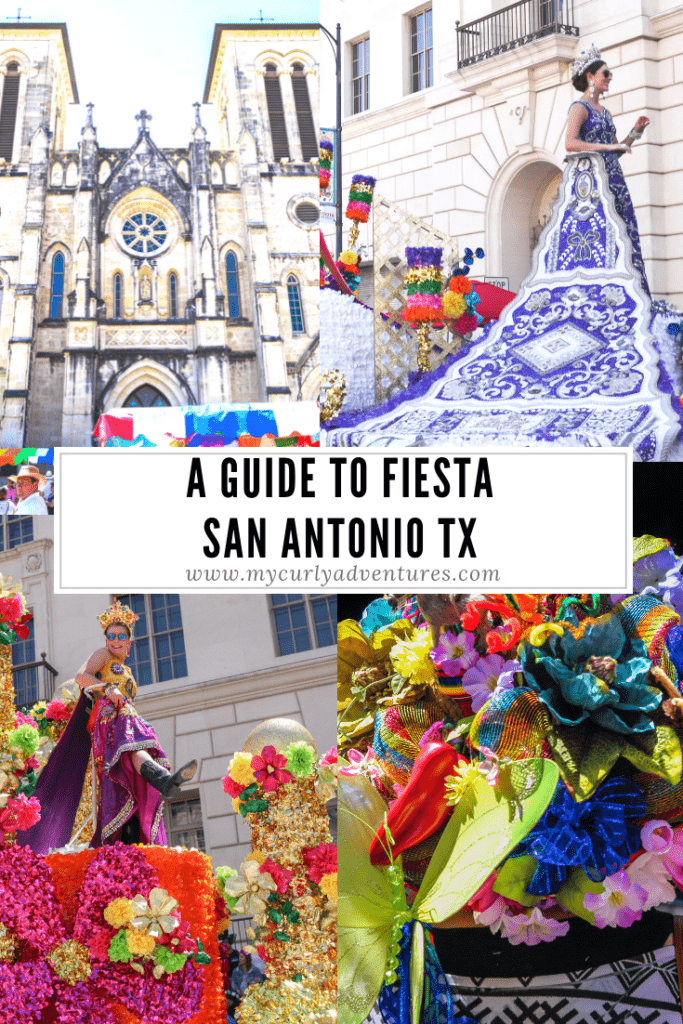 I lived in San Antonio up until I was 18. I grew up knowing about Battle of the Flowers because we got the day off, but I had never been to any of the festivities. It actually took me moving out of San Antonio to realize just how massive Fiesta San Antonio is and to plan a trip to this festivity.
As a newcomer, there was so much I learned that I'm ready to take back with me for next year and that I hope will help you. Plus check out all of the unique things to do in San Antonio for your down time.
So, what is Fiesta San Antonio?
Fiesta San Antonio is a 10-day event in memory of the battle of the Alamo and San Jacinto. It is a celebration of San Antonio culture and it's an event in Texas you do not want to miss out on! One misconception that I had from my days living in San Antonio was that it was just all party-party-party. Don't get me wrong, if you want to party there ware plenty of options for that! However, there is also so much history, art, and great food steeped into Fiesta. From a mariachi bands, 4 hour long parades,
Even though Fiesta San Antonio is 10 days long (and what feels like even longer with all the excitement and events leading up to it,) you can either stay the whole time, or if you're traveling out of town, you can stay for a long weekend like we did and still get a fulfilling Fiesta experience.
Thursday Evening – Gartenfest
After driving in from Dallas in the beautiful 2020 Toyota Corolla, we decided to attend a more calm event for the start of Fiesta. After so many road trips, Chief and I decided we need a car that felt spacious so that after the long drive we didn't feel so cramped and exhausted. After a long drive, I want the energy to go out and explore. With the Corolla's wider and more striking design, I felt good after the trip. The safety features of the Corolla including the pre-collision system detection, lane departure alert, and full speed range dynamic radar cruise control also made the ride smoother. Before I wouldn't have cared about having the latest and greatest car, but with the new technology that Toyota is constantly coming out with, I feel comforted knowing that Toyota is so invested in my safety and that I can feel more secure on the road.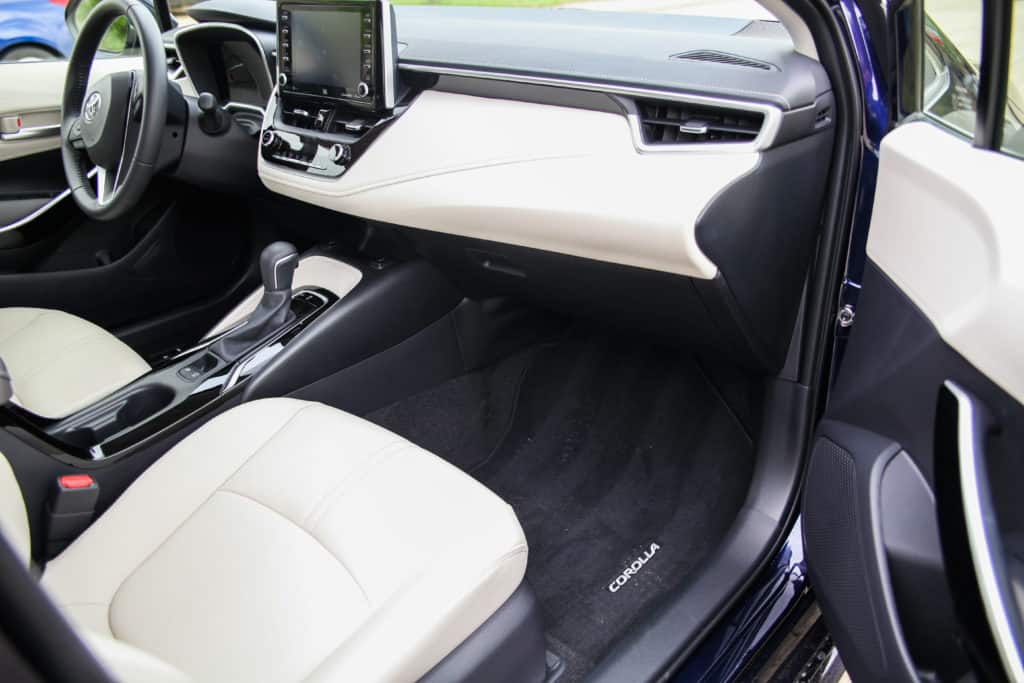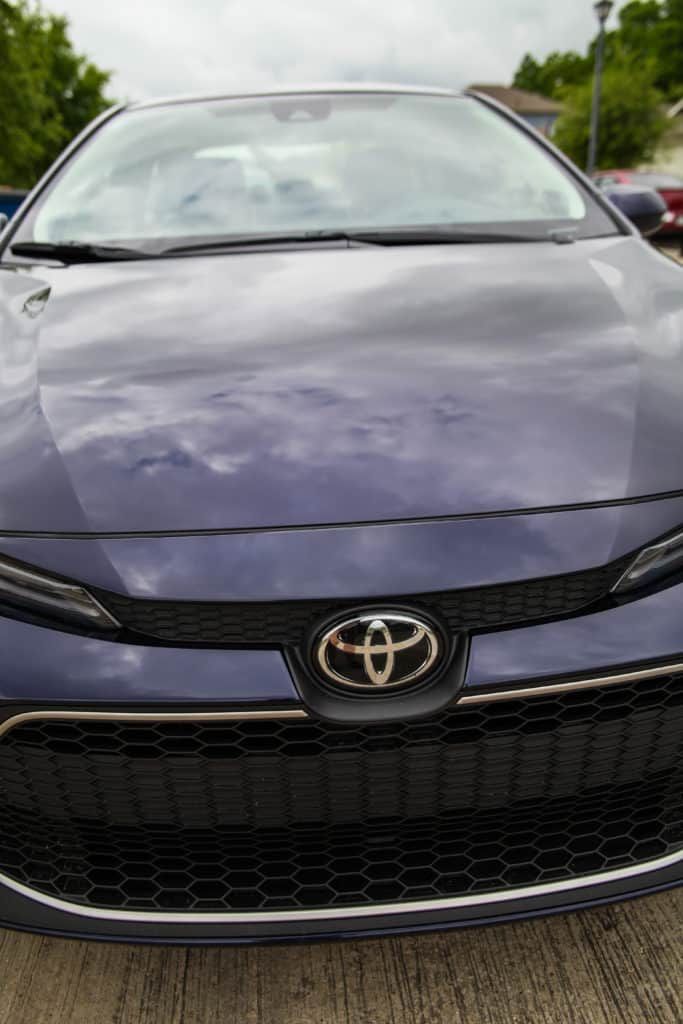 When I think of San Antonio, I think of Mexican culture, so going to Gartenfest in Fiesta was a little funny to me at first. Gartenfest happens most evenings, so if you can't make it one day, you can certainly go another day.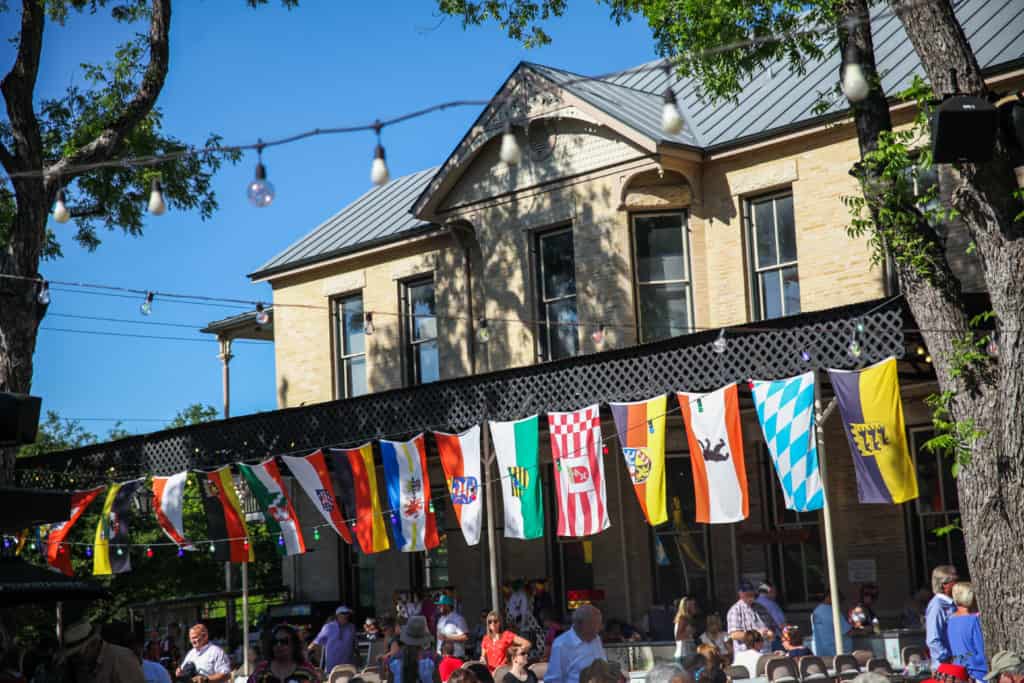 Gartenfest is held near the King Williams Historic District. It's a more laid back event at Fiesta where you can enjoy beer, wine, and German food. You'll find a lot of people relaxing together and it's a great place if you're looking to hang out with friends and family.
There are different Polka bands and people dancing. If you've never heard a polka band play Spanish music, you are missing out on a treat.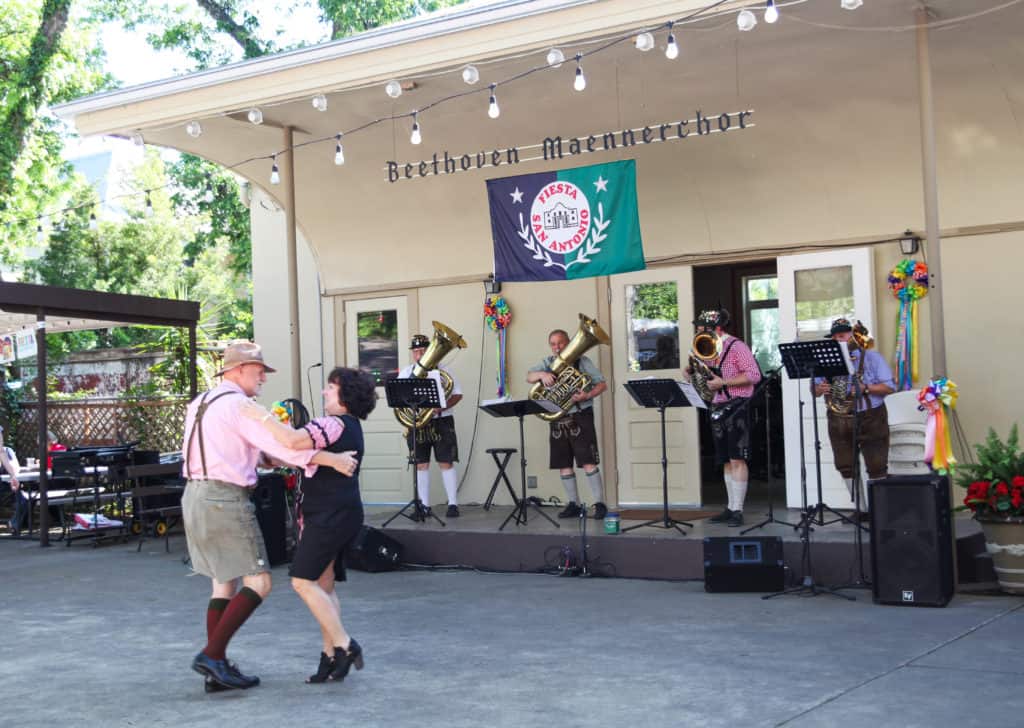 I don't know if this couple comes regularly just to dance or were part of the group, but I enjoyed watching them dance most of the night!
They also have a large mixture of German food from the typical bratwurst to goulash.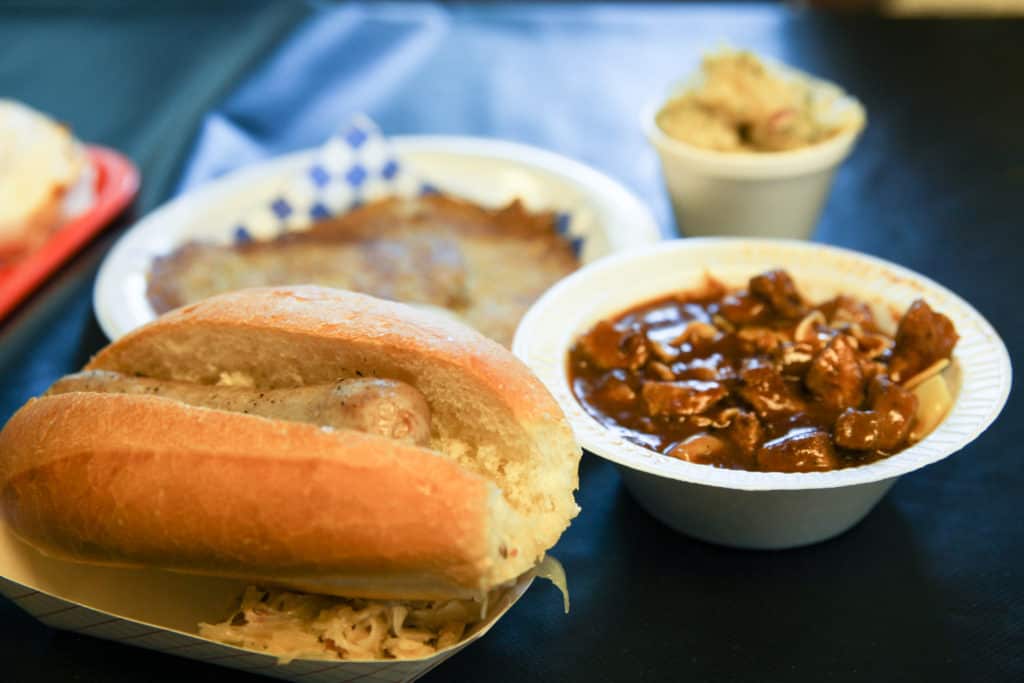 Friday – Battle of the Flowers
The Battle of the Flowers is so famous in Texas that many schools give kids the day off so they can attend (or participate). It is a large parade filled with themed floats, the Fiesta Queens in their elaborate beaded capes, and departments of all kinds. The route is long, but we chose to sit near the Alamo where all the vendors tend to be, and close to the judges table.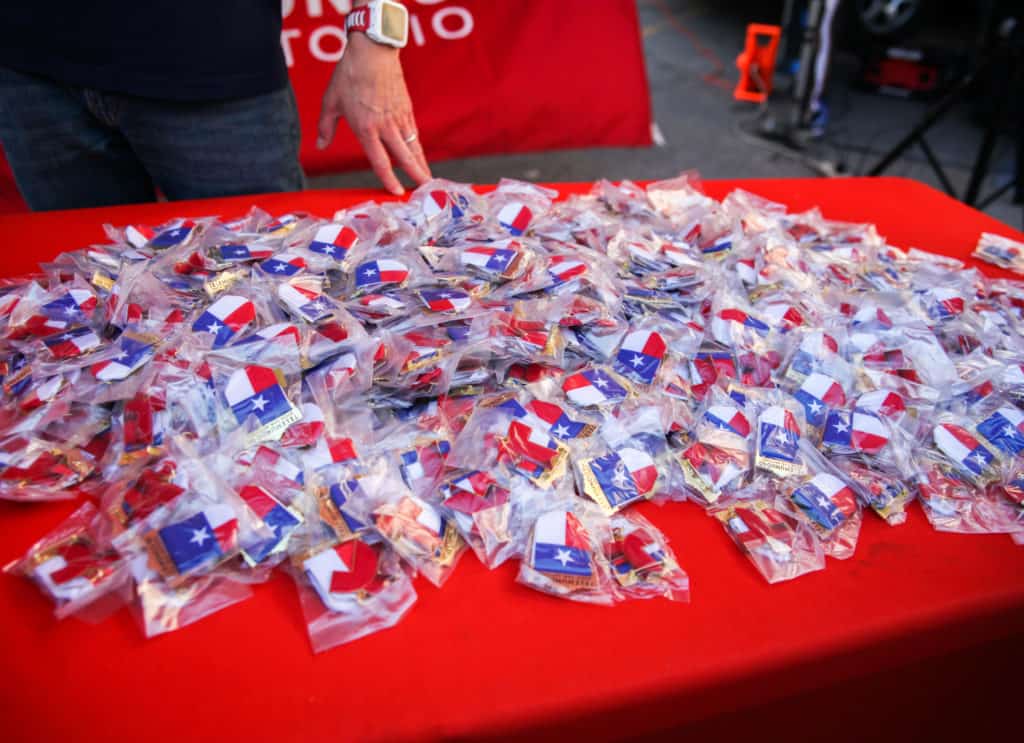 I recommend getting there early because different sponsors of the Battle of the Flowers are there handing out medals, food, and other exciting items. I didn't realize how all-out people went for the medals, with businesses creating their own, and so I started my collection with the medals I collected here!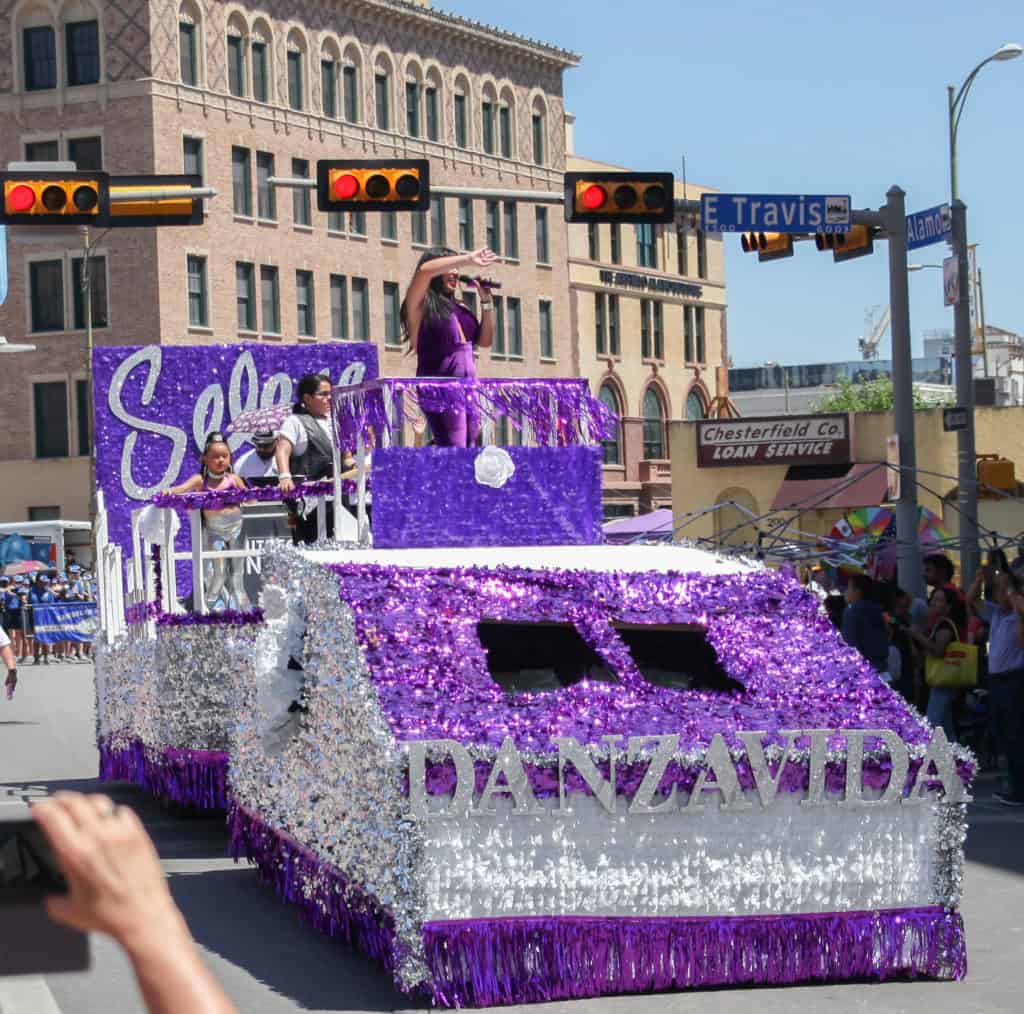 There were so many amazing floats, high school & college performances, and the energy was great!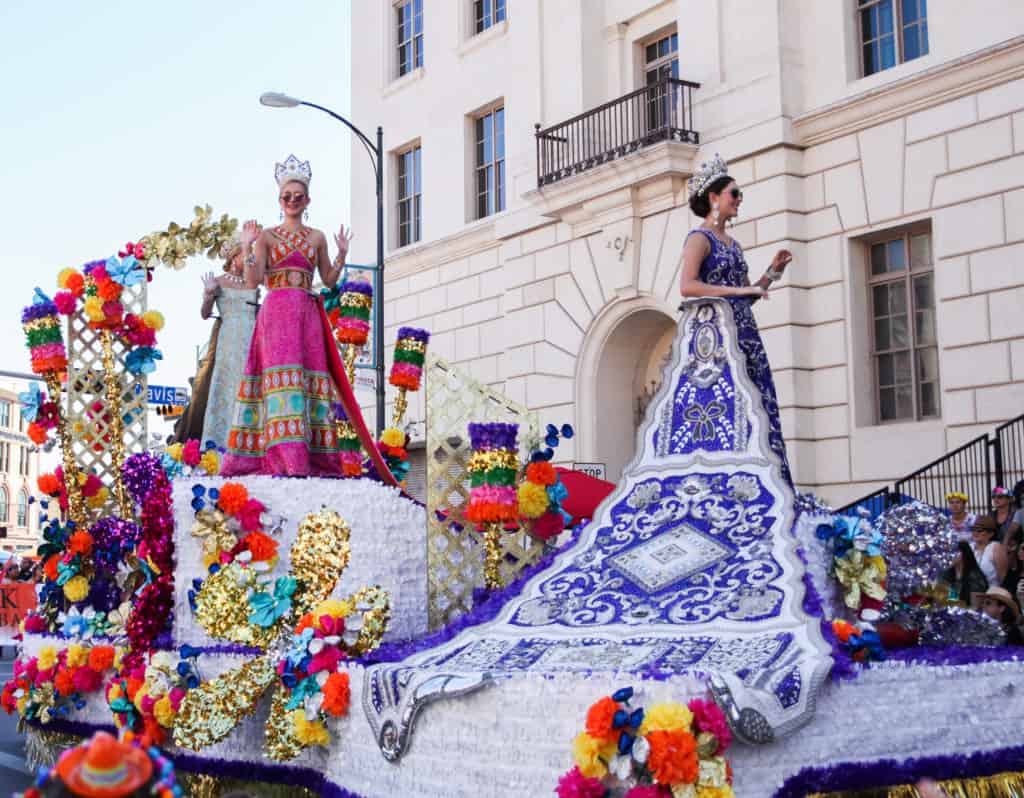 Some tips for Battle of the Flowers that I learned as a first timer: Bring sunblock and plenty of water because it is a long parade! There are also vendors onsite with lots of food options to purchase.
Check out this super easy Fiesta inspired hairstyle.
Saturday
Saturday was a day where we spent more time checking out the activities with so much to do packed into one day!
Fiesta San Fernando
Fiesta San Fernando is a free event outside of the San Fernando church that also happens for multiple days throughout Fiesta.
One thing I loved about all the Fiesta celebrations was the food! Only in San Antonio does a festival food consist of gorditas, tacos, and other delicious Mexican food!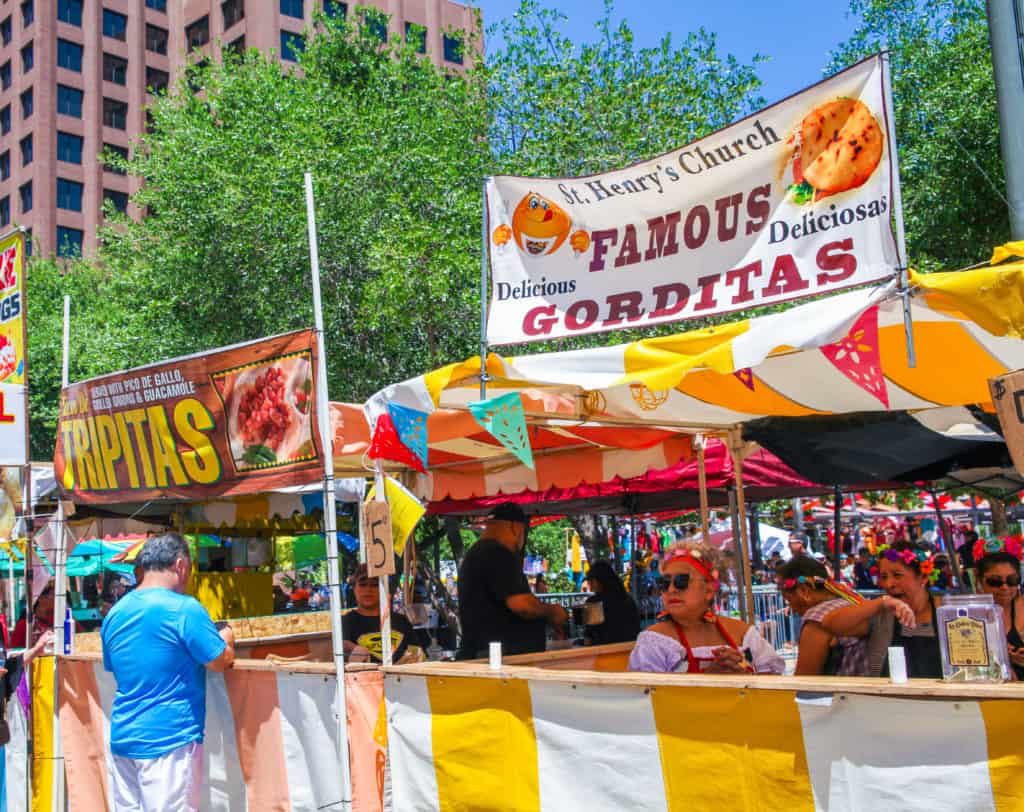 There's also different booths filled goods from locals! It's a great place to get your fiesta wear!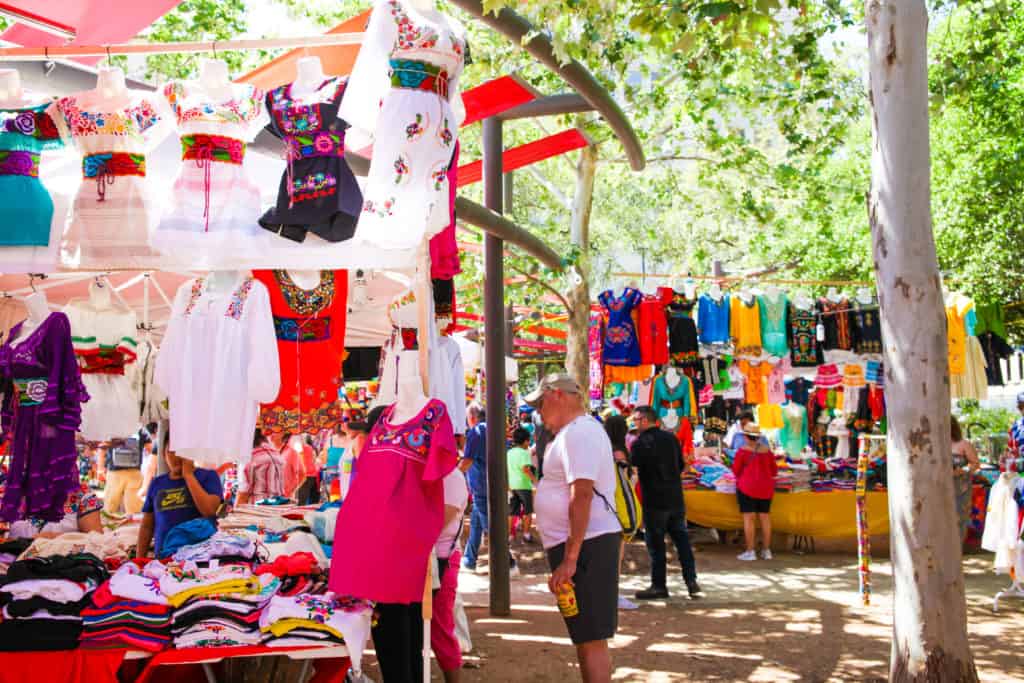 Fiesta San Fernando is a great place to discover local artists, eat some good food, and relax in the shade of the trees. It's a nice quick stop to fill your day in between other Fiesta activities.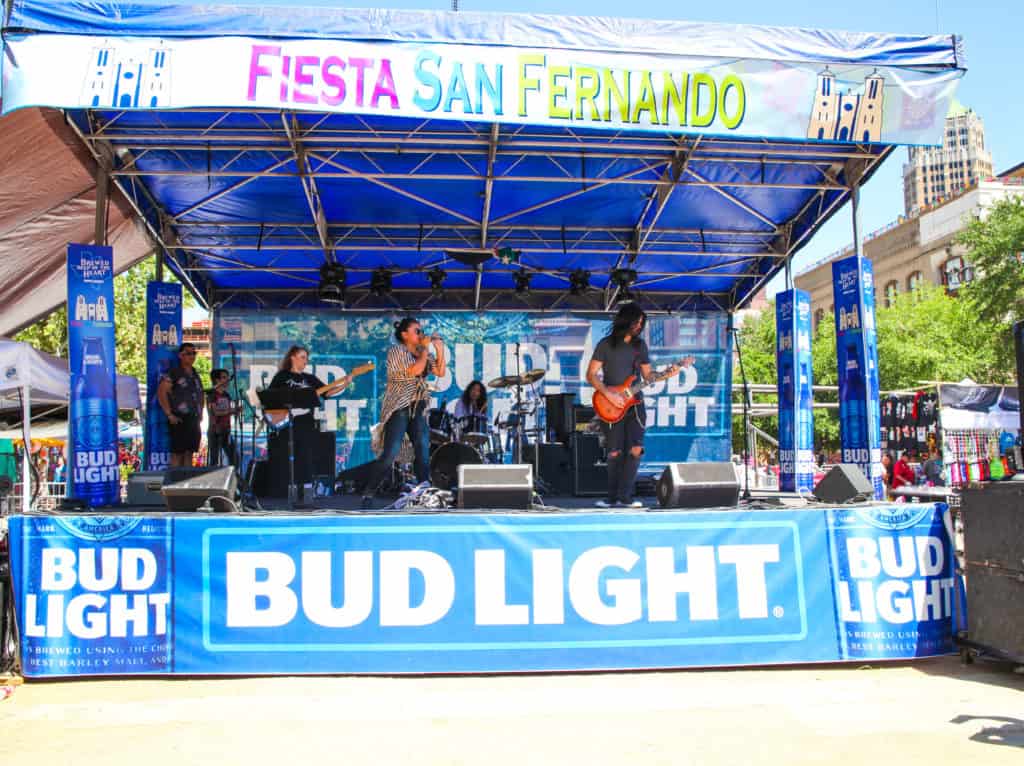 Fiesta De Los Reyes
Fiesta De Los Reyes was one of the more packed events. Held at El Mercado, or the Market Square, this event is another one that goes on throughout the whole period of Fiesta.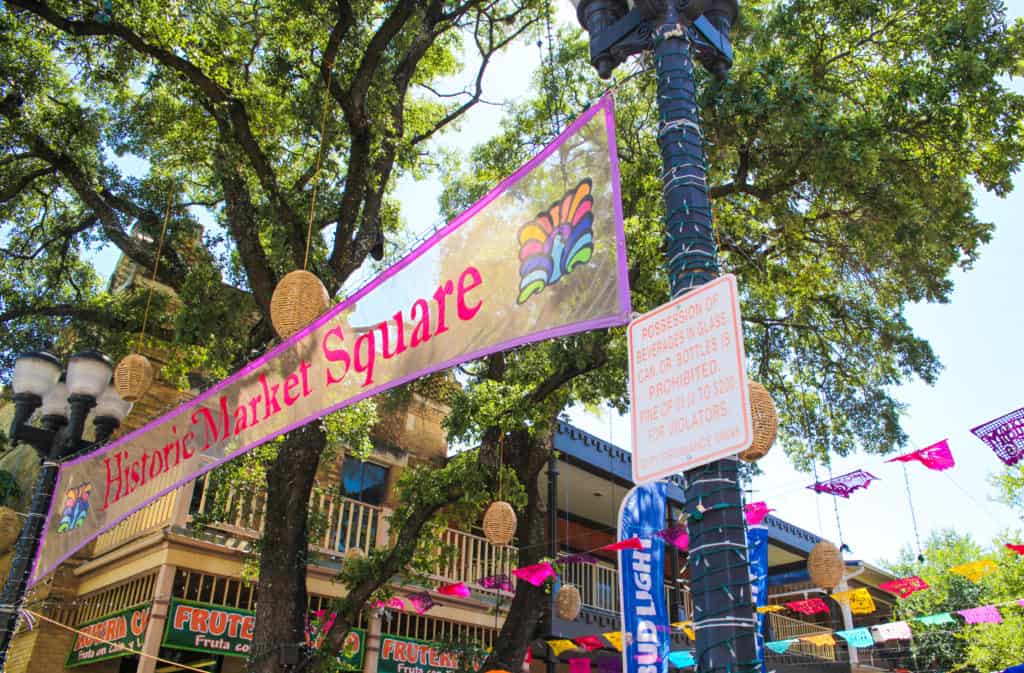 The market itself doesn't change much from a normal day except there are more people, but if you head to the back, there's a band playing and it's fun to see all the people dancing in true San Antonian spirit.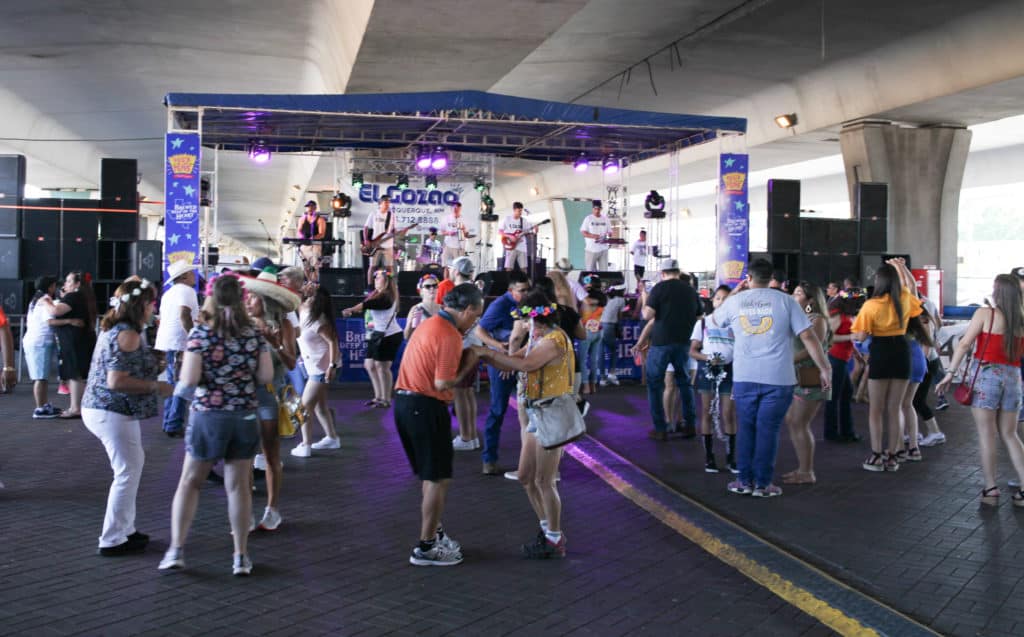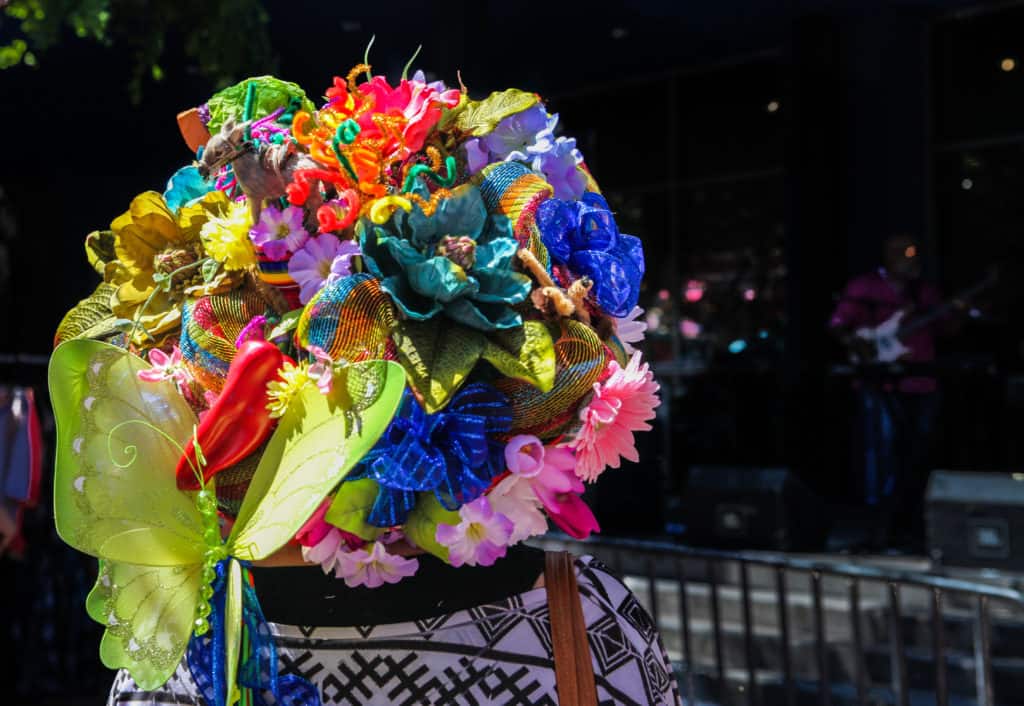 Plus I'm getting major inspiration from the fabulous lady and her hat. Definitely going to need something like this for next year!
Fiesta Flambeau Parade
Fiesta Flambeau is another major parade filled with lights and dancers! Before the parade starts, the people who ran the Fandango Run come through all dressed in crazy costumes!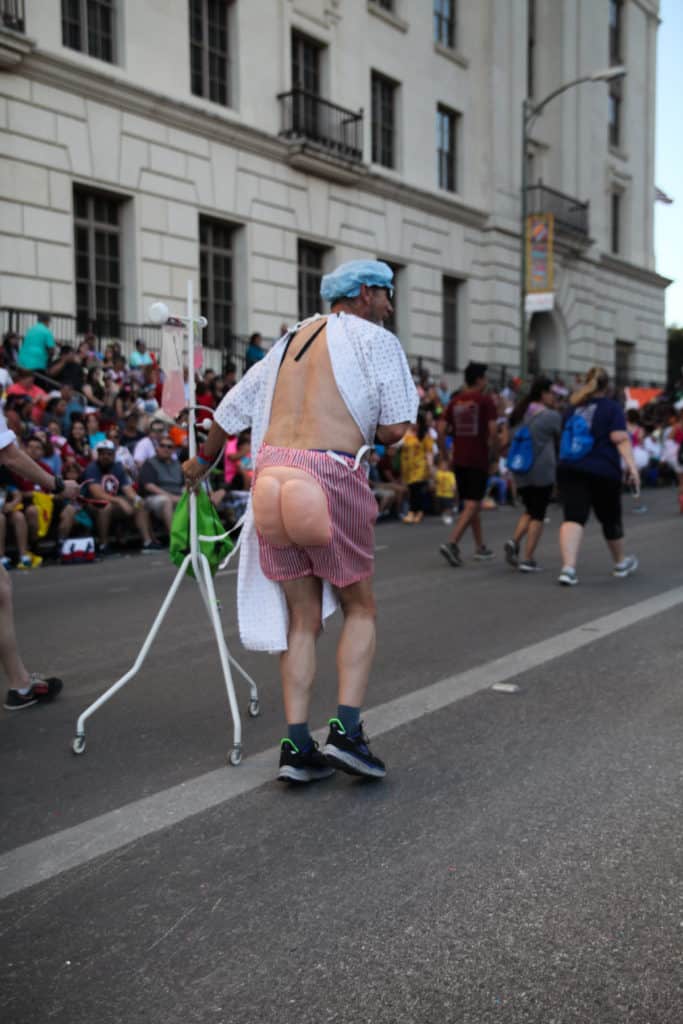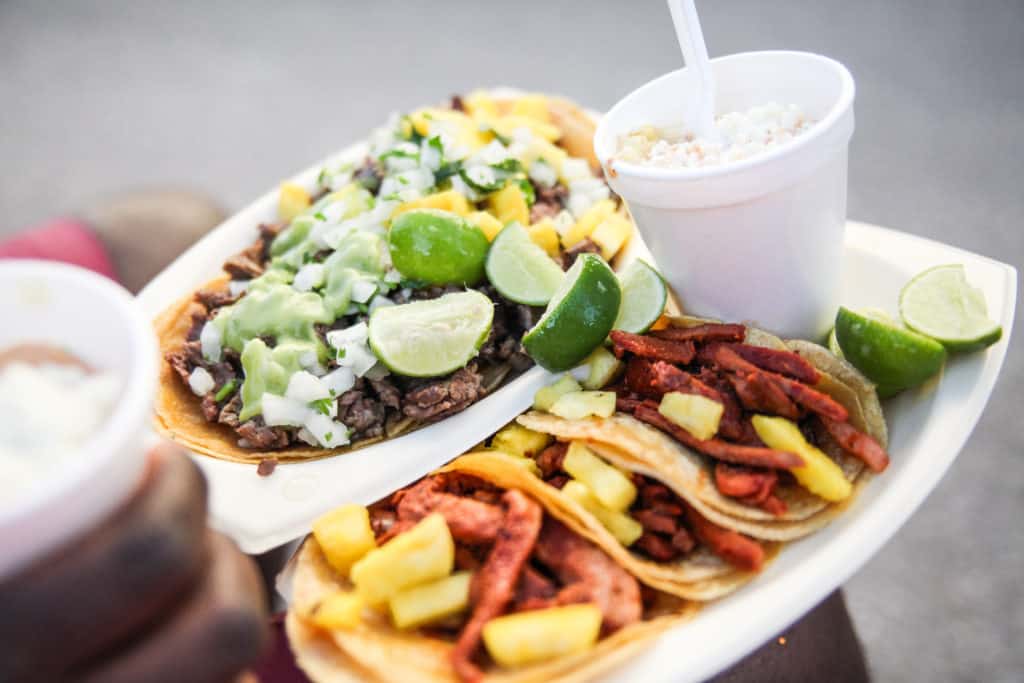 The Fiesta Flambeau is quite the spectacle with all the vehicles and floats covered in lights.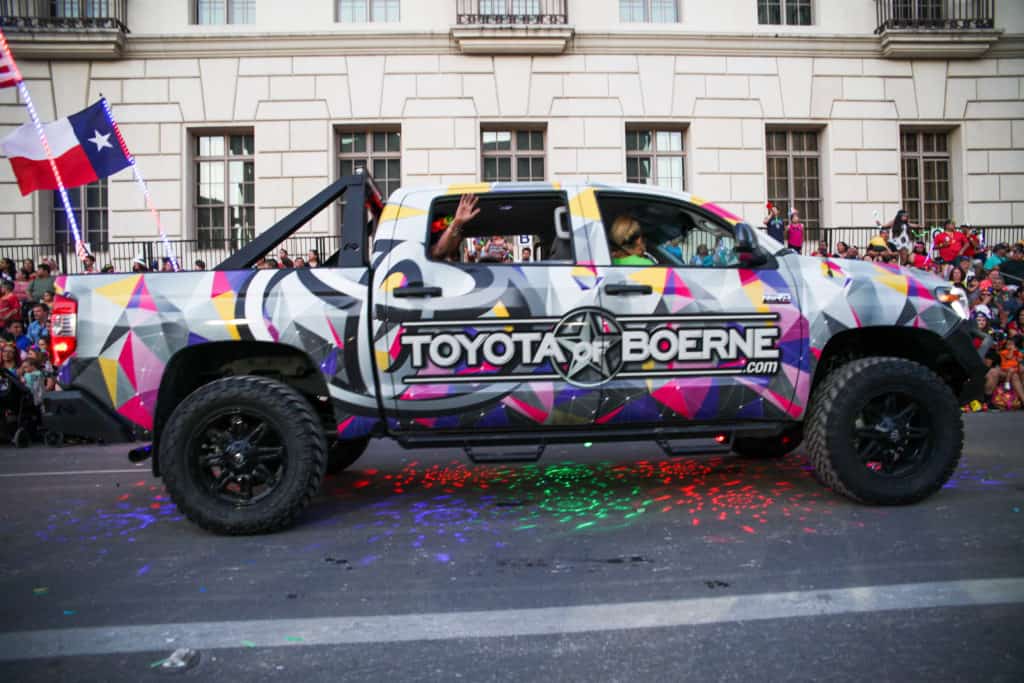 As the sun continues to set, the performers dance in costumes filled with lights, and the floats look even more spectacular at night.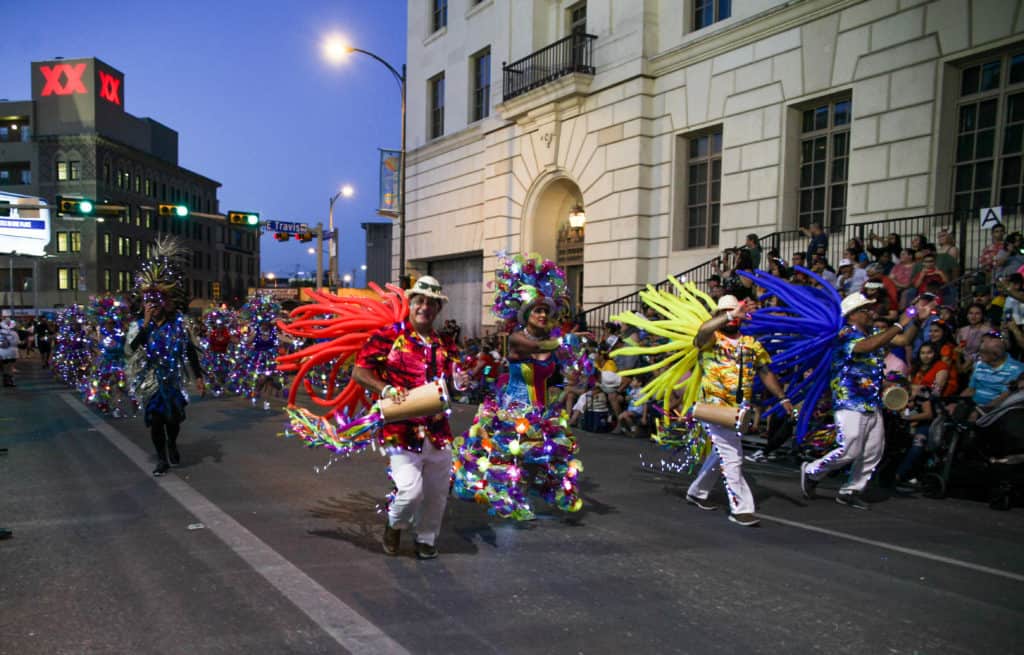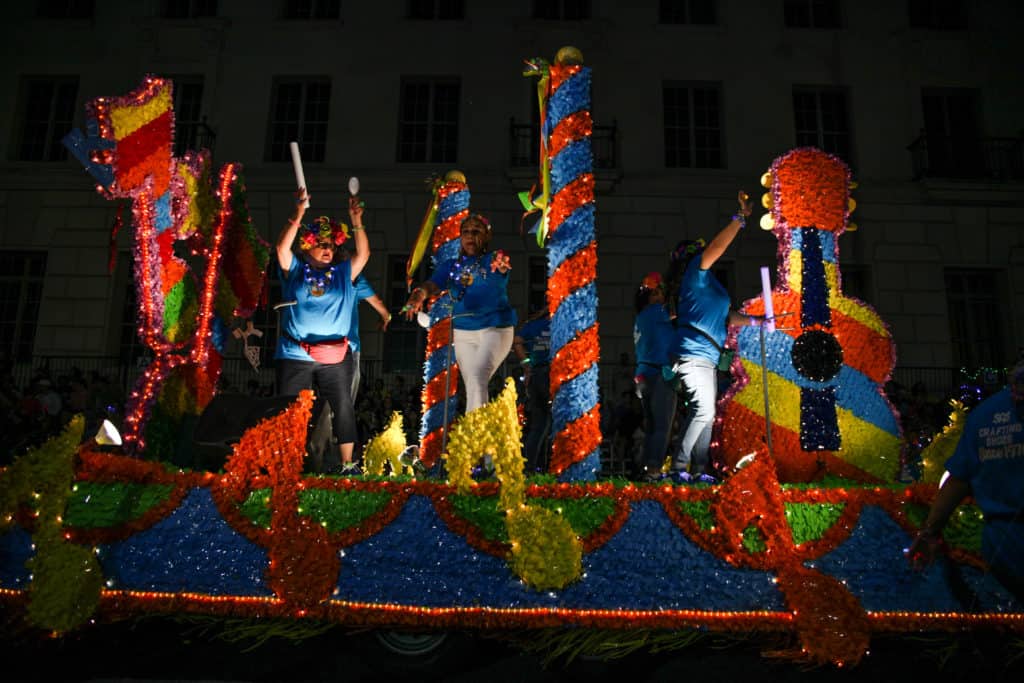 Sunday – San Jose Mission Fest
With all of the big activities and parties over, I was looking forward to a final relaxed day. We attended the San Jose Missionfest held at the beautiful San Jose mission.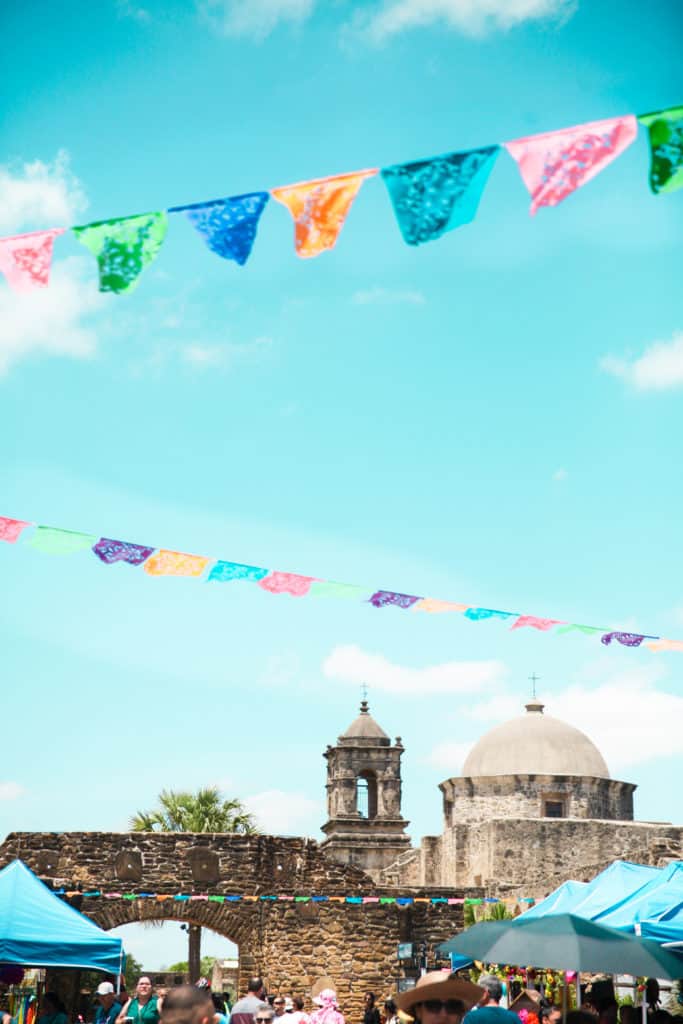 It was a beautiful backdrop of a festival with different dancers all throughout the event. Of course there was food, including an Indian fry bread stand.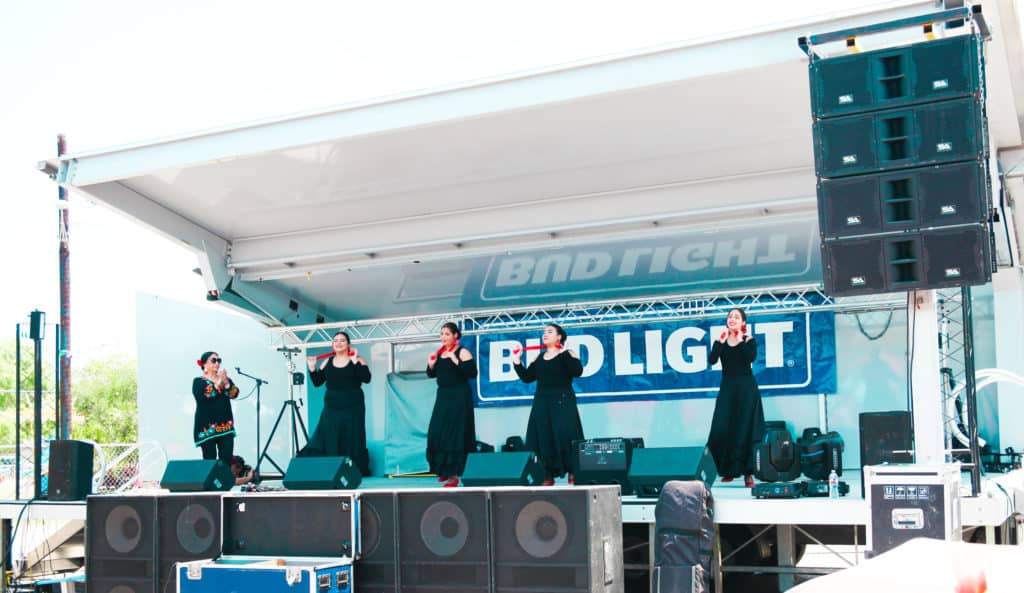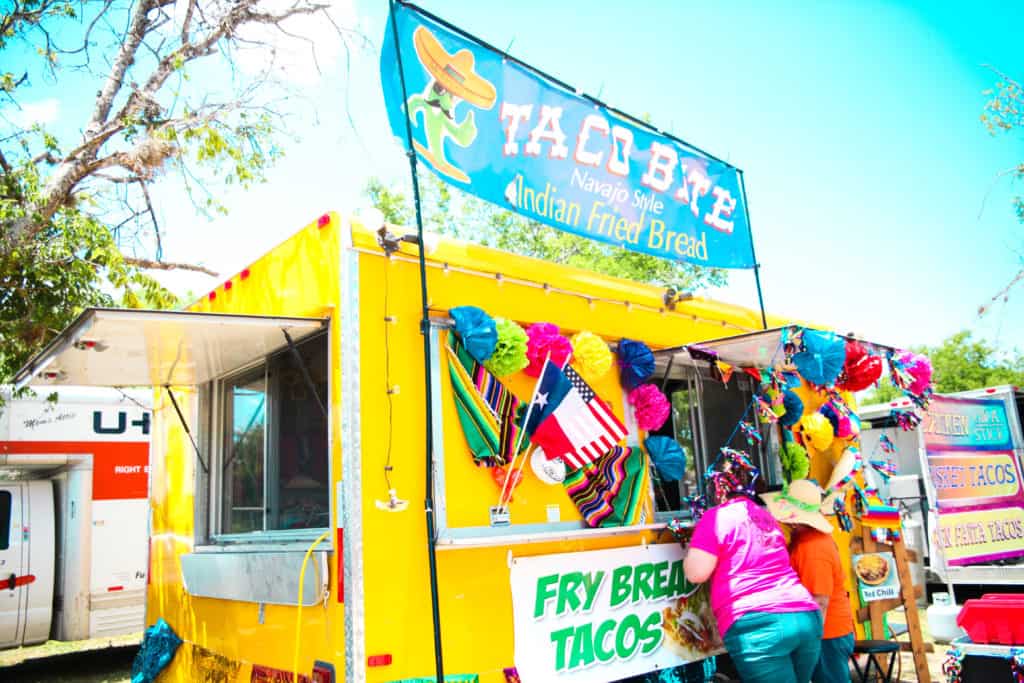 There was even a little area specifically for the kids.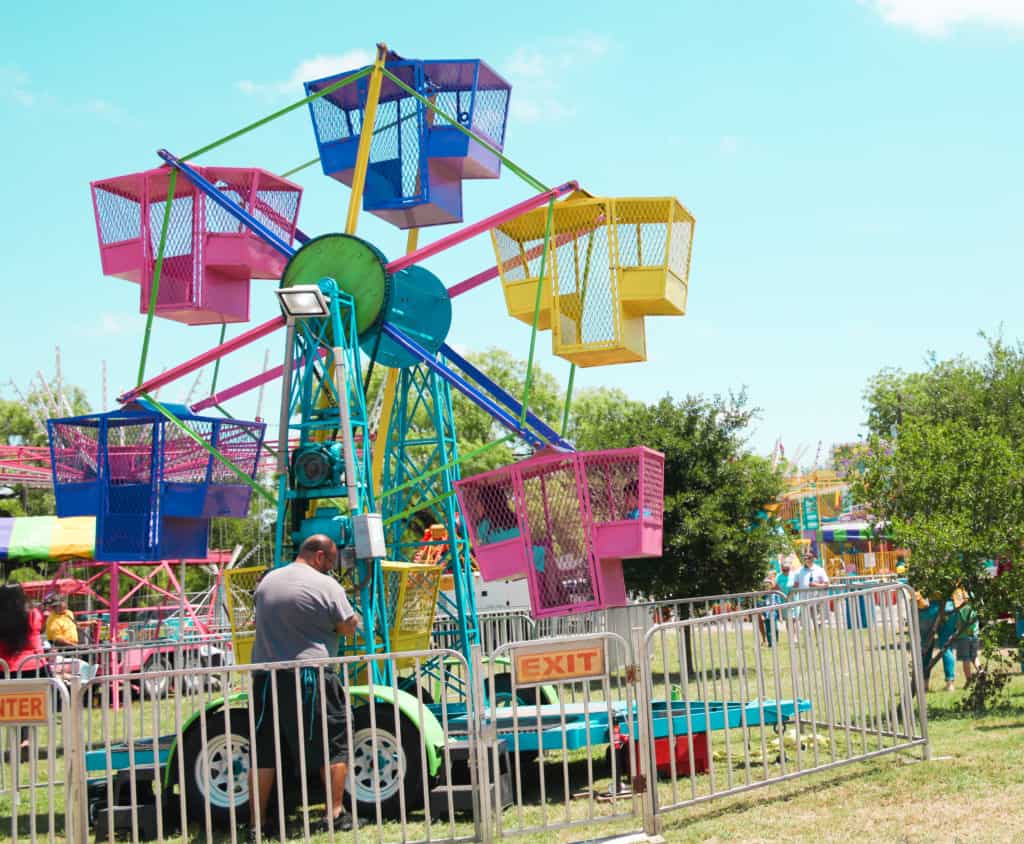 Fiesta San Antonio: Final Thoughts
Overall, my first taste at Fiesta San Antonio was absolutely incredible! I'm already planning my trip for next year with all my new information and hopefully for an even longer stay. However, whether you want to stay for the full Fiesta or a weekend trip, Fiesta is a definite bucket list place.
Another thing I had wished I had known about was all the people with bags full of cascarones, bright colored confetti eggs. Apparently it's a great place to crack them on someone's head! Luckily we had some of our own left over from a previous event to enjoy before safely driving back to Dallas before our next adventure!