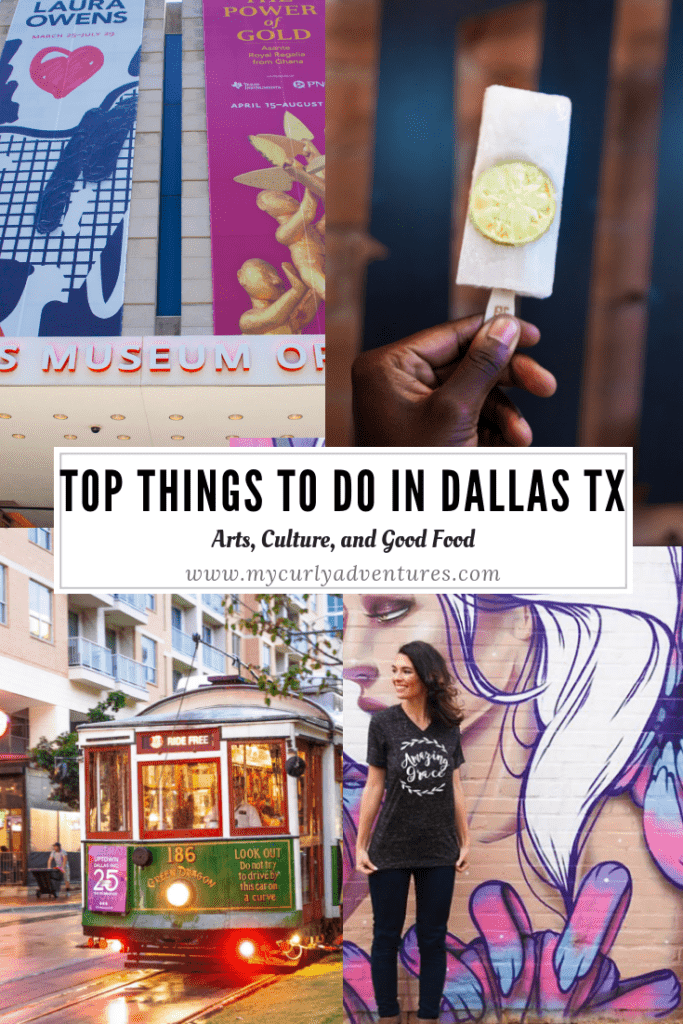 Dallas is my city! I've lived here for over 6 years and call this place home, so I've been pretty excited to share some of the top things to do in Dallas Texas as part of my Texas Travel Series. Dallas is full of culture, some of the best food, and plenty of opportunities to indulge!
Things to Do in Dallas – But First Coffee
Honestly choosing just one coffee shop in Dallas is just about the hardest thing there is! Dallas has so many good coffee shops, but I love Magnolia Se Le Pont because of how cute it is with its teal walls and French ambiance! Plus, their coffee is amazing! I love getting their Magnolia latte with elder flower, lavender, and rose!

Things to Do in Dallas – Goat Yoga
Who came up with this crazy idea? Either way I think it's amazing! Basically you do yoga except cute baby goats run around and on top of you. I admittedly didn't do much yoga, but I got lots of goat love. Plus you can feel good while doing goat yoga because at Happy Goat Yoga, the proceeds go to the charity Here's Your Reminder.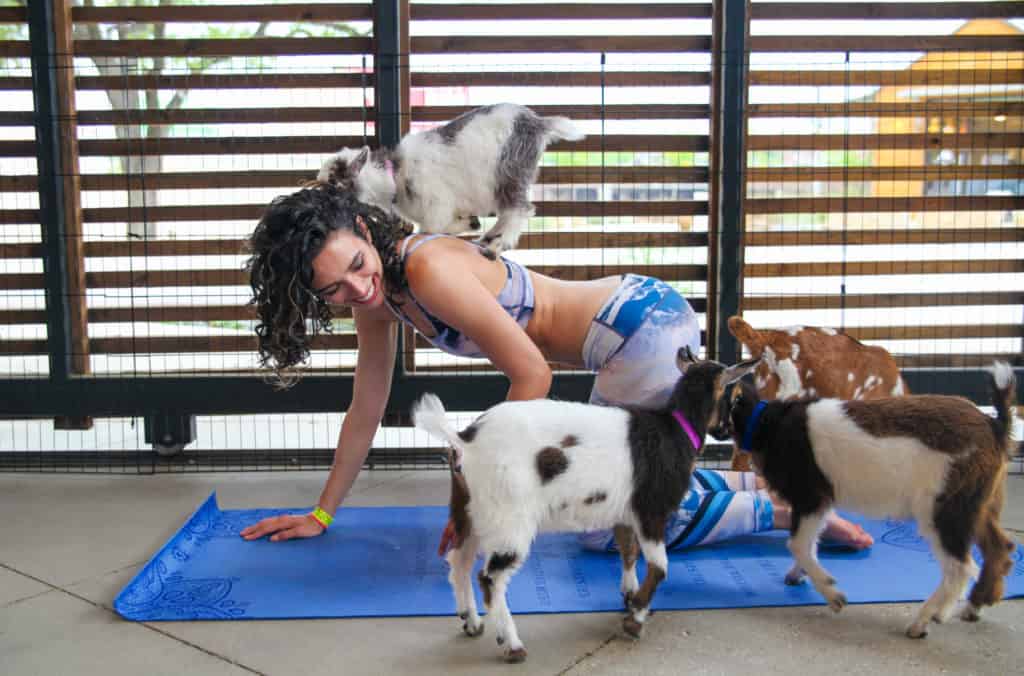 Things to Do in Dallas – Catch a Live Performance
One of my favorite things about Dallas is that there are so many good performances going on at all times!
At the AT&T Performing Arts Center there are always amazing theatrical and dance performances. Dallas regularly gets major Broadway shows such as Wicked and Hairspray. However, some of my favorites are the lesser-known shows. Some of the shows that I'm looking forward to including Dance Africa, the Flying Dutchman Opera, the Aspen ballet, a contemporary dance performance called Aladdin, and Carmen. Some previous shows that I've loved include the mysterious Black Rabbit, White Rabbit Harry Potter, and Peter and the Star Catcher (probably my favorite show of all time!) I could go on and on about different shows going on, but all you have to do is head over to their list of performances to see what exciting show is coming next!

Before the shows I also like to head to Tortaco for delicious tacos and happy hour margaritas.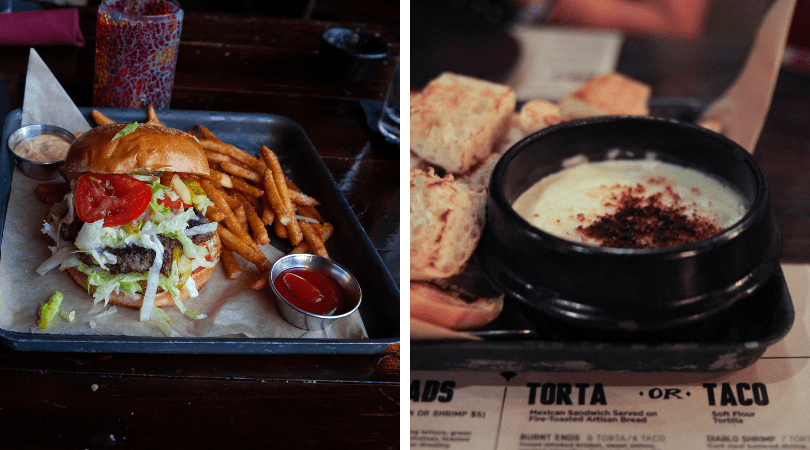 Another place I love to go to see amazing shows is the Dallas Symphony! I used to think of symphonies as boring and stuffy, but the Dallas Symphony is always running such unique shows. They did a symphony rock show, and they regularly have this event called Remix which is perfect for anyone looking for a budget friendly date idea. Tickets are affordable and include dinner, drinks, and a show! Whether you are a major classic music lover or like something a little more alternative, the Dallas Symphony has something for everyone!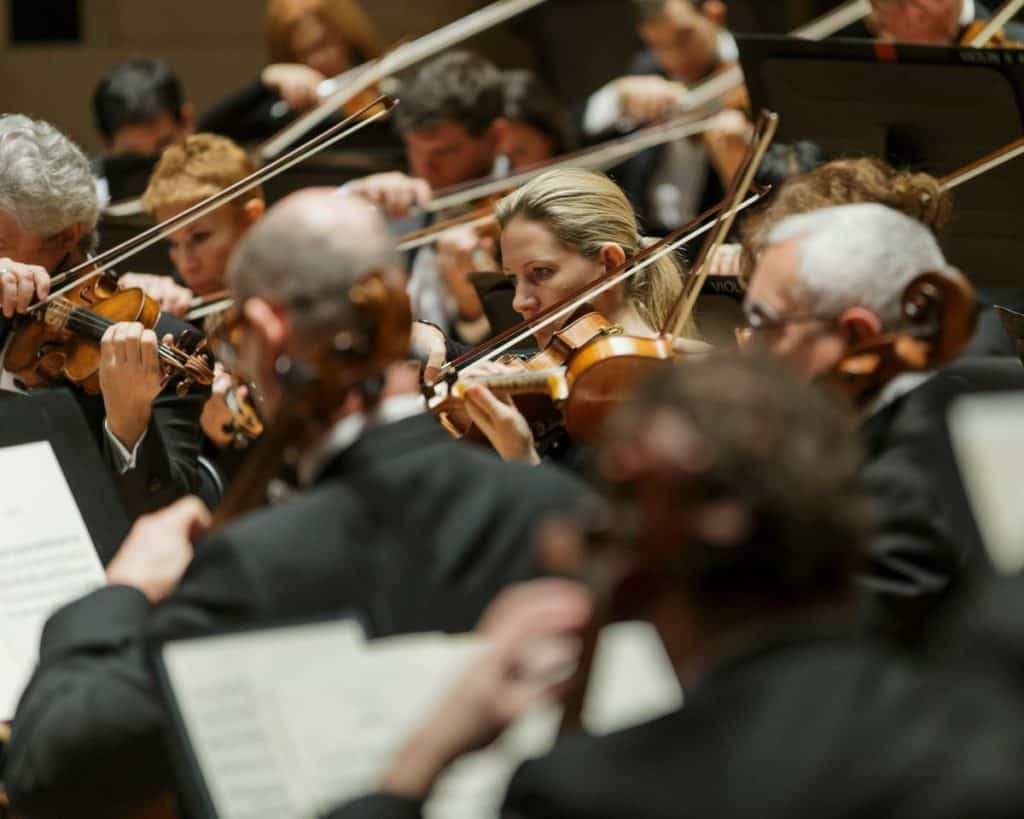 Things to Do in Dallas Texas – The Neighborhoods
Dallas has so many different neighborhoods with different vibrance and energy! If you have time I recommend hitting up all of them for different fun shops, art, and food. However, if you only have a little bit of time I've shared some of my favorites!
Highland Park Village
I love Highland Park Village for a curated shopping experience and Moroccan decor. Walking through Highland Park Village is like walking through a Mediterranean country in some ways with the architecture and decor. There are a lot of quality boutiques here including one of my favorites: Trina Turk. Some of my other favorite places to visit here include Goop for fun items, Royal Blue Grocery for delicious food products, Village Theatre for movies, and Bird Bakery for the cutest baked goods. Shopping includes Valentino, Alice + Olivia, and Lela Rose. If you're looking for some good dining options check out Honor Bar, Bistro 31, and Cafe Pacific.

West Village
West Village can be a full day's itinerary of its own. First start out with brunch at Public School 214. Then take the free historic trolley to the Dallas Museum of Art. Although the trolley goes past West Village it's fun to see Dallas and make a stop at the art museum for art around the world. Afterwards hop back on the trolley and head over to Spa Habitat for a farm to spa experience. Indulge in a sweet treat at Bisous Bisous Patisserie. Look around some of the shops and cute boutiques (make sure to stop by ones of my favorites: Y & I Boutique) and grab some flowers at the pop-up flower truck!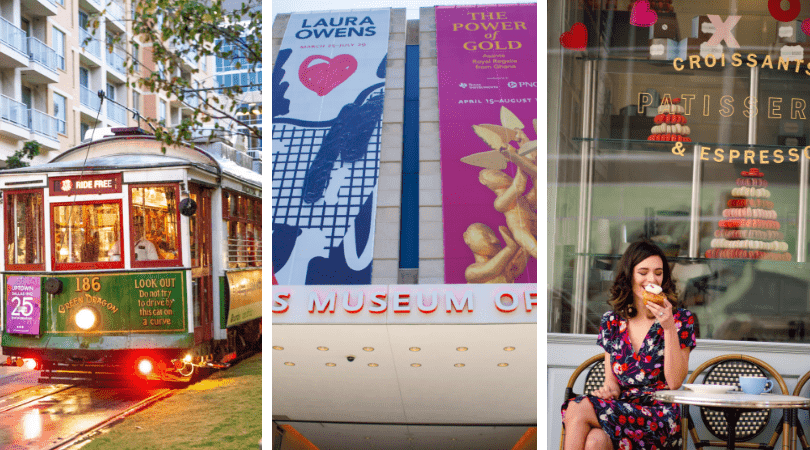 Deep Ellum
Deep Ellum is one of the funkiest neighborhoods in Dallas known for is murals, live music, and night scene. Bring your camera and take fun pictures in front of any of the number of murals, go bar hopping and discover lots of talent, and eat some great food. Whenever I'm in Deep Ellum some of my favorite spots to eat include Hungarian food at Armoury DE, BBQ at Pecan Lodge, and boozy popsicles at Picole Pops (try the Bourbon Vanilla). You really can't go wrong with any music venue, but Deep Ellum also has a speakeasy/candy shop called Truth & Alibi for something unique.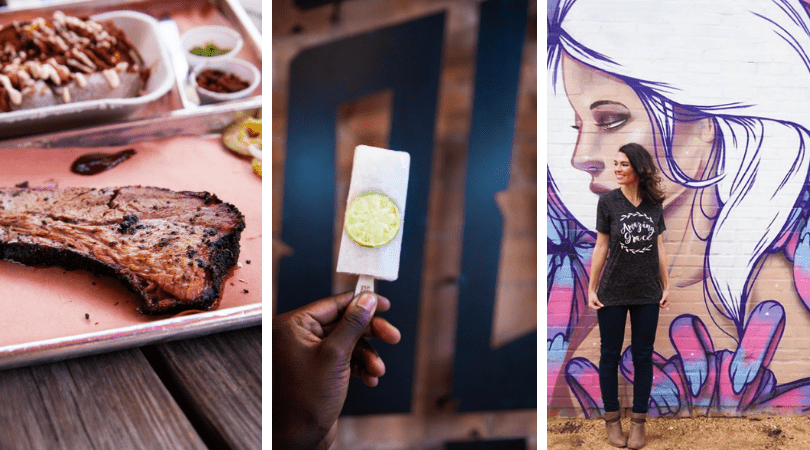 Things to Do in Dallas Texas – Events
Dallas is constantly hosting the best events! When coming for a weekend, there is guaranteed to be at least 3+ events going on at the same time! You could come to Dallas every weekend just for a fun event! My tip to finding events is to go to Facebook and see what's going on that weekend. Some of my favorite regularly occurring events include those held by Dallas Fitness Ambassadors. You can read about some of my favorite annual events here.
Things to Do in Dallas Texas – Reunion Tower
One of the things that I always tell people they have to splurge on is going to the Reunion Tower. Skip the observation deck and head to Five-Sixty for the best view of Dallas! Part of the Reunion Tower actually rotates so while you are eating and drinking you get a constantly changing view of the city and a stunning sunset. Five-Sixty is a Wolfgang Puck restaurant so the food is phenomenal. Make sure to order a cocktail with Religion Tequila, a new organic premium tequila with an interesting history. I'm a pretty big tequila fan and ever since this Tequila opened up, I've been hearing about it from bartenders all over Texas!

If you are on more of a budget you can head to the bar during happy hour to still experience it!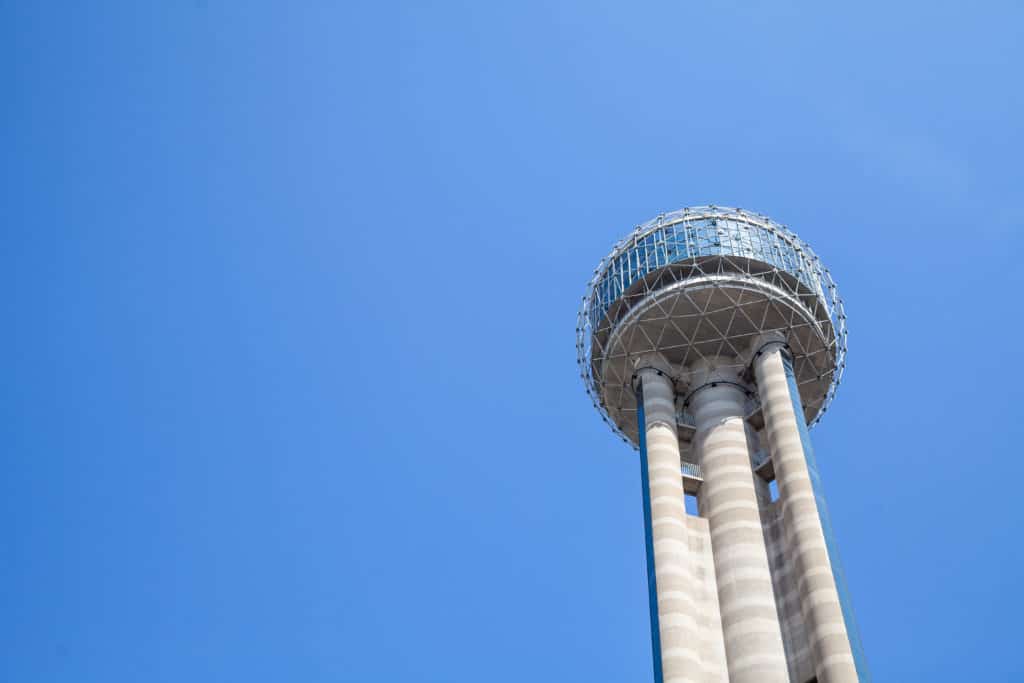 Things to Do in Dallas Texas – Where to Drink
Sometimes it feels like most things in Dallas involve drinking and that's probably true. I'm sharing some of my favorite spots below that go beyond just a good drink.
Bishop Cidercade
Looking for a mixture of craft brewery and arcade games? Bishop cidercade has 24 different ciders on tap plus 165 arcade games!
Checkered Past Winery
Checkered Past Winery is a hidden gem in Dallas (hidden because it can be hard to find your first time), but totally worth it! You're not getting snobby wine people here, but good knowledgeable people who love good wine and helping people find what they like. Checkered Past Winery has it's own vineyard and their wines are my favorite Texas wines to date (and I've had a lot of Texas wine)! Plus they regularly have fun events gong on such as Wine & Magic, open mics, and jazz nights.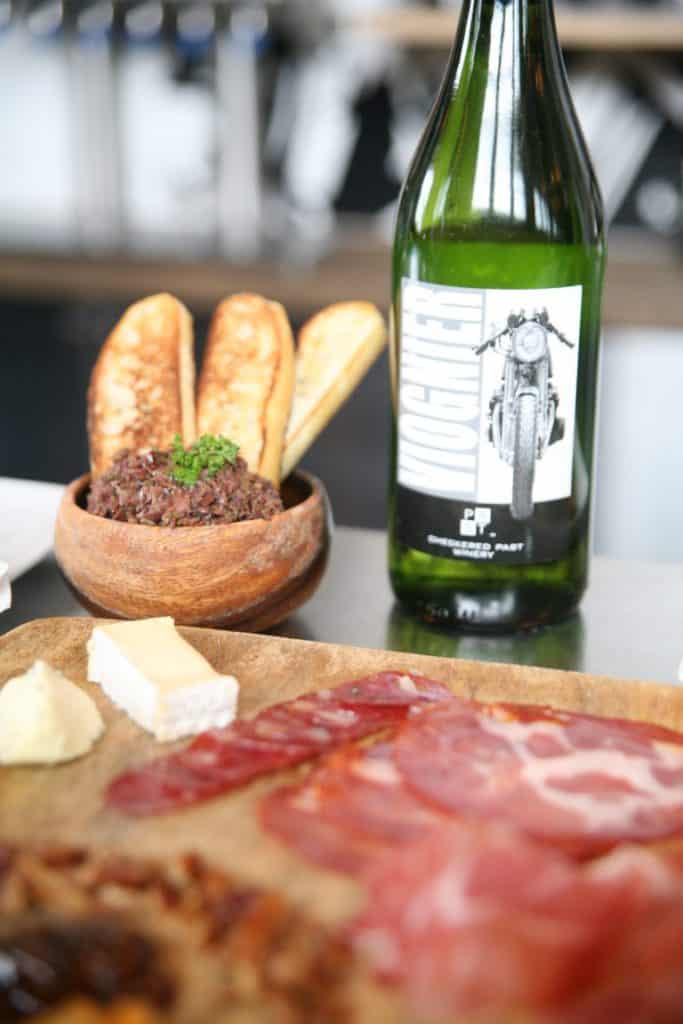 Things to Do in Dallas Texas – Get Glam!
Some of my favorite things to do in Dallas include taking advantage of all of the opportunities to get glam in Dallas. Dallas has some of the best and most fun places to get glam long term or for a night out. You can go here to read more about getting glam in Dallas.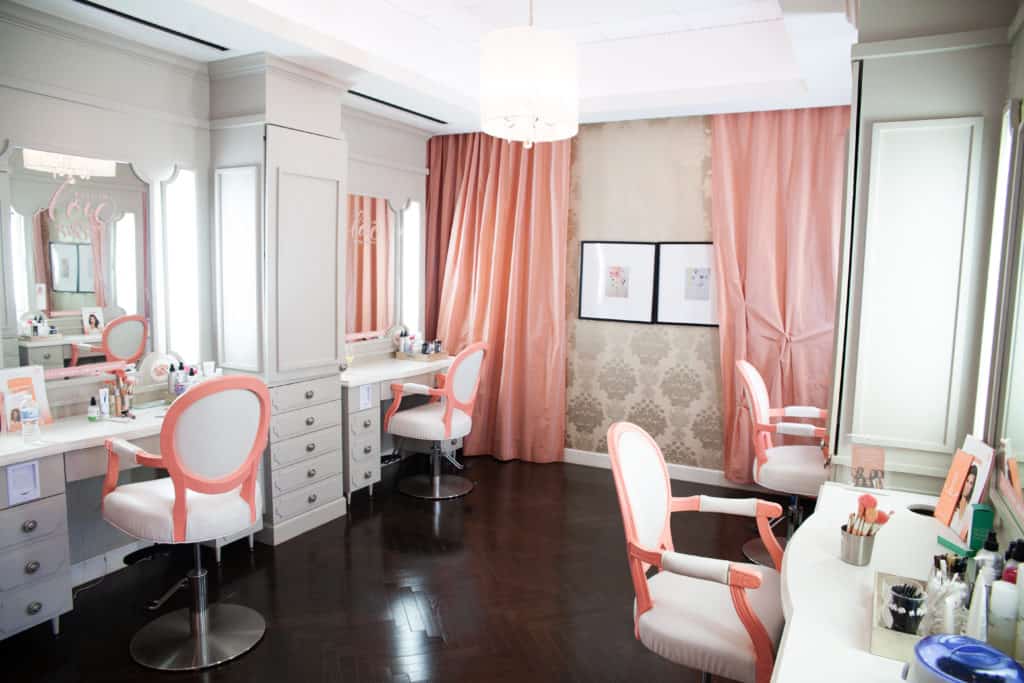 Things to Do in Dallas – Where to Stay
Having lived in Dallas for quite some time I've always looked at the Adolphus Hotel as a romantic haven in the bustle of Downtown Dallas. This renovated historic hotel is classy, colorful, and filled with intricate details. This 100-year-old hotel is located right in the heart of Dallas where walking into the lobby is like stepping back in time and into a German castle (that's what it was designed after). Just the experience of walking around the multiple rooms is like walking around an art gallery with all of the little attentions to detail. And don't get me started on all of the good food that's here! Read all about our stay at the Adolphus Hotel. You can book your stay here.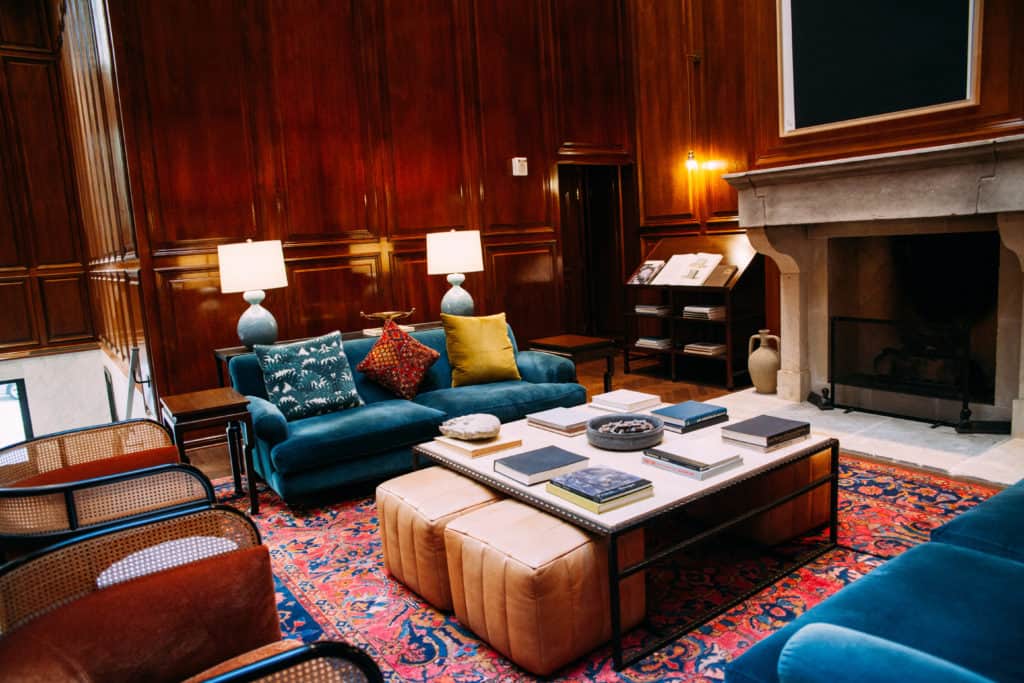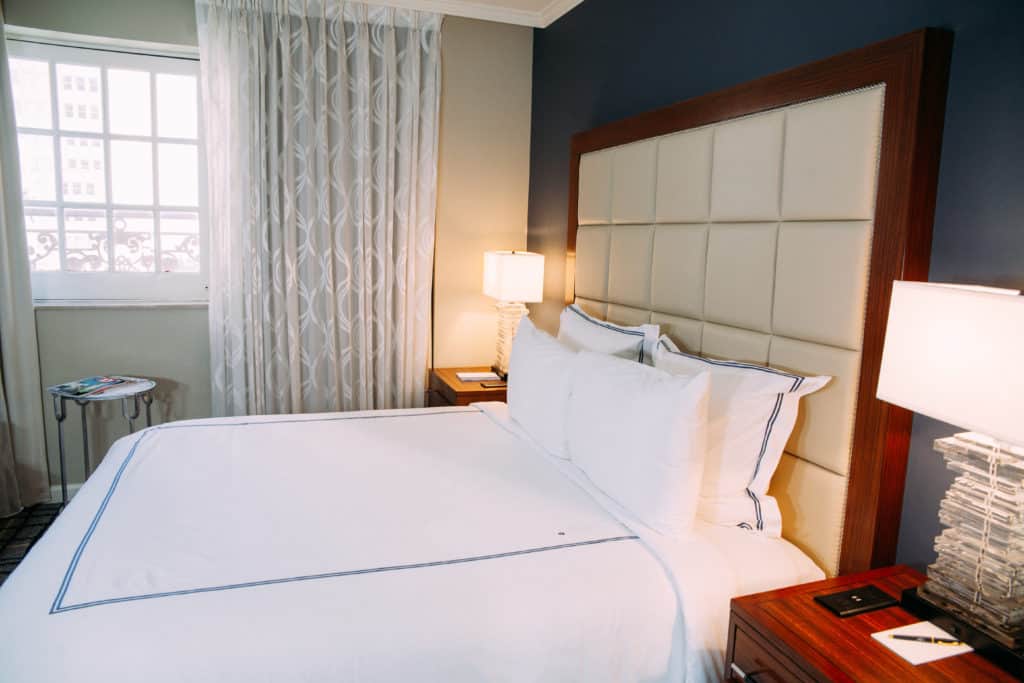 Other Places to Stay in Dallas
How to Get to Austin
For the cheapest flights I always use SkyScanner. You can find the cheapest airline and the cheapest days to travel.
Things to Do in Dallas – Final Thoughts
Being that Dallas is my own city, I had so much fun writing this guide! I also struggled quite a bit just because there are so many things to do in Dallas. My hope is that this guide ties some of the best things to do all together! And most of all don't forget to catch a local show! There's a lot of talent in Dallas.
When it came to writing my Dallas guide I was very specific to make sure that everything was in Dallas proper. Dallas Fort Worth consists of 15+ unique towns that each make their own perfect getaway and I wanted to make sure to catch each one separately. Spend a weekend exploring Dallas proper and then check out some of the other cities that make up DFW such as: