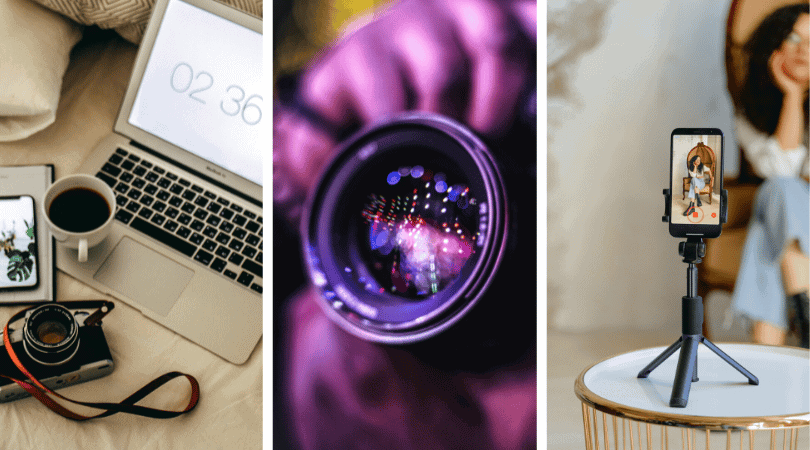 Sometimes all you need to make a bad photo good or a good photo great is a small item. These photography accessories have made a huge difference in photo quality and some are even under $10! So keep reading for the best photography equipment for bloggers on a budget.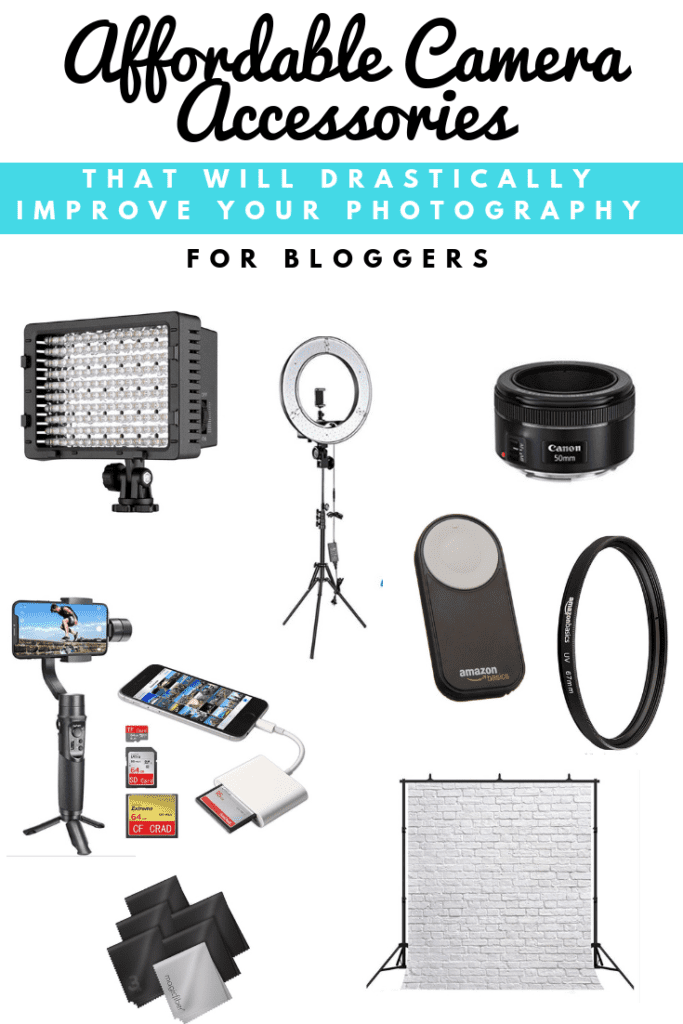 If you get nothing else, this LED light makes all the difference in photography. So much so that I even have two of these now! Whenever you're indoors or in a dark setting this will help brighten up the photo. I use it when shooting food since restaurants are always so dark. I also use it for when I have a shot with a lot of light behind me. For instance if you want to take that window shot, but all you're getting is a silhouette, you can use this so that you are in view as well. I cannot say enough good things about this!
When it comes to photography, I have to say you can never get enough light! This ring light is portable and small meaning I can take it to hotels to get extra light, but it's also perfect for your makeup shots and selfies!
I get asked all the time about what camera to get or which lens. The good news is that you don't have to spend a lot of money! While a camera makes a difference, the cheapest thing you can do is change out your basic lens (AKA kit lens) for this 50mm lens. This will allow you to get that blurred background effect a lot of bloggers like. When I worked under a professional wedding photographer, this is the lens she recommended for me and I used it for years.
I don't know why it took me so long to get a remote clicker, but I'm so happy I did! It's great when I have no one else to take my shot, but it's also allowed my husband and I to be in more pictures together! Plus it's under $10 so it's not a splurge at all.
 

          View this post on Instagram                      

 
Not only does this UV filter help with harsh outdoor UV lights, but it also helps keep your lens from being damaged or get dust in it. Considering it's less than $10, it basically pays for itself by protecting your camera.
If you want to start getting into vlogging or video, but don't have the budget to get a new camera, this gimbal is an affordable way to use your phone. It helps to stabilize the video so it's not shaking everywhere.
Another thing that I've found helpful is a phone card reader. Sadly my camera does not have wifi capabilities but sometimes I want to be able to upload something to my phone immediately. This is a great alternative. Make sure you get one that reads your specific card.
Lens cleaners sound like an obvious, but when I first started my photos were always foggy and not clear. Even now, people will hand me their camera, and the first thing I notice is their lens isn't clean. You're missing out on so much quality by not cleaning your lens. Always have a lens cleaner handy.
Some people have the perfect Instagram house for beautiful photos, try on sessions, and photos. My place has brown walls (too busy traveling). However a beautiful backdrop is perfect for great Youtube videos (I can't wait to do some hair tutorials and fun interviews with this) and more.
SIGN UP FOR A FREE GUIDE TO INCREASE YOUR SOCIAL MEDIA ENGAGEMENT!