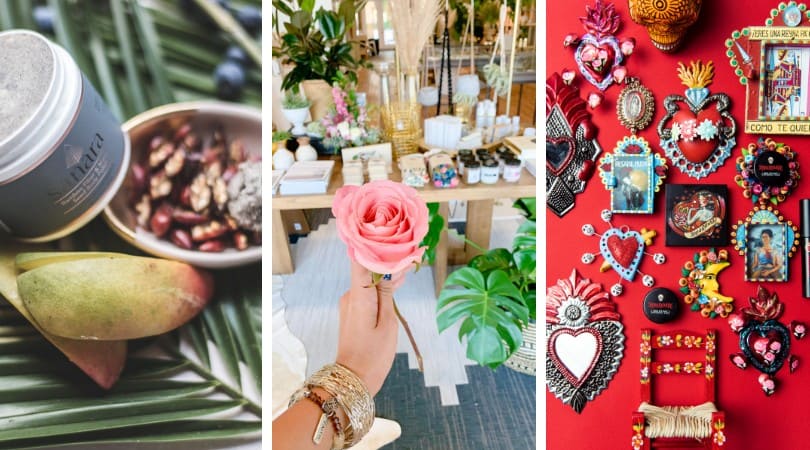 There are specific holidays throughout the year where businesses are featured, but we wanted to celebrate Texas Latinx-owned businesses all year long! No matter the occasion, they create amazing items for us to enjoy and buy as gifts in order to support the community! Enjoy this categorized and alphabetized list of Texas Latinx-owned businesses that sell everything from clothing, accessories, and jewelry to beauty products, pet treats, candles, and art! You may also support more Texas Latinx-owned businesses by shopping our Texas Latina collection.
Are you a Texas, Latinx-owned business? Do you have a brand or business that you love, or one you work closely with that we should feature? Send us an email with your suggestion!
Clothing & Accessories
Choose from gorgeous slip dresses in colors like Rapturous Red and Platinum Bullet, silky robes, and even kids PJ sets for the cutest pictures of your night-time routine. Co-founders Rosaura and Paige built their business with the hope of reminding women that they are astonishing, desirable, overflowing, rapturous, and nonpareil. You'll not only feel comfortable, but beautiful in your own skin, as you should!
Made by artisans in Mexico, Amor A Mexico Boutique sells hand-embroidered Oaxaca tops, dresses, a wide variety of accessories, graduation stoles, Huaraches and even little girls' clothes! With all sorts of styles and fits, you're bound to fall in love with something you won't be able to live without.
By Style Feen sells hair accessories made of 100% silk, the perfect little gift for the curly-haired individual in your life.
Buy beautifully embroidered, fair-trade clothing from Folklore & Tradition Boutique. Choose from accessories, tops, skirts, dresses, and bags. You can even order a custom Mermaid Gala dress!
Folklórico dresses are flowy and exceptionally embroidered. Folklóricos y más is a Latinx-owned business in Texas that brings the detail of Folklórico into your everyday, selling handmade dresses of all types, plus jumpsuits, shirts, and children's clothes. They also sell traditional Huaraches, both for women and children! You'll love the variety of embroidered flowers, including sunflowers, and all the bright colors.
Sometimes casual wear isn't always the best quality. Gen. creates simple but quality daily-wear items with 10% of every purchase going to SOS International, which aids at-risk youth around the world. Ethically sourced and carefully curated, casual can still look fashionable with Gen.
Get all your Latinx pride apparel from Jen Zeano Designs: Poderosa sweatshirts, Latina Power swimsuits, cabrona tees, y mas!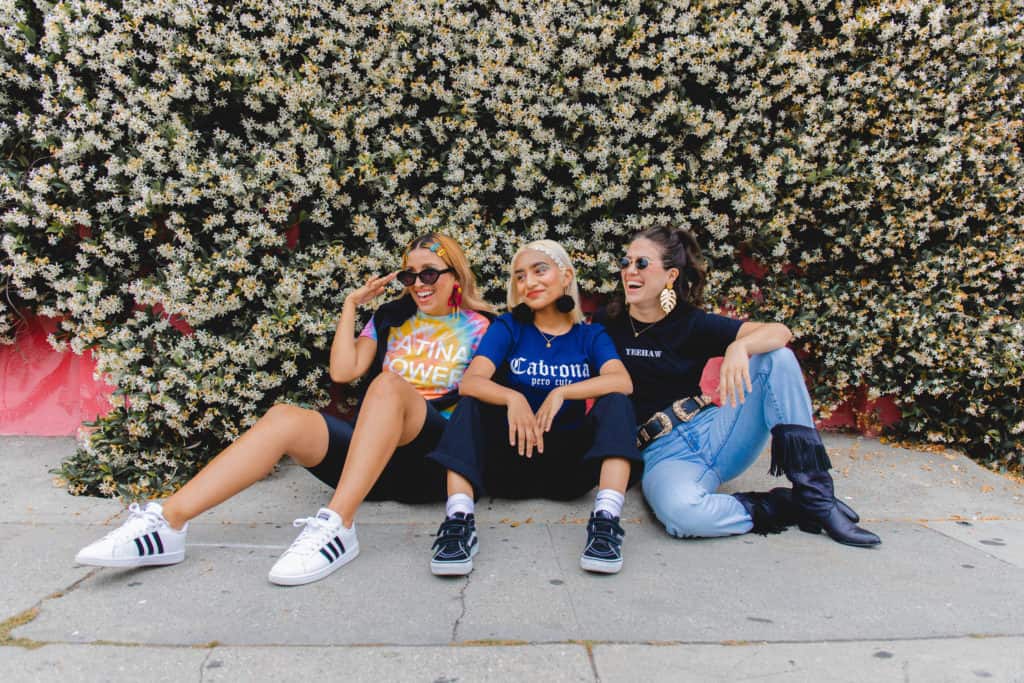 This Latinx-owned business wants to contribute to self-confidence in women of all shapes and sizes. Their high-quality lingerie is colorful with intricate details while still being affordable!
Get the convenience of online boutique-style clothing without forfeiting quality and style. Lavish Amore strives to inspire women by helping them feel confident and empowered. Choose from attire for both casual and special occasions. Fall in love with Lavish Amore? They sell gift cards too that you can add to your birthday or Christmas list!
Grab the building blocks of your new wardrobe from MAD Boutique; everything from halter tops and jeans to dresses of all lengths, jewelry, and heels. Founder Michaelle is also the host of the podcast, "The Mad Girls Club," which she uses to support women from all walks of life by helping them with their problems. To submit for the chance to be featured, visit her website.
Jewelry
Aloha's is your one stop shop for stylish jewelry and accessories, including curated sets of necklaces, bracelets, earrings, and rings; swimsuits in a variety of vibrant colors, as well as traditional Miyuki beadwork. You can even customize your jewelry according to your preferences and desires!
Always, Juliet creates sophisticated and romantic jewelry made from 14K gold to give long lasting love to each piece. From Aztec statement pieces to star-filled pendants, each piece is nothing short of stunning!
Pick out something dainty or a statement piece from Birdiebmaed's collection of handmade, polymer clay earrings.
Dallas MM Jewelers' founders, Sachina (the #1 female jeweler in Dallas) and Miguel, have over 15 years of experience in the jewelry industry and sell beautiful watches, necklaces, bracelets and earrings in gold or sterling silver. Need a custom piece? Just send them an email!
Buy a pair of studs or dangly polymer clay earrings from Designz by Marilyn, from abstract shapes to little hearts or, my favorite, her pineapple mini arch earrings. With Designz by Marilyn, you'll find the perfect accessory to spice up an outfit or to wear every day. Items are also available for wholesale.
Dallas-based business Hey Amiga! creates handmade polymer clay earrings with a variety of added touches made out of metal, beads, and even resin! You'll find all sorts of options for final touches to any outfit, including neutral tones and neon. Hey Amiga! updates her Instagram with her upcoming markets and pop-ups, but she also takes orders via Instagram. She offers shipping ($6 up-charge), drop-offs ($2 per mile), and meet-ups, as well as a variety of payment options. All these details can also be found on her Instagram page.
If you're looking for bold jewelry at affordable prices, Lani Accesorios is your one-stop shop! They constantly have new pieces coming in and everything is so fun!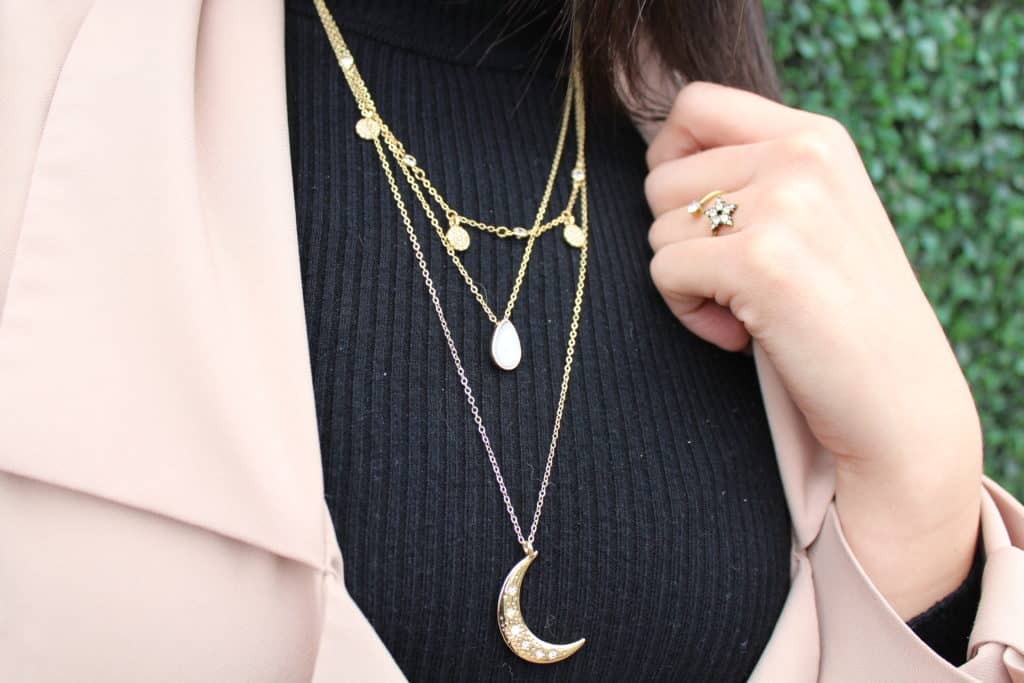 Le Chic Miami has a huge variety of hand-painted, wooden earrings that are meant to make a statement. Some of my favorites are the 70s style earrings, the amethyst crystals, the anatomical hearts, the lilac cows, Pacman, and the Frida Kahlo earrings! Scroll their website to see the wide selection of earrings this Latinx-owned business has available!
Like Clay, Co's founder Lili started out making earrings while she lived overseas. Today, she molds, hand-cuts, bakes, drills, sands, and assembles her clay earrings by hand right here in Texas. Selling everything from colorful to neutral pairs, Like Clay, Co has options for as inexpensive as ten dollars, as well as Surprise Boxes that come with multiple pairs of earrings. At least one of these pairs is not sold online, so it'll be especially unique! A percentage of the profits also goes overseas to empower young women and girls.
"Co" in the company name stands for "Courage-Connect-Community," representative of Lili's desire to encourage women to talk and build friendships. So, when you see someone with a piece on that you love, tell them! You might earn a friend out of it, or at the very least, make their day.
Miner Deng combines her Chinese and Latin roots with handmade jewelry using different metals, healing crystals, natural stones, and freshwater pearls to create one-of-a-kind bracelets, earrings, and necklaces!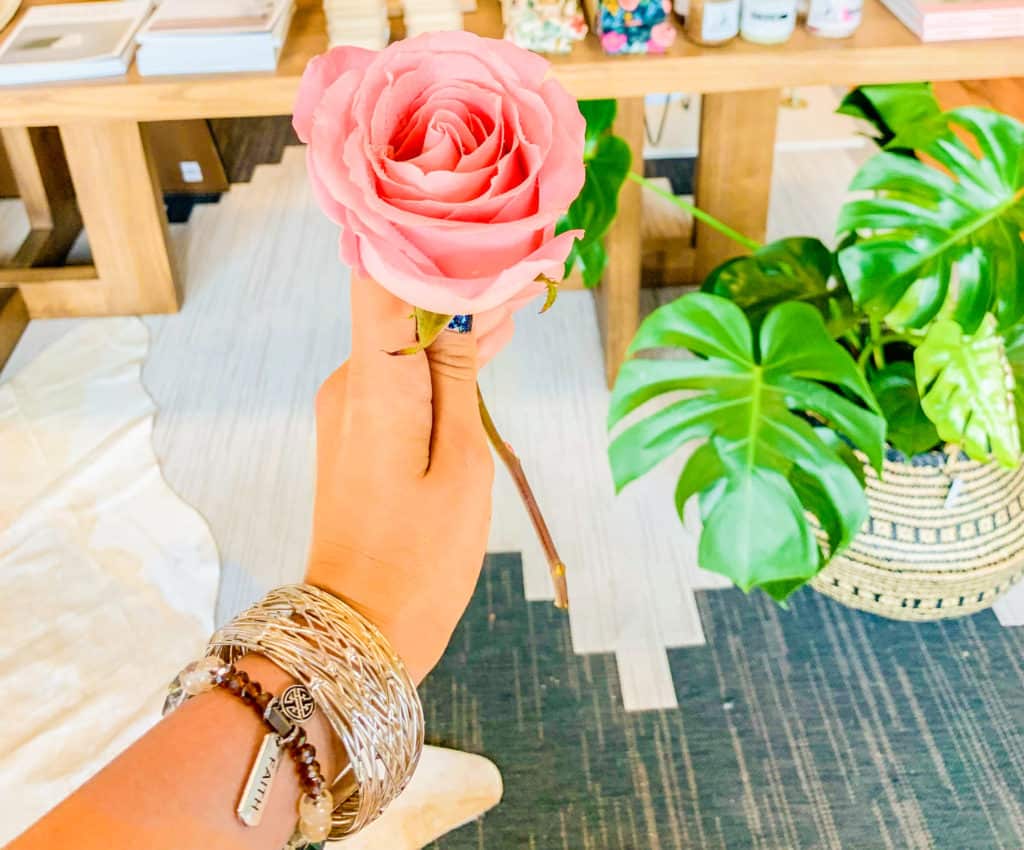 Founded by teacher, mom, and daughter of Mexican immigrants Jianely Maranto, she started making clay earrings after her daughter was born. Fresa is a word used for someone who is preppy and friendly, who loves dressing up, and enjoys coffee dates with friends to spill the chisme, or gossip. Jianely's inspiration comes from her background as a teacher and the love for her Mexican background. Her creations are bright, fun, and would make great gifts for anyone! I love their concha-themed items, including their newly released phone grips!
A Little Bit of Everything
Arte y Tradicion Yessy is a local business in Dallas that offers an array of Mexican inspired candles. Not only are they hand-poured with 100% natural soy wax, they use vessels sourced from indigenous communities in Queretaro and Michoacan. You'll also find additional items such as handcrafted flower vases, glass cups, and home decor.
Autumn Moon sells everything from home goods and stationery to clothing and accessories. You can even buy items wholesale!
Looking for a statement piece to spice up the interior of your car? Bizzz Designs creates custom car accessories and keychains, along with tumblers and organic, soy candles. Add a splash of color to your life with something fun from Bizzz Designs.
Founded by two sisters who immigrated from Mexico with their mother in 1996, Cadena Collective sells products made by fellow female businessowners. Cadena, the Spanish word for chain, reflects their desire to unite and empower women through innovation rather than through what society dictates their worth to be. The inspiration their mother was for them is a large part of what inspires them today. You'll find things like embroidered Mexican clothing, self-care items, phones cases, handbags, pet accessories, and jewelry!
CHIA Colombian Handcrafted is devoted to fair-trade practices in their partnerships with Colombian artisans. Their fashion accessories, art, sandals, and hammocks are handmade by native Columbian women who often live in rural communities. Did you know that mochilas, which CHIA also sells, are traditionally worn by both men and women in Colombia?
Jade & Yissel Boutique has a beautiful mixture of handmade jewelry and apparel. One of their most stunning items is the embroidered corset, perfect for special occasions and bold statement outfits!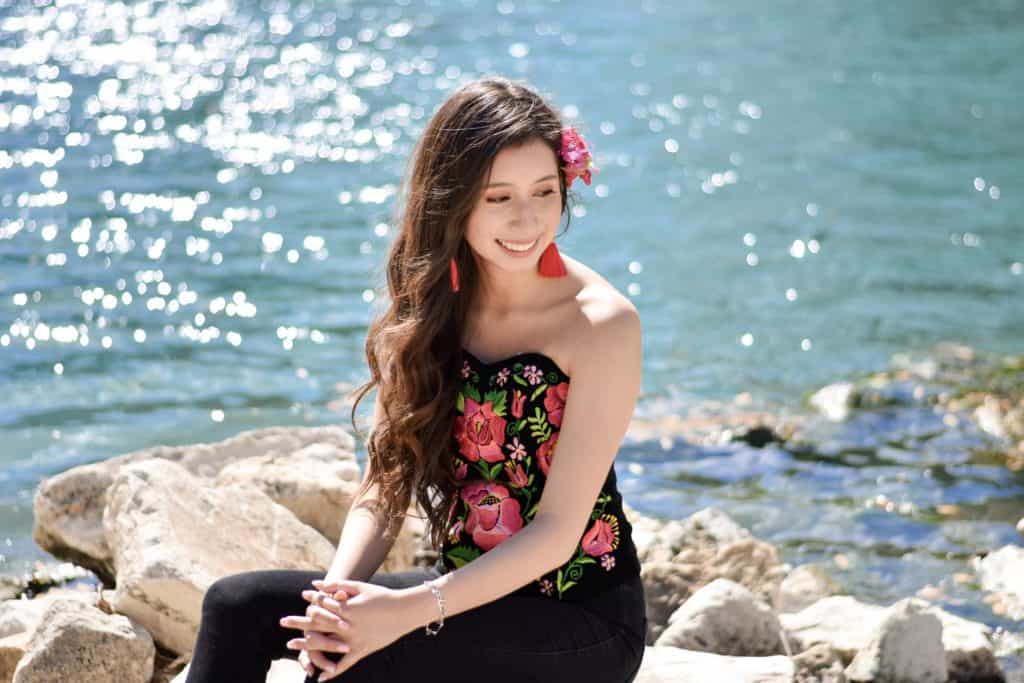 This Latina, queer-owned lifestyle brand from Brownsville, Texas focuses on creating products that connect fellow members of their community to their roots while also supporting one another. You'll discover colorful and unique collections of apparel, accessories and more that celebrate Pride and Latinx heritage.
La Casita de Artesanias' handbags, art, jewelry, sombreros and home goods are hand-crafted by female artisans of El Salvador, simultaneously supporting low-income families. Additionally, their materials are eco-friendly, and created with the most beautiful colors and shapes.
Fill your world with life and color when you buy traditional, handmade embroidered products from Nativa. Ethically sourced from Mexican artisans, Nativa is a member of the Fair-Trade Federation, selling everything from home decor and accessories to men's, women's and children's clothing.
Pink Shell sells phone charms, scrunchies, matte hairclips, and earrings of all shapes and sizes. Check out their sales section for kimonos and earrings under ten dollars! Follow their Instagram to be the first to hear of their new releases.
Browse vintage and retro-style apparel, jewelry, accessories, and soy candles in bright pink and pastel colors from RAQ91, a Latinx-owned business based out of Grand Prairie, Texas.
Bring home a piece of what Mexico has to offer when you buy one of their colorful and unique, handmade clothes, accessories, decor and cositas. Be sure to check out their website for their series of art workshops, painting and sewing classes.
Sin Miedo Market is a Latina and woman-owned small business that showcases beautifully curated, handmade crafts made in collaboration with various artisan communities in Mexico. Their exquisite pieces are truly one of a kind!
Shop for cute t-shirts, sweatshirts, earrings, headbands, and the most fashionable heart-shaped sunglasses at Wild Bella Boutique. You can pre-order their new designs on their website, like their Selena t-shirts, among other unique designs.
Yhoaki Artisanal is a Latina-owned business dedicated to showcasing handcrafted items from various regions of Mexico. Founded by Mayra Becerril, who had a desire to break free from the monotony of her daily routine, the business collaborates with local Mexican artisans to promote their handmade products. Choose from items like their Campeche Mexican Doll, Cordovan Hats, Virgin of Guadalupe necklaces, and handmade Oaxaca purses.
Experience innovative fashion from cultures around the world! Yuyu Cultural Shop offers a unique and exceptional shopping experience that lets you explore and celebrate your culture with style. Feel your authentic best with their curated jewelry pieces, traditionally handcrafted bags and clothing that will help you connect to your heritage.
Miscellaneous
What is life without flowers? A simple pleasure that Boho Pampas has reimagined in the most magical way, you can order a colorful arrangement of pampas grass and add the perfect touch to your next Bohemian-style event. Keep an eye out for their website, coming soon!
These vegan, minimally processed chocolates from CocoAndre Chocolatier will change your life. Created with European techniques and Mexican flavors, you can order custom chocolates or seasonal truffles. They also offer horchata and coffee! Browse their online menu to find your next obsession.
This Dallas-based, Latinx-owned business sells award winning, and sustainably made mezcal. It's hand-crafted on family farm in Oaxaca, Mexico for three generations. 10% of De Nopales Native Imports' profits support artists of Monterrey, Nuevo León and they even decorate their bottles with their works of art!
Taste Texas in each bite with La Casita Hot Sauce. This farm-to-table award-winning recipe is an all-natural and authentic homemade tomatillo salsa. Enhance your meals with this fresh, savory and much healthier option.
Order custom gifts and merchandise from Luxo Design Workshop. Some examples are lapel pins, stickers, signage for businesses, stamps, and straw charms. Check out their Instagram to see what they've created for past customers! Items are also available for wholesale.
Pita's Planters is Dallas' first plant shop on wheels. Brighten up your space with their beautifully handmade planters.
Indulge your sweet tooth with RU Chocolate, the brainchild of Rocio Urbina. As a passionate chocolatier, Rocio brings her Latin roots and a world of flavors to life with her handcrafted bon bons. With options like Raspberry Almond, Sea Salt Caramel, Strawberry Cheesecake, Mango Chamoy, and ChocoFlan, they are nothing short of extraordinary! You can also create your own, one-of-a-kind chocolate creations tailored to your specific tastes, whether it's a theme, your company logo, or an event color scheme!
So Crafty Studio is your spot for wedding guest invitations, calligraphy envelopes, place cards, and more. If you're looking for a Texas Latinx-owned business for your wedding, check out her lovely shop.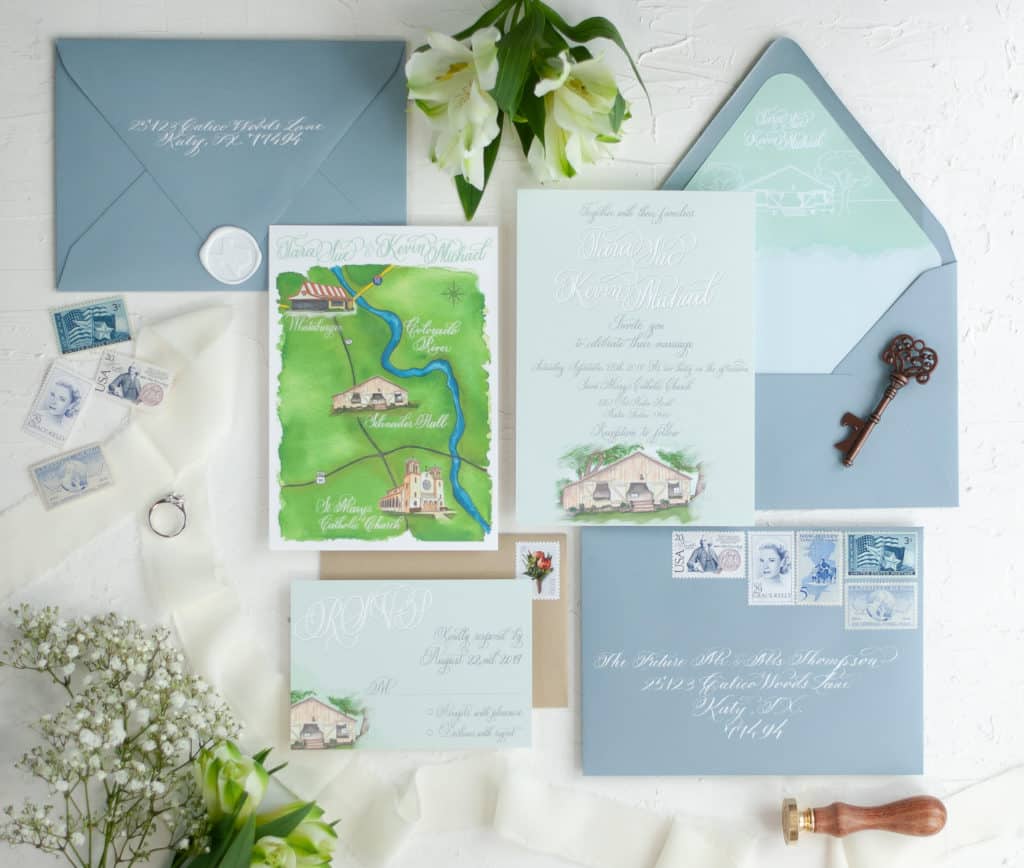 Every item in Yhoaki's inventory is hand-crafted by Mexican artisans and managed by a local Texas mother who wants nothing more than to bring items from her home-country of Mexico to her customers. Not to mention, the variety is nothing like you've seen before! Choose from keychains, embroidered stuffed animals, liquor sets or talaveras, candles, dolls, bags, coin purses, and even mugs!
Candles
These vegan, 100% soy candles are hand-poured and decorated by Luz Y Tierra. Even after you've burned through it all, you're left with a reusable and adorable vessel that was handmade in Mexico! Use it for a variety of things for an eco-friendly addition to any room.
Clean living can now extend into your love for candles. Sencillo & Co. create natural soy and dye free candles hand-poured in small batches. They offer scents like citrus, Japanese cherry blossom, and Mahogany Teakwood.
Wicks & Wonder Candle Co. candles are made with 100% US-grown soy that are eco-conscious and made with care in small batches. They come in everything from jars and tins to cool molds, prism melts, and car diffusers.
Beauty Products
Travel enthusiast and entrepreneur, Dani Rios sells affordable DIY brow lamination kits and replacements, as well as pre-set bundles for your social media. Keep an eye out for her newest venture, Trozo, selling Mexican handbags made entirely out of eco-friendly agave fibers.
Make-up enthusiasts will love to channel their inner reina with the bold colors of Reina Rebelde. With beautiful blue eyeliners, the perfect nude lips, and tutorials to achieve the perfect look, Reina Rebelde is your go-to for all your makeup needs!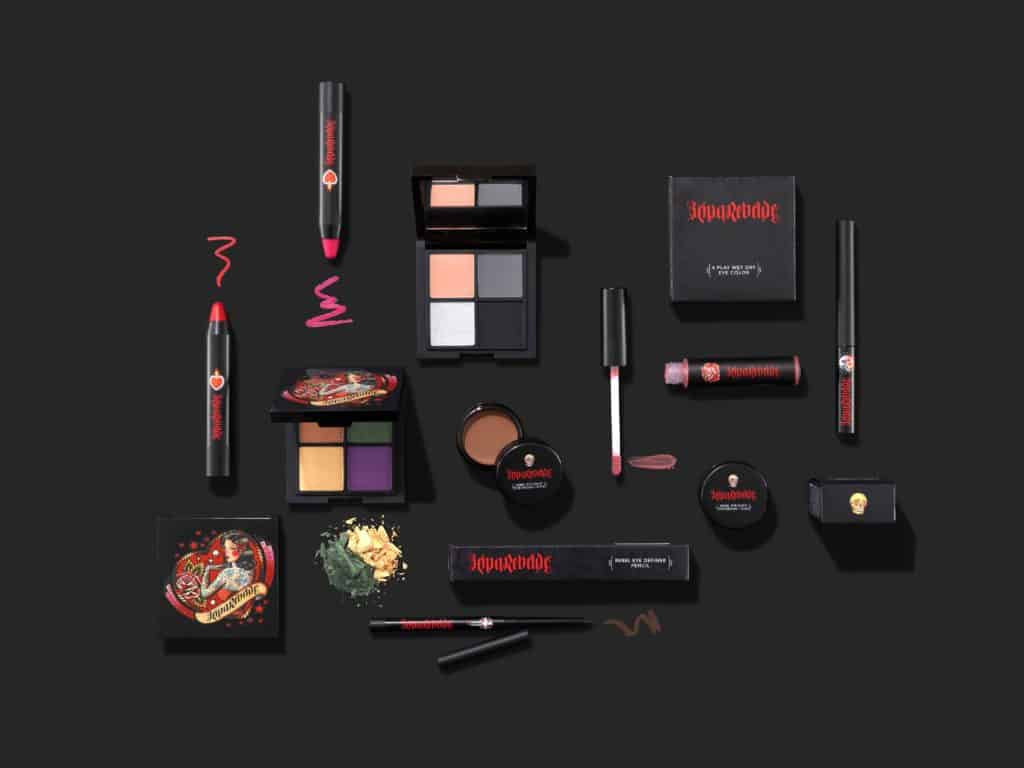 Rebekah founded Sanara Skincare after looking for products that she could use while dealing with psoriasis. Using Latin American ingredients such as Cupuaçu which is 2 times more hydrating than shea butter, her expert-driven list of ingredients create a luxurious spa experience; from her Yerba Mate bath soak, to her Cupuaçu seed body butter, Chilean Rosehip Seed Body oil, and more!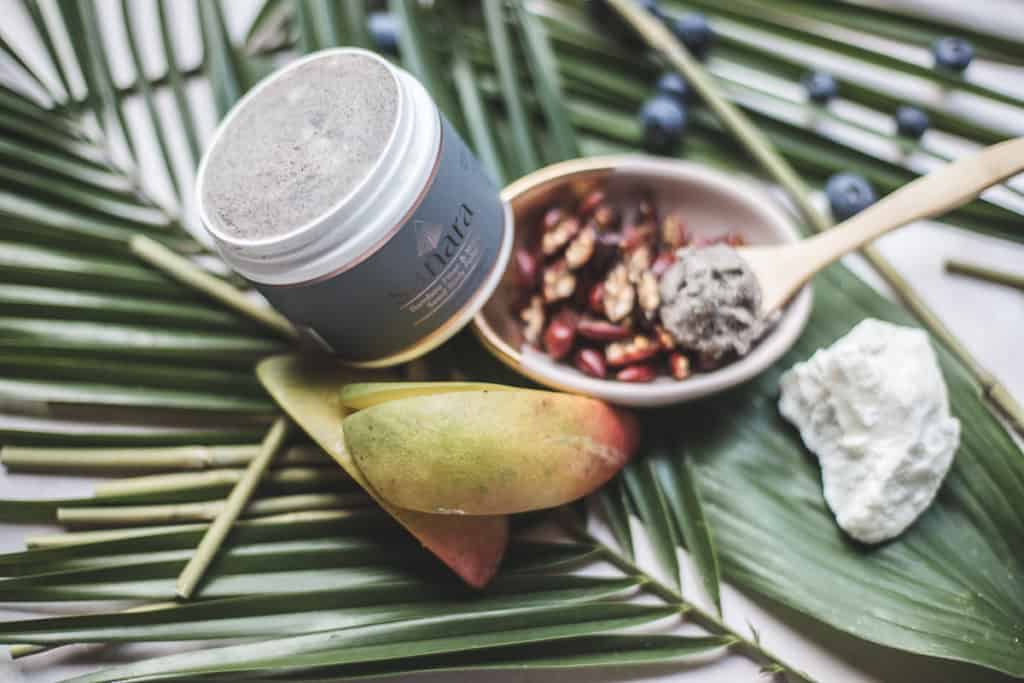 Yoali Beauty products are developed and sold by local Texas aesthetician, Esti. Made with clean ingredients inspired by traditional Latinx beauty practices, she sells sunscreens, skin care items, bath products, and home fragrances. Follow her personal Instagram for beauty tips!
Pet Treats
Let's face it, your puppy deserves the best. Pawlicious Cookies makes fresh, homemade dog treats that are completely free of preservatives. This Latinx-owned company prioritizes informing customers what ingredients are in their products. They'll even ship them to you!
Art
If you believe you can never have too many pictures of your fur baby, you'd love to have a tasteful picture of them at your desk, or you're looking for a gift for someone who is pet obsessed, Artzy Studio is perfect for you! They provide high-quality, custom pet art that will illustrate your beloved pets beautifully so you can have a piece of them in any space!
Make your loved ones happy with personalized and handmade home decor and gifts from Crafted Farmhouse. Make sure to check out their Spanglish wood signs collection for your Casita's impressive interior and exterior. You'll love their amazing craftsmanship and unique designs which make their pieces a masterpiece!
Whether you're looking for a custom painting of a favorite place, a special moment like your wedding/engagement, or a print to hang in your home, Prayer Craft Studio creates beautiful watercolor paintings and prints. She also hosts classes in Dallas in English & Español!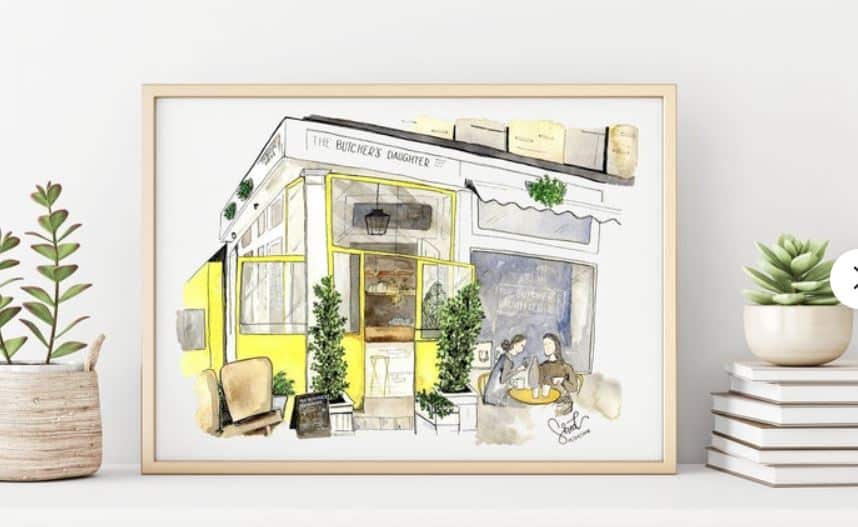 Athletic Wear
Solé Athletica offers swimsuits and athletic wear that are cute enough to wear outside of the gym! Their newest collection, Color Pop, will be available on their website soon, so keep a look out and add a splash of color to your closet that'll motivate you to get out there and shine!
Are you a Texas, Latinx-owned business? Do you have a brand or business that you love, or one you work closely with that we should feature? Send us an email with your suggestion!