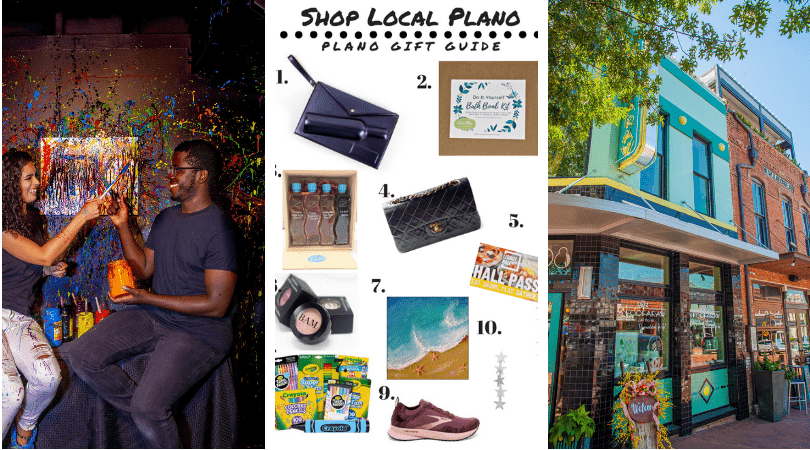 Looking to support local in Plano while also shopping for gifts for family and friends? Plano is full of small shops, boutiques, and businesses you can support and still get a great gift. Plano has gifts for foodies, fashionistas, athletes, crafters, and everything in between. Check our list of incredible local Plano businesses and happy shopping!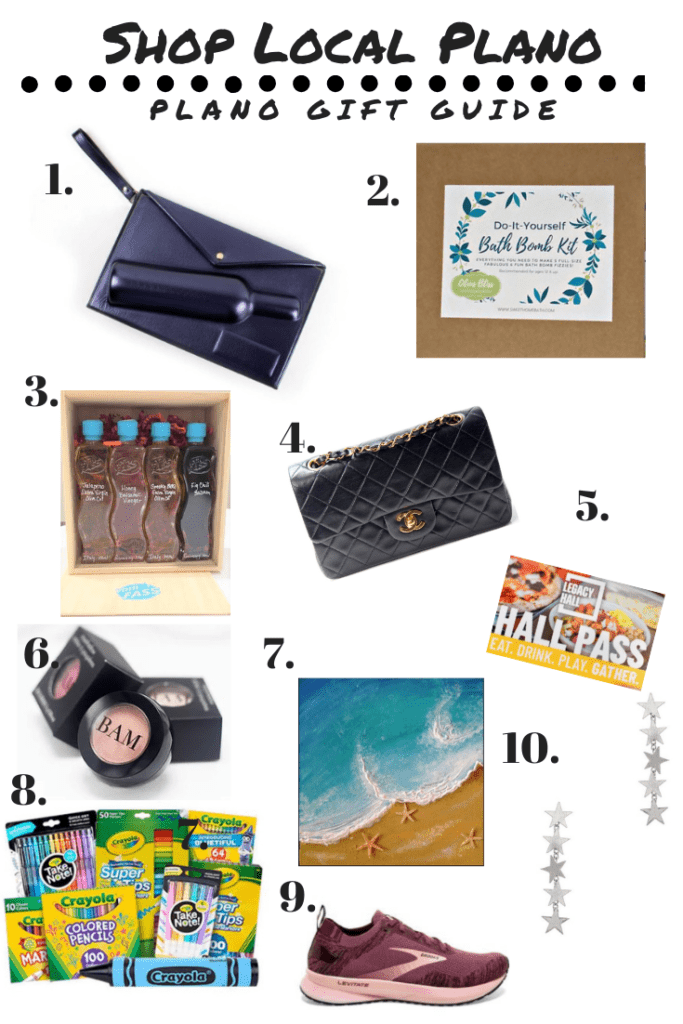 1. Y & I Boutique – This Plano boutique is easily a one-stop shop for the whole family. Grab jewelry and accessories like this fun wine clutch (they even have a champagne and seltzer one too), Texas based gifts, and unique decanters.
2. Sweet Home Bath & Kitchen – Get all sorts of great gifts for the home. Grab some bath bombs, candles, or homemade soaps. You can even take-home DIY kits like their DIY bath bomb kit.
3. VomFass – Perfect for the foodie in your life, VomFass is home to different olive oils and vinegars as well as a large selection of liqueurs, scotch, and whiskey. What's cool about this spot is that you can also try before you buy to find the perfect item. Or grab a gift card so they can enjoy going in and tasting all the different items. They also have seasonings, pastas, and other cooking items.
4. Keeks Handbags – Get those designer handbags they've been dreaming about for a steal! Keeks Handbags sells all different types of gently used preowned bags from Chanel to Kate Spade.
5. Legacy Food Hall – Another fun foodie gift idea is a Hall Pass from Legacy Food Hall. With over 15 different food stands, your gift recipient can try a little bit of everything. Experiential gift ideas are always fun as a reason to get out of the house!
6. BAM Beauty – Stock up on local makeup goodies such as bold lipsticks, contour kits, and eyeshadows. Or you can give them the gift of blowouts, makeup services, and hair extensions.
7. Pipe & Palette – Holiday gifts are fun especially if you can use it right after you open it! Pipe & Palette has different DIY art kits for an evening of fun. On top of that, they have goods from other vendors and artists, as well as fun Texas themed items.
8. Crayola – Crayola has its own fun experience right in Plano! They have different interactive activities as well as a full gift shop full of fun Crayola items that go beyond just your marker and crayon sets. They even have gifts for adults.
9. Dallas Running Company – If you have an athlete that you're trying to get a gift for, the Dallas Running Company (in Plano) might be the perfect place. When it comes to running, having the right shoe can make all the difference. The Dallas Running Company uses technology to measure your feet, arches, the way you apply pressure when running, and other details about your feet to help you find the perfect pair that you need.
10. Scout & Molly – Scout & Molly over at the Shops at Legacy is an easy local go-to for fun clothes, hats, and jewelry.
Have a favorite local Plano business to support and shop for when looking for a gift? Share it with us in the comments so we can support more local Plano businesses.