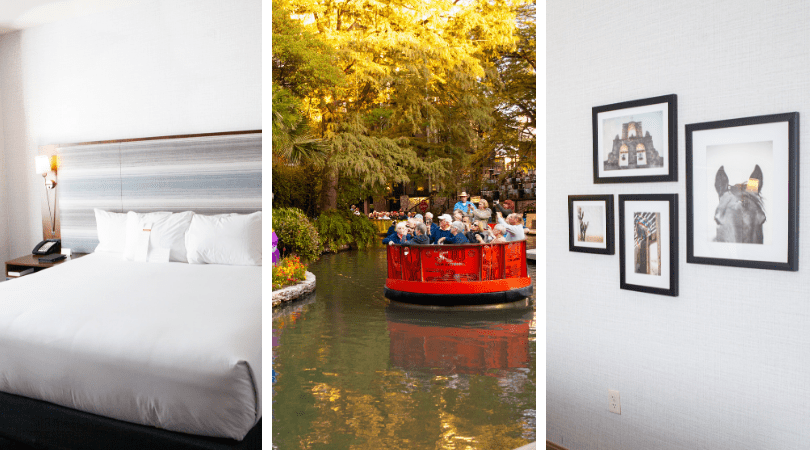 During our trip to San Antonio to celebrate Dia de los Muertos, we were looking for a place conveniently located to most of the activities. We ended up loving our stay at the Grand Hyatt San Antonio and loved our spacious room, San Antonio River Walk access, and thoughtful amenities.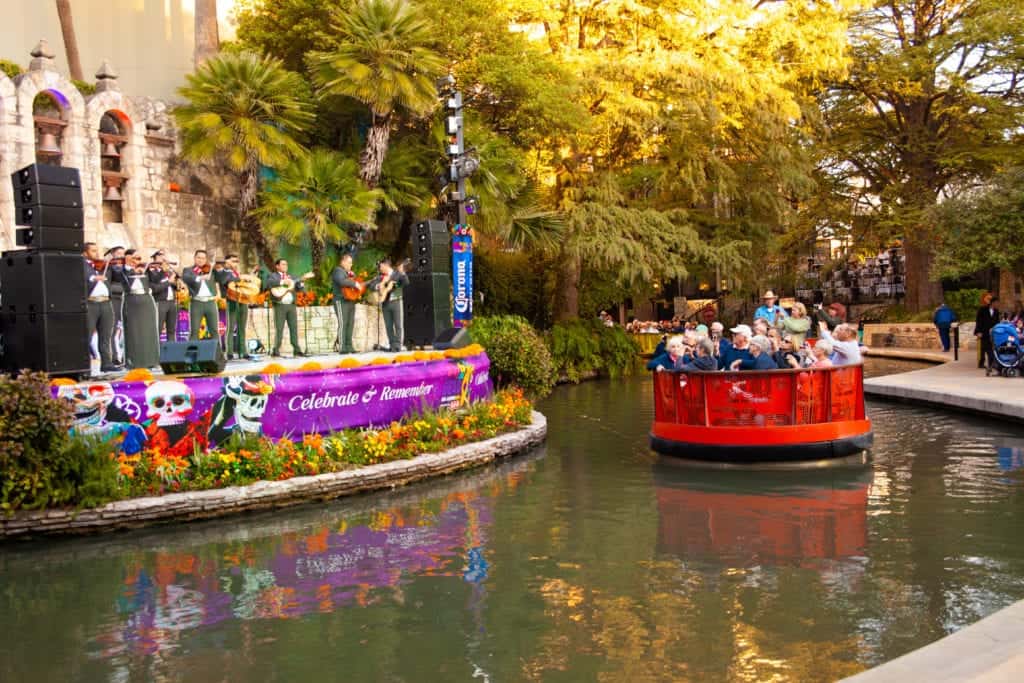 I love checking into the Hyatt knowing that I'm going to get a high quality staff who will take good care of us. And the Grand Hyatt has everything in one place for convenience: a small cafe for quick food & lattes; a beautiful restaurant, Ruth's Steakhouse, for nicer dinners; a shipping center for packages; and just about everything you need.
Plus there's always something fun going on. Even though we were staying at the Grand Hyatt San Antonio for the Dia de los Muertos festivities, there was the Alamo City Comic Con going on as well! It was fun to see Comic-themed cars out front and people dressed up.
We stayed on the 24th floor which meant we had a beautiful view of downtown San Antonio and the Tower of Americas. Brilliant colors filled the sky every evening.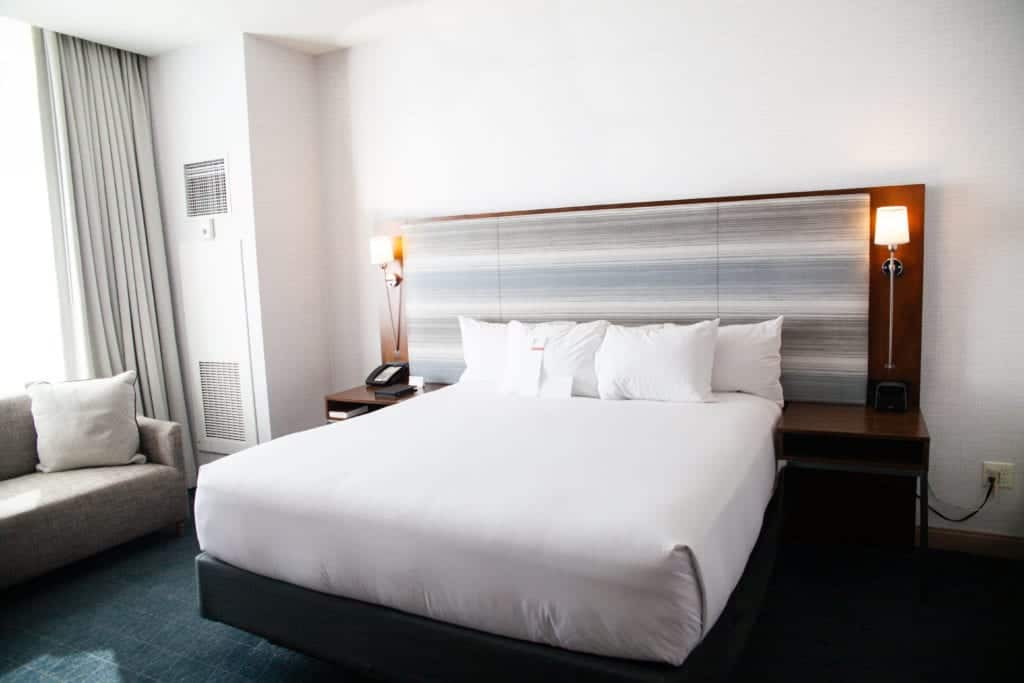 Our room was spacious with plenty of room to wander around and lounge about, and I loved the subtle Texas details. I'm huge on natural light so having the ability to let in all of that light from the windows was so nice. It just felt so airy with how bright it was.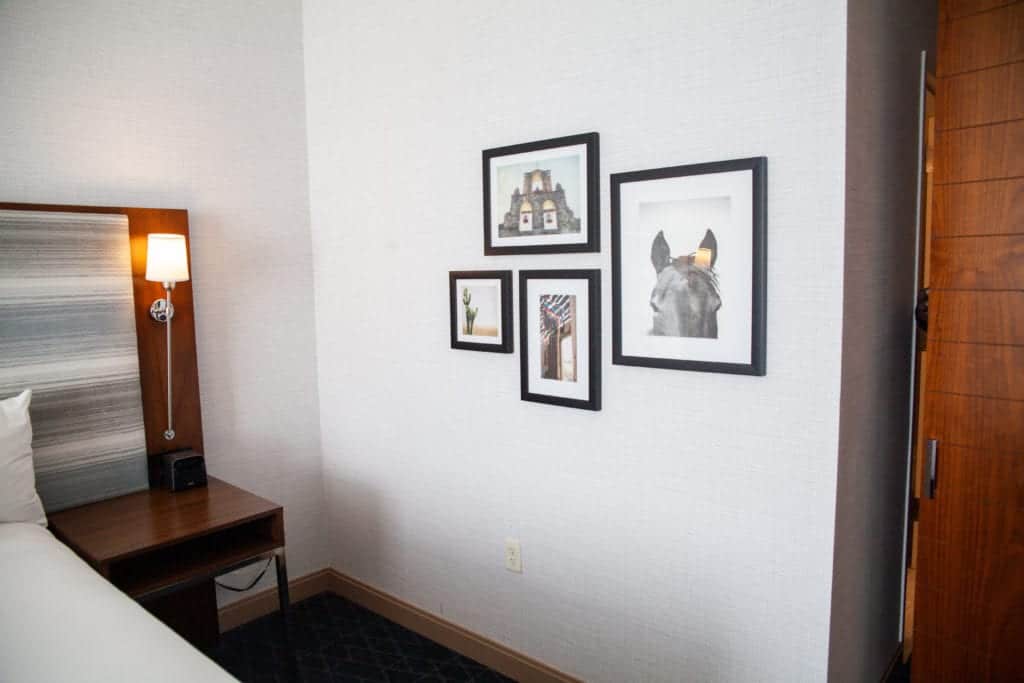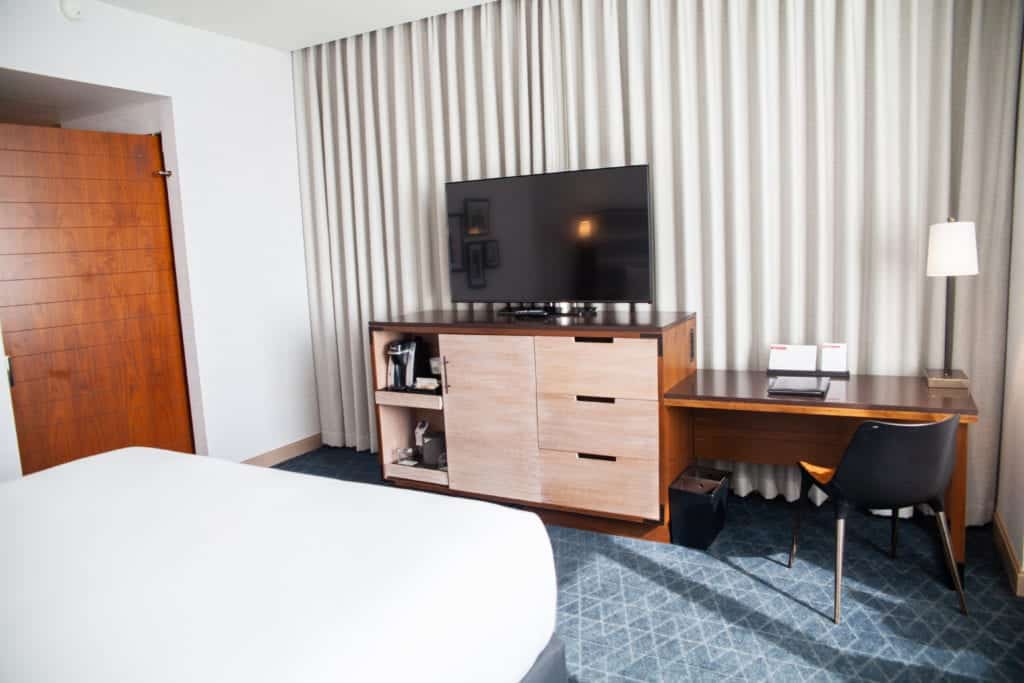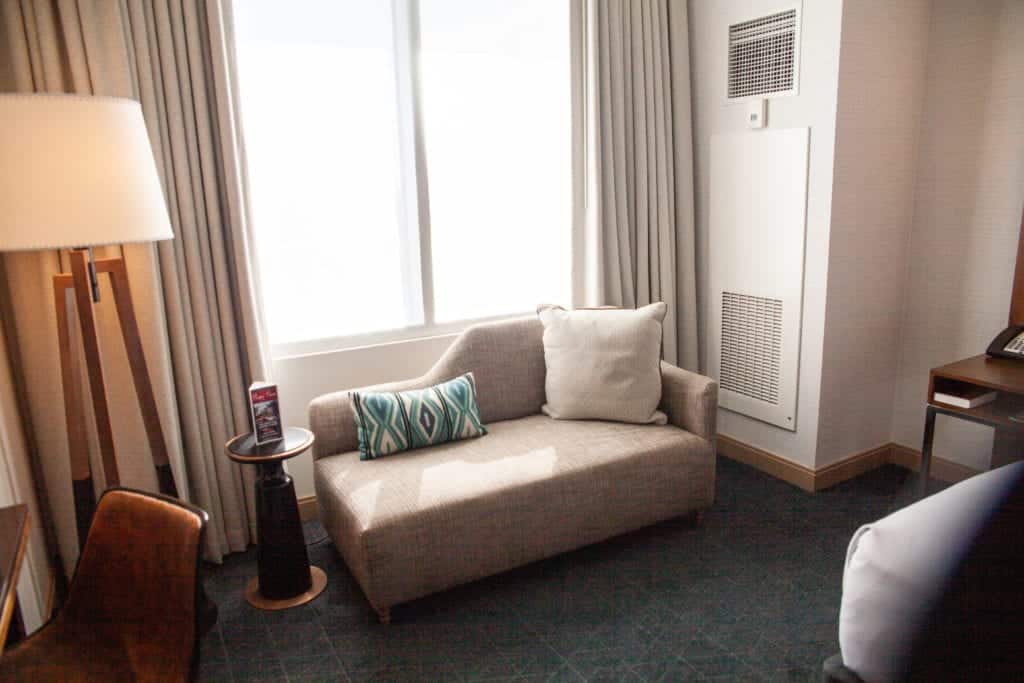 One thing I love about the Grand Hyatt is that they really have everything for you. They have a whole list of complimentary items available for you in case you forgot something from hairspray to deodorant to dental floss and even a personal mirror. I always forget something vital when travelling, and it's so nice not to have to worry about purchasing a new one.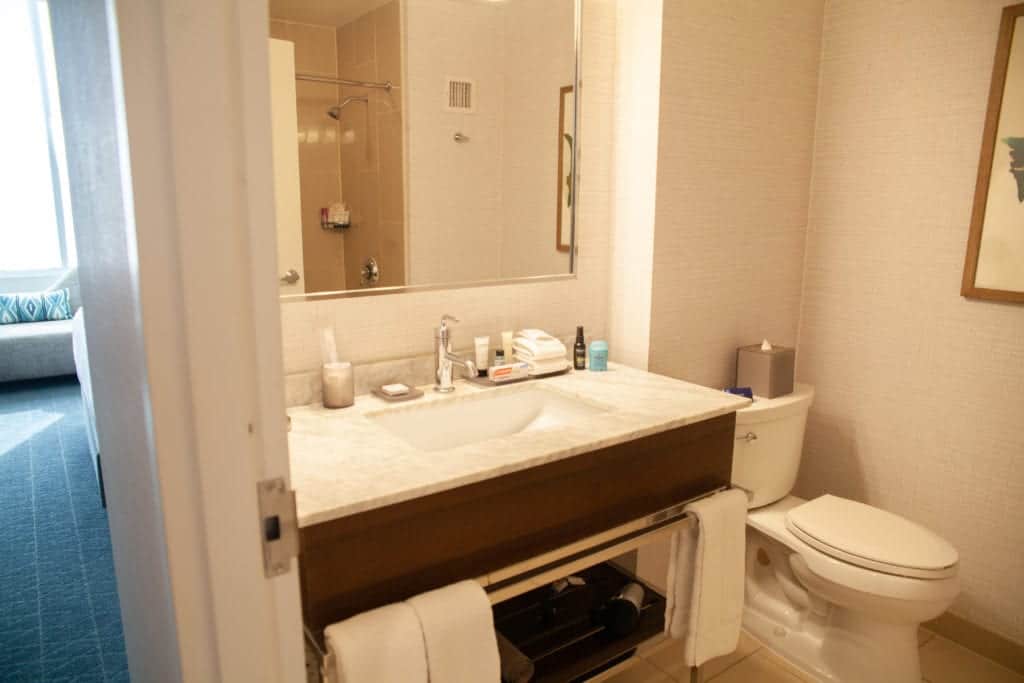 Another added benefit is how close were were to everything. We were just steps away from the River Walk where we could watch the river boat parade. Within just a few minutes walk, we could visit La Villita, a historic arts village, the Briscoe Western Art Museum, plenty of dining options, and more. If you want to go car-less for a weekend while at the Grand Hyatt San Antonio, it's so easy.
Grand Hyatt San Antonio Review
Overall, I had a fantastic time at the Grand Hyatt San Antonio. It offered convenience and luxury in one. My highlight was definitely being close to the River Walk as well as the large open windows for all of that natural light.