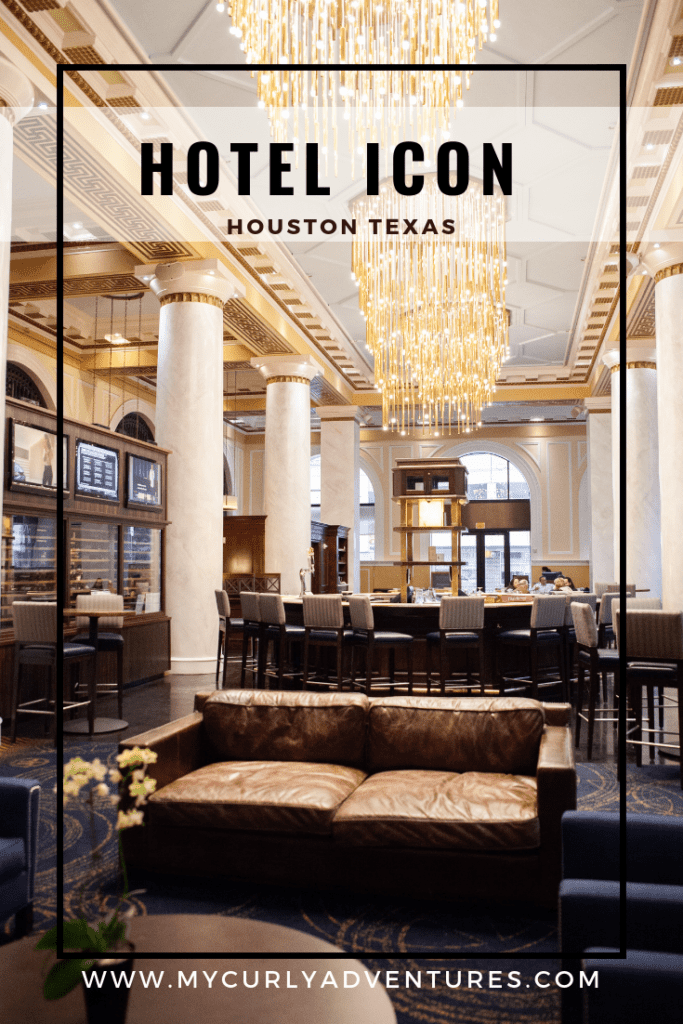 When travelling, my go-to hotels are the ones under the Autograph Collection by Marriott. These luxury, boutique style hotels all have unique features with a name I trust. So, on a recent trip to Sugar Land, a city close by to Houston, I was ecstatic to stay at Hotel Icon in Downtown Houston! Hotel Icon did not miss a beat in hospitality and decor from the moment we stepped into the lobby. You can book your stay here.
Hotel Icon
As soon as the valet kindly checked in our car, my husband and I moved into the elegant lobby. Hotel Icon was originally a National Union Bank Building and you can see it in some of the decorations as well as its rich elegance of designs.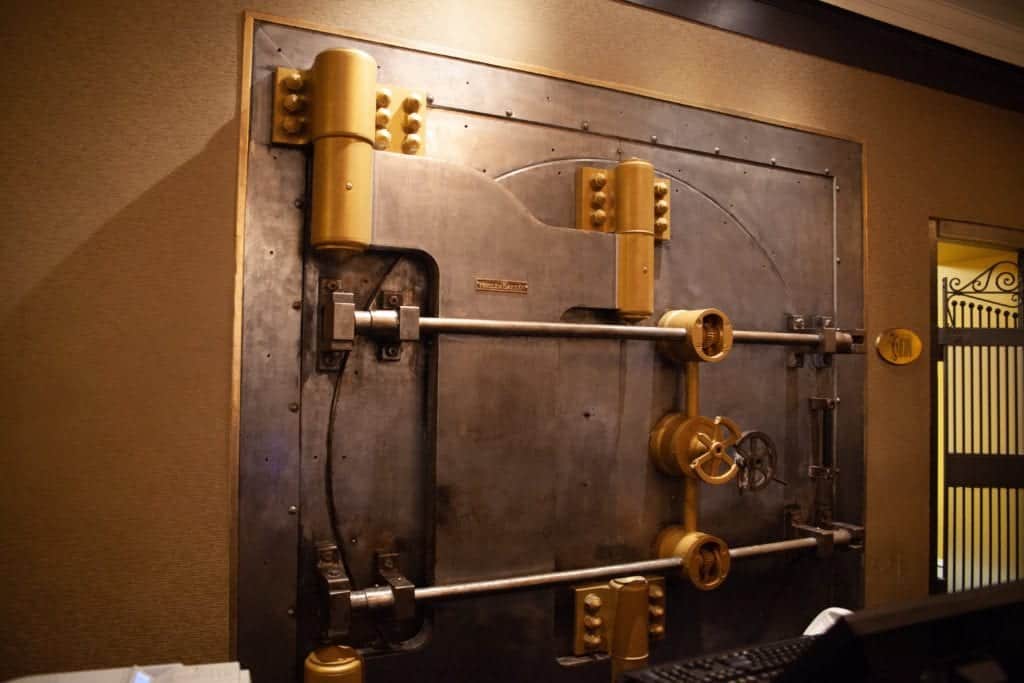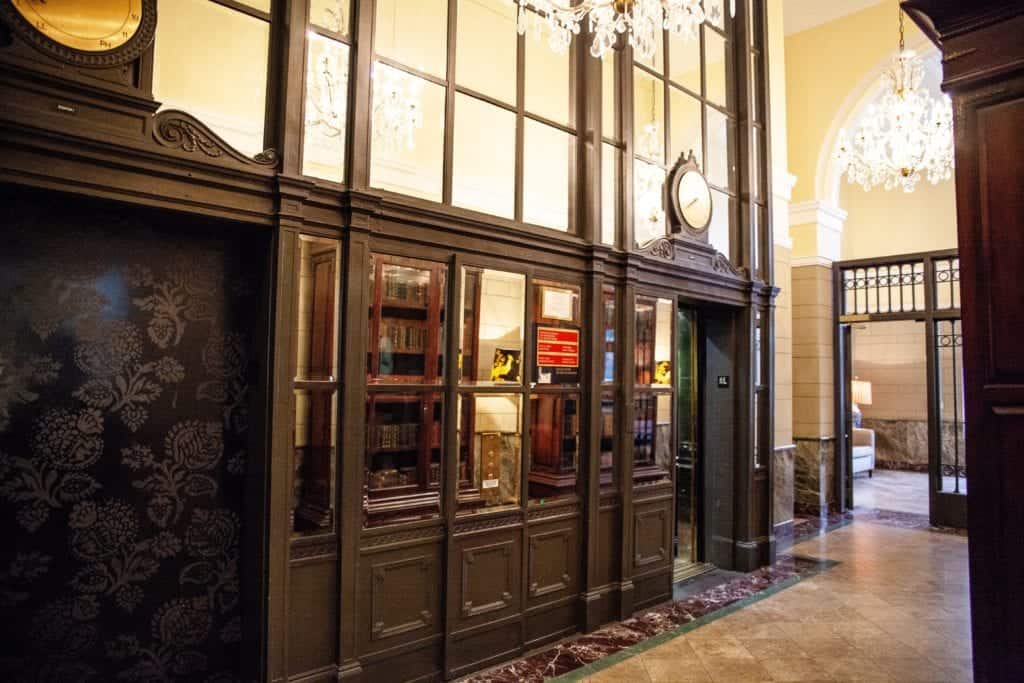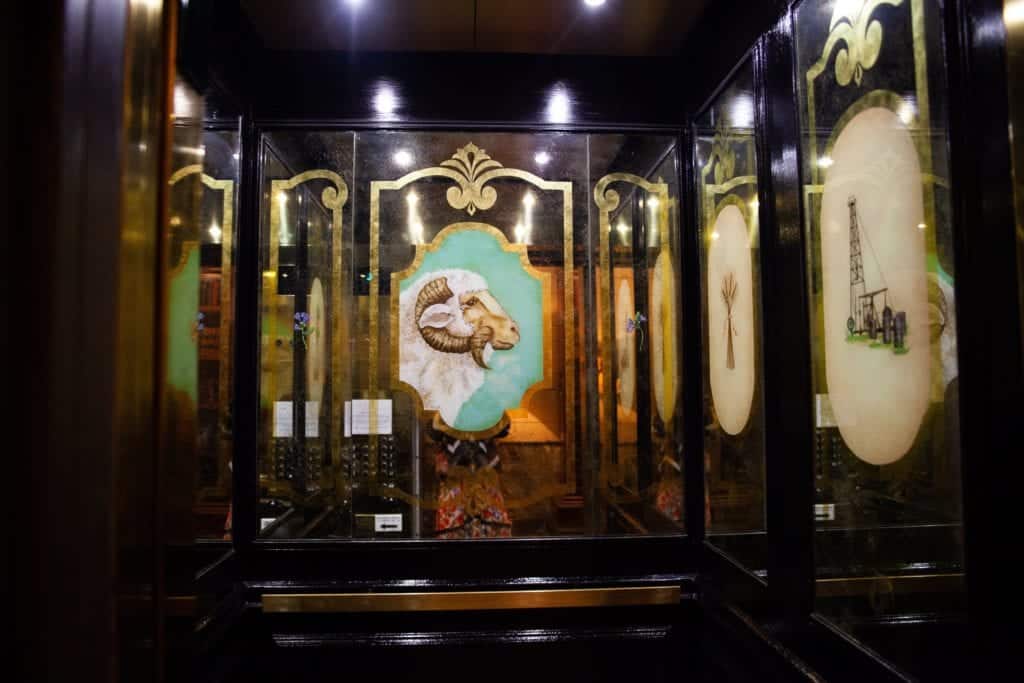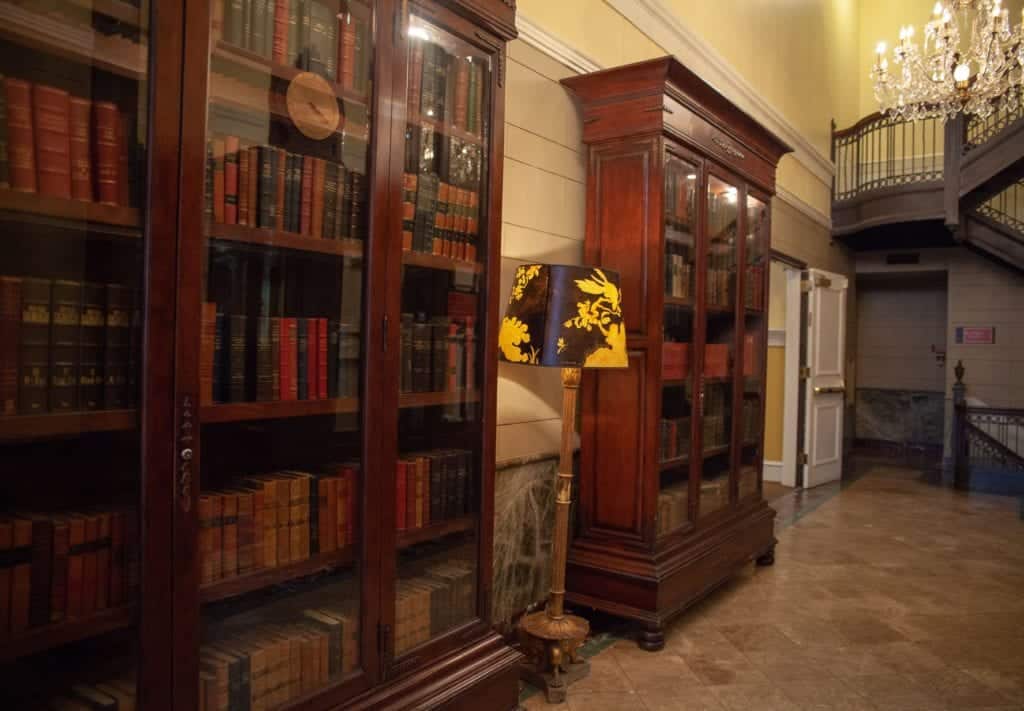 One of Hotel Icon's main features is the ornate Greek styled bar and restaurant Line & Lariat where we could enjoy a drink and often found people socializing. On several of the nights there was a live jazz band for an eventful evening. In general, the lobby was a lovely to place to sit back and socialize.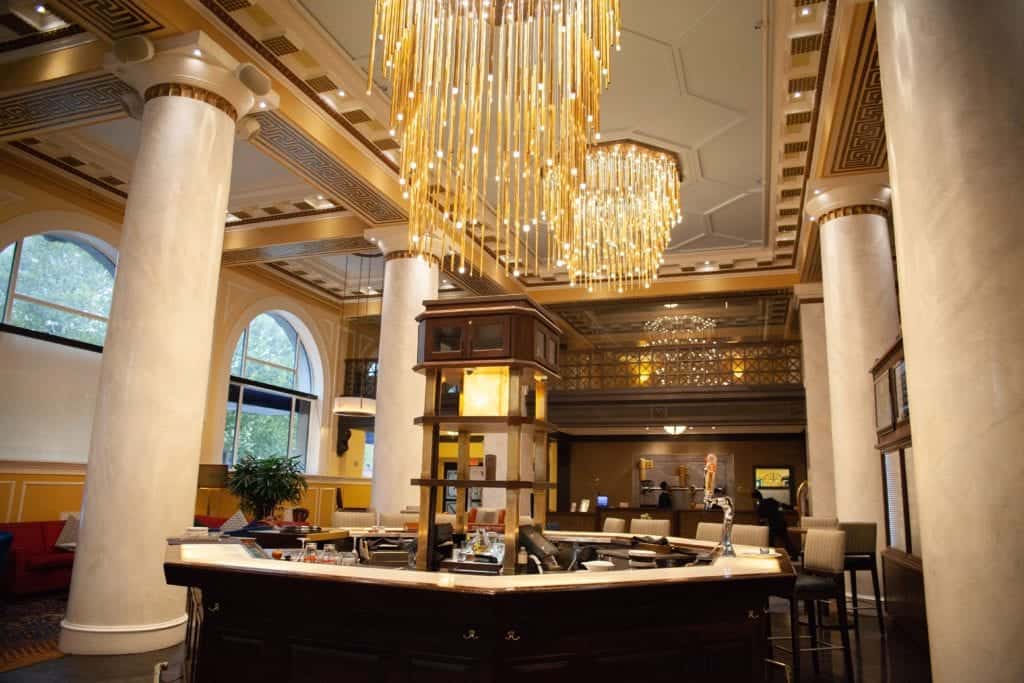 Another thing that caught my attention when we arrived was the hospitality. It was in the little details such as the gingerbread cookies and apple cider they had out in the evening and the juice and muffins in the morning.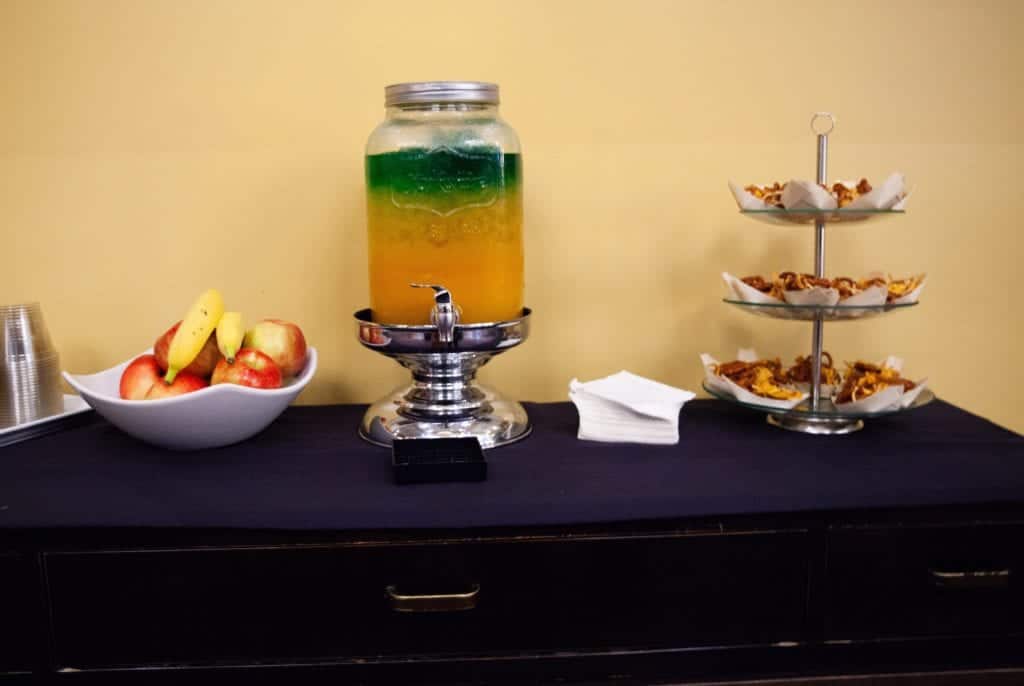 Hotel Icon: Our Room
As if the lobby wasn't incredible enough, I could not get over how lovely the room was. We had a luxurious bed with views of Downtown Houston and blue accents that went all the way to the bathroom.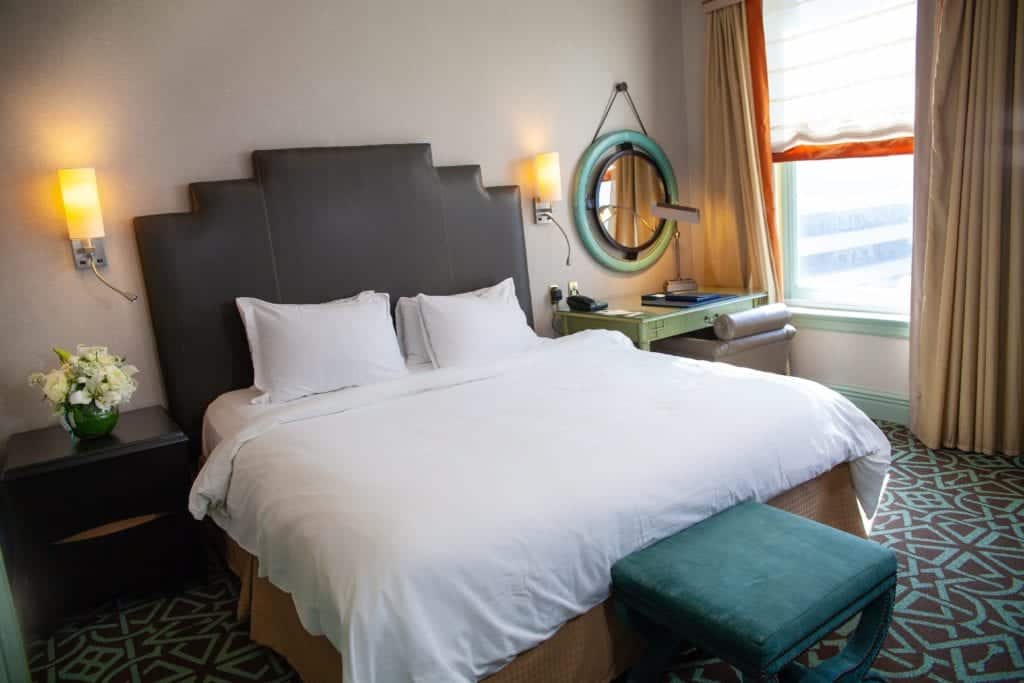 And the bathroom! Beautiful French shutters overlooking the bedroom and a spa Jacuzzi meant plenty of nights of relaxation. I'm taking notes for my own bathroom!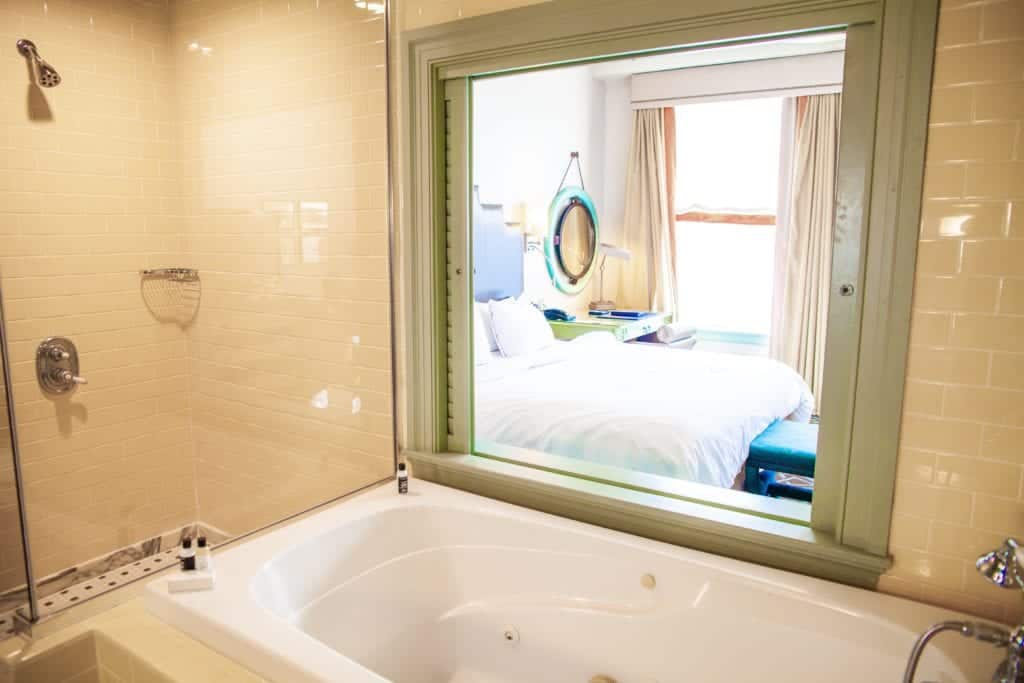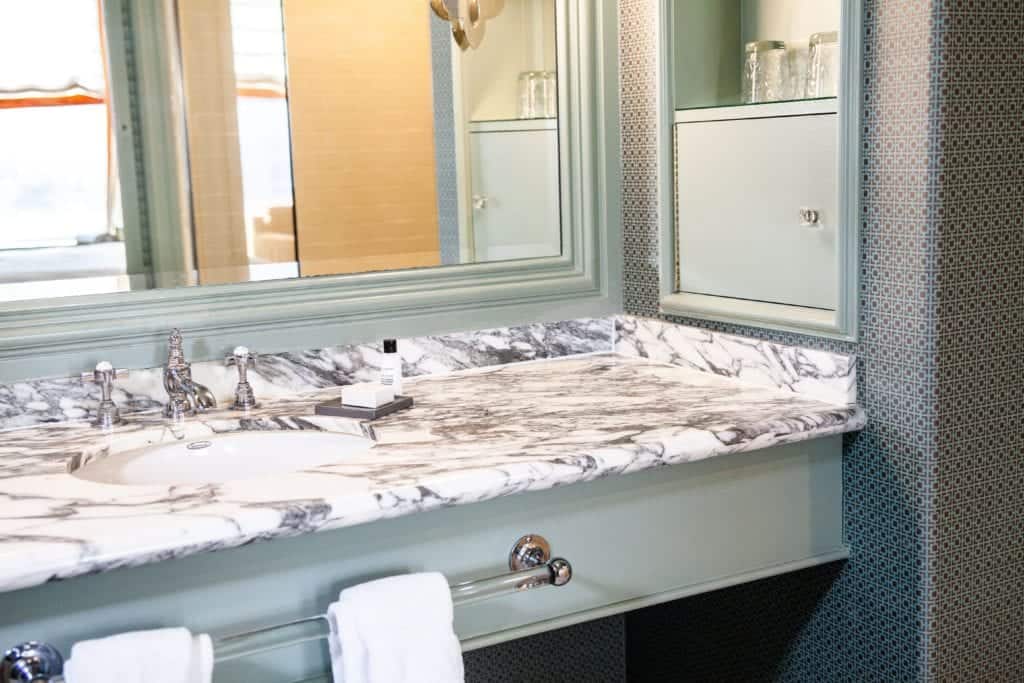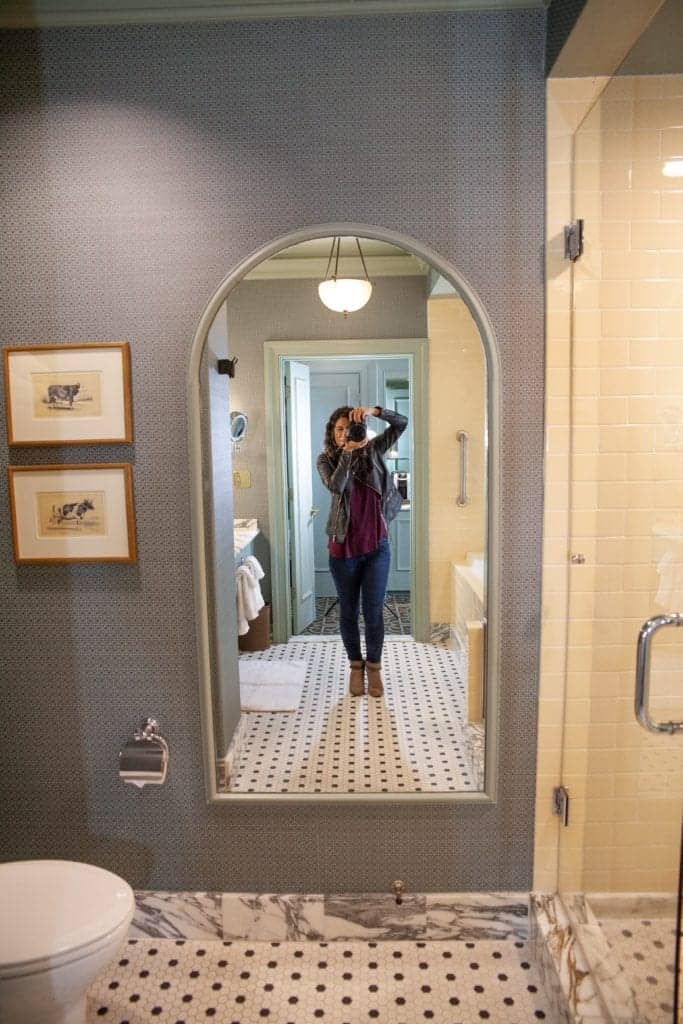 Hotel Icon: Final Thoughts
This beautiful hotel exceeded my expectations as the Autograph Collection hotels always do! I love the unique details of the decor that set Hotel Icon apart and the international inspired architecture. The Hotel Icon is nothing short of luxurious with it's own personality. They did a great job in preserving the national bank design while bringing the hotel into modern day.
In addition to the luxury we experienced, the attention to detail the staff provided was phenomenal! I look forward to staying here again as well as booking a night on one of the holidays or when they are hosting a special event. You can book your stay here.
I was provided with a complimentary stay in exchange for my review. As always all opinions are my own.