Today I'm so excited to share one of my favorite designers and some of my top picks. Fashion should be fun and as we transition into Fall, I'm not ready to give up bold colors and patterns. That is why I love Trina Turk at Highland Park Village in Dallas! Even as Fall is coming, Trina Turk is creating more fun designs using burgundys, purples, and pinks!
I'm so excited to rock this look for business meetings and`social gatherings. Florals are still for Fall. Plus Trina Turk is always creating fun and fresh patterns to keep things new.
Trina Turk is a fashion designer who is known for her fun prints. Some of my favorite collaborations include the Disney collaboration where she designed swim wear for Finding Dory and Incredibles 2. Trina is so full of incredible (get it!) designs!
Even when we're talking business she knows how to create designs full of color and with bold accents to stand out in the office.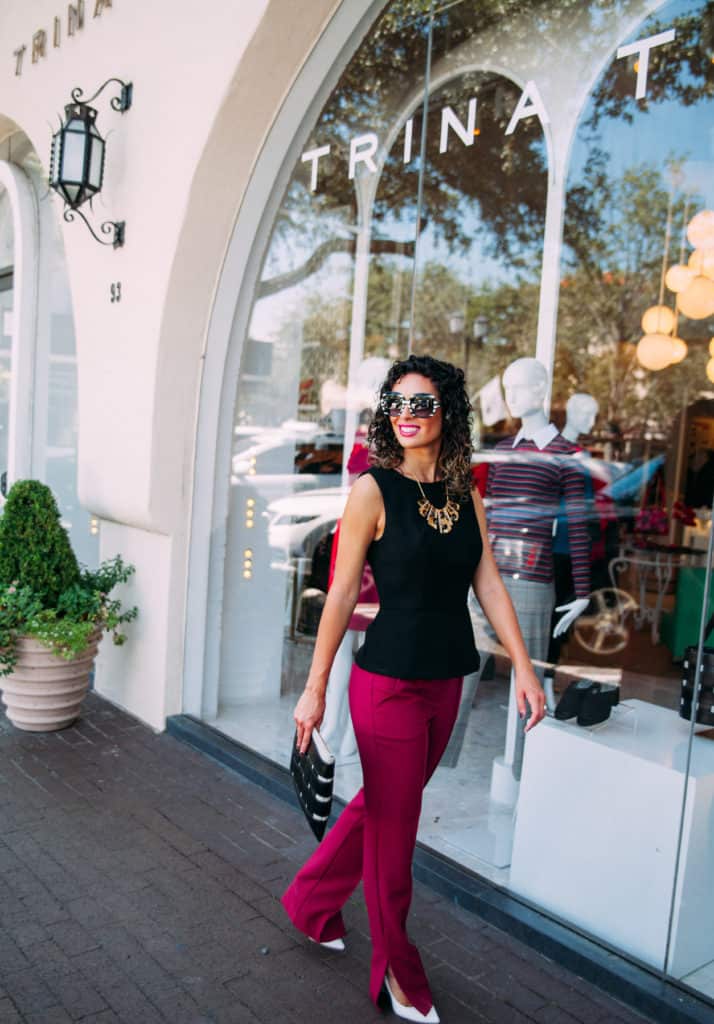 What I love about the Trina Turk line is that she has a full lifestyle brand. She has outfits for every occasion from date night: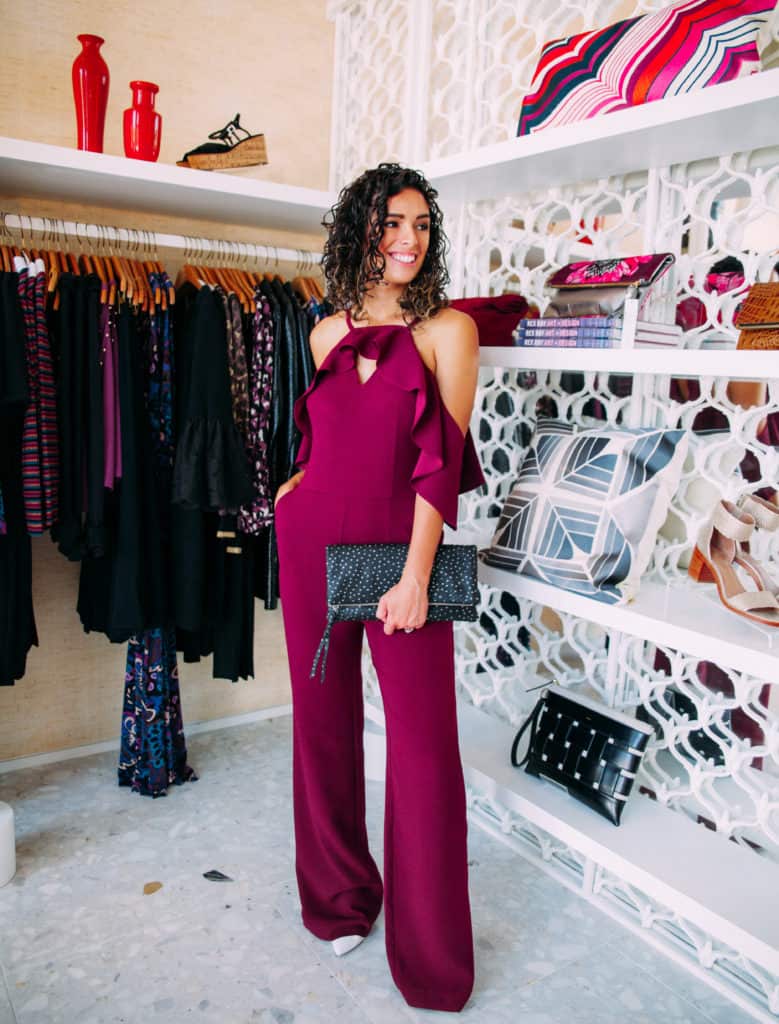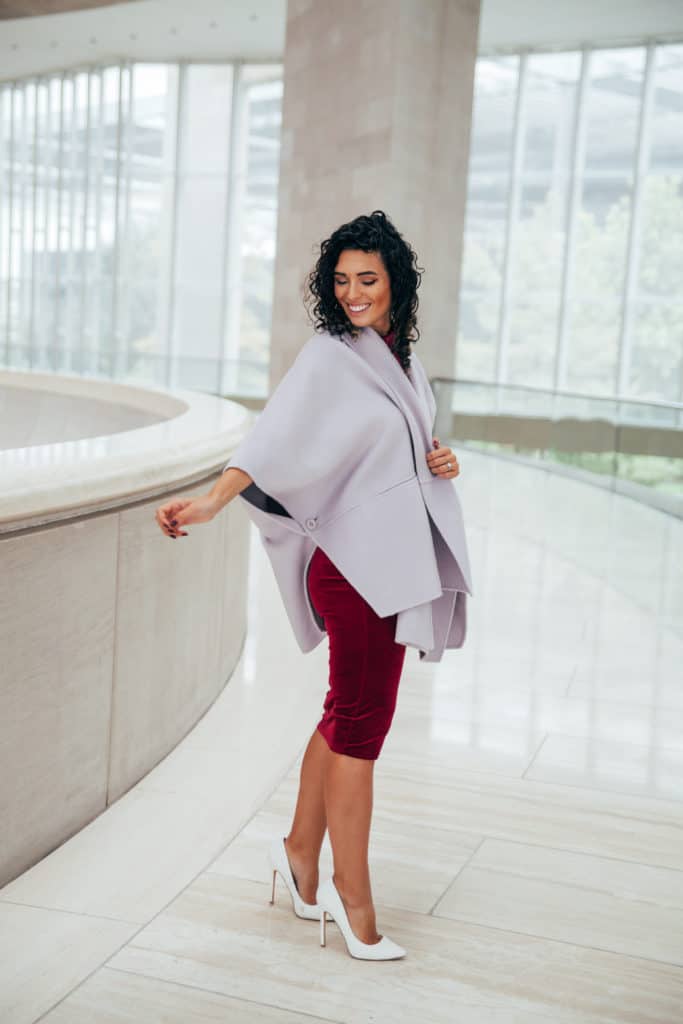 to casual wear.
Plus when you shop at their Highland Park Village location they give you bubbly and snacks. The ladies are so nice there I wouldn't mind just spending an afternoon chatting. I just might accidentally leave with the whole store!
Trina Turk has a few boutiques located throughout the US or you can shop online for her latest designs. She regularly updates her boutique and online shop with new items so keep on the lookout for new pieces. Warning: her brand is highly addicting and you will be hooked after getting your first piece.