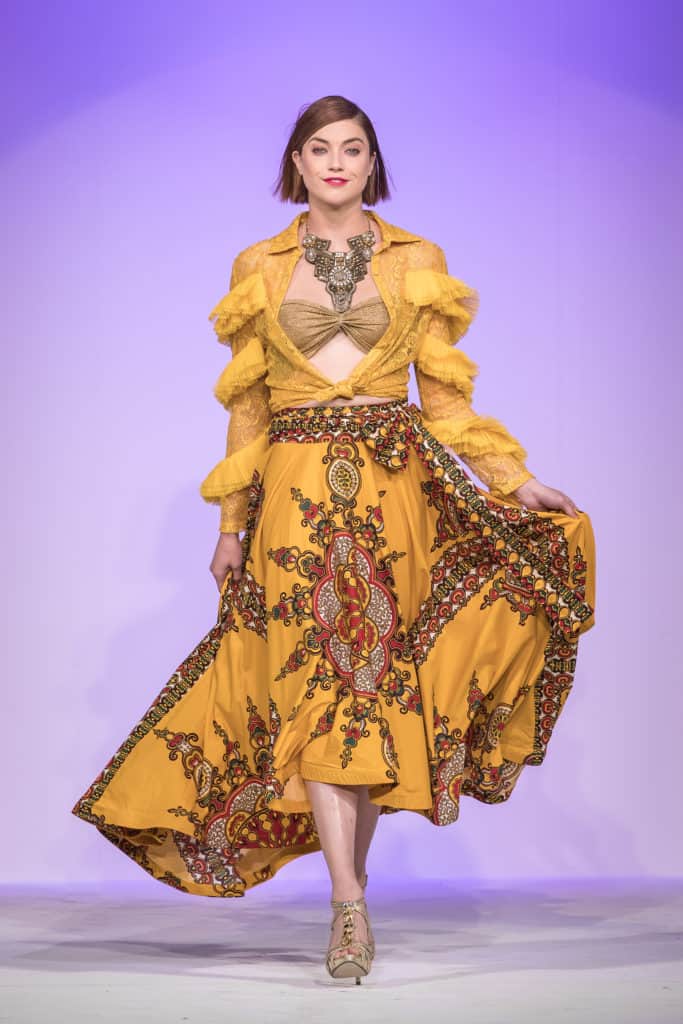 I wasn't really sure what to expect at the Dallas Center Spring Fashion Show. Would it be fun? Would I like the clothes? Well, the show was a blast, and the styles were gorgeous. All these cute styles made me miss the warm weather even more. I can't wait to see these styles in stores!
So, here's a recap of some of the best pieces!
How fun is this Marigold dress?! I'm already feeling more spring-y and can't wait for all the fun and flouncy dresses. It looks like we will be seeing a lot more of this gorgeous color!
I'm still a little weary about this lime green, but who knows, maybe this color will really rock this coming spring. However, I am obsessed with the huge ruffle in the dress and already want one for myself!
If you read my Fall fashion recap here, then you know that bows will last forever! I love how this business look becomes a little more fun with a simple touch!
Denim on denim on denim! I guess that means we're bringing back some of the 90's. I can't say I'm complaining!
What is spring without florals? This Palm Times Spring collection with the fun velvet floral design was one of my favorites. While this outfit was bold, I could seriously imagine myself wearing this fun piece and plan on tracking it down! My goal this spring is to wear more bold pieces! There were so many other fun pieces that I can't wait for! Is it spring yet?
Ruffles? A bow on the shoulder? Big bell sleeves? This is a combination of all of so many fun fashion trends in one and it couldn't be more perfect. The Maritime collection featured a lot of fun nautical themes that include bold reds and fun details.
I've been obsessed with the colors and patterns of Morocco since before I visited a few years ago (in fact- I was there two years ago on this very day!) and seeing that this Marrakesh inspired line will be part of the Spring fashion line makes me beyond excited! I can't wait to rock fun colors and bold patterns!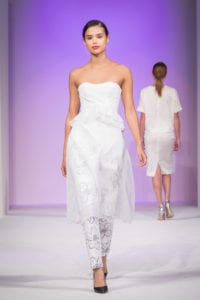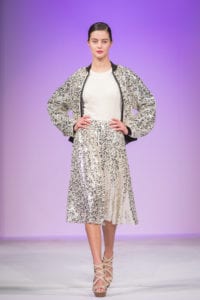 It was such a pleasure to see the work of Alexander Michael Snyder from Project Runway! Of course, I immediately feel in love with the outfit full of sequins! However, he also had some gorgeous pieces featuring a gorgeous floral pattern such as the one to the left.
What are you looking forward for Spring? Are there any trends that you can't wait for?
To see all of the looks featured in the show make sure to visit here.