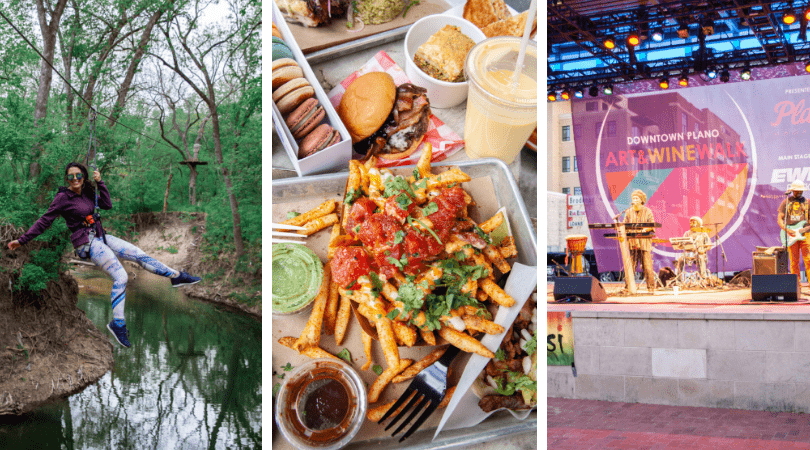 Everyone thinks of DFW as one place, but each city has its own unique personality and exciting list of things to do. I took a fun girl's getaway with my friend, A Little Aleja, to Plano, Texas for arts, food, and a little adventure. I'm sharing all of the top things to do in Plano Texas and hope it inspires you for a fun weekend getaway.
Be sure to check out our list of the best things to do in Plano this summer for additional inspiration!
Visit Downtown Plano
Downtown Plano is one of the cutest spots in Texas filled with little boutiques, delicious restaurants, a fun farmers market, a park in the middle of the downtown, and a historic train museum!

Make sure to also stop by Amazeballs Cakeballs for boozy cake balls which are basically reason enough to visit Plano. My favorite is the brownie Kahlua.
Take some time to relax at the cute downtown Plano nail bar, Day Spa 15, and get creative with your mani/pedi.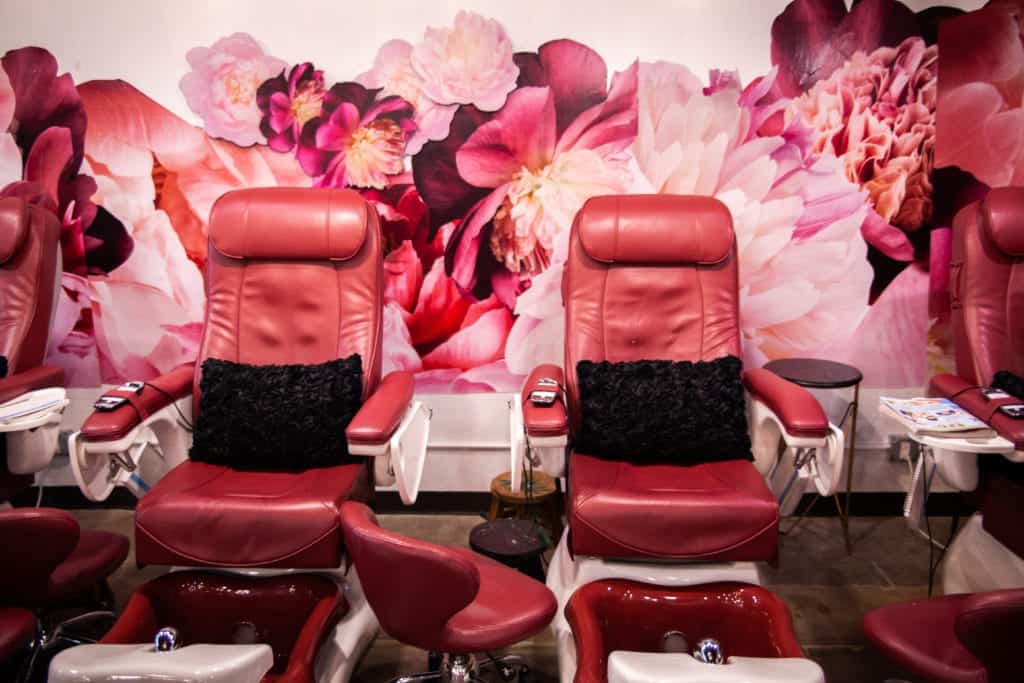 Plano Art & Wine Walk
Once a month downtown Plano hosts the Plano Art & Wine Walk, a chance to check out the amazing local shops who often run specials, see art from local artists, and try about 20 different wines.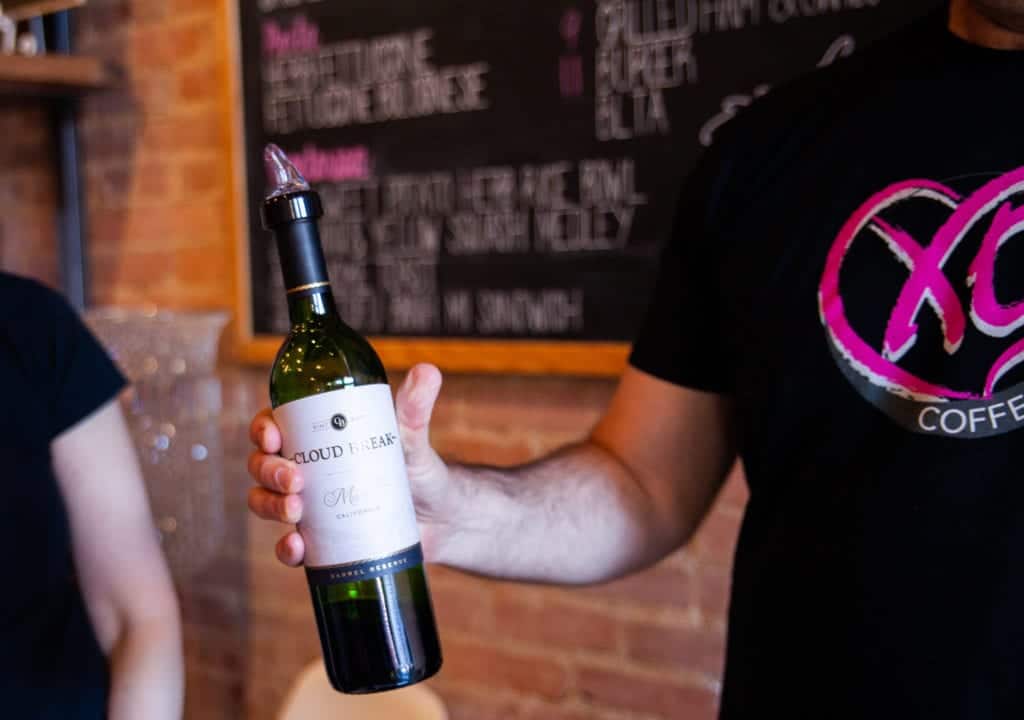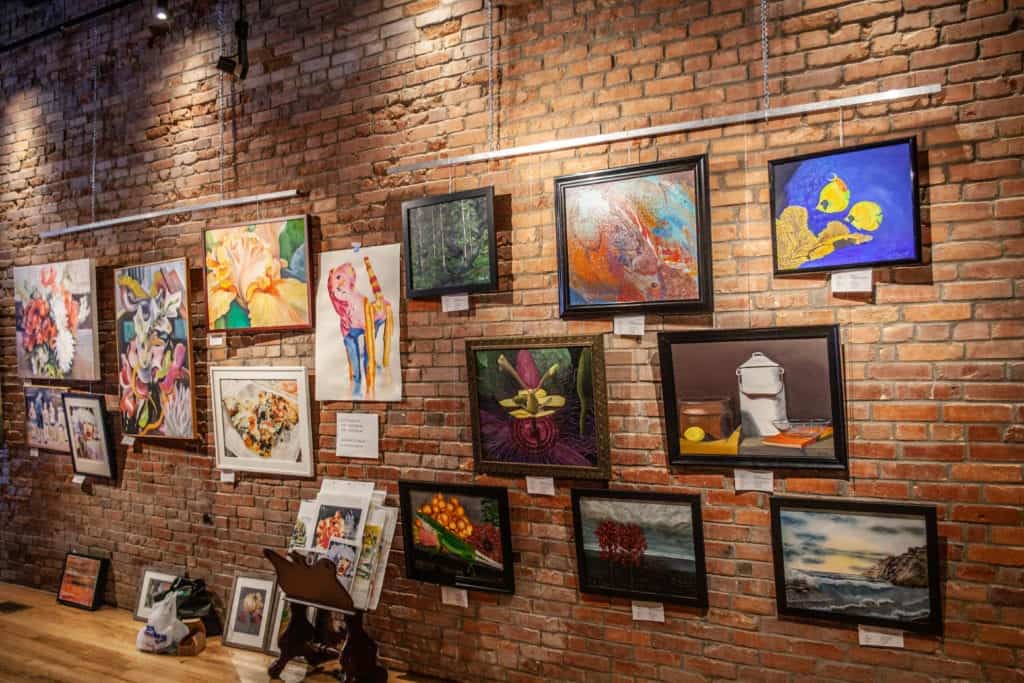 It's a full evening of art, wine, and with different themes. We attended on One Love with a reggae band to enjoy in between shopping.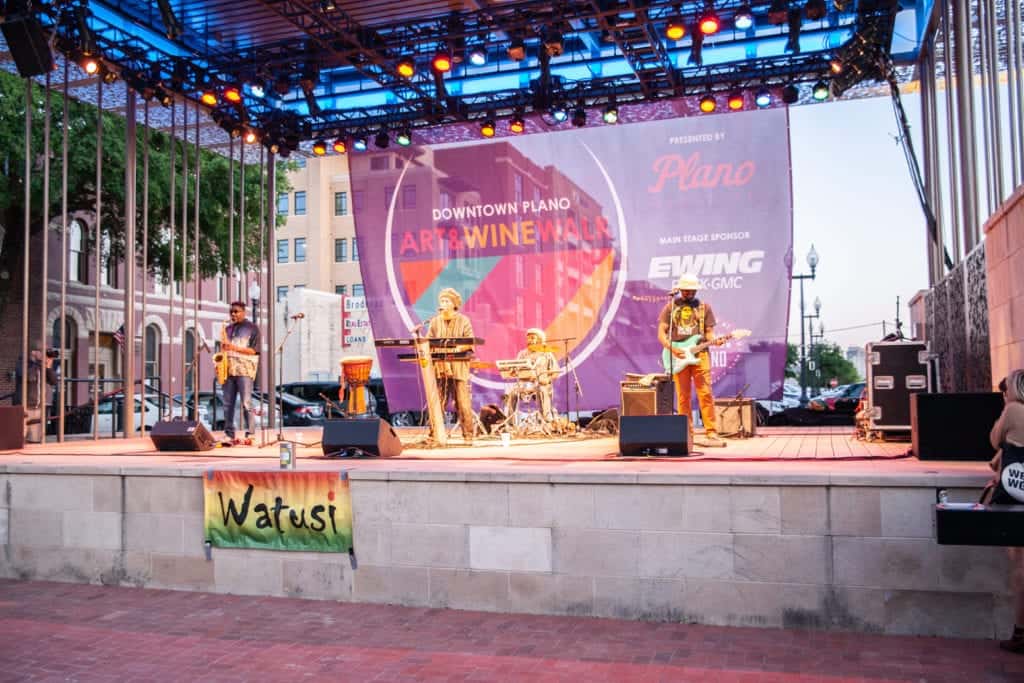 Get Outdoors in Plano
At GoApe in Plano you can get adventurous on their zipline and adventure course. The excitement of balancing while walking across obstacles, zip lining across a creek, and challenging your strength is addicting. You could spend hours here trying out all the courses.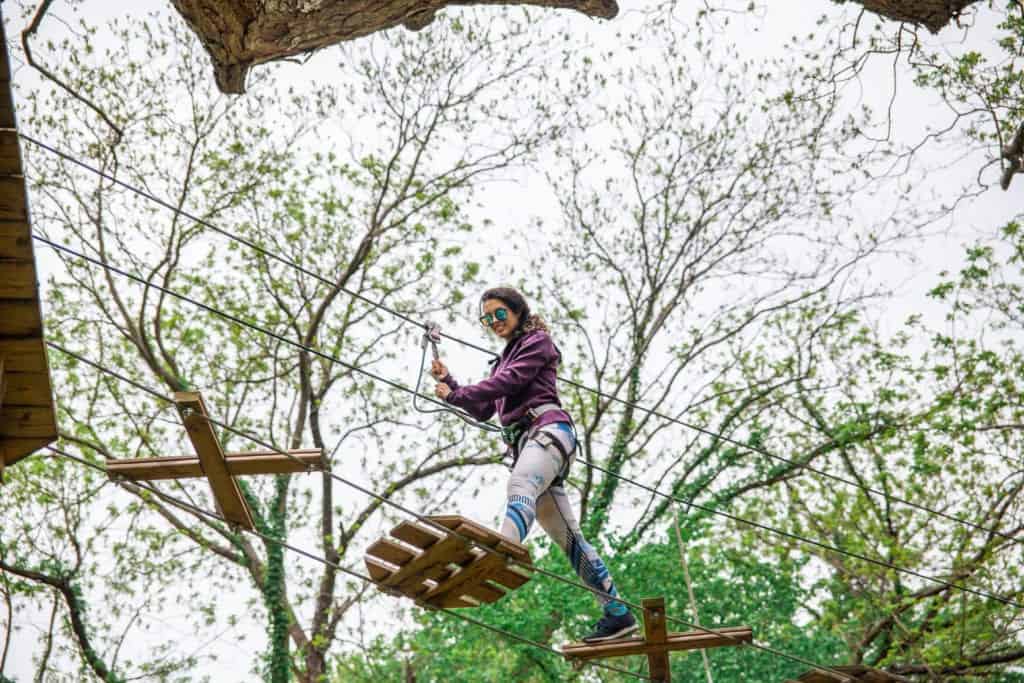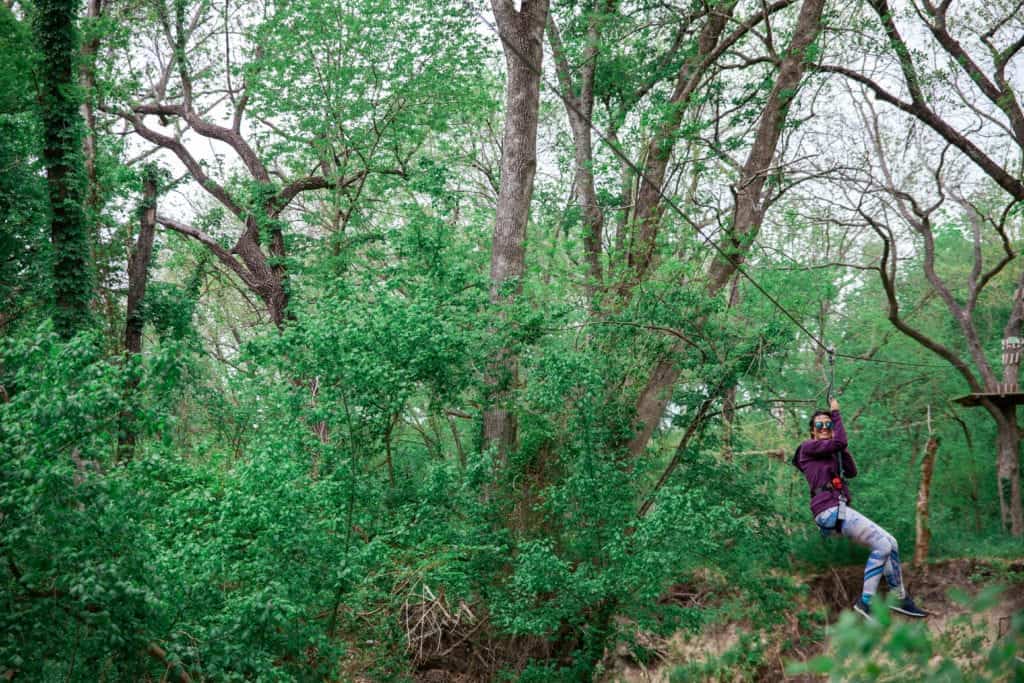 For more relaxed outdoor fun, you can walk through Arbor Hills Nature Preserve, a 200-acre park with miles of paved and unpaved trails with creeks, overlooks, and some hidden gems. In Spring, the flowers are blooming abundantly for a truly beautiful experience.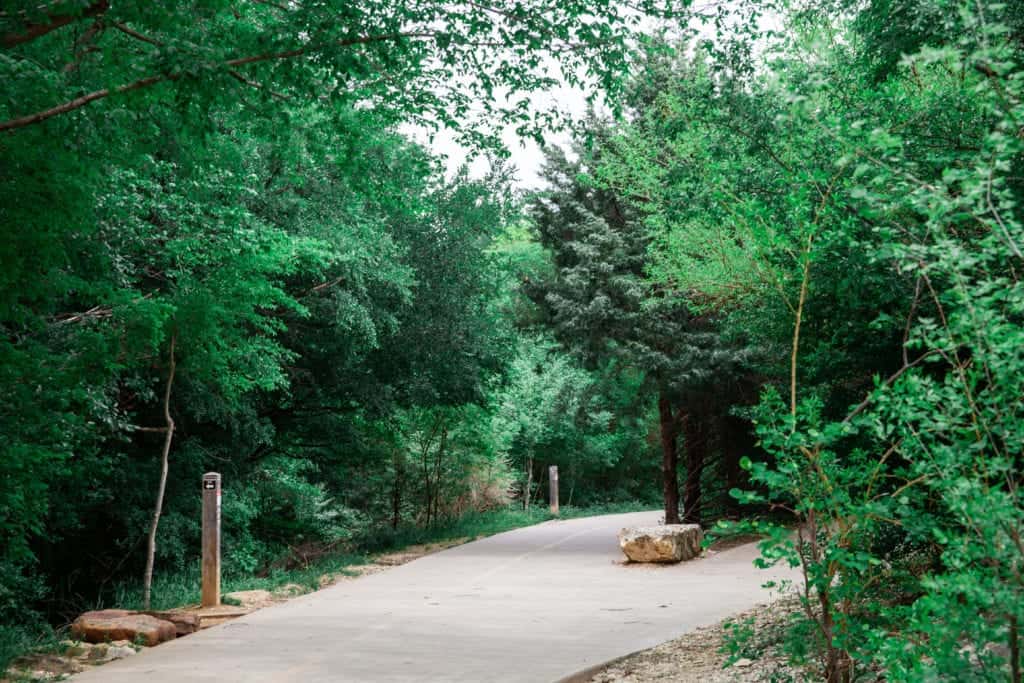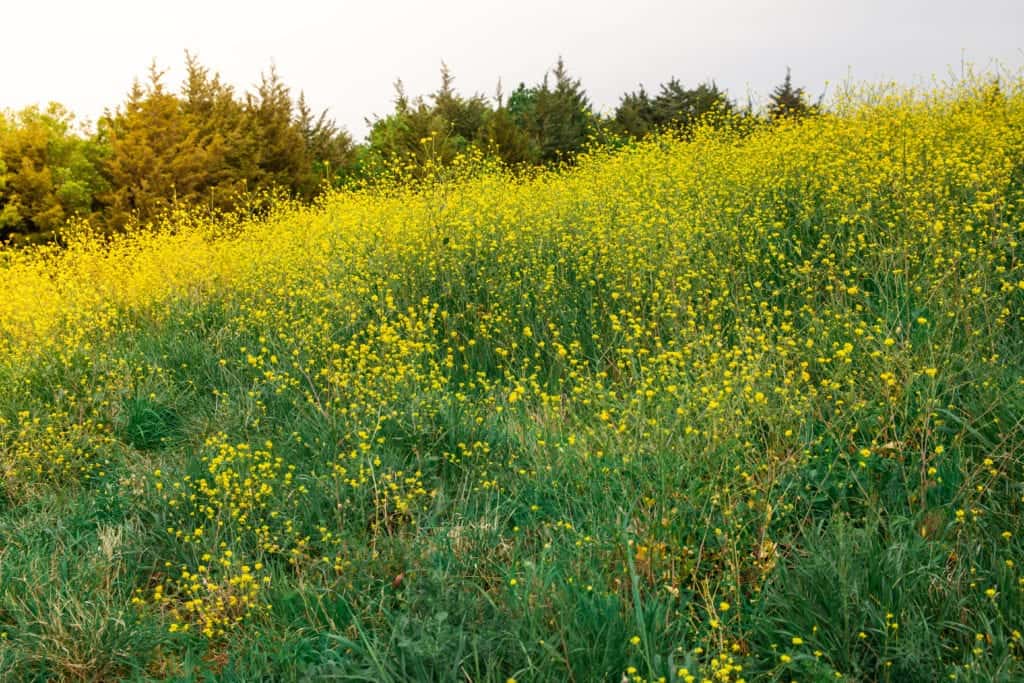 Visit the Void
Wow! We really have come along way as far as virtual reality goes. At the Void you can be your favorite Star Wars member, Avenger, or other popular character based on what they have at the time.
The Void really does a good job of making everything feel real. We got to take part in the Avengers game. As part of the "mission," groups of four are suited up in suits like Iron Man that let you shoot blasters and pull up defense shields only using your hands. You're also given a virtual reality headset.
As soon as you put that suit on, everything feels so real. I could see the people across from us and the movements were so smooth. At one point we were "separated" and, although I am 100% sure they were right next to me, they felt so far. At another point, we were "walking downstairs," although I'm sure we were just walking in a circle. Throughout the game, you're shooting enemies, feeling the blasts of being shot, and forgetting you're in a tiny room. It's an experience like no other!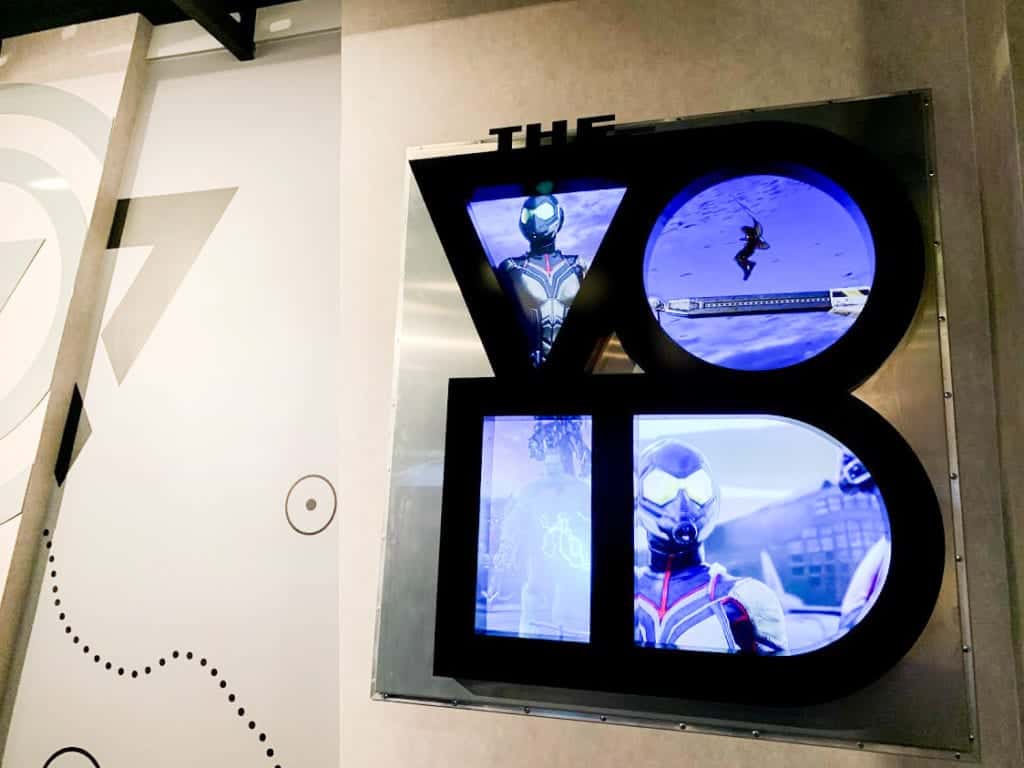 Go Shopping in Plano
What's a girl's trip without a little shopping? The Shops at Legacy is filled with shops and boutiques with so many cute items I could easily buy the entire store.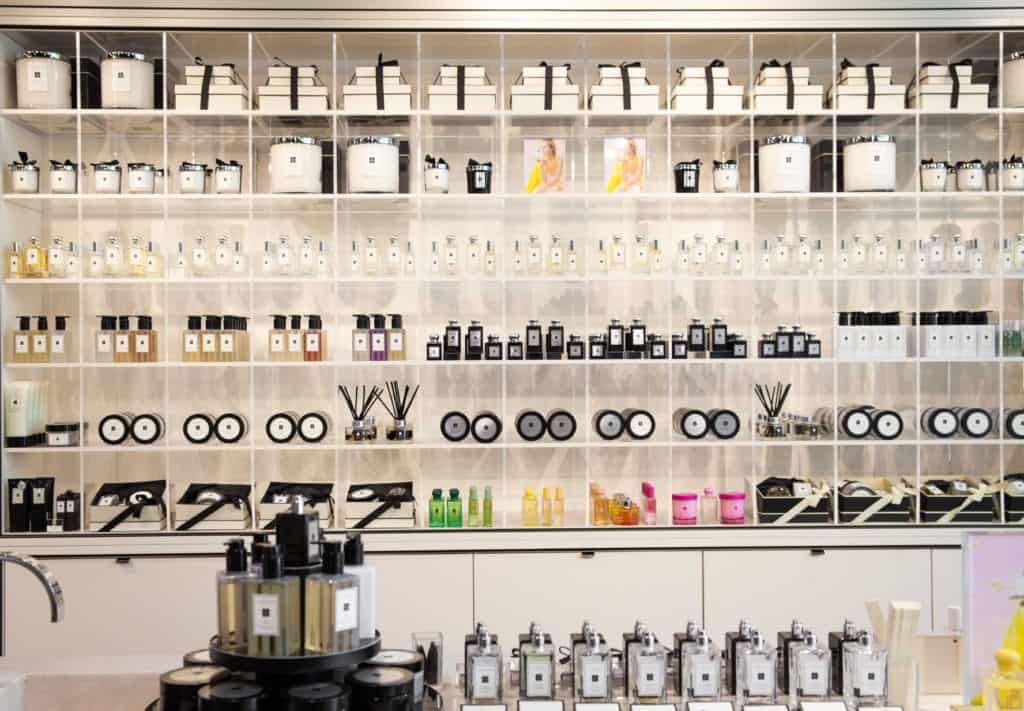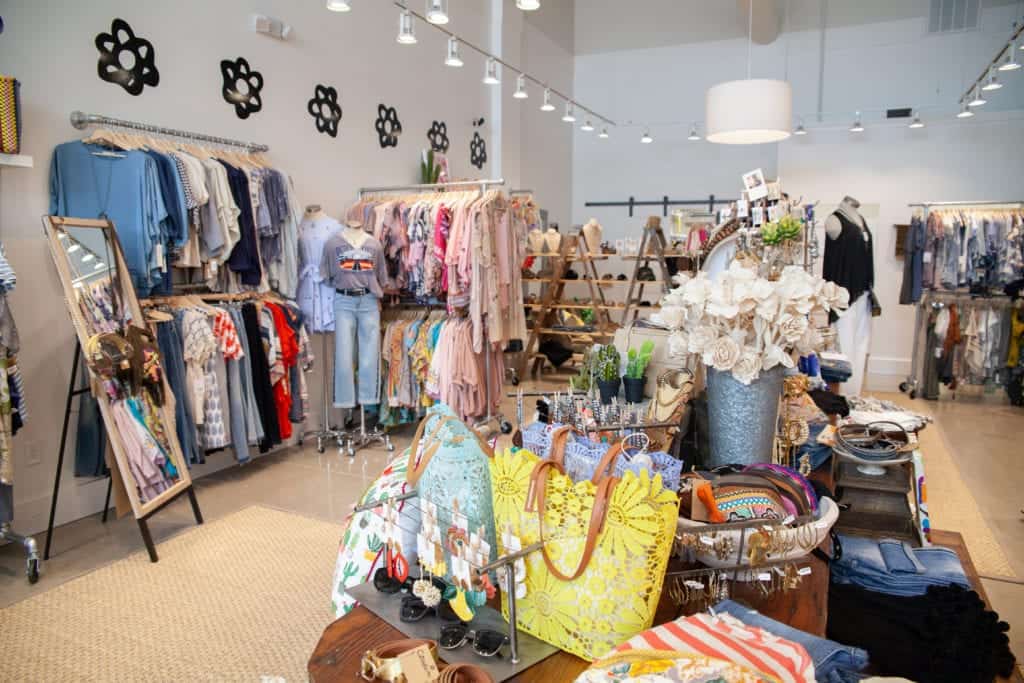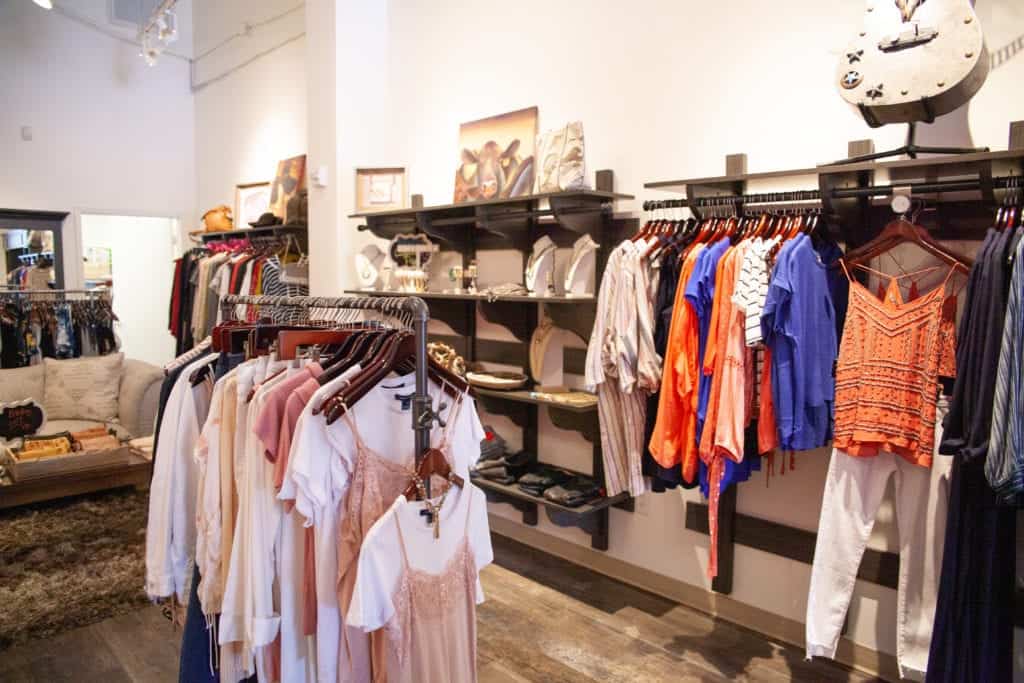 And don't forget to get a fun pic in front of the cute flower mural behind Francesca's!

If you're a fan of designer handbags but hate the price tag, you'll definitely want to check out Keeks Designer Handbag Resale Shop, the largest pre-owned handbag store in the country. They have so many cute and quality designer bags at a discount.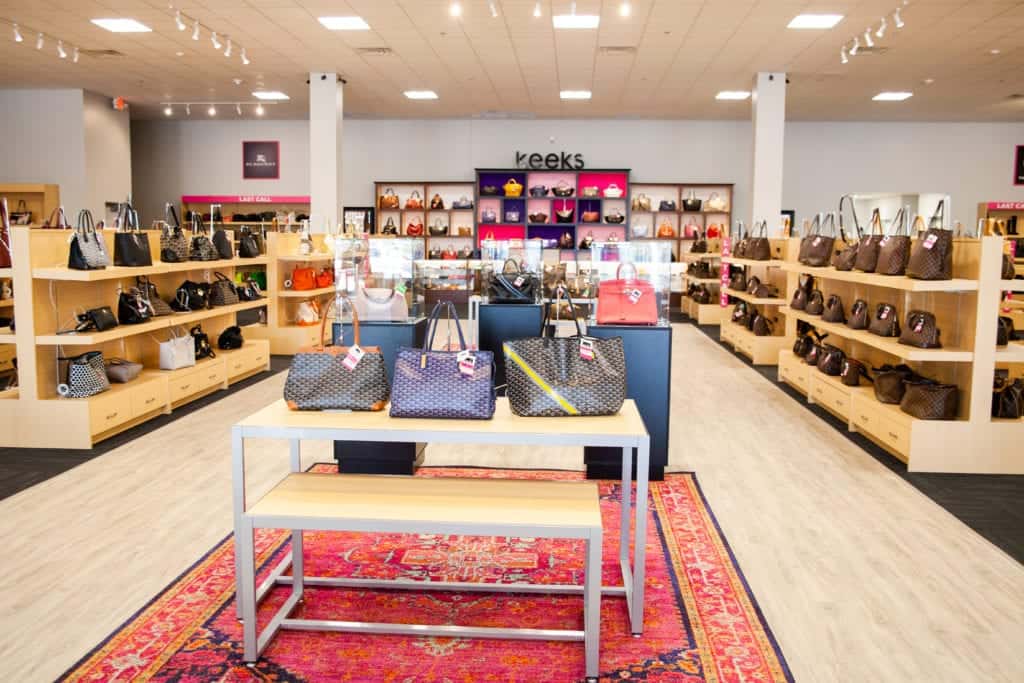 Go on a Foodie Adventure
Plano is a hot spot for restaurants, making it an incredible foodie destination. Plano is constantly coming up with food concepts beyond your common restaurants such as the Boardwalk, a beautiful space with 7 restaurants from the freshest seafood, to sophisticated tea parties, breweries and more.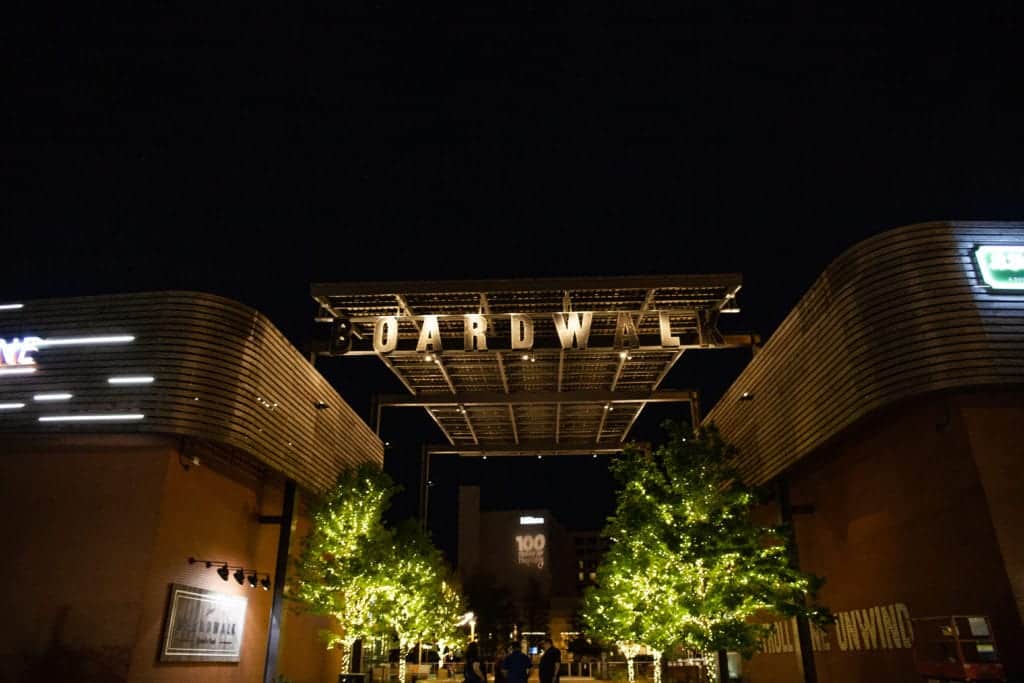 Another hot spot is the Legacy Food Hall. You can practically eat around the world here with all the different food stands in one space. We each grabbed a couple of different foods to try for a foodie feast including lobster grilled cheese, Peruvian chicken, samosas, mango lassi, baklava, ahi tuna fries, a PB & J burger, and macaroons. There are 21 food stalls, so we barely even made a dent. On top of all the great food, it's a great place to catch a game or check out their list of events for different things to do. We danced the night away at Selena night!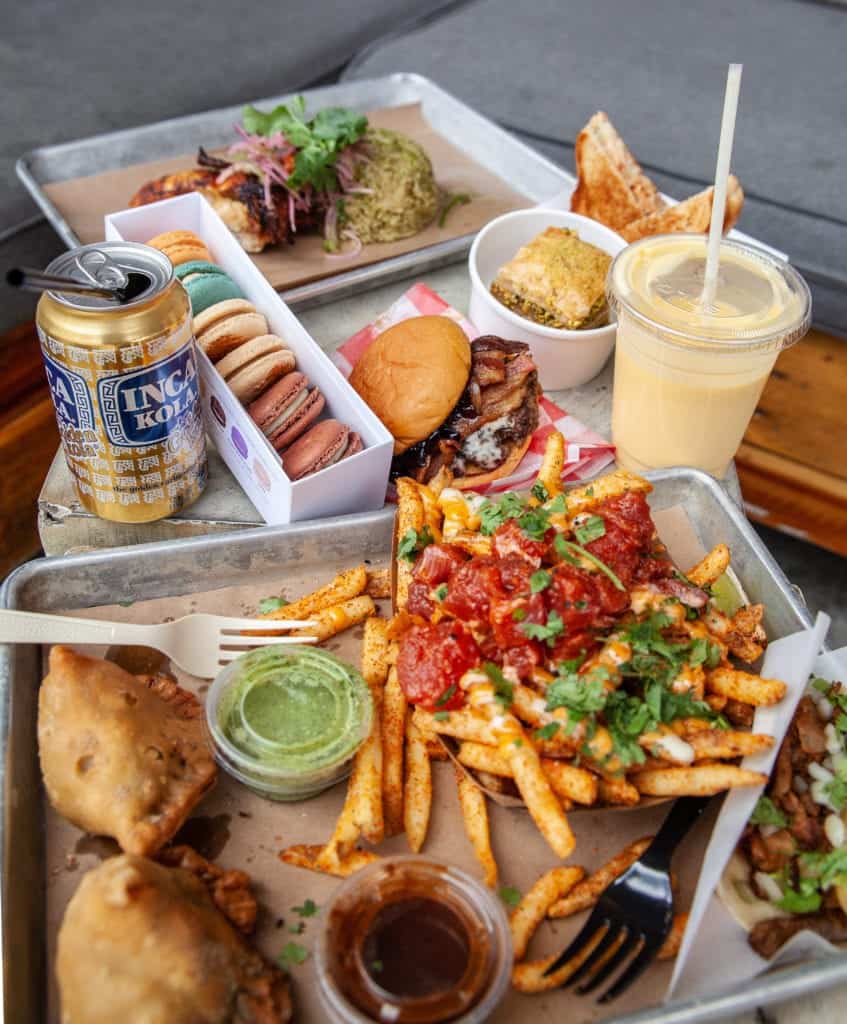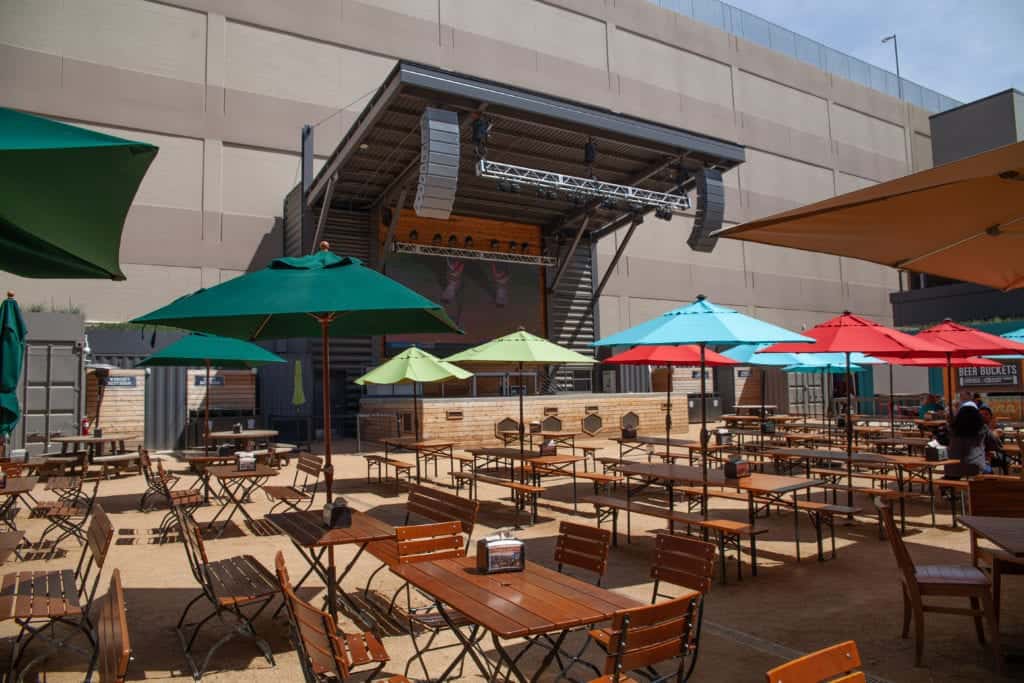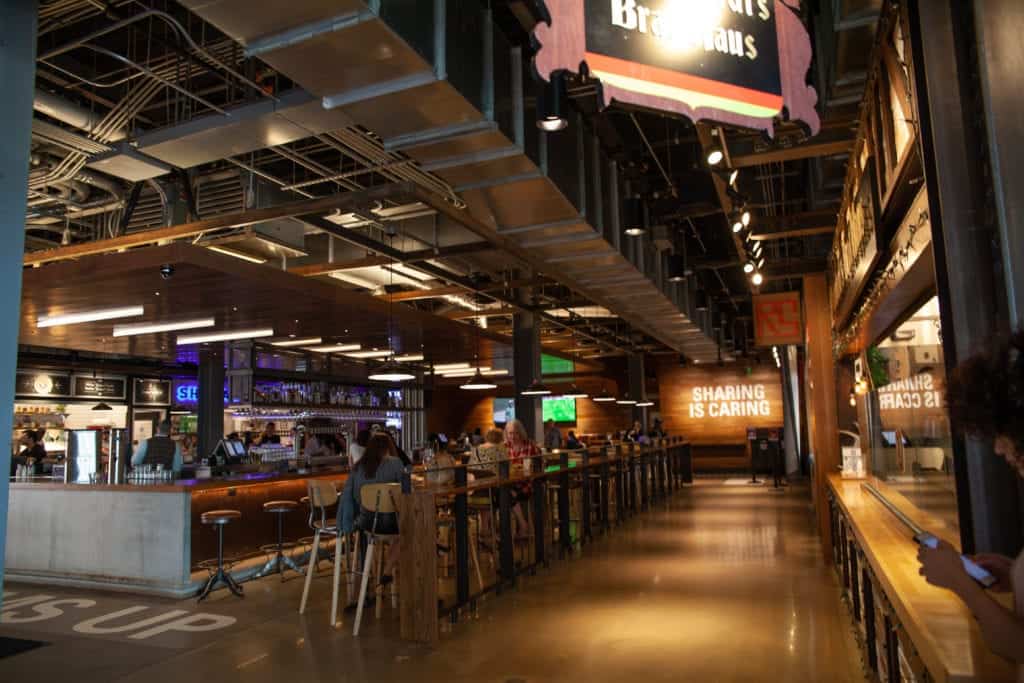 Nightlife in Plano
If you're looking for a place to go dancing at night, check out Vnyl at the Shops of Legacy.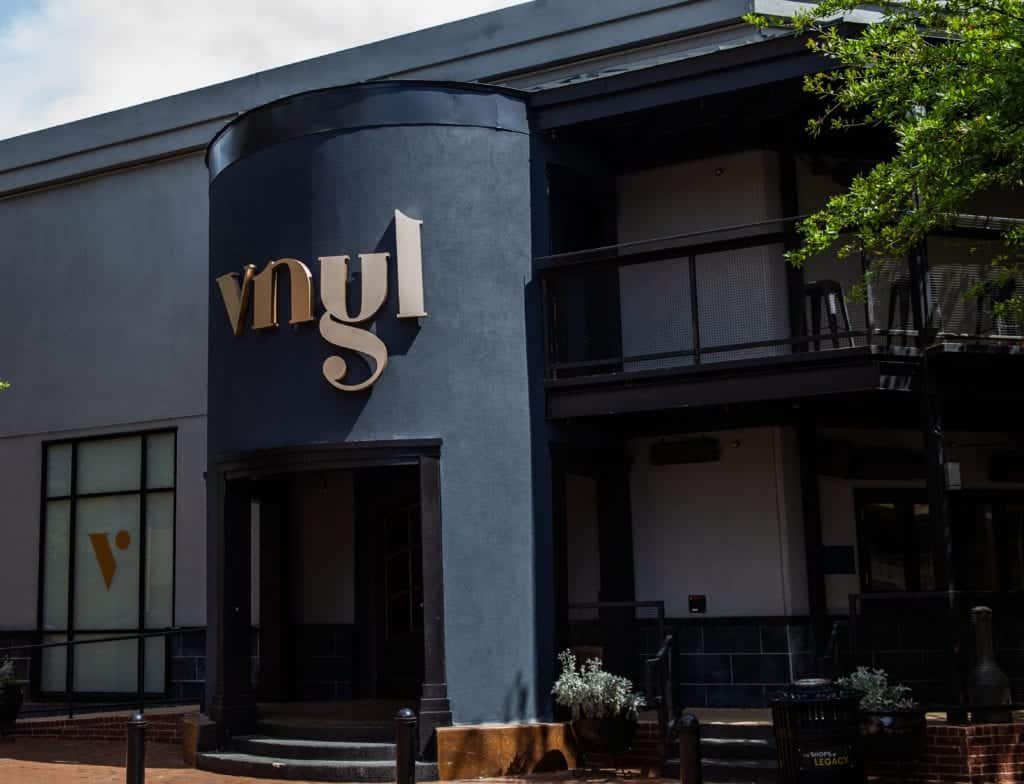 Other Fun Things to Do in Plano
Take a fun art class like painting with coffee, painting a bottle, and more at Pipe & Palette
Learn to make candles, bracelets, bath bombs, and more at Sweet Home Bath.
Play for a chance to win a cash prize at East Plano Bingo, a Western themed bingo hall with a snack bar.
Stay at the NYLO Plano
The NYLO Plano is a beautiful place to stay with floor-to-ceiling windows, industrial decor, and boutique hotel style. It's located close to all of the fun things to do in Plano, and so it was easy to come back to the hotel to relax by the pool or grab a cocktail.
Let's not forget the breakfast here! Nutella French toast, starfruit bowls, homemade jams, and more! I wouldn't mind staying here all day!