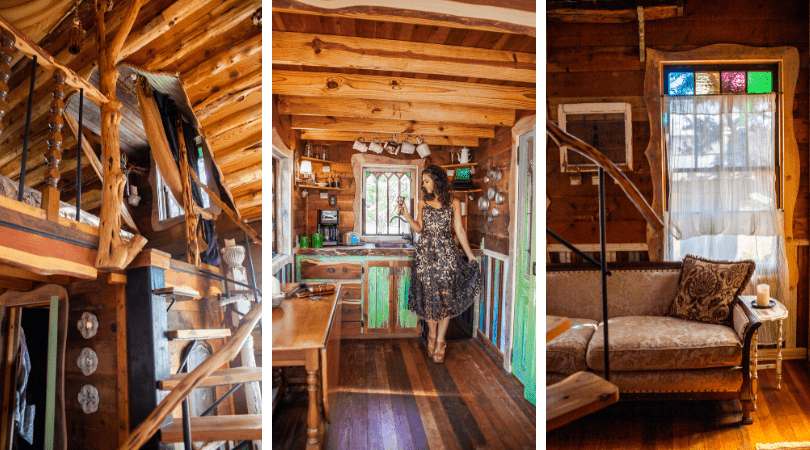 If you're looking for a magical getaway, then look no further than Dripping Springs. Right outside of Austin is the enchanting encampment of Havenwald full of unique tiny homes.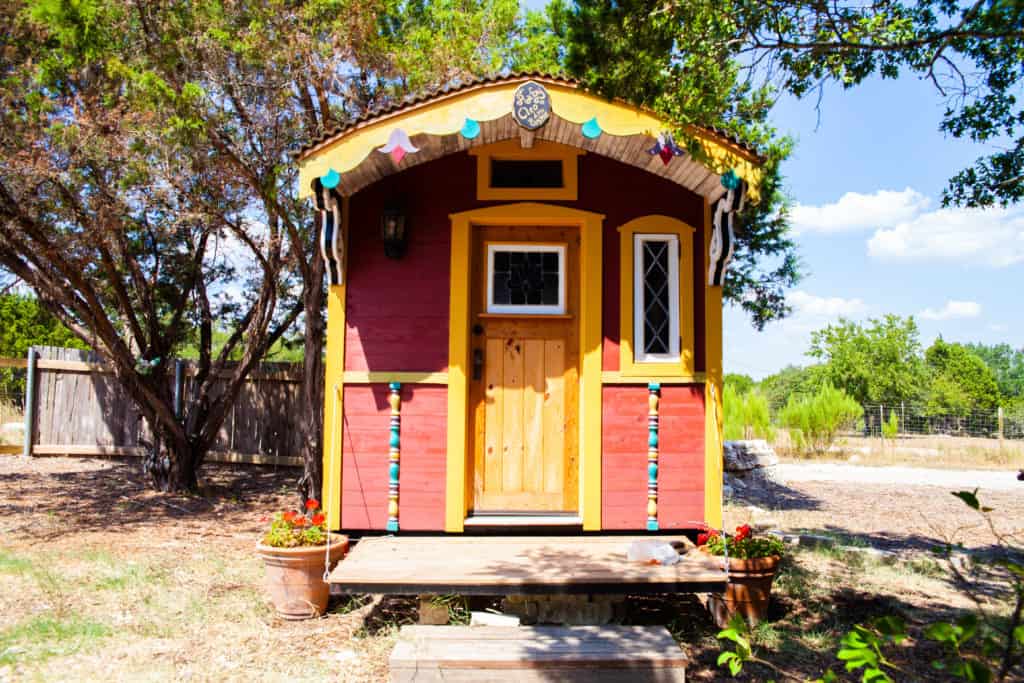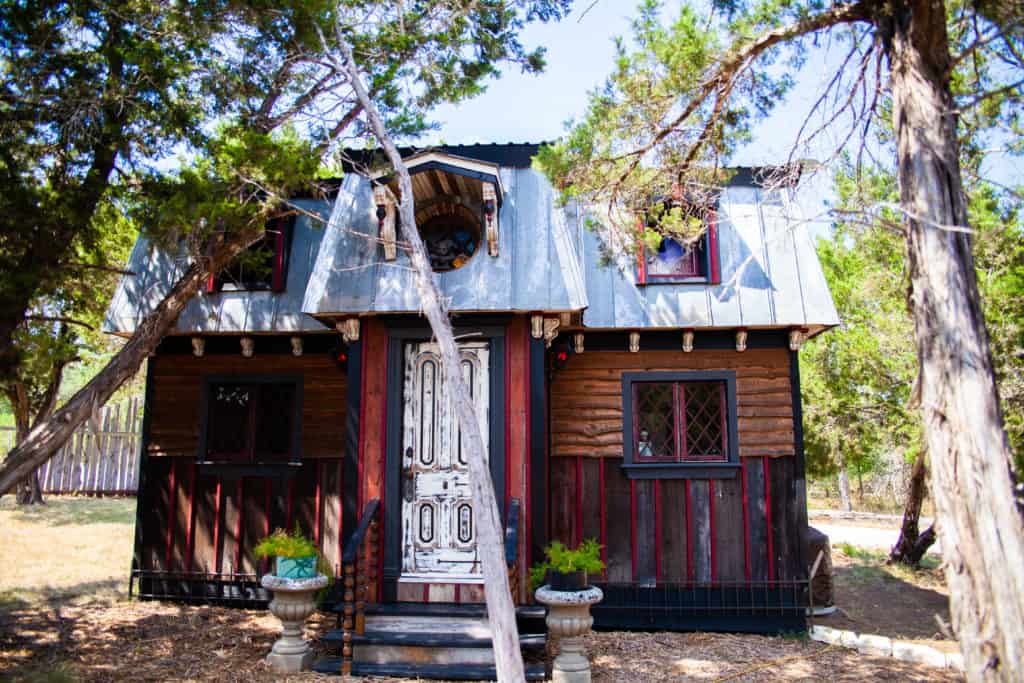 Currently Havenwald has three tiny homes including a Victorian home, a gypsy wagon, and a Robin Hood cottage where we stayed. Soon you will even be able to stay in a tiny home castle here in Texas as well.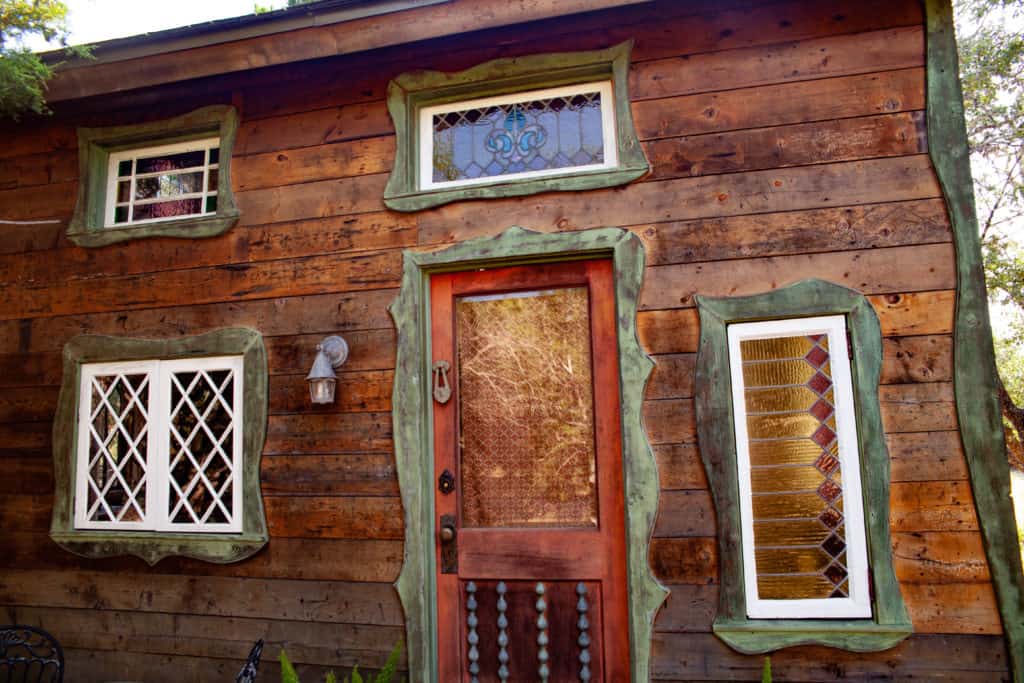 Made out of reclaimed wood and salvaged items, this adorable home includes a downstairs kitchen and small living room, as well as an upstairs tiny bedroom. I've been obsessed with the tiny home life, and the Robin Hood Cottage included that, plus all my fairy tale dreams. Beautiful stained glass windows covered the house, and I couldn't get over how adorable the different colored wood was.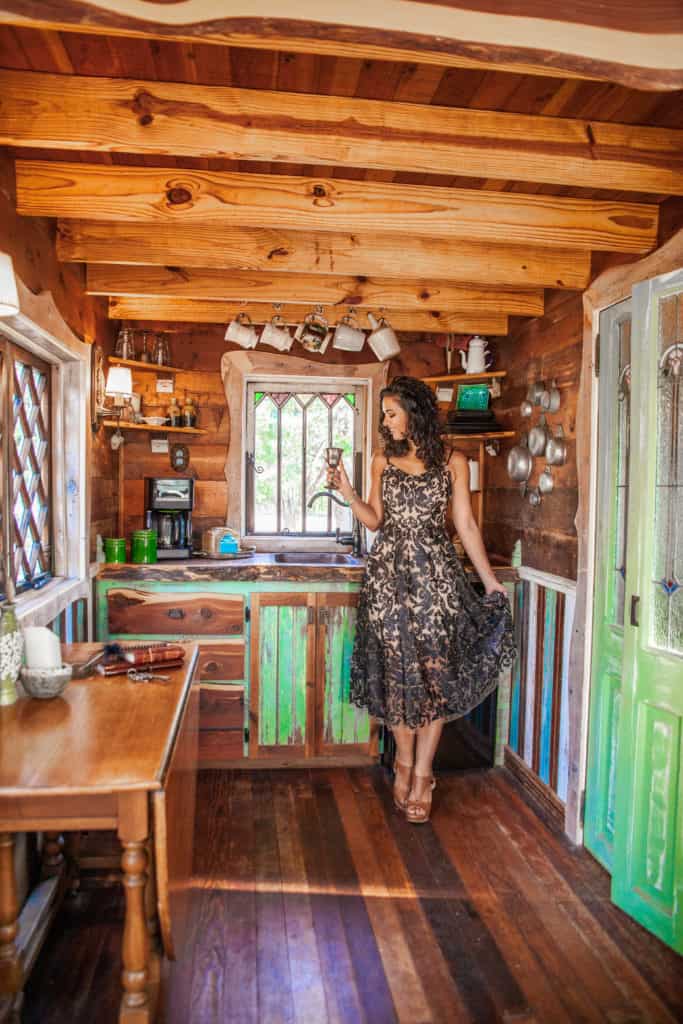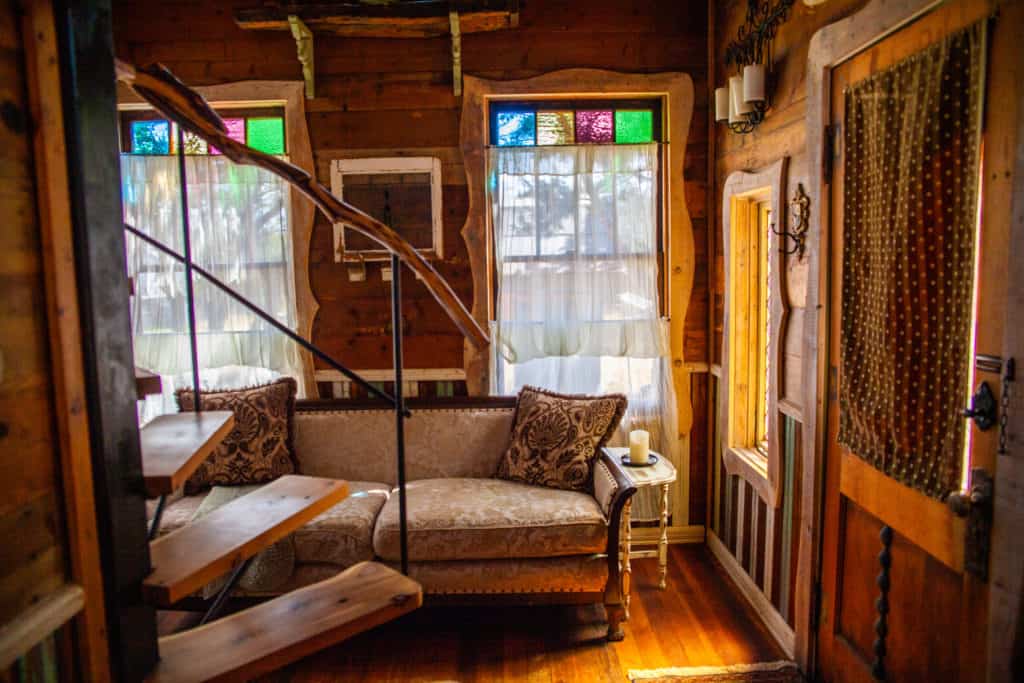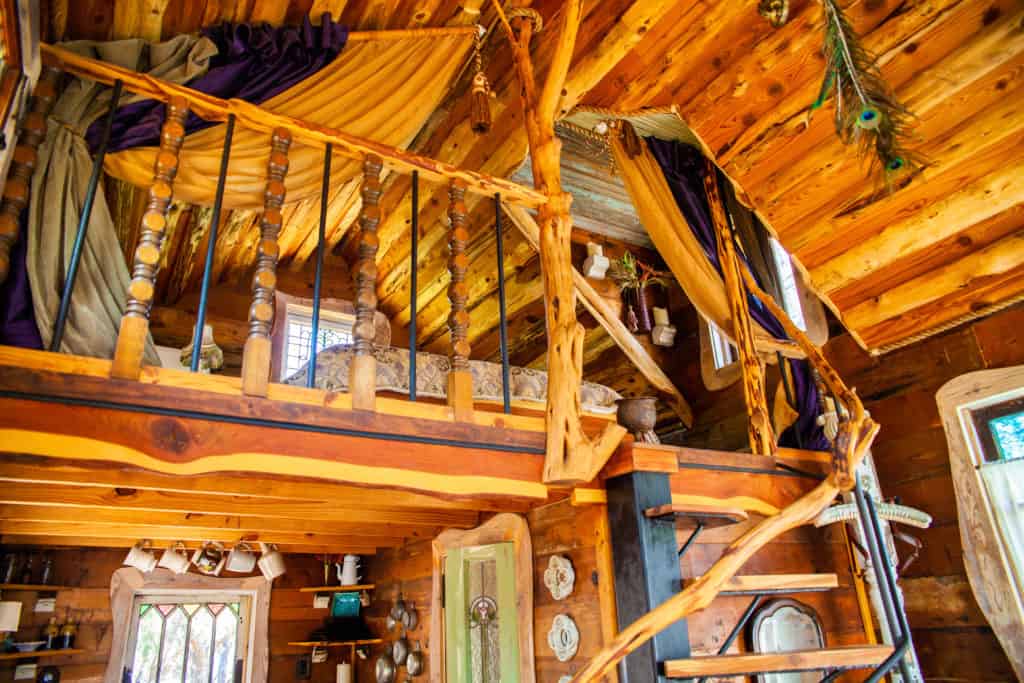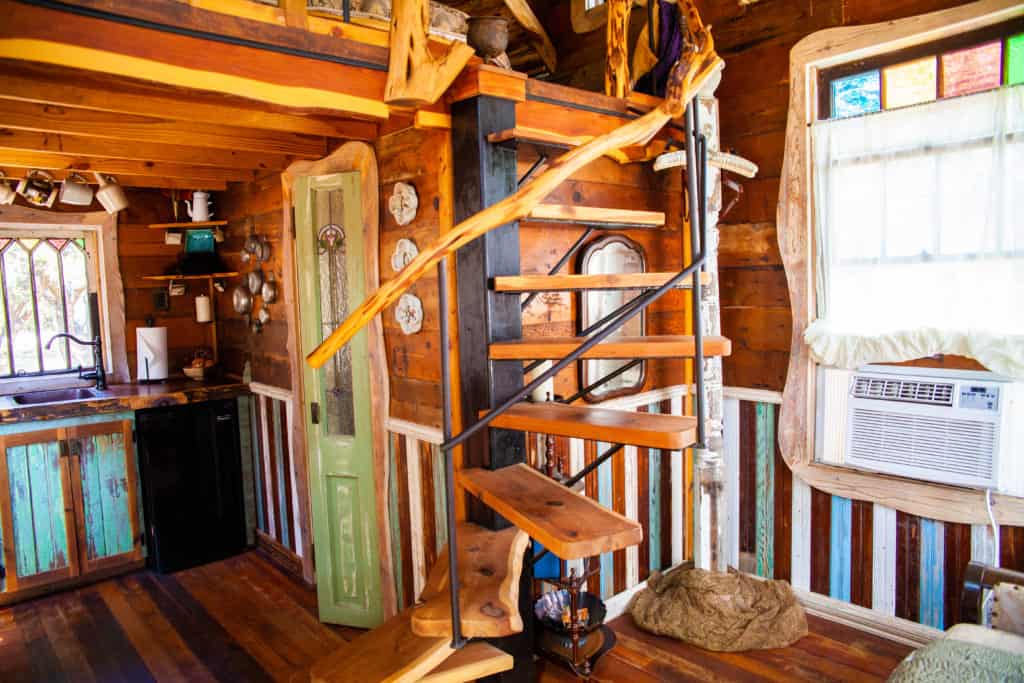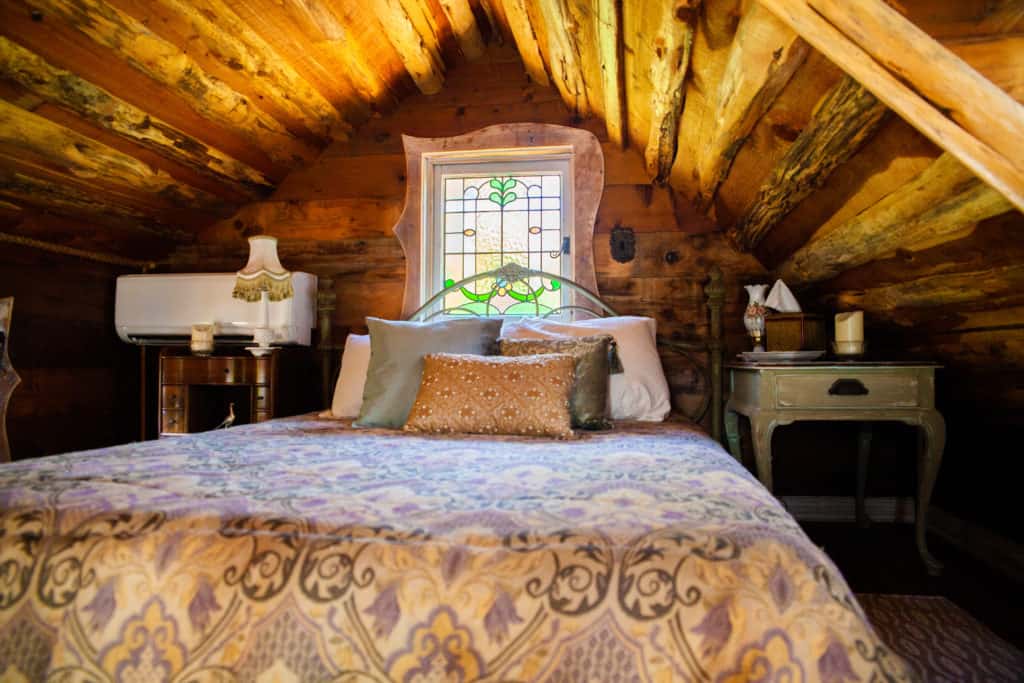 As if this house wasn't cute enough, the owners were absolutely charming. Every morning we were met with an adorable picnic basket. One day it contained fresh goodies with organic yogurt, muffins, a boiled egg, and cheese. The next day we had tacos from a popular taco shop!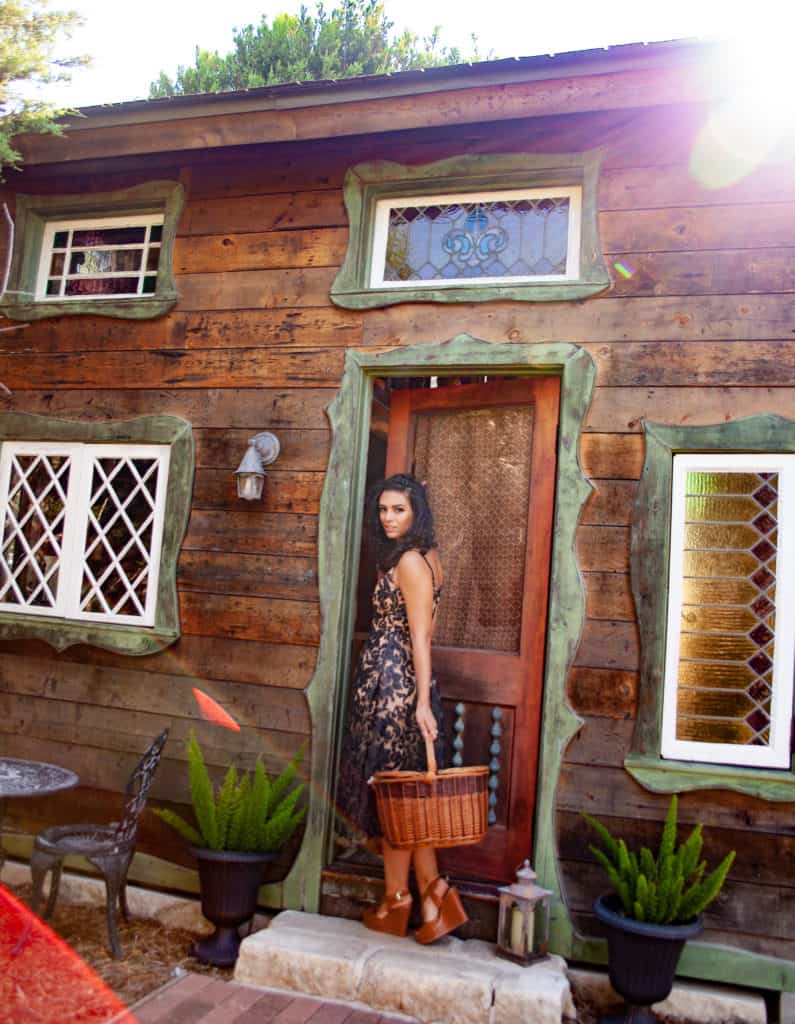 Overall, I think I found the most magical little home in Texas for a beautiful getaway. If you're looking to stay here, you can book through Airbnb. If you're a first-time user, you can use this link for a discount. You can also check other unique places to stay in Dripping Springs.