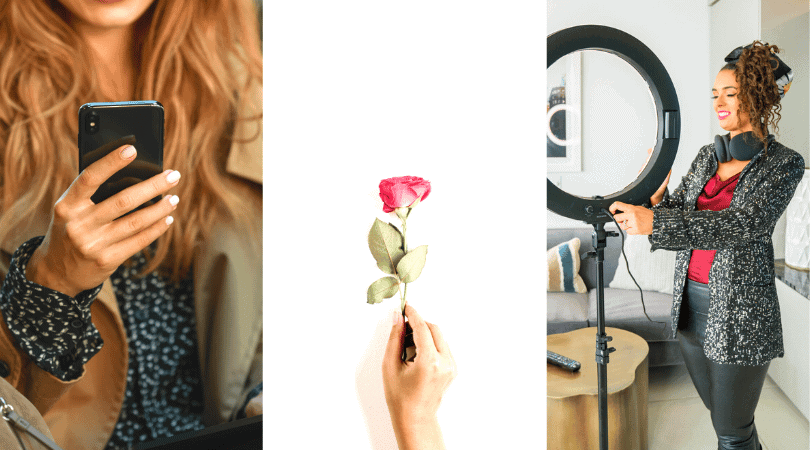 Today I spent a good majority of my time doing research on how to grow my Instagram. I always want to stay creative and work on growing my community. But after a while I really wasn't learning anything I didn't know. So I'm going to walk you through the basics of what everyone else out there says. Then I'm going to provide you with innovative ways to actually grow on Instagram. I can't control the algorithm, and I'm not going to speculate on things that Instagram won't tell us themselves, but I can create innovative strategies on my own to grow on Instagram.
The obvious (Make sure you are already doing this before moving on to the other strategies).
Yes GOOD content is key to growth! I could hit the explore page of every single person on Instagram but if I have bad photos and I wasn't interesting, no one is going to follow. It is important to invest in equipment and learn how to edit photos. You can't 'hack' your way into good photos. Instagram is a visual platform and therefore people want to see things that are aesthetically pleasing.
Engage, Engage, Engage. If you are just posting content and not engaging with your followers, they're going to lose interest. There are so many Instagram influencers/bloggers out there. If they're engaging with you, and you don't engage back, they will find someone else who will give them the time of day.
Hashtags. They're awesome. It doesn't happen very often, but when my posts go viral, it's usually from hashtags, and I get A LOT of traction. I always use about 30 hashtags. It's never seemed to cause me any problems.
Location. Never just tag the city you're in. Tag the exact location. People so often use Instagram to decide if they're going to visit a coffee shop, what they're going to order from the menu, what's at that attraction, etc. Depending on how popular that destination, you can be discoverable for a long amount of time.
Innovative Ways to Actually Grow on Instagram
My biggest thing when it comes to growing is to be everywhere. I don't get a huge amount of followers from one source, but I get small amounts from a bunch of different tactics. Below are some of my strategies as well as some examples of how I've done it in the past.
Giveaways – This has been one of my favorite ways to grow and one that I've found beneficial at no cost to me. Usually this happens 1 of 2 ways. Either a brand reaches out to me or I reach out to them. I'll explain what happens in both instances.
X brand reaches out to me and wants to do a giveaway worth $200. I respond and say I would love to, but can we do it for $300 and I will add in another influencer. Brand agrees because it costs them less to reach a larger audience. I reach out to another influencer who loves the idea. This giveaway costs us nothing, the other influencer did none of the work and gets some of my followers. I also get some of hers.
The other option is when I reach out to a brand I want to do a giveaway with. Sometimes I plan it with another influencer ahead of time or sometimes I say I will do it with another influencer with the same following. Again brand is happy, the other influencer is happy and I'm happy. We all win and it cost me nothing.
Blogging – I've seen so many Instagrammers say they don't have a blog or don't focus on growing it and they're missing out! I get THOUSANDS of unique blog views a month. That means there are thousands of new people coming to my website through Pinterest, SEO, and other means who probably aren't following me on Instagram (you can follow here :)). I have a large side bar and footer connecting to my Instagram as well a lot of links in my own posts. Yes, blogging takes work, but it pays off double time! Additionally, don't be afraid to link your Instagram content to Pinterest.
Instagram Shout outs – I'm very intentional about doing at least 10 shout outs a month. I DM bloggers I love and whose content I interact with a lot (and they interact with mine) and ask if they want to do a shout out. Basically I take my favorite photos of them and create a couple of stories about why I love them. I found that creating 2-3 stories usually works better than 1 on both ends. Also, the people watching others' stories tend to be more engaged!
Instagram Takeovers – Instagram stories are another way that is mutually beneficial for both parties. There's usually one person behind that Instagram account and it's hard to constantly create engaging instastory content from behind a desk. I have two instances that I think worked perfectly for this:
I had a trip coming up and I had been working with a brand that fit the adventure lifestyle. I asked them if they would be interested in me doing an Instastory takeover where I took their followers on my trip. I also asked for them to do some teasers on their Instagram and other social media platforms ahead of time and I did some on mine. Some brands will add in an Instagram post beforehand. Some won't.
I was attending an event that a media source hosted. I asked if they would let me do a takeover to show the event and they agreed.
Get Reshared – This is something that I was very strategic with early on especially while travelling. When I had 5k and less followers it, was hard to get sponsored gigs (although I was able to get some free stuff). But I knew the more eyes I got on my content, the bigger I'd grow. So I paid attention to which brands re-featured posts and would go to those locations, snap my phone, and tag the brand or place. The more exposure you can get the better.
Become an Expert in Something– You really don't have to go far to find a travel blogger. So how do I stand out? The best thing I did for my Instagram & blogging career was to niche down and start my Texas Travel Series. You see, people on Instagram probably don't remember that I've been to Austin, or Big Bend, or Marfa. But they remember that I've been to A LOT of places in Texas so they come to me to see if I've been to a city that they plan on visiting or asking for advice on where to go for a quick getaway. Even better they recommend me to other people who are planning a trip in Texas. Find what makes you memorable so that people don't only come back to your profile but also say you need to check out "x" they have so much good "x".
So there you have it. Innovative ways to actually grow on Instagram. Keep up the hard work! Come up with your own strategies. Get creative! I hope these help. If you enjoyed this, please feel free to share on Facebook, Pinterest, Instastories, etc!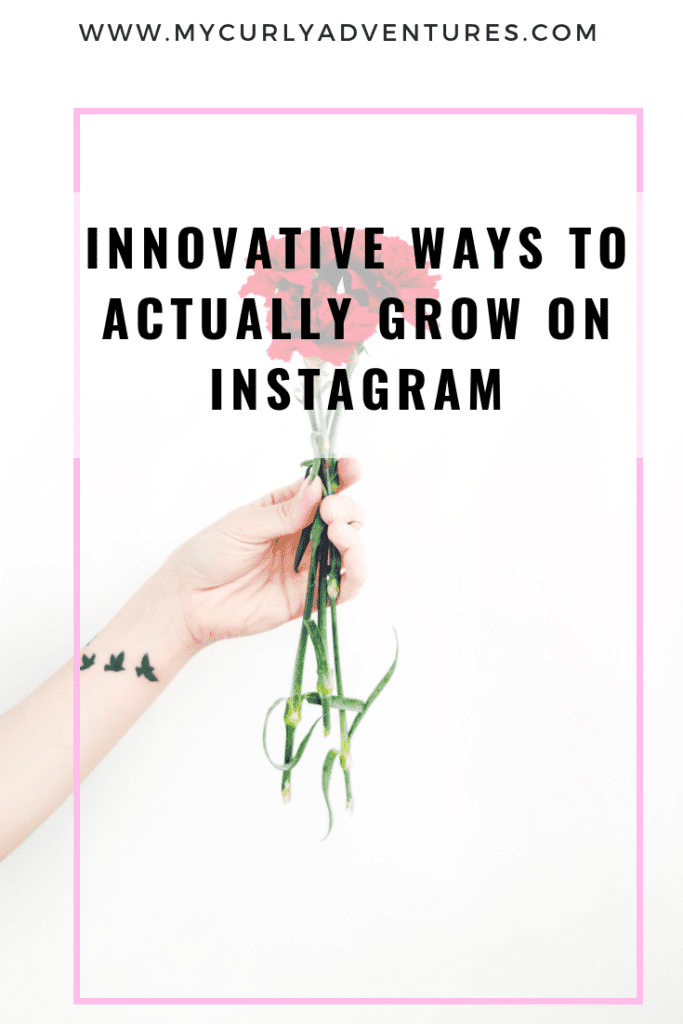 SIGN UP FOR A FREE GUIDE TO INCREASE YOUR SOCIAL MEDIA ENGAGEMENT!