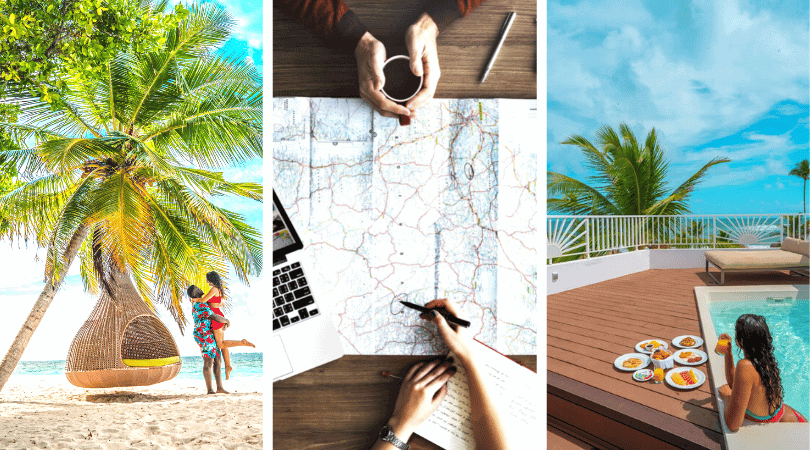 Wondering how to work with tourism boards? In the world of travel and tourism, working with tourism boards can be a great way to gain exposure, experience, and even make some money. These boards are constantly seeking fresh perspectives from travel influencers like you who can provide captivating content that resonates with their audience.
This guide is a great place to start! From crafting compelling pitches to presenting your blog posts effectively, it will help you navigate the exciting world of hospitality partnerships.
First Steps to Working with Hotels & Tourism Boards
Do your research on the tourism industry – Before you reach out to any hotels or tourism boards, take some time to research the destinations you're interested in. What are the must-see attractions? What are the best places to stay? What are the local customs and etiquette? The more you know about a destination, the better you'll be able to pitch your ideas to hotels and tourism boards.
Find the right contact – Once you've narrowed down your choices, it's time to find the right contact person at each hotel or tourism board. This could be the marketing director, the public relations manager, or someone else. Take some time to research each person's background. Additionally, try to find out if the tourism board or hotel works with any PR companies, as this may also be a good contact point for your project.
Write a compelling pitch – When you're ready to reach out, be sure to write a compelling pitch that highlights your skills and experience. Explain why you're the right person to promote their destination and what you can offer them in return. It's important to convey that you've done your homework and know the best way to highlight their destination's unique features and attractions.
Be patient and persistent – It may take some time to land a partnership with a hotel or tourism board. Don't get discouraged if you don't hear back right away. Keep following up and eventually you'll find the right opportunity.
How to Work with Tourism Boards: Get A Media Kit
Step up your game with a media kit! Before approaching tourism boards, you need to have a professional media kit ready.
This essential document showcases your blog's statistics, past collaborations, audience demographics, and examples of your work. It's your blog's resume and a powerful tool to persuade tourism boards of your credibility and potential as a partner.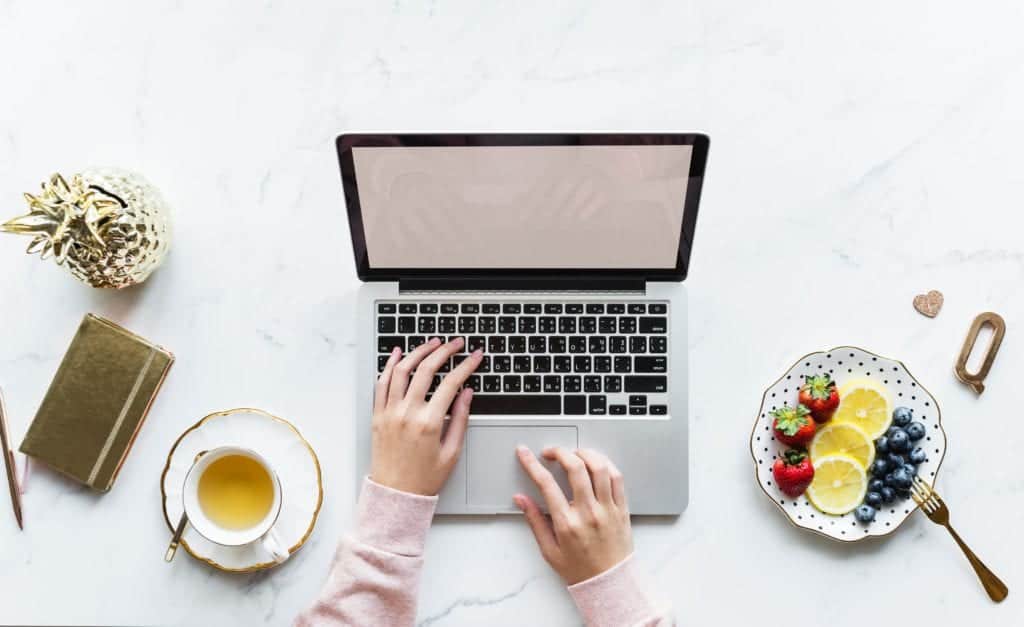 Things to Know When Working with Tourism Boards
First and foremost, it's a good idea to familiarize yourself with the destination's unique culture, history, and attractions. This knowledge will not only help you craft more authentic and engaging content but also demonstrate your genuine interest.
Additionally, be prepared to showcase the value you bring as a travel influencer through your storytelling skills, audience engagement, and the creative ways you can spotlight their offerings on your social media channels.
Lastly, communication is key; maintain an open and transparent dialogue with the tourism board to ensure smooth and successful partnerships.
Remember, it's not just about promoting a place; it's about creating an enriching experience for your audience and fostering a win-win collaboration with the tourist board.
How to Find Tourism Boards to Work With
Honestly, this is the easiest part.
I simply look up the city and search the keywords, "tourism" or "visit." So if I wanted to work with NYC, I would look up "Visit NYC," go to their contact page, and look for the marketing contact.
How to Work with Tourism Boards: Finding Hotels
When it comes to hotels, I have reached out in three different ways.
Sometimes it's as easy as googling xxx hotel and looking for the marketing contact. A lot of times I find that hotels have a PR firm that handles the relationships, and so I reach out to the PR professionals. And if it's a huge hotel, like Marriott, there is often a media request form conveniently located on their page.
How to Work with Tourism Boards: Learn How to Pitch
Hello xxx,
My name is Jessica, and I am the content creator of My Curly Adventures, a travel and lifestyle brand. I love certain aesthetics, unique features, etc. Basically, throw in lots of compliments.
I am heading to xxx city on these days to write about the best things to do and explore the hidden gems. I was reaching out because I would like to plan a media visit and wanted to see if there were opportunities to partner together. You can see one of my recent CVB collaborations here (or if this is your first time, say, "a recent trip I covered"). I've also attached my media kit below for your review. I look forward to hearing from you.
From there, all the juice is in the media kit. It shows what I have provided for past collaborations, photos I've taken, and the results of the collaboration.
Something a Little Extra
I also wanted to share a pitching tactic that was extremely successful for me in the realm of travel blogging. This tactic not only helped build my authority but also demonstrated that my intentions went beyond seeking free trips.
Rather than just going to random destinations, I started a Texas Travel Series. This helped me become a Texas expert, as well as gain media coverage. It made my travel guides more intentional, I earned a local audience, and it gave boards and hotels something to be excited about.
Additionally, now that I have dozens of Texas city guides, I have content that can be repurposed for years, such as top budget-friendly destinations in Texas, romantic destinations, spring destinations (the list goes on), and used in future social media campaigns. Boards will appreciate the long-term value, and it's something that made me stand out.
Think about additional things you can offer. Do you create video blogs/vlogs? Do you want to cover a different angle that hasn't been covered?
Frequently Asked Questions (FAQs)
Q: Blogging isn't really a thing where I am? What should I do?
A: Absolutely still pitch! Online searching and social media have huge influences on where we visit and stay. Maybe the places have never even been reached out to, and they're looking forward to having someone come.
Again, just make sure to share what you can offer them. The worst they can say is no.
Q: Should I get paid?
A: That's a tricky question. Yes, you can get paid for traveling. However, you will want to build up your reputation and value.
Q: How can I pitch video to work with tourism boards?
Tourism boards will love that! I would say to start by creating a city or hotel video at your own time and date. Then use the pitch template below and add a section such as "I would love to share how I can create video content like I did here."
Some Parting Words
If you have been getting a lot of no's and you're discouraged, just know that it gets easier with time! The more travel you have under your belt, the more of a "resume" you have and the more authority you have.
If this is your first time, start small and make your offerings big.
Showcasing your value to travel companies is key, and setting yourself apart from the crowd of outreach efforts is crucial. Keep in mind that many places, especially those with luxury resorts, receive numerous requests daily. So, be persistent, stay unique, and let your passion for travel shine through in every pitch!
How to Get Paid As a Blogger
After helping a lot of travel bloggers turn unpaid projects into paid campaigns and seeing how many people were undercutting themselves, I put together this inexpensive guide to help bloggers and social media influencers make more money from their content. This guide can be bought for $30.
If you want to know how to make money as a writer, including how to use influencer platforms, reach out to brands, charge what you're worth, get brands to notice you, and more, this guide is for you!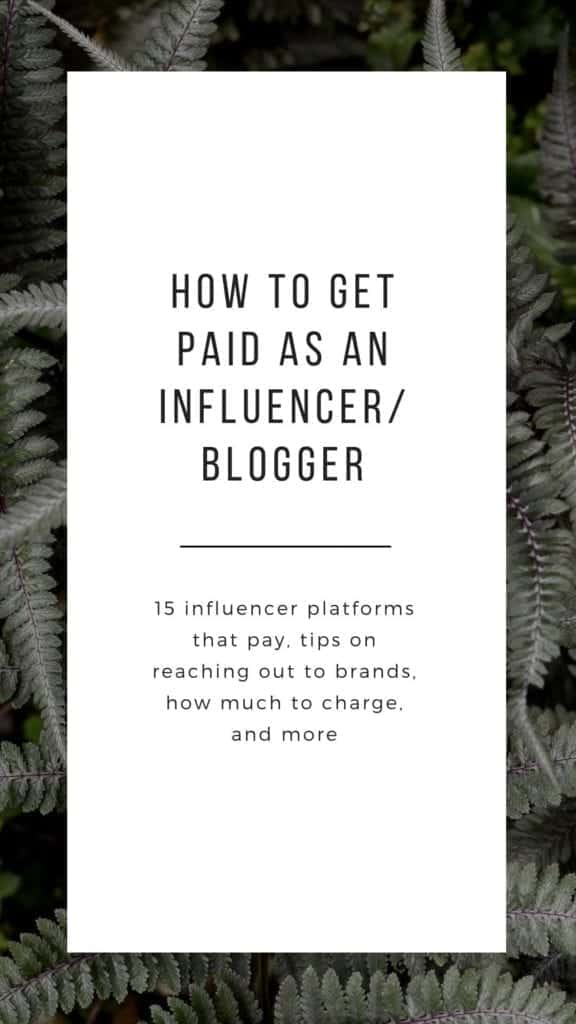 SIGN-UP FOR A FREE GUIDE TO INCREASE YOUR SOCIAL MEDIA ENGAGEMENT!