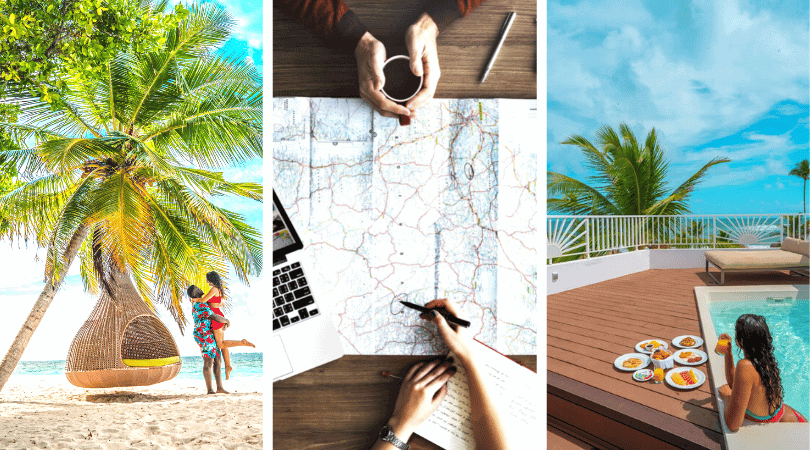 First Steps to Working with Hotels and Tourism Boards
<blockquote class="instagram-media" data-instgrm-permalink="https://www.instagram.com/p/BqpxfiFlbLy/?utm_source=ig_embed&amp;utm_campaign=loading" data-instgrm-version="14" style=" background:#FFF; border:0; border-radius:3px; box-shadow:0 0 1px 0 rgba(0,0,0,0.5),0 1px 10px 0 rgba(0,0,0,0.15); margin: 1px; max-width:540px; min-width:326px; padding:0; width:99.375%; width:-webkit-calc(100% - 2px); width:calc(100% - 2px);"><div style="padding:16px;"> <a href="https://www.instagram.com/p/BqpxfiFlbLy/?utm_source=ig_embed&amp;utm_campaign=loading" style=" background:#FFFFFF; line-height:0; padding:0 0; text-align:center; text-decoration:none; width:100%;" target="_blank"> <div style=" display: flex; flex-direction: row; align-items: center;"> <div style="background-color: #F4F4F4; border-radius: 50%; flex-grow: 0; height: 40px; margin-right: 14px; width: 40px;"></div> <div style="display: flex; flex-direction: column; flex-grow: 1; justify-content: center;"> <div style=" background-color: #F4F4F4; border-radius: 4px; flex-grow: 0; height: 14px; margin-bottom: 6px; width: 100px;"></div> <div style=" background-color: #F4F4F4; border-radius: 4px; flex-grow: 0; height: 14px; width: 60px;"></div></div></div><div style="padding: 19% 0;"></div> <div style="display:block; height:50px; margin:0 auto 12px; width:50px;"><svg width="50px" height="50px" viewBox="0 0 60 60" version="1.1" xmlns="https://www.w3.org/2000/svg" xmlns:xlink="https://www.w3.org/1999/xlink"><g stroke="none" stroke-width="1" fill="none" fill-rule="evenodd"><g transform="translate(-511.000000, -20.000000)" fill="#000000"><g><path d="M556.869,30.41 C554.814,30.41 553.148,32.076 553.148,34.131 C553.148,36.186 554.814,37.852 556.869,37.852 C558.924,37.852 560.59,36.186 560.59,34.131 C560.59,32.076 558.924,30.41 556.869,30.41 M541,60.657 C535.114,60.657 530.342,55.887 530.342,50 C530.342,44.114 535.114,39.342 541,39.342 C546.887,39.342 551.658,44.114 551.658,50 C551.658,55.887 546.887,60.657 541,60.657 M541,33.886 C532.1,33.886 524.886,41.1 524.886,50 C524.886,58.899 532.1,66.113 541,66.113 C549.9,66.113 557.115,58.899 557.115,50 C557.115,41.1 549.9,33.886 541,33.886 M565.378,62.101 C565.244,65.022 564.756,66.606 564.346,67.663 C563.803,69.06 563.154,70.057 562.106,71.106 C561.058,72.155 560.06,72.803 558.662,73.347 C557.607,73.757 556.021,74.244 553.102,74.378 C549.944,74.521 548.997,74.552 541,74.552 C533.003,74.552 532.056,74.521 528.898,74.378 C525.979,74.244 524.393,73.757 523.338,73.347 C521.94,72.803 520.942,72.155 519.894,71.106 C518.846,70.057 518.197,69.06 517.654,67.663 C517.244,66.606 516.755,65.022 516.623,62.101 C516.479,58.943 516.448,57.996 516.448,50 C516.448,42.003 516.479,41.056 516.623,37.899 C516.755,34.978 517.244,33.391 517.654,32.338 C518.197,30.938 518.846,29.942 519.894,28.894 C520.942,27.846 521.94,27.196 523.338,26.654 C524.393,26.244 525.979,25.756 528.898,25.623 C532.057,25.479 533.004,25.448 541,25.448 C548.997,25.448 549.943,25.479 553.102,25.623 C556.021,25.756 557.607,26.244 558.662,26.654 C560.06,27.196 561.058,27.846 562.106,28.894 C563.154,29.942 563.803,30.938 564.346,32.338 C564.756,33.391 565.244,34.978 565.378,37.899 C565.522,41.056 565.552,42.003 565.552,50 C565.552,57.996 565.522,58.943 565.378,62.101 M570.82,37.631 C570.674,34.438 570.167,32.258 569.425,30.349 C568.659,28.377 567.633,26.702 565.965,25.035 C564.297,23.368 562.623,22.342 560.652,21.575 C558.743,20.834 556.562,20.326 553.369,20.18 C550.169,20.033 549.148,20 541,20 C532.853,20 531.831,20.033 528.631,20.18 C525.438,20.326 523.257,20.834 521.349,21.575 C519.376,22.342 517.703,23.368 516.035,25.035 C514.368,26.702 513.342,28.377 512.574,30.349 C511.834,32.258 511.326,34.438 511.181,37.631 C511.035,40.831 511,41.851 511,50 C511,58.147 511.035,59.17 511.181,62.369 C511.326,65.562 511.834,67.743 512.574,69.651 C513.342,71.625 514.368,73.296 516.035,74.965 C517.703,76.634 519.376,77.658 521.349,78.425 C523.257,79.167 525.438,79.673 528.631,79.82 C531.831,79.965 532.853,80.001 541,80.001 C549.148,80.001 550.169,79.965 553.369,79.82 C556.562,79.673 558.743,79.167 560.652,78.425 C562.623,77.658 564.297,76.634 565.965,74.965 C567.633,73.296 568.659,71.625 569.425,69.651 C570.167,67.743 570.674,65.562 570.82,62.369 C570.966,59.17 571,58.147 571,50 C571,41.851 570.966,40.831 570.82,37.631"></path></g></g></g></svg></div><div style="padding-top: 8px;"> <div style=" color:#3897f0; font-family:Arial,sans-serif; font-size:14px; font-style:normal; font-weight:550; line-height:18px;">View this post on Instagram</div></div><div style="padding: 12.5% 0;"></div> <div style="display: flex; flex-direction: row; margin-bottom: 14px; align-items: center;"><div> <div style="background-color: #F4F4F4; border-radius: 50%; height: 12.5px; width: 12.5px; transform: translateX(0px) translateY(7px);"></div> <div style="background-color: #F4F4F4; height: 12.5px; transform: rotate(-45deg) translateX(3px) translateY(1px); width: 12.5px; flex-grow: 0; margin-right: 14px; margin-left: 2px;"></div> <div style="background-color: #F4F4F4; border-radius: 50%; height: 12.5px; width: 12.5px; transform: translateX(9px) translateY(-18px);"></div></div><div style="margin-left: 8px;"> <div style=" background-color: #F4F4F4; border-radius: 50%; flex-grow: 0; height: 20px; width: 20px;"></div> <div style=" width: 0; height: 0; border-top: 2px solid transparent; border-left: 6px solid #f4f4f4; border-bottom: 2px solid transparent; transform: translateX(16px) translateY(-4px) rotate(30deg)"></div></div><div style="margin-left: auto;"> <div style=" width: 0px; border-top: 8px solid #F4F4F4; border-right: 8px solid transparent; transform: translateY(16px);"></div> <div style=" background-color: #F4F4F4; flex-grow: 0; height: 12px; width: 16px; transform: translateY(-4px);"></div> <div style=" width: 0; height: 0; border-top: 8px solid #F4F4F4; border-left: 8px solid transparent; transform: translateY(-4px) translateX(8px);"></div></div></div> <div style="display: flex; flex-direction: column; flex-grow: 1; justify-content: center; margin-bottom: 24px;"> <div style=" background-color: #F4F4F4; border-radius: 4px; flex-grow: 0; height: 14px; margin-bottom: 6px; width: 224px;"></div> <div style=" background-color: #F4F4F4; border-radius: 4px; flex-grow: 0; height: 14px; width: 144px;"></div></div></a><p style=" color:#c9c8cd; font-family:Arial,sans-serif; font-size:14px; line-height:17px; margin-bottom:0; margin-top:8px; overflow:hidden; padding:8px 0 7px; text-align:center; text-overflow:ellipsis; white-space:nowrap;"><a href="https://www.instagram.com/p/BqpxfiFlbLy/?utm_source=ig_embed&amp;utm_campaign=loading" style=" color:#c9c8cd; font-family:Arial,sans-serif; font-size:14px; font-style:normal; font-weight:normal; line-height:17px; text-decoration:none;" target="_blank">A post shared by Texas Blogger - Travel (@mycurlyadventures_)</a></p></div></blockquote> <script async src="//www.instagram.com/embed.js"></script>
Get A Media Kit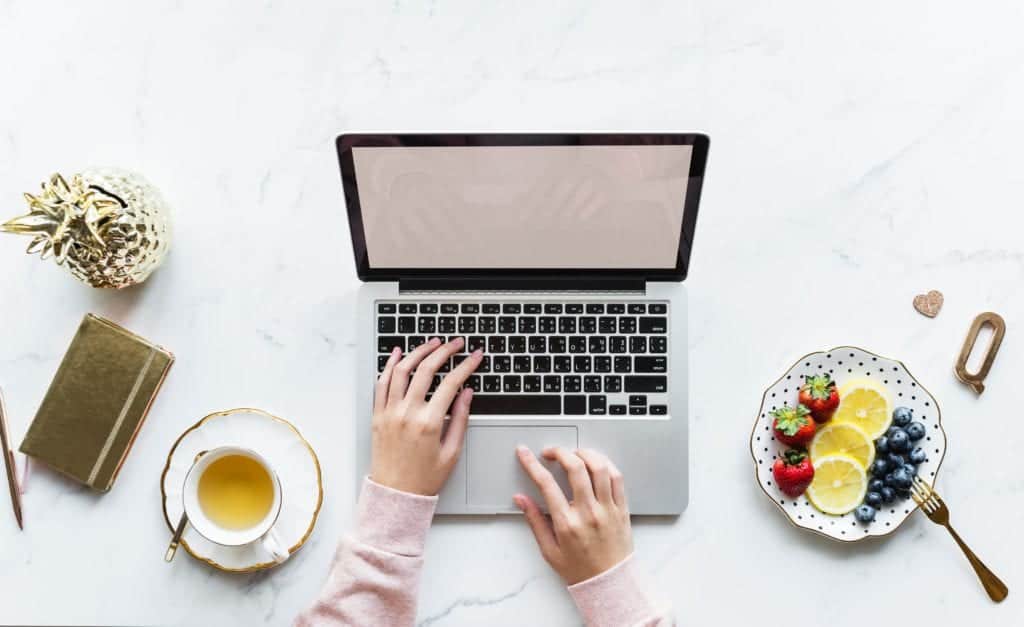 What to know when working with tourism boards
Finding Tourism Boards to Work With
Honestly this is the easiest part. I simply look up the city and search the keywords tourism or visit. So if I wanted to work with NYC, I would look up "Visit NYC" and go to their contact page and look for the marketing contact.
Finding Hotels
When it comes to hotels, I have reached out in 3 different ways. Sometimes its as easy as Googling xxx hotel and looking for the marketing contact. A lot of times I find that hotels have a PR firm who handle the relationships, and so I reach out to the PR firm. And if it's a huge hotel, for instance Marriott, there is often a media request form right on their page.
How to Pitch
Hello xxx,
My name is Jessica and I am the Content Creator of My Curly Adventures, a travel and lifestyle brand. I love (certain aesthetic, unique feature, etc. Basically throw in lots of compliments).
I am heading to xxx city these days to write about the best things to do, and to explore the hidden gems. I was reaching out because I would like to plan a media visit and wanted to see if there were opportunities to partner together. You can see one of my recent CVB collaborations here (or if this is your first time say "a recent trip I covered").  I've also attached my media kit below for your review. Looking forward to hearing from you.
From there all the juice is in my media kit. It shows what I have provided for past collaborations, photos I've taken, and results of the collaboration.
A Little Extra
I also wanted to share a pitching tactic that was extremely successful for me and helped build my authority/prove I wasn't just looking for a free trip. Rather than just going to random destinations, I started a Texas Travel Series. This helped me become a Texas expert as well as gain media coverage. It made travel guides more intentional, gained me a local audience, and gave boards and hotels something to be excited about.
Additionally, now that I have dozens of Texas city guides, I have content that can be re-purposed for years (top budget friendly destinations in Texas, romantic destinations, spring destinations, the list goes on). Boards will appreciate the long-term value and it's something that made me stand out.
Think about additional things you can offer. Do you do video? Do you want to cover a different angle that hasn't been covered?
FAQs
Q: Blogging isn't really a thing where I am? What should I do?
A: Absolutely still pitch! Online searching and social media have huge influences on where we visit and where we stay. Maybe the places have never even been reached out to and they're looking forward to having someone come. Again just make sure to share what you can offer them. The worst they can say is no.
Q: Should I get paid?
A: That's a tricky question. Yes you can get paid for travelling. However, you will want to build up your reputation and value.
Q: How can I pitch video to work with tourism boards?
Tourism boards will love that! I would say start by creating a city or hotel video on your own time/dime. Then use the pitch template below and add a section such as "I would love to share how I can create video content such as I did here".
          View this post on Instagram                      
Some Parting Words
If you have been getting a lot of nos and you're discouraged just know that it gets easier with time! The more travel you have under your belt, the more of a "resume" that you have and the more authority you have.
If this is your first time, start small and make your offerings big. You want to provide value to them and stand out compared to others who are simultaneously reaching out. Remember that some of these places (especially the luxury resorts) are getting multiple requests a day.
How To Get Paid As a Blogger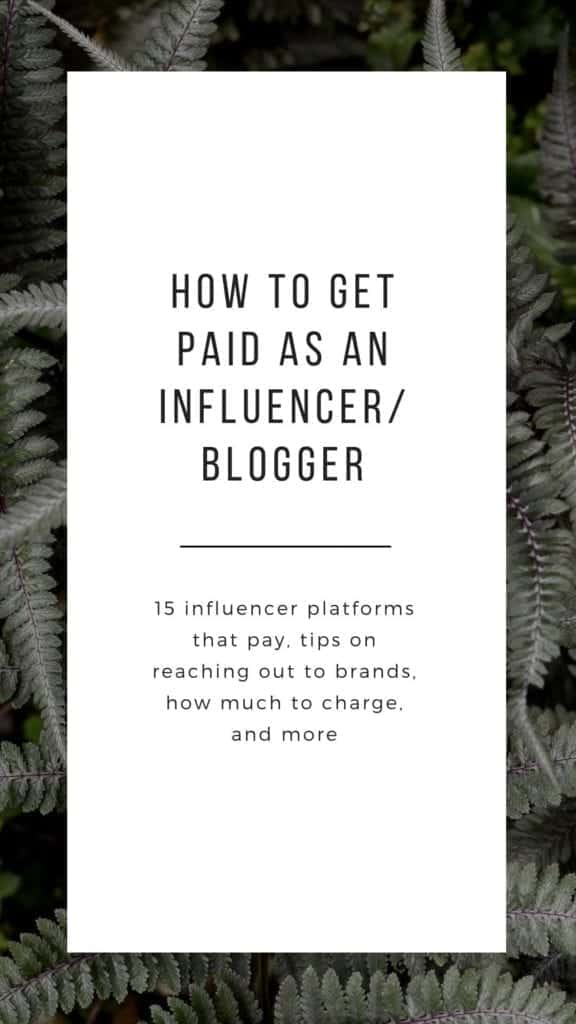 If you want to learn how to get paid as a blogger including influencer platforms, how to reach out to brands, charging what you're worth, how to get noticed by brands, and more. After working with countless bloggers to help turned unapid collaborations into paid campaigns and seeing how many people were undercutting themselves, I put together this affordable guide to help bloggers and influencers make more off of their content. You can purchase this guide for $30.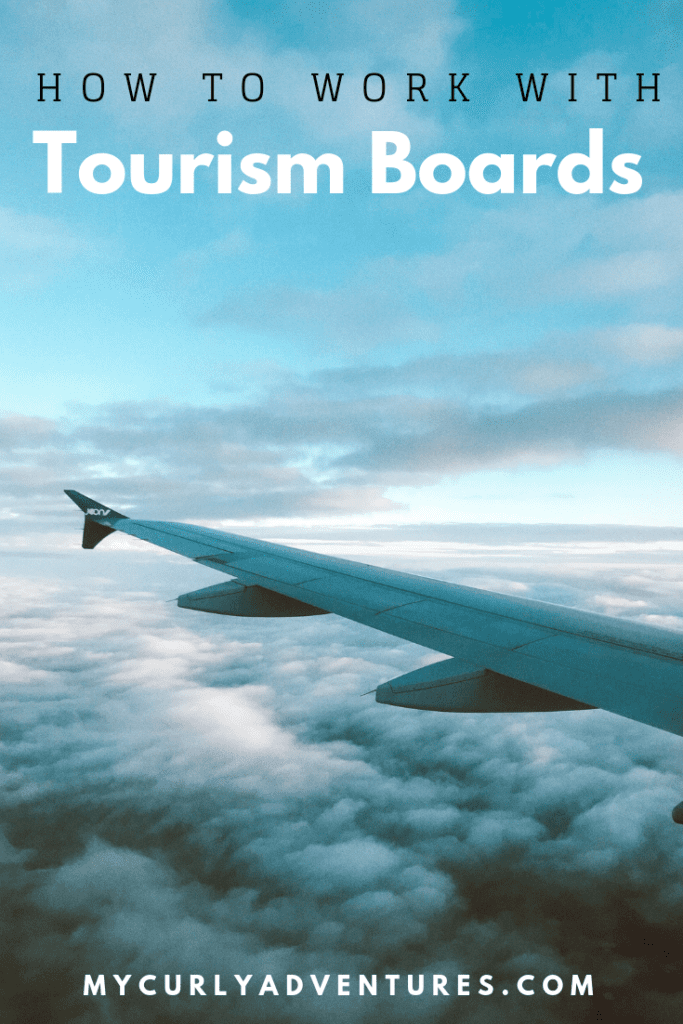 SIGN UP FOR A FREE GUIDE TO INCREASE YOUR SOCIAL MEDIA ENGAGEMENT!