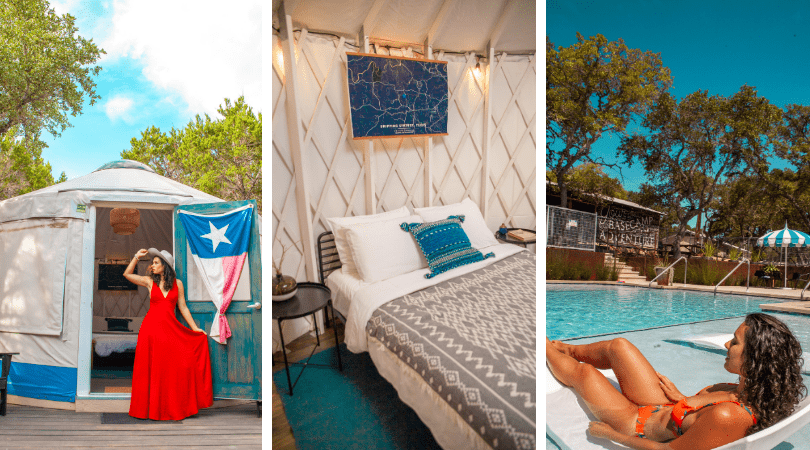 If you're looking for a unique experience in Dripping Springs, you can actually stay in yurt at Lucky Arrow Retreat! Plus save $10 off through Hipcamp! This cute glamping adventure is perfect for a fun girl's weekend getaway, girls retreat, or even family trip!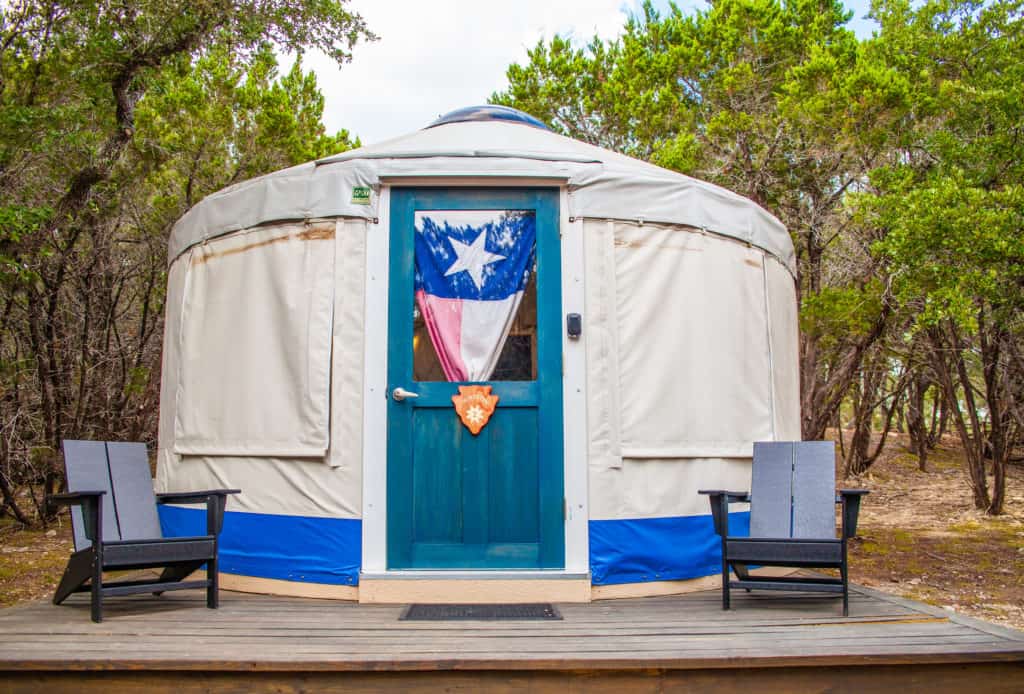 Enjoy the wilderness in your own yurt surrounded by trees and with a fire place out front. I loved all of the beautiful designs like the Texas flag hanging outside our door, the Dripping Springs map hanging over our bed, and the vintage styled record player keeping us jamming during our stay!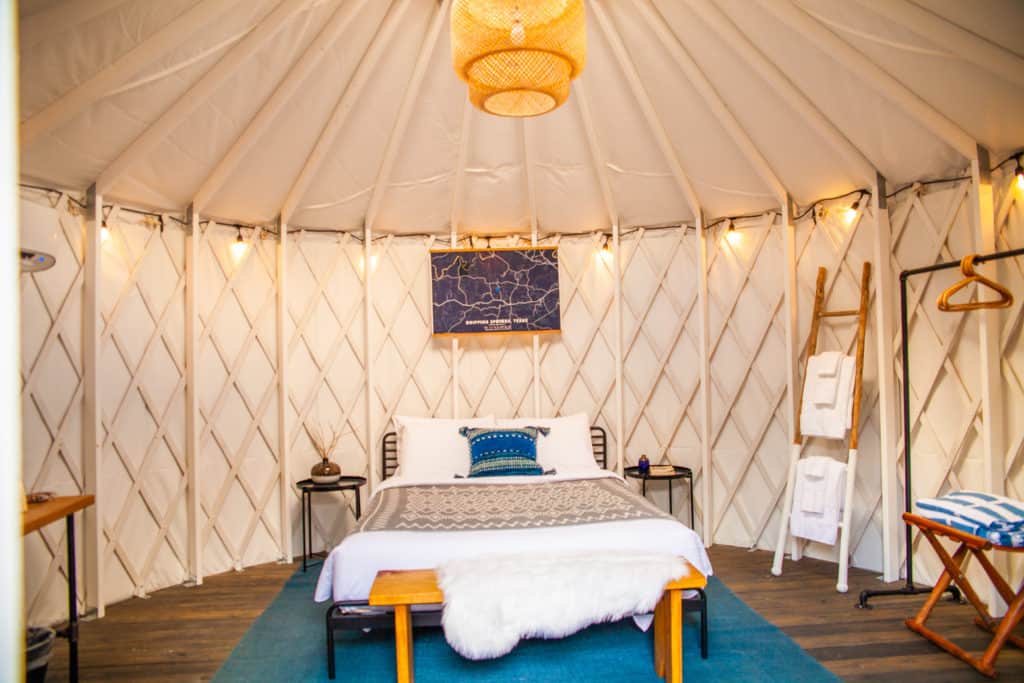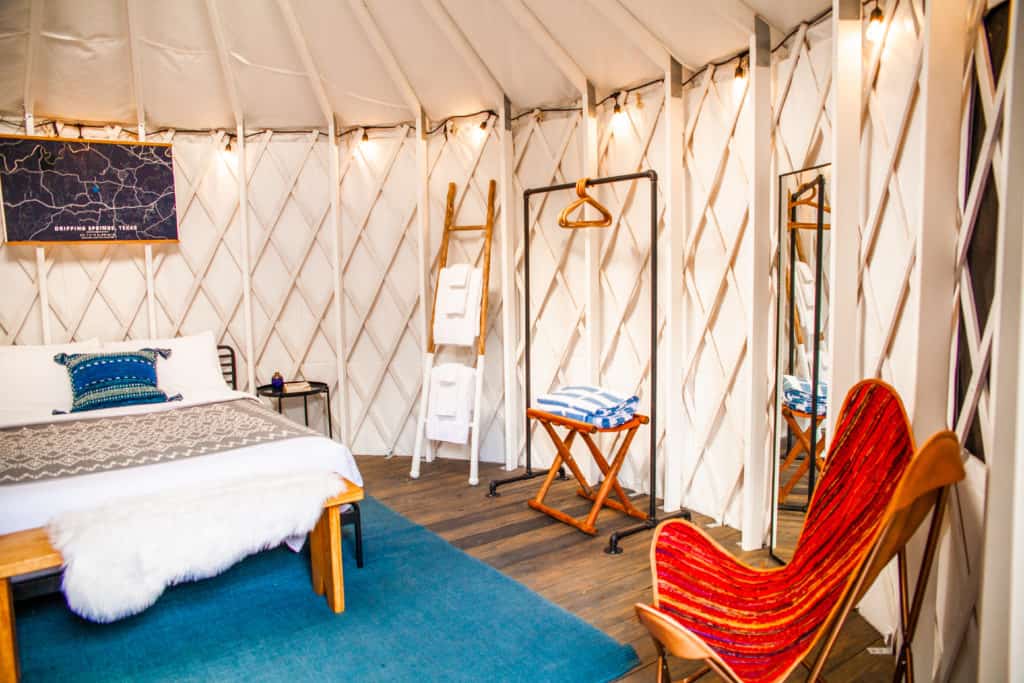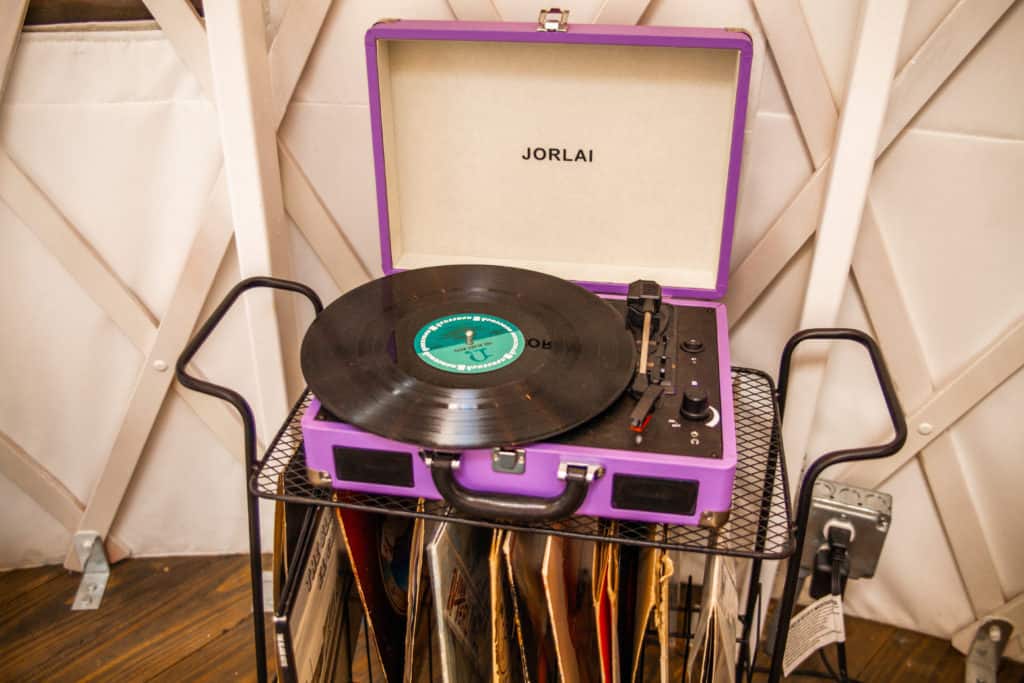 There was A/C, so even though we had the beauty of nature, we didn't really have to rough it!
In addition to the more secluded yurts, they have a pool and community area where you can play darts, swim in the pool, and hang out with others!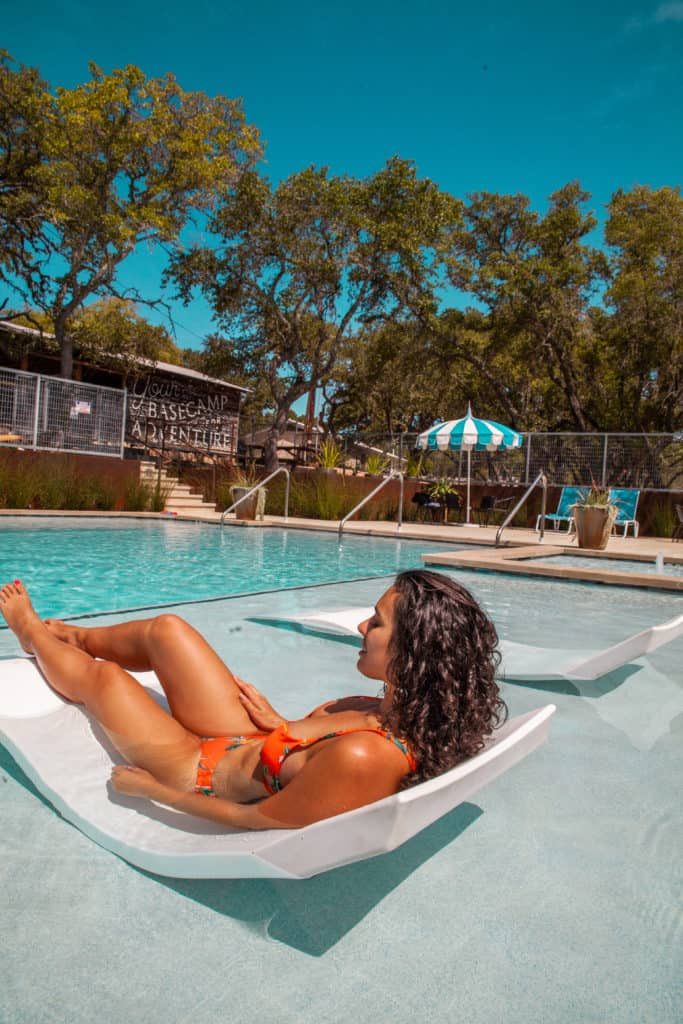 We were so fortunate that when we were there, there was absolutely no one! It felt like we had the entire property to ourselves!
While bathrooms are a short walk away, I was impressed how clean they are. Clean white walls and the showers were closed off rooms so you had privacy!
In addition to our yurt, there are so many other cool places to stay in Dripping Springs that you should check out. Don't forget to also checkout all of the fun things to do in Drippings Springs!