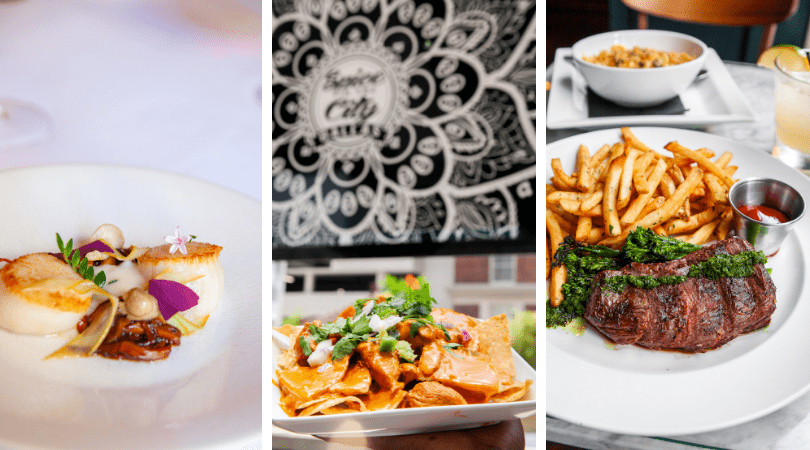 Downtown Dallas makes for such a great weekend getaway because of all of the unique things to do and because you don't need a car to travel to most places. Not to mention all the good food! You can practically eat around the world without ever leaving Downtown Dallas.
Fine China
The hardest part about dining at Fine China is deciding what to eat. The cocktails are always a good start, and I love the unique flavors they use such as the Sine-French Connection, which is served in a French press with Takara Soju, lime, hibiscus, orange, grapefruit, sage or the Pitch black with fords gin, Suze, elderflower, activated charcoal, and lemon.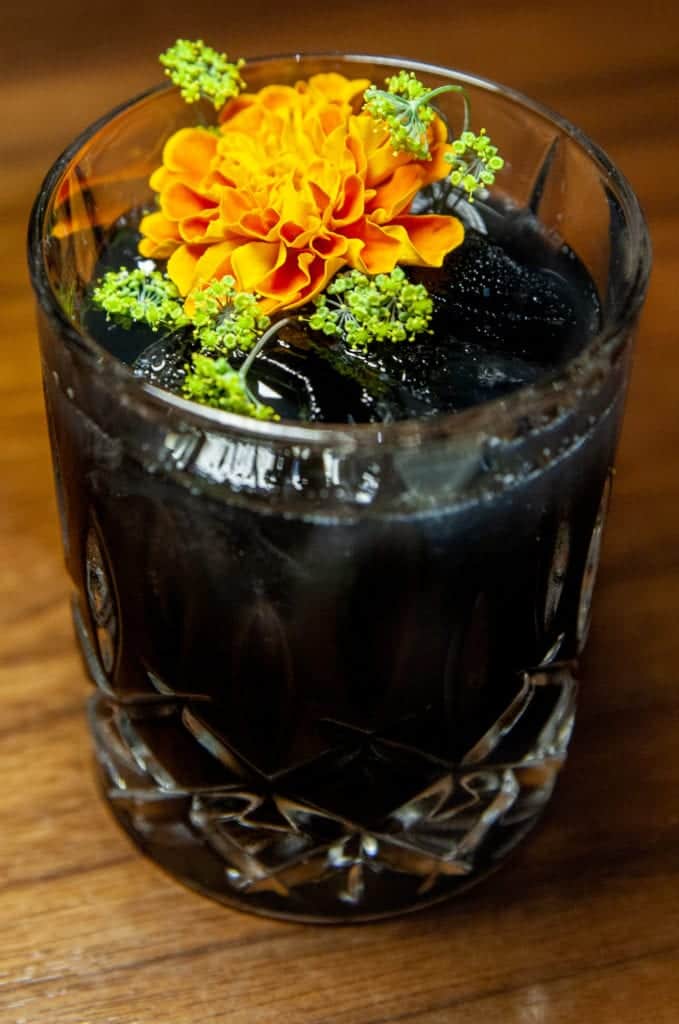 When it comes to food, they have your traditional noodle dishes packed with flavor. You can also go the dim sum route with smacked cucumbers, sticky pork ribs, and pork wontons so you can try a little bit of everything. The ultimate dish, though, is their Cantonese Roast Duck. You can either get the half or the full. I could easily go once a week and order this.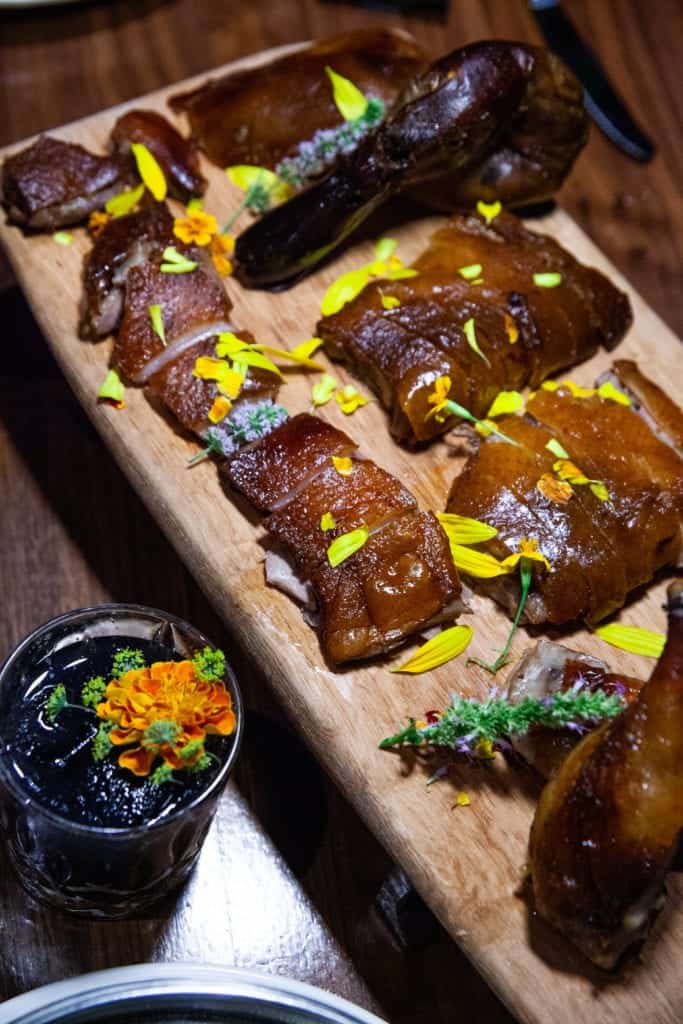 The French Room
The French Room is the perfect place for a classy dinner, or you can go for high tea! Most recently we enjoyed a romantic five course French meal and wine pairing in their beautiful French-themed dining room. You can read all about our experience at the French Room.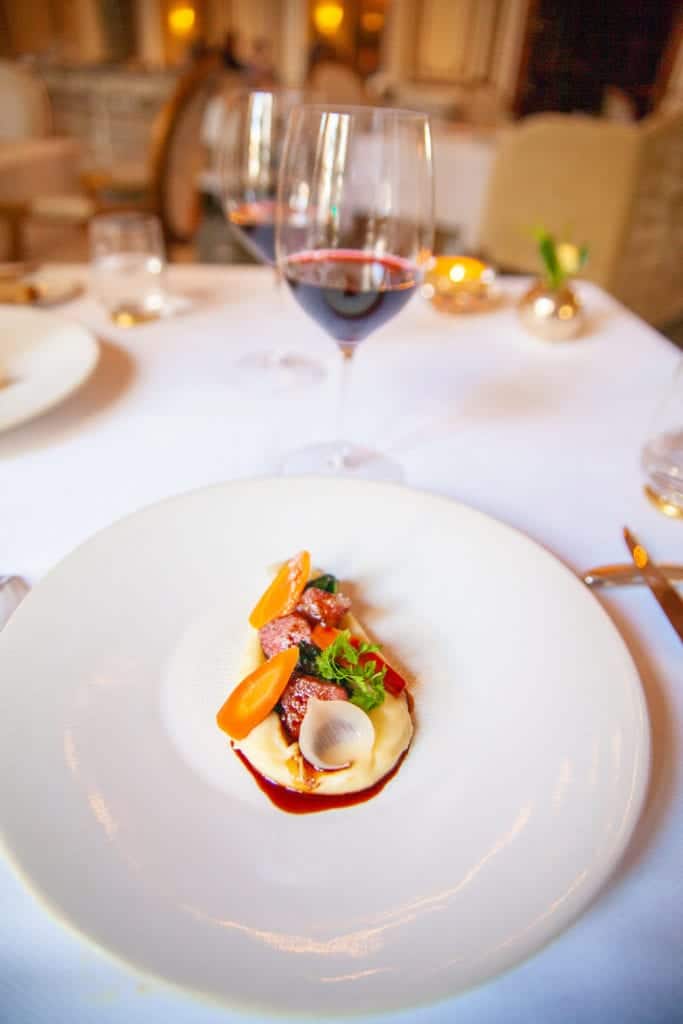 Spice in the City
I didn't even know Indian-Tex-Mex fusion could be a thing, but Spice in the City has created the perfect mixture of flavors. Tacos served with paneer or curry, Tikka-dillas, and my favorite, the Tikka nachos, which are tortilla chips topped with tikka masala!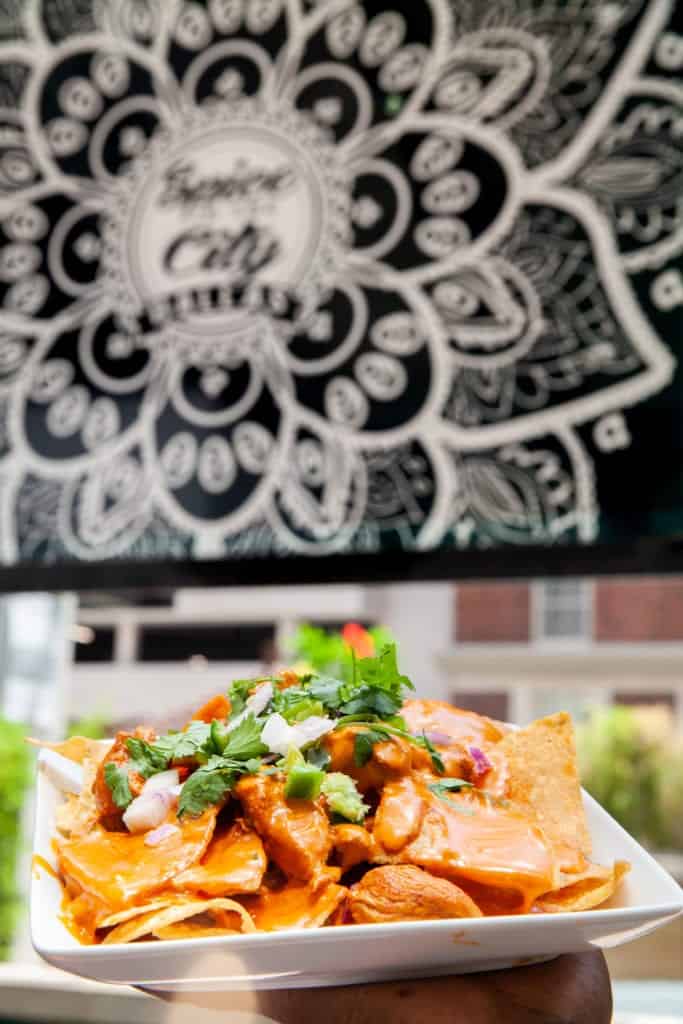 Cafe Izmir
Cafe Izmir is my go-to spot for Mediterranean tapas. I love getting to try a bunch of different items! The hummus here is one of my favorites, and you can't go wrong with Sangria. The eegra spicy eggplant, and kabobs are always a good idea!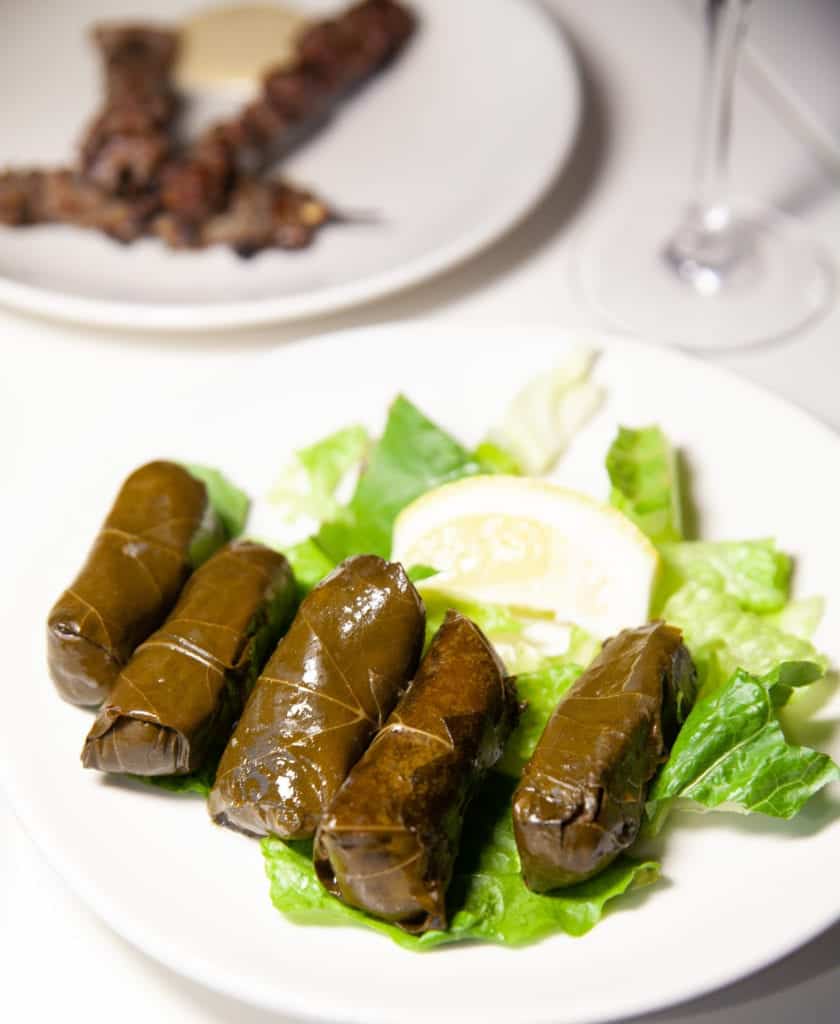 The Crafty Irishman
Of course you can't skip out on a beer, but The Crafty Irishman has also a list of hearty Irish dishes including a traditional Irish breakfast, Irish stew, drunken mussels, and pub curry.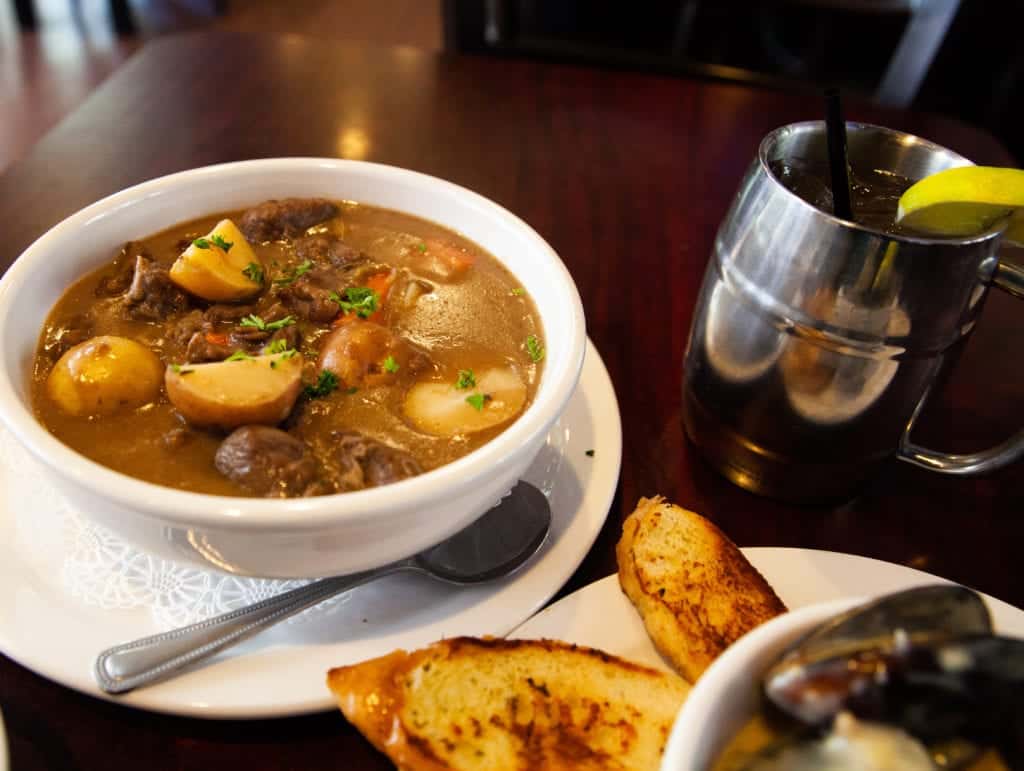 Petro Bar & Bistro
For some great American dining Petro Bar & Bistro serves up steak frites, creamy mac & cheese, a drool-worthy charcuterie board and more. Plus, their chocolate cake is so decadently delicious.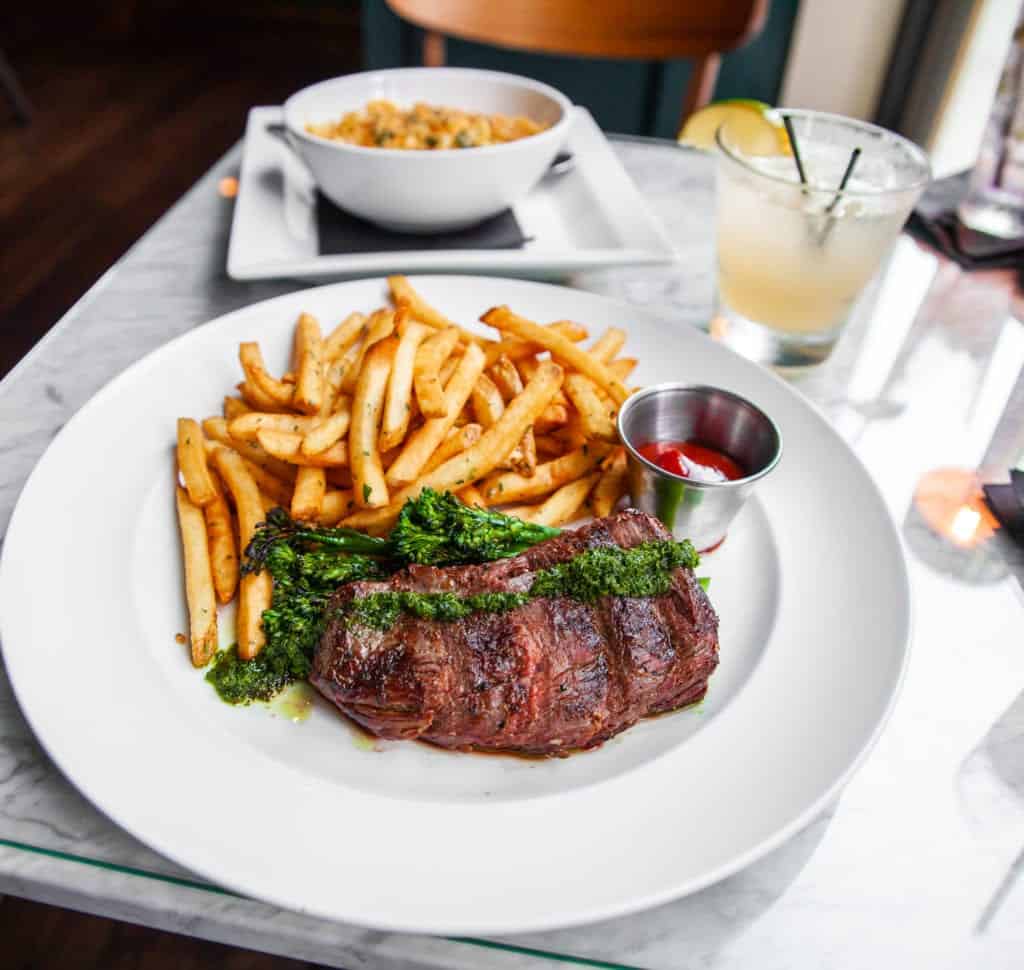 Reunion Tower
You can't go wrong for drinks and dinner at the Reunion Tower. I always tell visitors that if you can only do one thing, visit Reunion Tower! The ball rotates so that you get 360 views of Dallas. It's definitely worth splurging for a Wolfgang Puck meal here, but if you're on a budget, head to the bar at happy hour.
Final Notes
There are just so many good restaurants in Downtown Dallas that it's hard to list them all. Make sure to also look around for happy hours because they have some of the best. In between all of the eating, don't forget to check out all the fun things to do in Downtown Dallas.