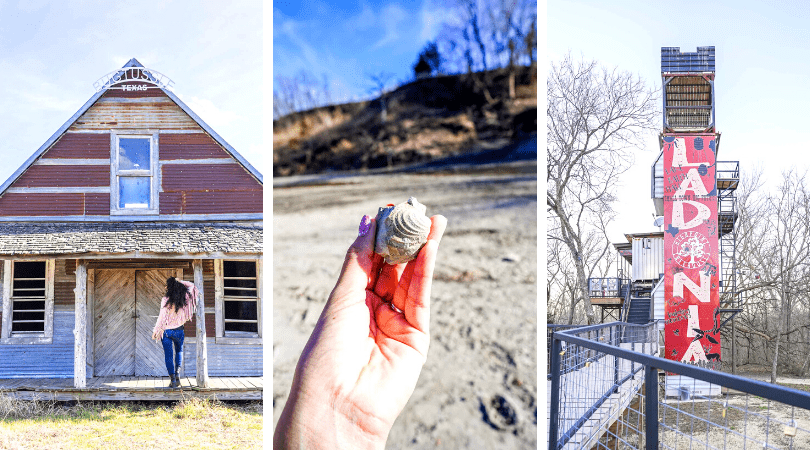 With as long as some of our Texas highways are, it is common to bypass smaller Texas towns on the way to where you're going without giving any thought to what you may be missing out on. Home to the Ladonia Air Castle, there are several things to do in Ladonia TX that are noteworthy places to visit, whether you're staying overnight or not. Add Ladonia to your list of things to do on your next Texas road-trip, along with Sulphur Springs if you can!
Stay in the Ladonia Air Castle
Nestled in a secluded forest is an architectural marvel: the Ladonia Air Castle. It's constructed out of four shipping containers and intertwined with a Bois d'arc tree, which makes bird watching an effortless feat from any of your five private balconies or the enclosed hot tub that is surrounded by windows on all sides. There is even a crow's nest that gives you a vantage point from 50-feet in the air, as well as a hammock for the relaxation experience of a lifetime. For more about our experience staying in this unique treehouse in Texas, click here.
Although it's secluded, it's only one-minute from town, giving you easy access to all the things to do in Ladonia TX.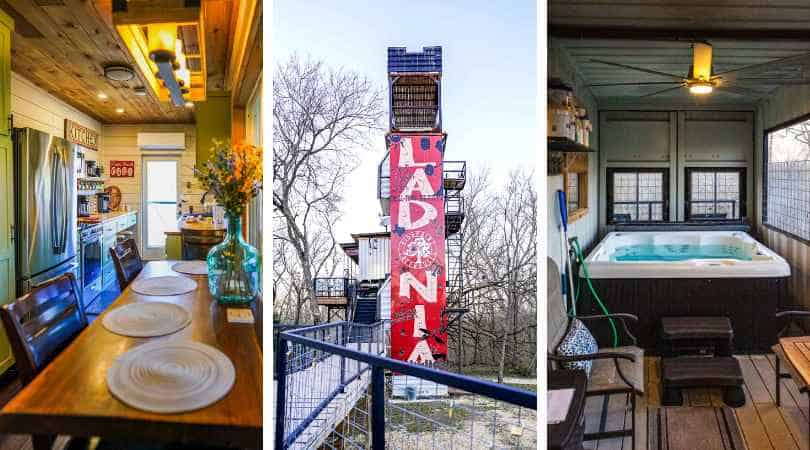 Visit Bug Tussle
This oddly named town founded in the 1890's has only ever had a maximum of 30 residents. All that remains is an abandoned building that stands in front of miles of empty field and the name of the town on its face.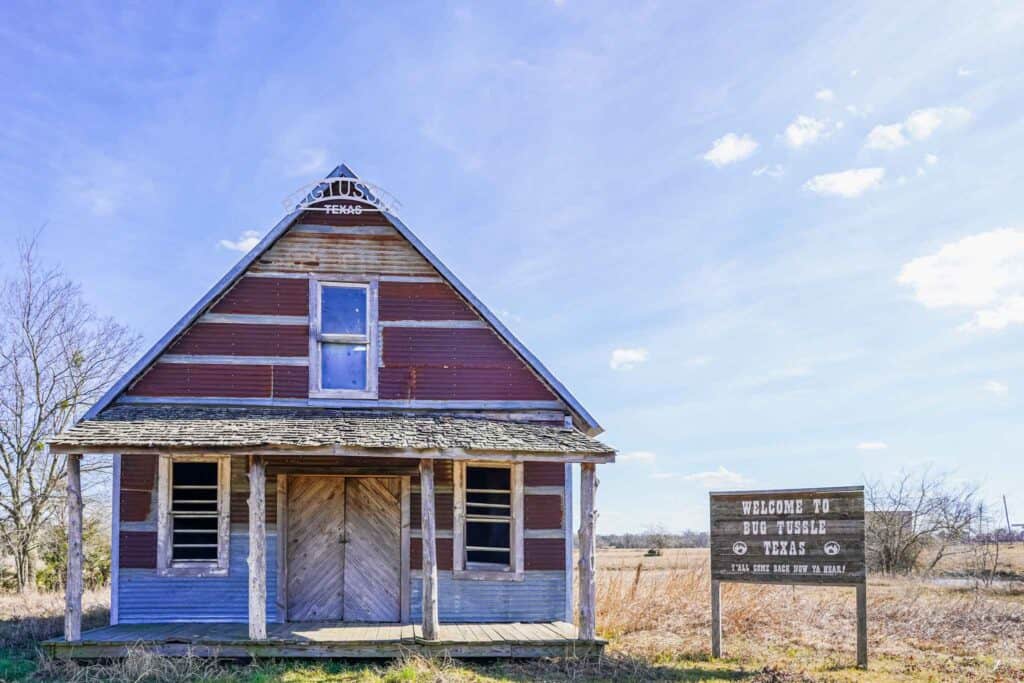 The speculation is this building was the infamous post office that was once open in Bug Tussle, or an old general store. From having its highway signs stolen to couples getting married or events being hosted there simply for the eye-catcher that is the name Bug Tussle, this unincorporated Texas town is a sight that can't be left unseen while you're visiting Ladonia TX.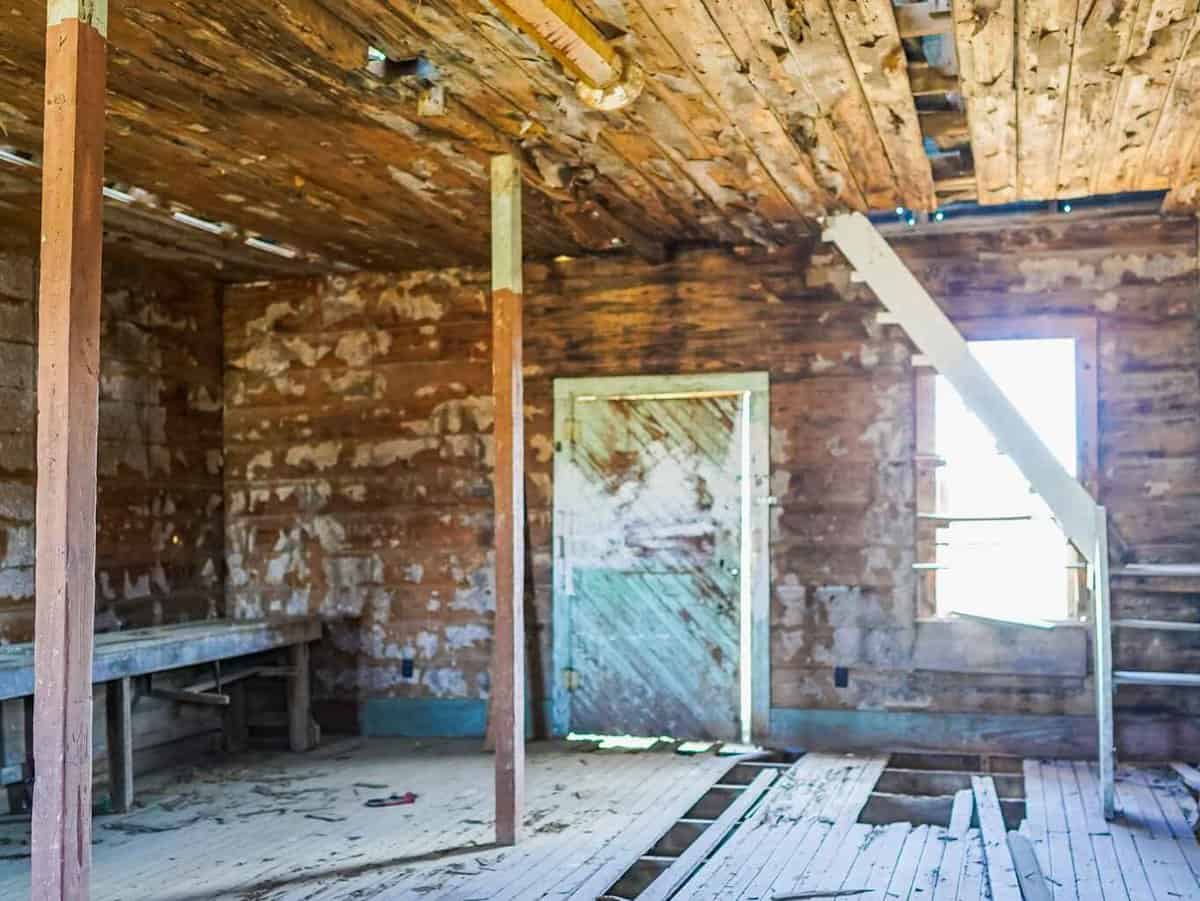 Explore Ladonia Fossil Park
An area of Texas once underwater over 80 million years ago, the Ladonia Fossil Park is well-known for its variety and abundance of fossil finds. You can dig for fossils along the riverbed or sift through the sift through the mud at the bottom of the river. When it rains, the flow of the river can expose amazing finds, but the river is often shallow with slow currents, perfect conditions for assimilating into your new role as amateur paleontologist. It's often recommended to bring a change of clothes/shoes, water, snacks or a to-go lunch, toilet paper, and of course sunscreen and bug spray. There aren't any on-site restrooms and cell phone service can be limited.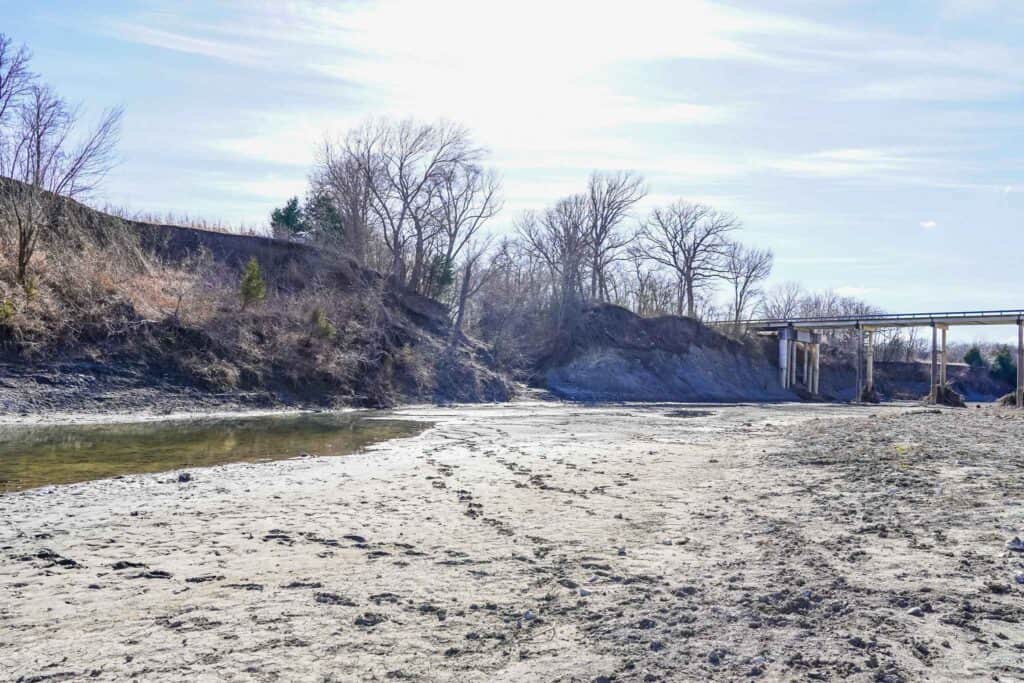 *Note: A temporary fossil park has been opened while the original location is undergoing construction. Both locations are along the North Sulphur River, so your chances of bringing home the coolest of souvenirs are the same. Check their website for details on the new location and any upcoming changes.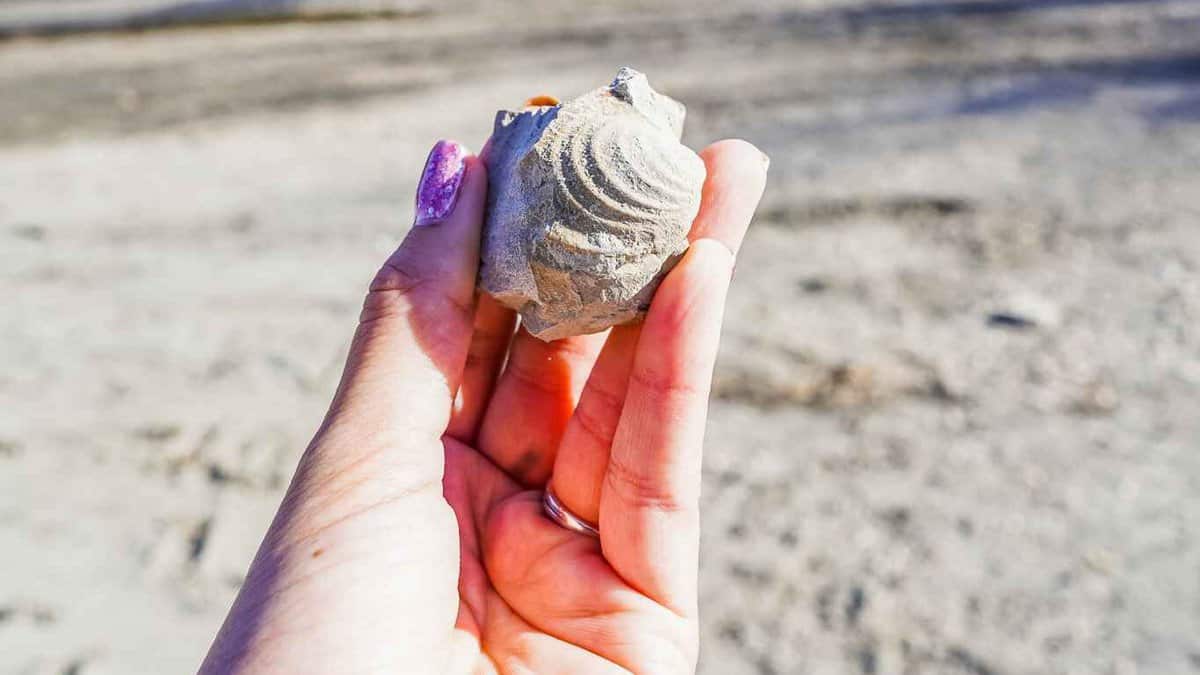 Drive to Nearby Commerce or Sulphur Springs
When you're looking for things to do in Ladonia TX, Sulphur Springs is a neighboring town with several beautiful parks, a historic courthouse, Lake Sulphur Springs with its wide variety of fish, the lively downtown plaza with a splash pad, an incorporated park, and evening festivities; plus, the Southwest Dairy Museum with an ice cream parlor and the historic buildings of the Heritage Park & Museum. In nearby Commerce TX, there's the Northeast Texas Children's Museum and the murals of Commerce Square, along with local businesses you can support.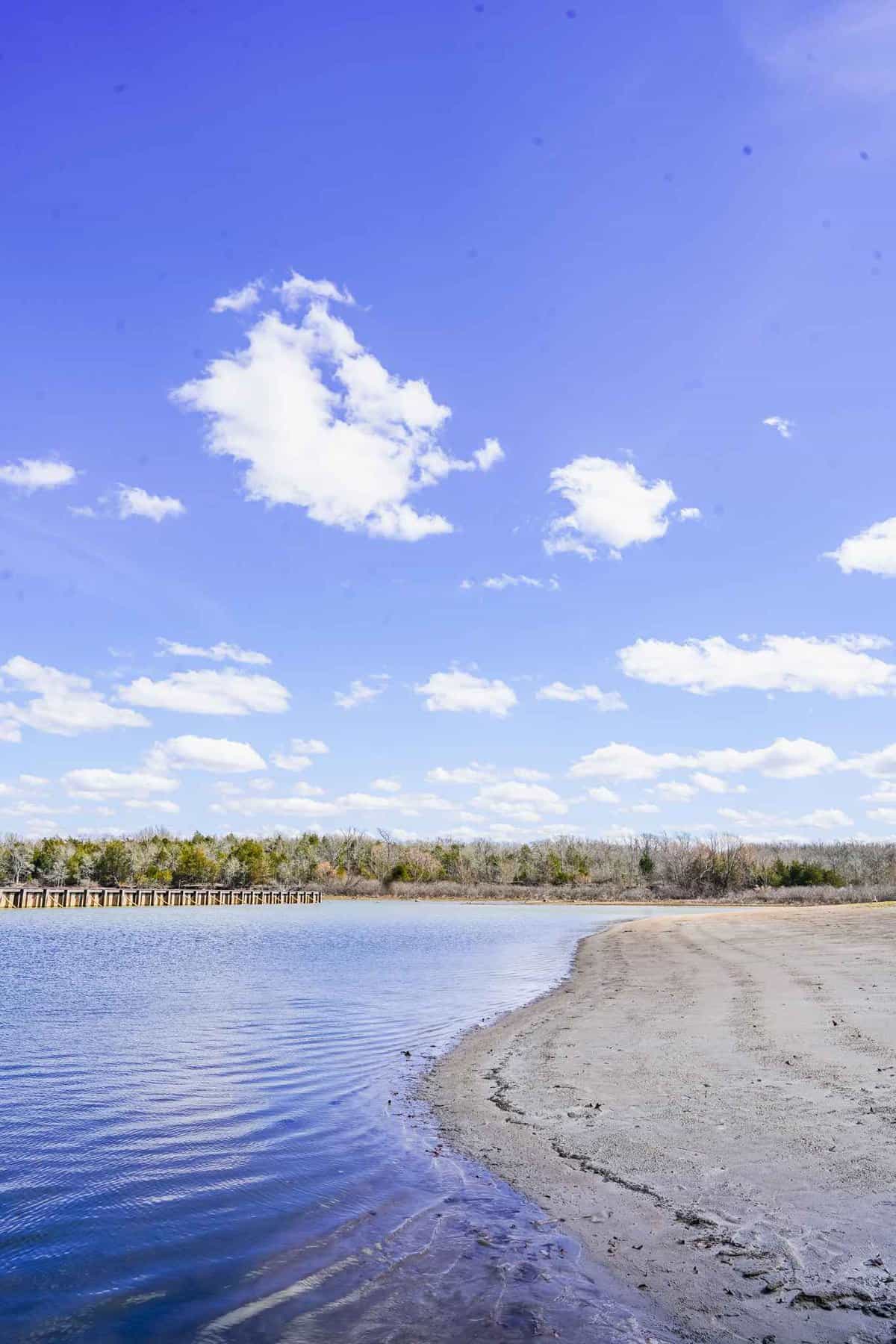 Visit the Caddo-Lyndon B. Johnson National Grasslands
If you are looking for a campground, somewhere to do some biking or hiking, or just a new picnic destination, the Caddo-Lyndon B. Johnson National Grasslands are a Texas gem that don't get the appreciation they deserve. During the corresponding seasons, there are also opportunities for fishing and hunting.
There are 30-miles of trails, split into four main trails, with a variety of lengths. Maps of the trails can be picked up at the entrance of the park for your reference. The shortest winds through pine trees, has gorgeous scenery along the way, and passes by one of three lakes. This is the best option if you're looking for an easier hike because it's so flat. The other three trails vary a bit more in their terrain, making them good for experienced hikers, mountain bikers, and horseback riders. If you decide to hike these trails, you may see some horses along the way since the Caddo-LBJ Grasslands are known to be ideal for horses.
Things to Do in Ladonia TX: Final Thoughts
Home to less than 1,000 people, this quaint Texas town is said to be a small town with a big future. Ladonia's long history, its placement among rich Texas landscape, and its proximity to neighboring Texas towns, like Sulphur Springs, that offer unique things to do make it a destination that offers adventure and serenity all in one place. Not to mention, it's home to one of the coolest treehouses in Texas: the Ladonia Air Castle!