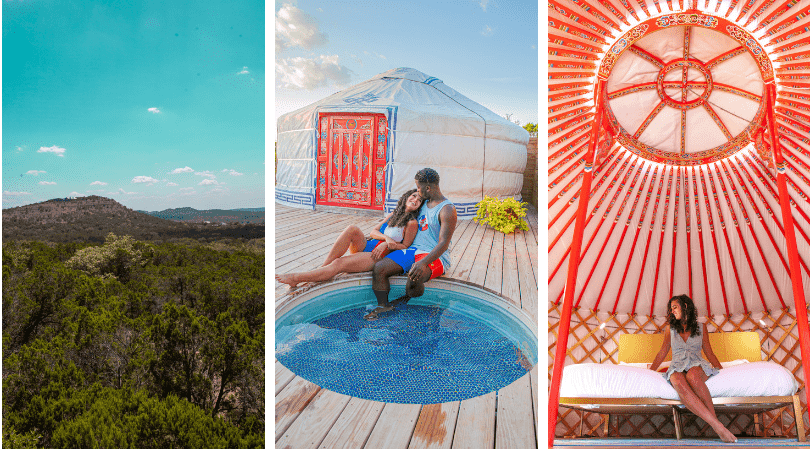 When we think of romantic getaways, one of the things I hear the most is about the desire to find a place with a hot tub as well as a unique experience. When we came across Yurtopia in Wimberley, I found there was so much to love in this beautiful spot! It was one of the most relaxing getaways where we never had the need to leave! Yurtopia Wimberley is a place where you go to unwind and enjoy the nature all around while also enjoying luxury accommodations.
Yurtopia Wimberley
More than just a beautiful place, these are Mongolian yurts handcrafted in the Mongolian countryside and are a representation of the culture. Make sure to check out the information they provide where you can learn more about the craftsmanship and wander that goes into making these.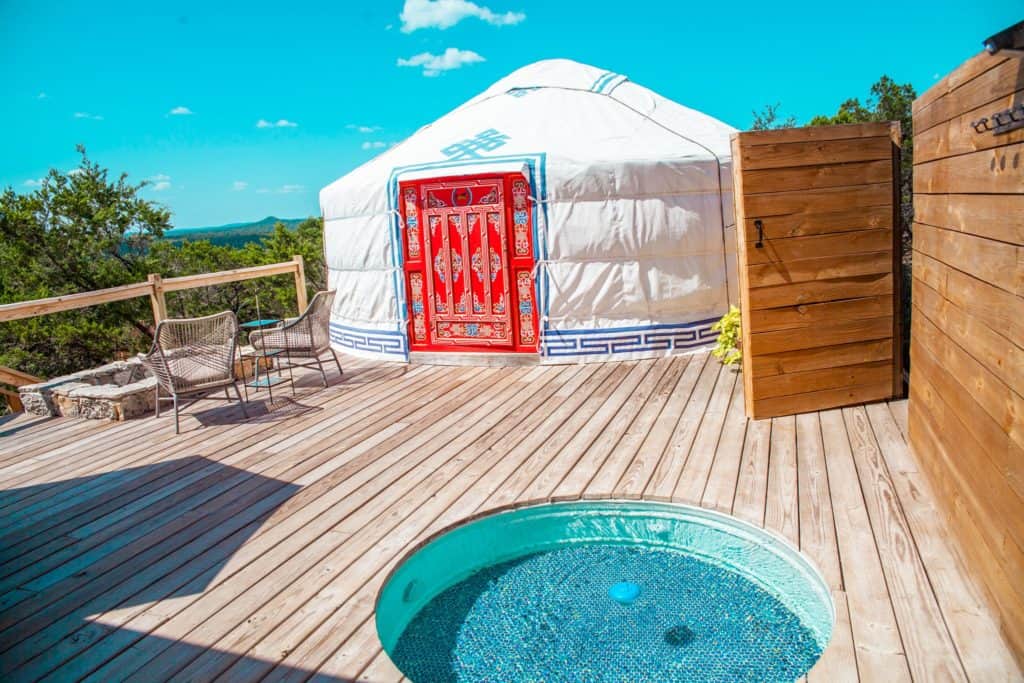 Out little patio came with a plunge pool/hot tub. During the day we enjoyed refreshing in the cooler water and in the evening we turned on the jets as it turned into a hot tub! I loved getting to watch the stars light up the night sky while enjoying conversations. We even had a movie night! I've always wanted to do a dive-in movie, but the water's always too cold for me to ever enjoy it. Yurtopia Wimberley has an outdoor flat screen tv with all of the streaming services, so we settled in for a movie night that was perfect!
The inside is stunning with beautiful decor, AC/heat, and a plush bed! Scroll down to see the inside!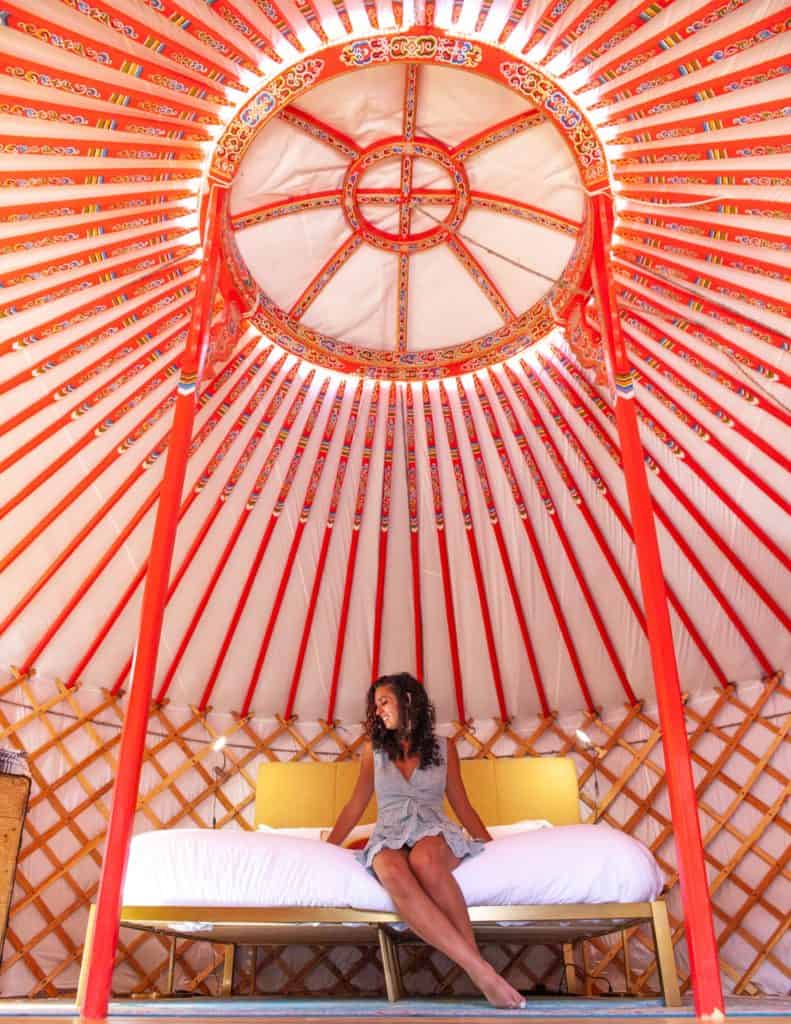 Another highlight was the upstairs deck! Miles of Hill Country stretched around us! I spent the evening sitting in the hammock and watching the sunset. In the morning I enjoyed a cup of coffee and the morning breeze. Time slowed down, and there were so many opportunities to be present! With all of the trees around, it felt as if we had the place all to ourselves!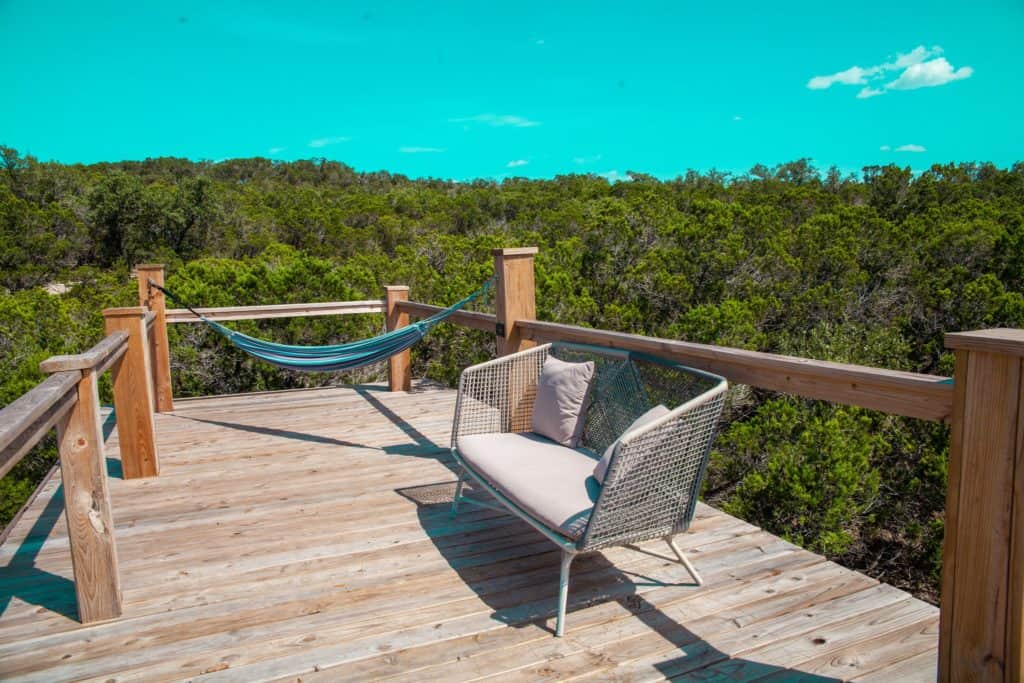 Plus the view from the top down onto our yurt was something else!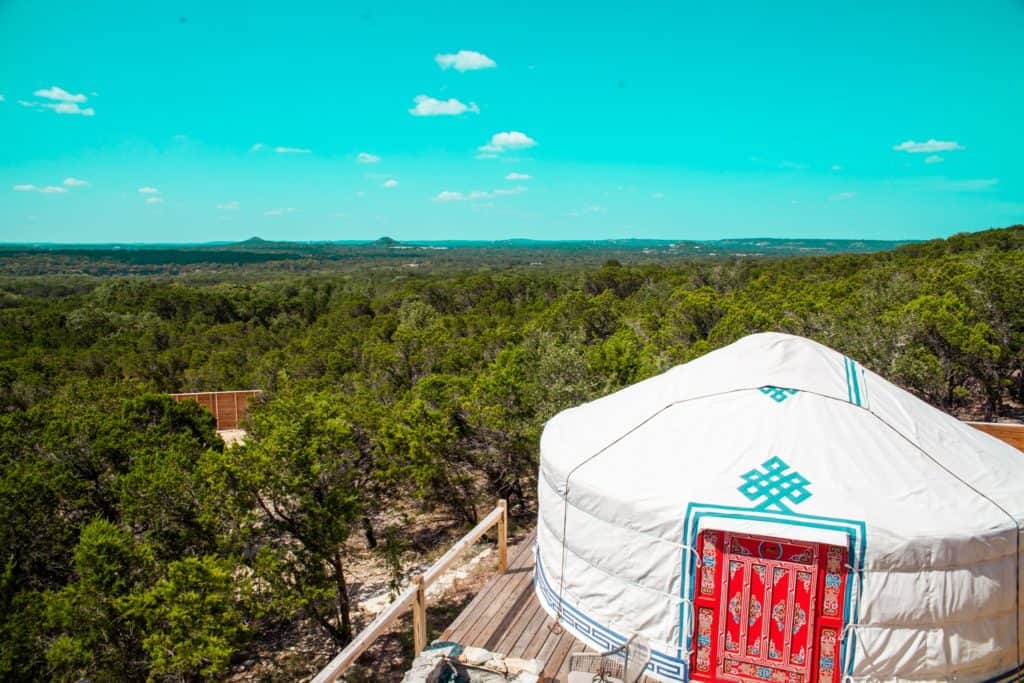 The kitchen is outdoors and includes a fridge, coffee maker, and grill! We enjoyed picking up some local ingredients and spending an evening together cooking! There's also a propane fireplace, perfect for making s'mores!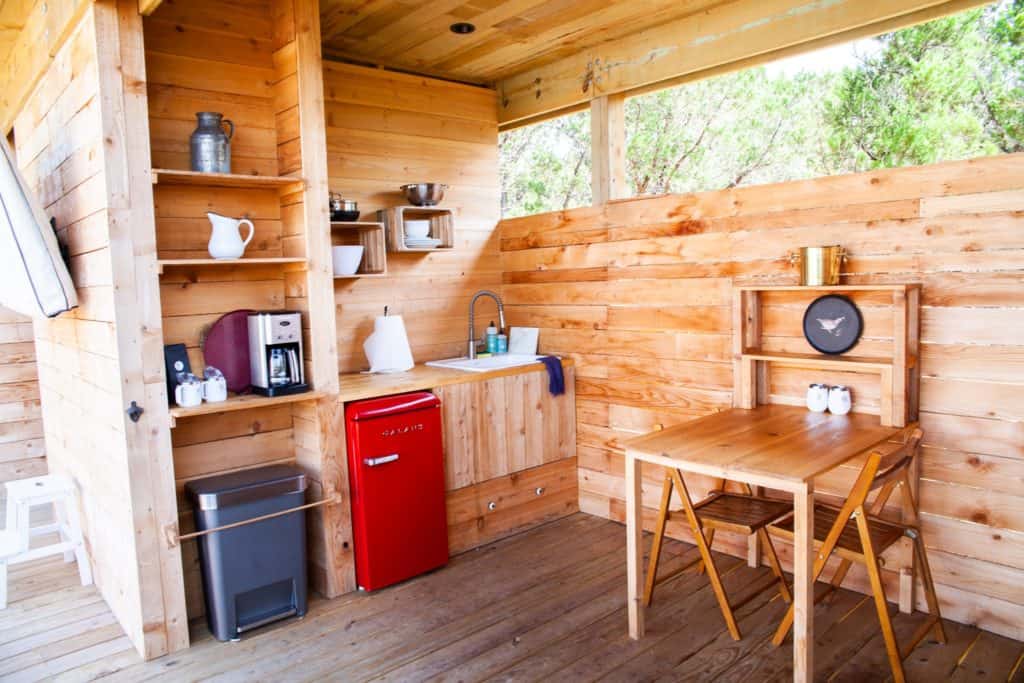 Now my biggest thing is always the bathrooms, and I know y'all care just as much, because I get so many questions about the bathrooms of any place I go! Yurtopia Wimberley has a semi-outdoor bathroom situation (with hot water). While it's outside the yurt, it's just a few feet away from the hot tub. There was something so luxurious about getting to shower outdoors and enjoying the surrounding nature at the same time!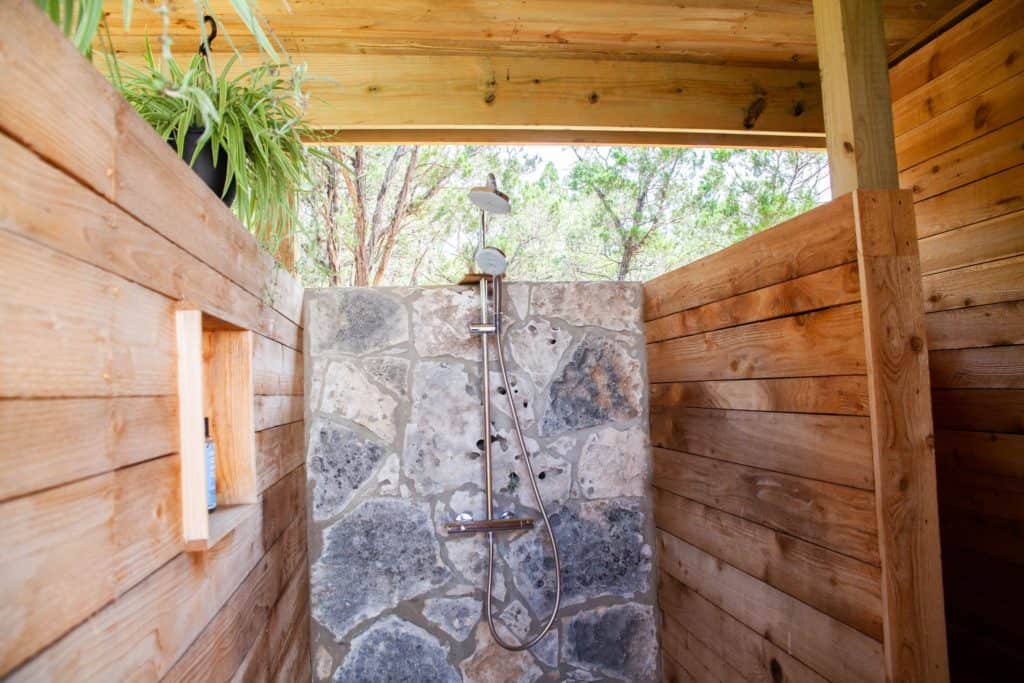 And if you do decide that you want to get out and explore, check out all of the fun things to do in Wimberley!