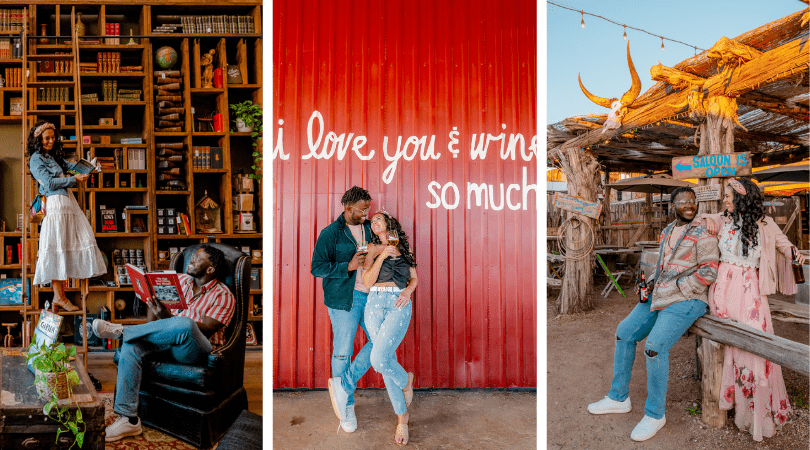 Brownwood is a small town in the Texas Hill Country, home to Howard Payne University and passionate locals who love their little town. This part of west-central Texas has so many fun things to do, some you may not have expected to find, that make it the perfect destination for your next romantic getaway.
To ensure you'll experience Brownwood to the fullest, check out our list of things to do for insider tips on the best outdoor activities near Lake Brownwood, local businesses, places to stay, and more!
To start you off on the right track and for a little inspiration, we wanted to create a focused list with our favorite, romantic things to do in Brownwood! Happy planning!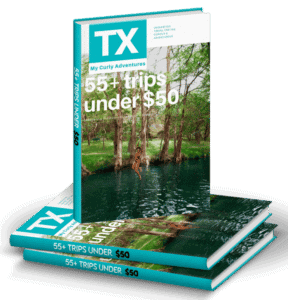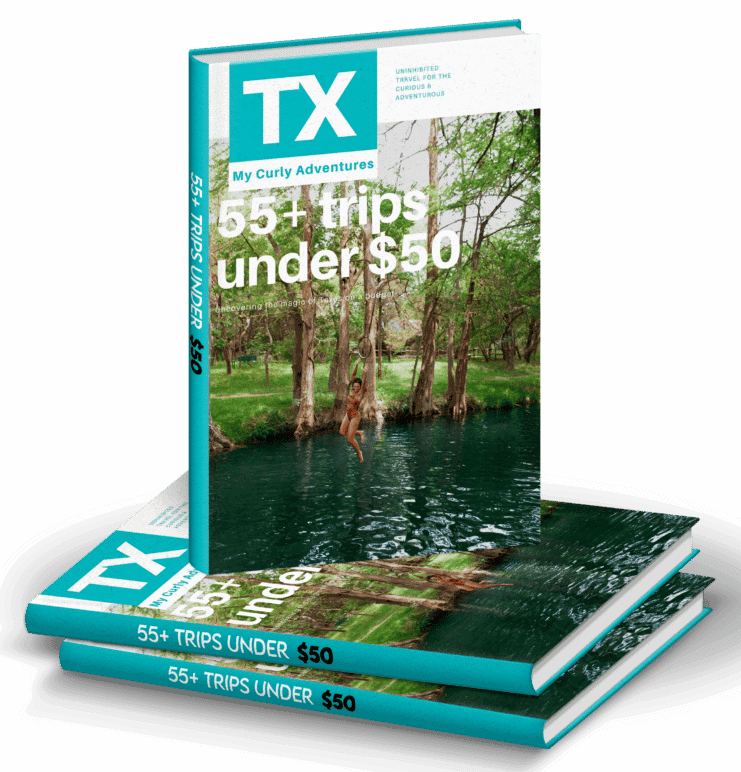 With our latest edition of our Texas Travel Guide, you can take an exciting vacation every weekend without breaking the bank and still have more to do! And in just one trip, the guide pays for itself! You'll be amazed at all the hidden gems, international influence, and wacky attractions you'll find all over Texas!
Not ready to purchase quite yet? We wanted to make this guide as accessible as possible, so we've shared our 1st edition of our guide, 50 Texas Trips Under $50. Click the button below to get yours for FREE!
Share a Milkshake
Take your date to the Runaway Train Cafe, a popular, 1950s-style diner perfectly integrated into a renovated train car and featuring an old-fashioned ice cream counter.
Choose from their All-American comfort food selection, including hamburgers and a milkshake for two, for old-time's sake.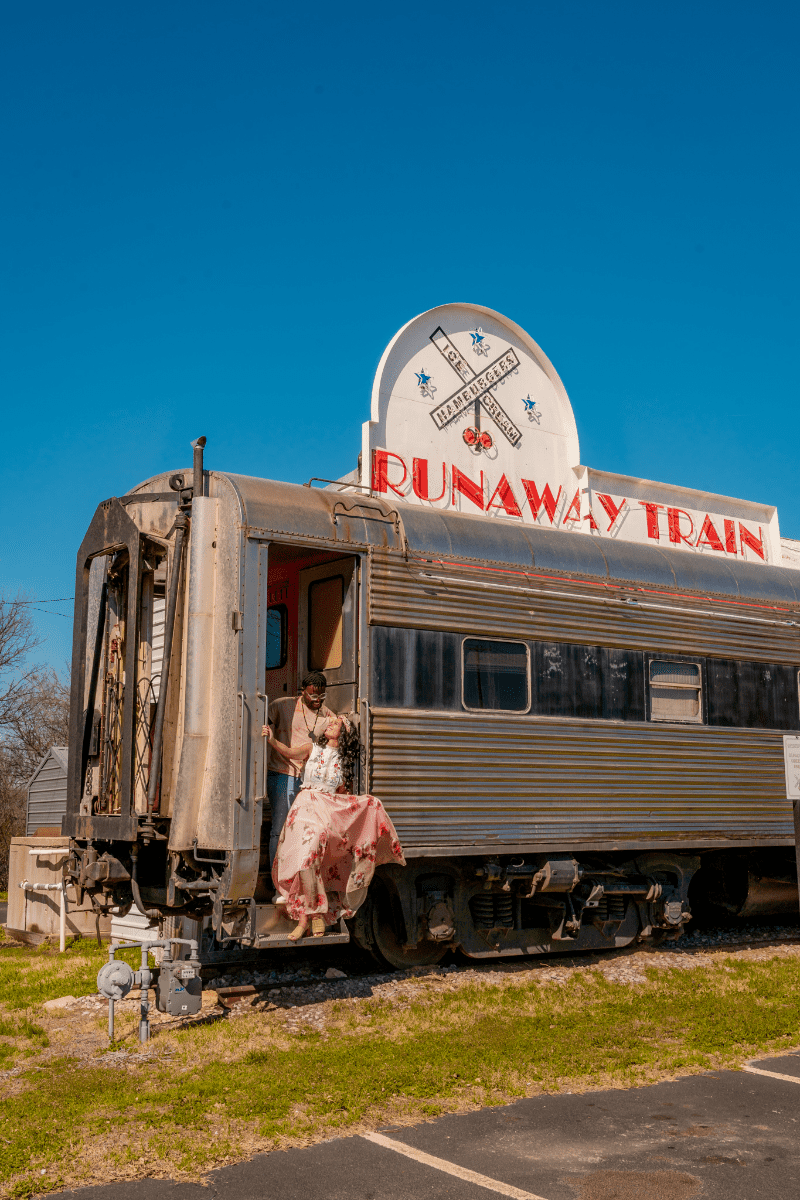 What we like about this place is that it's a family-owned business. This same family also runs another local business, Intermission Bookshop, and is committed to helping its community. For example, they regularly participate in Brownwood's Empty Bowl Project, which works to fight hunger locally and nationwide.
Ease Those First Date Jitters
They say the best way to relieve first-date jitters is to find a place where you feel comfortable. Then look no further than the Skies Over Texas Winery, a unique indoor/outdoor tasting room built with repurposed materials that were found on-site when the owners first purchased the property.
For example, the tin walls are from an old barn and the old, forgotten aluminum boat now hangs on the wall behind the bar. There are also lots of cute photo-ops, like their iconic "I love you and wine so much" mural and a rustic, yellow bus, perfect for tipsy photo sessions!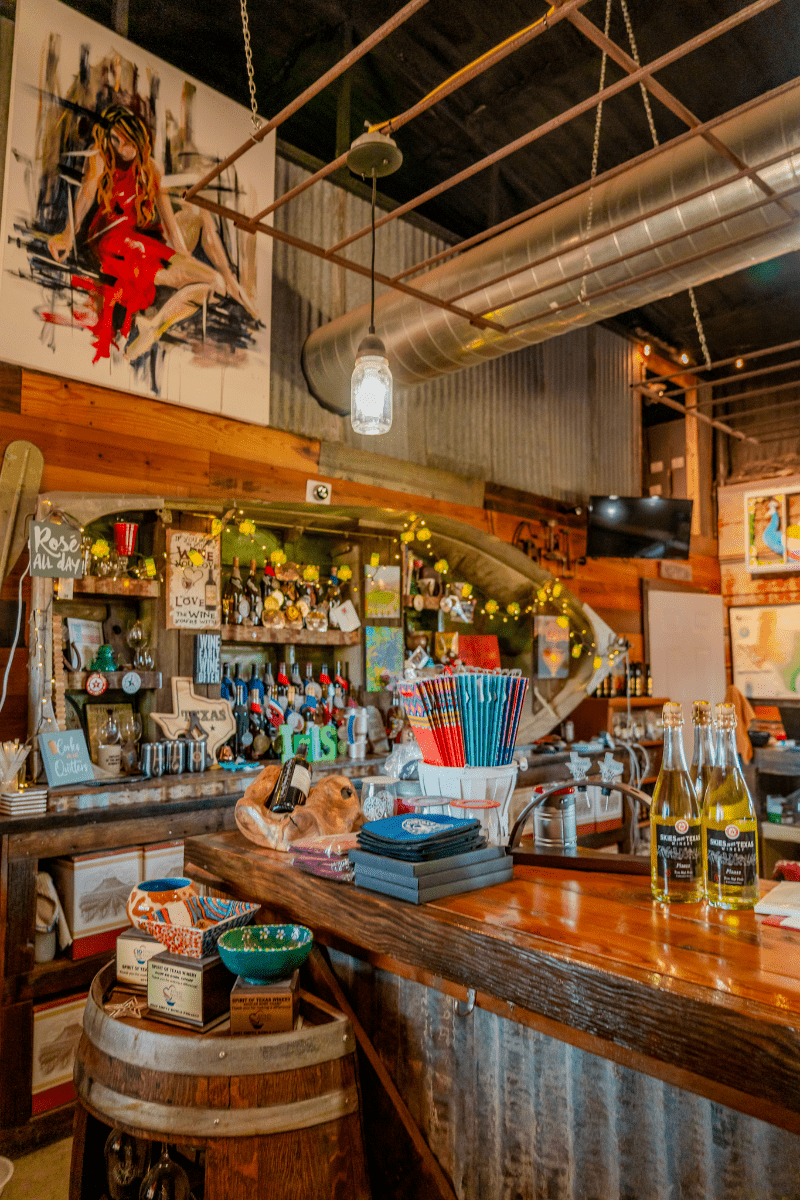 Little by little, the winery has been transformed into what it is today: a cozy, community hangout with zero-pretenses that is loved by the community, with friendly staff and a delicious selection of dry, sweet, red, and white wines.
Brew Up Some Love
Owners of 10 Mile Productions, Sara and Hayley Cox, are both Texas Tech University graduates with extensive experience in the wine industry, so you bet you'll be in great hands when you pay them a visit.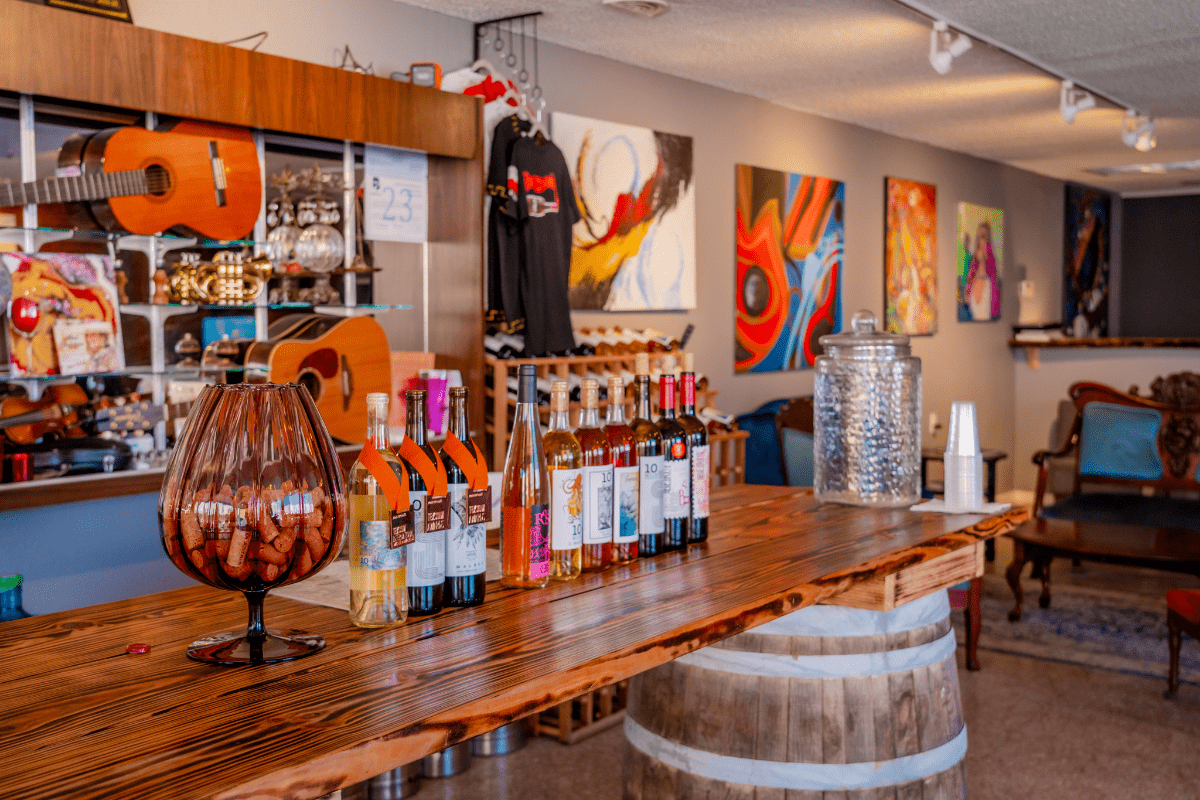 This local tasting room is their baby, born out of Texas grapes and their love of the city of Brownwood. They sell a wide selection of wines, sourced from their urban vineyard, as well as a revolving selection of craft beers. Taste what you like and choose your favorite while enjoying the lively atmosphere while sparks fly with your date!
Award-Winning Food & More
The Turtle Restaurant is the perfect place to start if you're looking to impress your date. It has everything you could need or want for a fun date night in downtown Brownwood! The Turtle franchise has three businesses next to each other, making it easy to get where you need to go, especially if you're visiting from out of town.
The Turtle Restaurant, to start, serves flavorful, fusion dishes prepared with fresh ingredients, like their Lomo Saltado, an Asian-Spanish stir fry with fried sirloin steak, steak fries, and an olive sushi cake. Not to mention their extensive wine list and seasonal, homemade chocolates on display.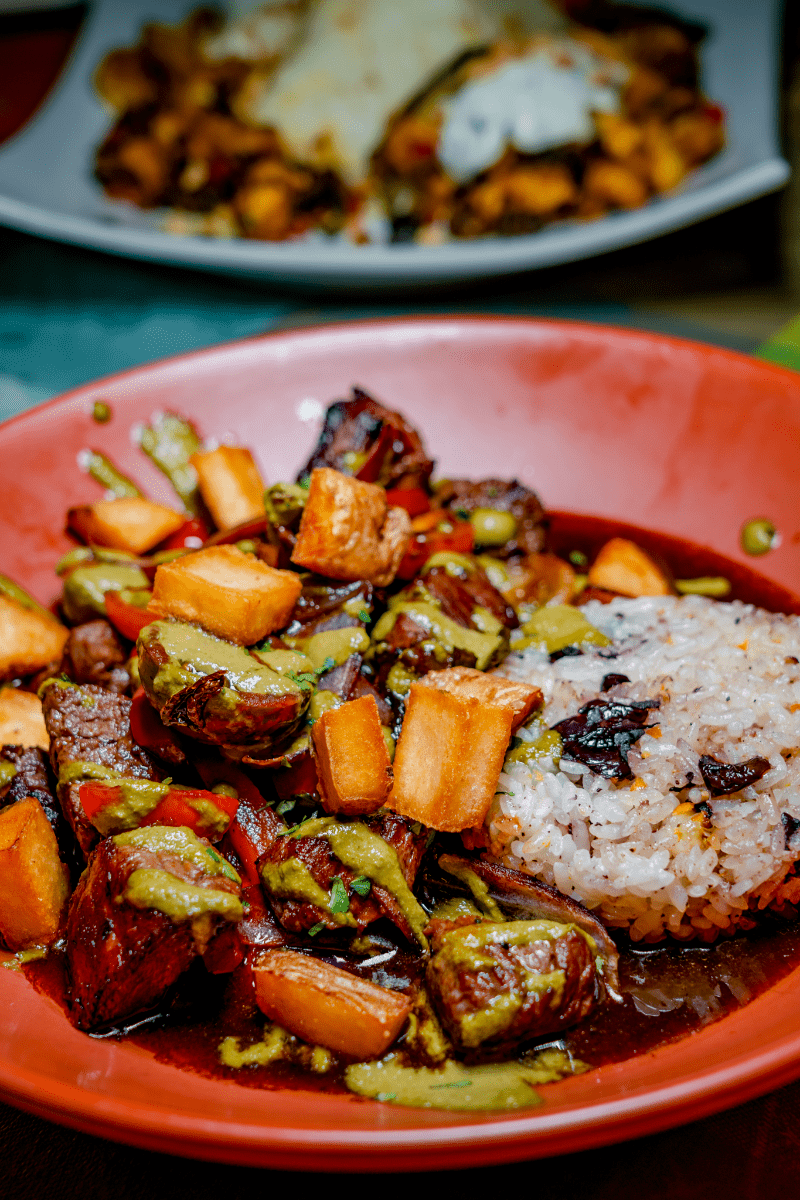 And what's a date without something sweet? Their gelateria was ranked in the top 20 gelato makers in America, serving over 60 rotating flavors of Italian-style gelato.
Don't want the night to end just yet? Grab drinks at the Turtle Enoteca, a laid back bar with an award-winning wine list, one that was actually labeled as the Best Value Wine List in the World in 2022.
With phenomenal wine, tasty gelato, and a unique meal, you'll undoubtedly win over your date!
Bank or Bar?
Lucile + Mabel Kitchen and Libations is a more up-scale restaurant located in what was Brownwood's original First National Bank. The owners masterfully remodeled it so that subtle hints of what it once was remains, like the vault doors (ok, not so subtle) and the teller windows that now separate the dining room from the bar.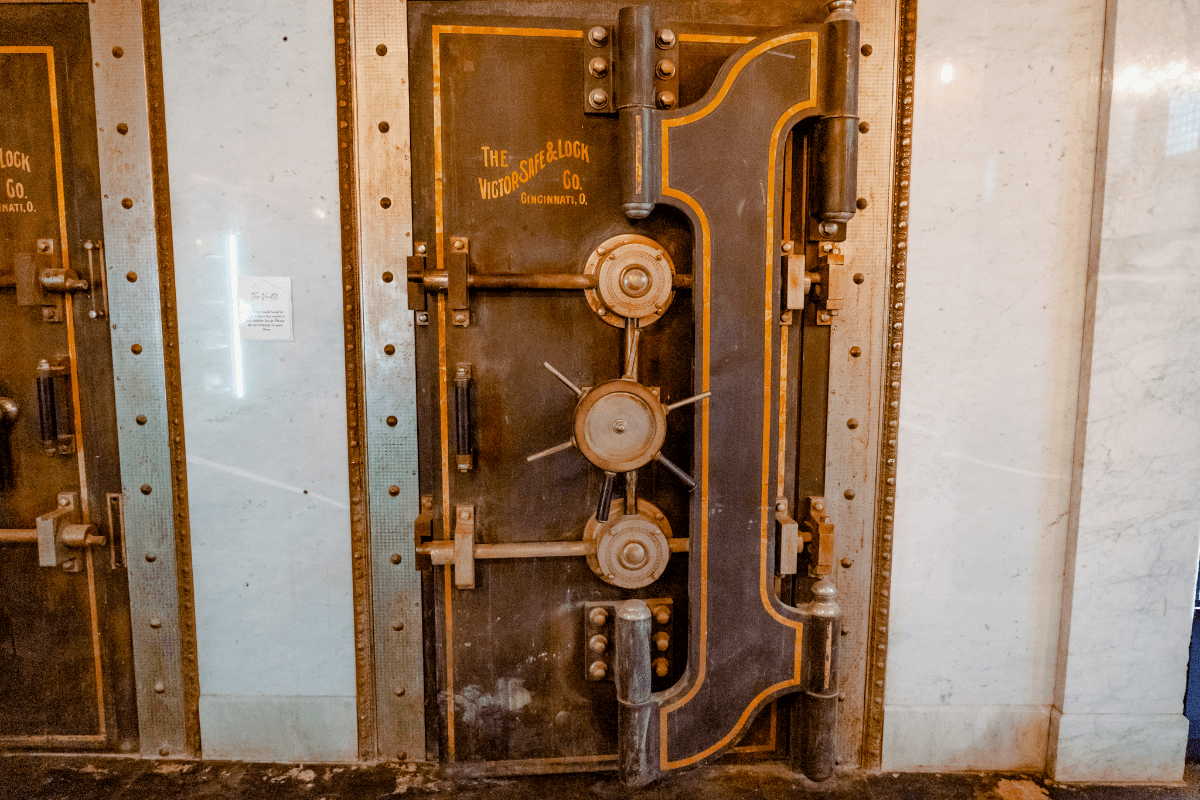 Since this is a great place for dates and special celebrations, be sure to reserve a table because this is no hole-in-the-wall!
You'll be charmed by the stunning chandeliers hanging from the high ceilings, the mood lighting, the stunning jade green wallpaper behind the bar, the rolling ladder, and of course, the delicious food. We loved their Korean Fried Mac and their selection of wet and dry aged steaks.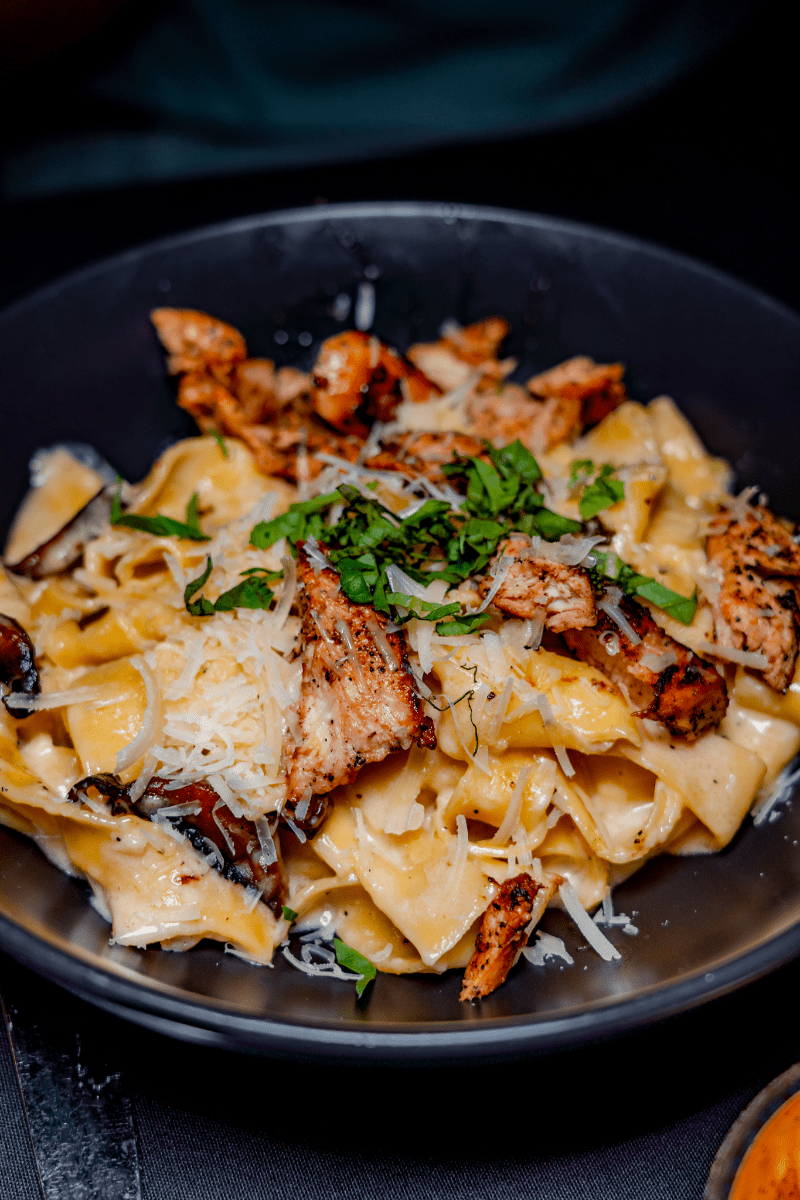 While you are there, ask the staff about the story of former stripper, Candy Barr, and order the cocktail named after this famous, local starlet!
Catch a Show
Surprise your date with tickets to a local performance at this restored 1920s theater! Lyric Theater is busy year-round with plays, comedies, summer movies, fun events, and more.
Reserve your tickets in advance because the community loves their productions and waits patiently to get a seat to see their favorite local artists perform!
Get Nestled in at Star of TX B&B
The most important part of a weekend getaway is finding the right accommodation because an uncomfortable bed can sour the whole experience, but choosing someplace truly special to stay can make it a time to remember.
Book a room at the Star of Texas Bed & Breakfast on your next romantic weekend getaway! There are four private cottages on this serene, 20-acre property to choose from, just a short drive from the downtown area. During your stay, a beautiful, fresh breakfast will be delivered to your door by your lovely hosts and you'll also have access to your very own, private hot tub to kickstart your romantic evenings.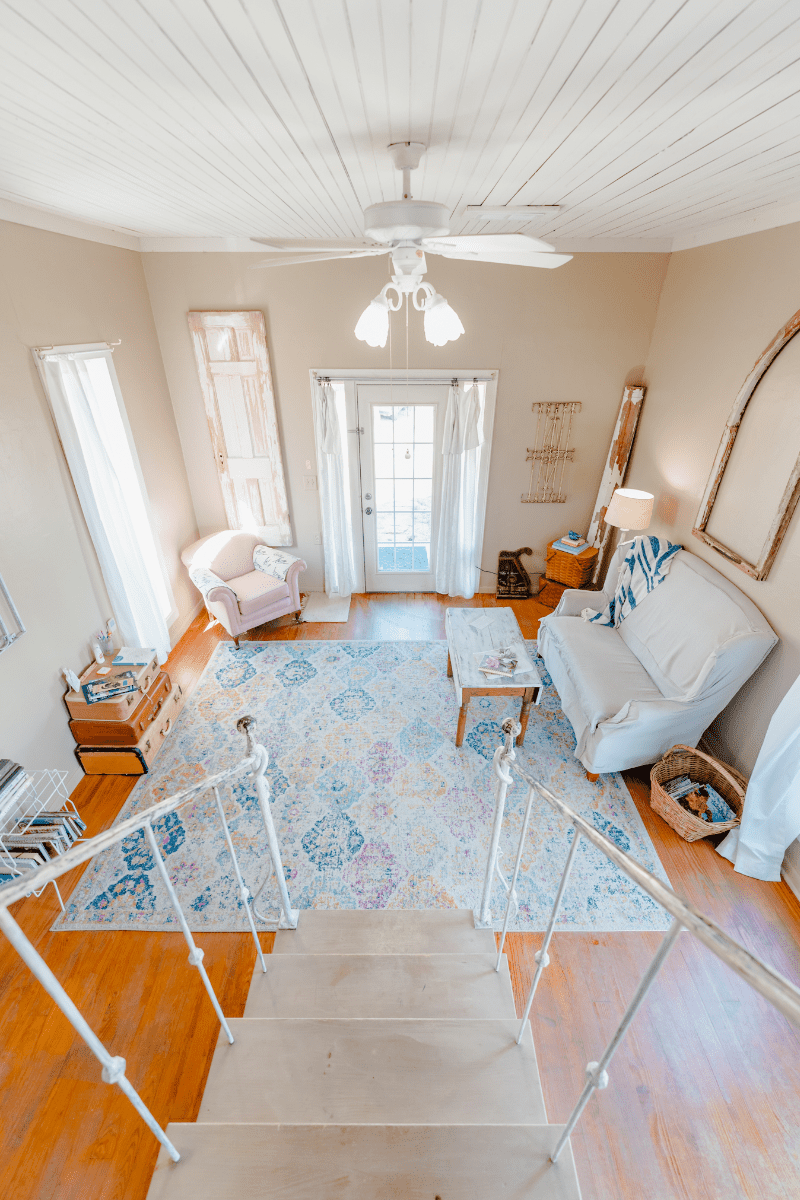 Here is a fun and maybe useful fact for you: Don isn't only an ironsmith, but also a chaplain, and Deb is a wedding planner, so it only makes sense for them to offer elopement packages! You'll find that they are a popular elopement destination, and more than 500 couples have tied the knot here. You can also book their elopement suite and cozy up inside the hot tub!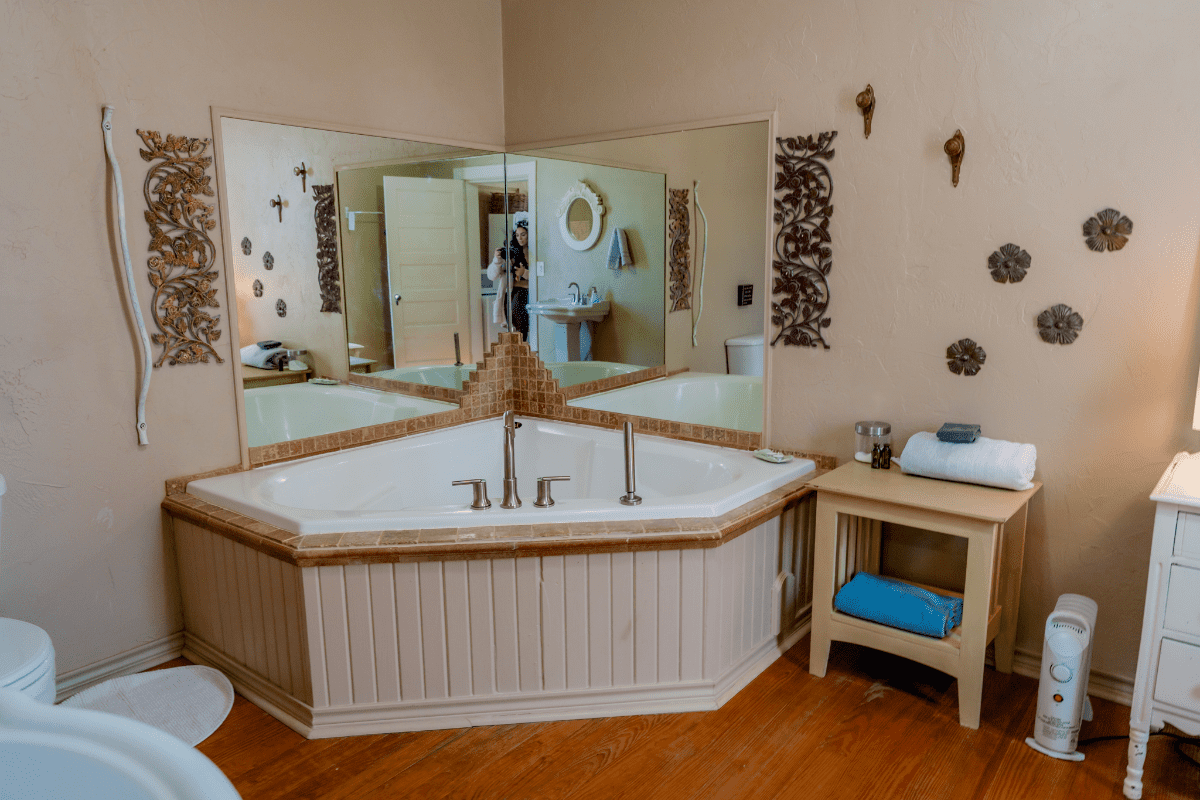 Leave your lodging needs in the hands of professionals, and get ready to be pampered!
Embrace the Great Outdoors
If you and your partner are outdoor enthusiasts, Brownwood is a great place to soak up some sunshine and explore. Visit beautiful Lake Brownwood State Park, Jim Ned Creek, or the adjacent park, which is known for its shore fishing, boating, kayaking, swimming, and tubing! You can do just about any water sport here, just don't forget to pack everything you need for a day out on the water.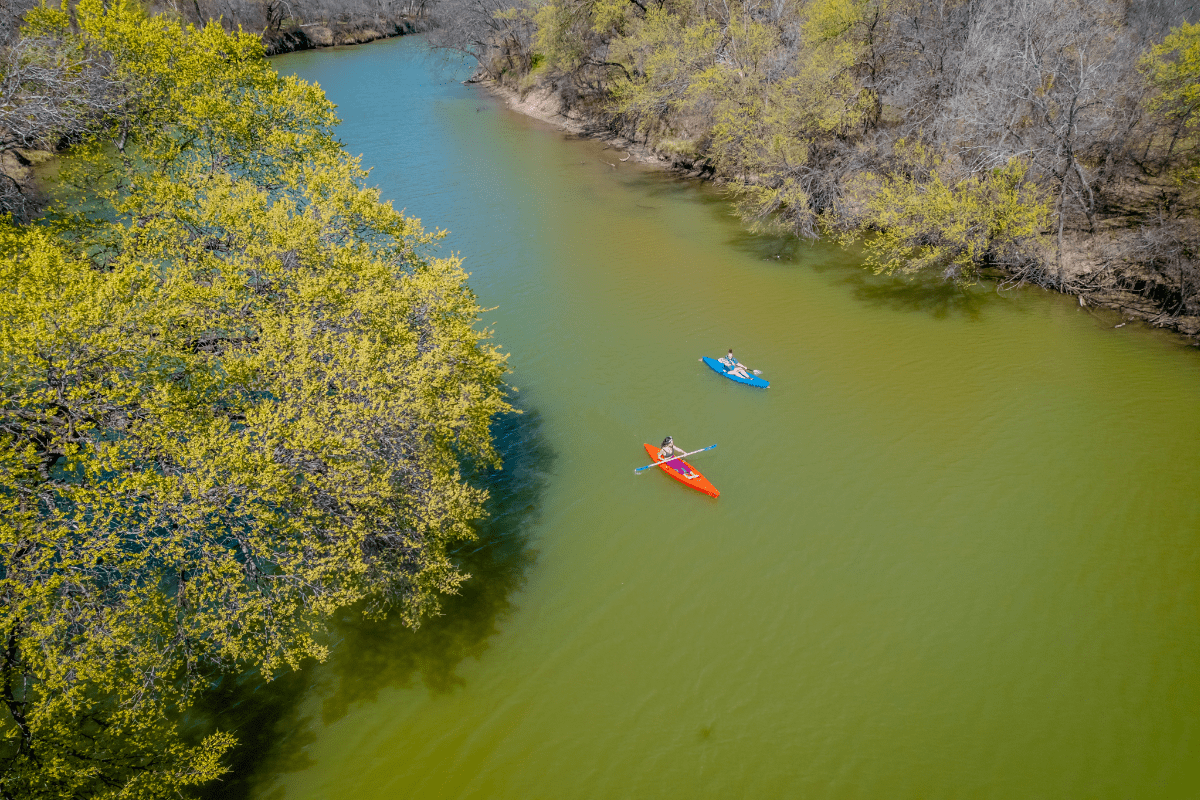 Riverside Park is also home to an 18-hole golf course, a sand volleyball court, various trails, and picnic tables with BBQ grills. There are also RV hookups for water and electricity.
For those wanting to do some overnight camping, the Fabis Primitive Park is a popular campsite along the Pecan Bayou Trail. However, you will need a permit to stay overnight.
Coggin Park also has multiple tennis courts, baseball, soccer, and softball fields, a full-size basketball court, horseshoes, pecan trees, paved and marked walking trails, and stations for bodyweight training. If you want to relax and take it slow, there are pavilions, plenty of tables, and barbecue grills.
For those who want a romantic date but are also traveling with kids, Allcorn Park has a wading pool that is perfect for cooling off in the summer and wearing them out!
Swim and Sunbathe in Peace
Summer is the best time of year to visit Flat Rock Park & Campgrounds for swimming and sunbathing! The campground has RV hook-ups, traditional campsites, a boat ramp, boat docks, and a fishing pier.
As for on-land activities, there are sand volleyball courts and a seasonal store that sells various products, including burgers, ice cream, and fishing bait.
Think about it: the sun, the cool water, floaties tied together, and a cool drink in hand makes for the best, chill summertime date!
Let the Good Times Roll
Rent shoes, grab a lane, and grab snacks from the concession stand at Rex's Texas Lanes! They don't sell any alcoholic drinks, which keeps the whole vibe very chill and family-friendly! Since the place is small, call ahead to reserve a lane. After all, this spot is a local favorite!
Take a Detour to Bookworm Heaven
Intermission Bookshop operates with an emphasis on taking time, or an "intermission," to take a moment and appreciate life, especially during the monotonous things of the day-to-day. Browse the shelves with your loved one and take in the character of this local, family-owned bookstore.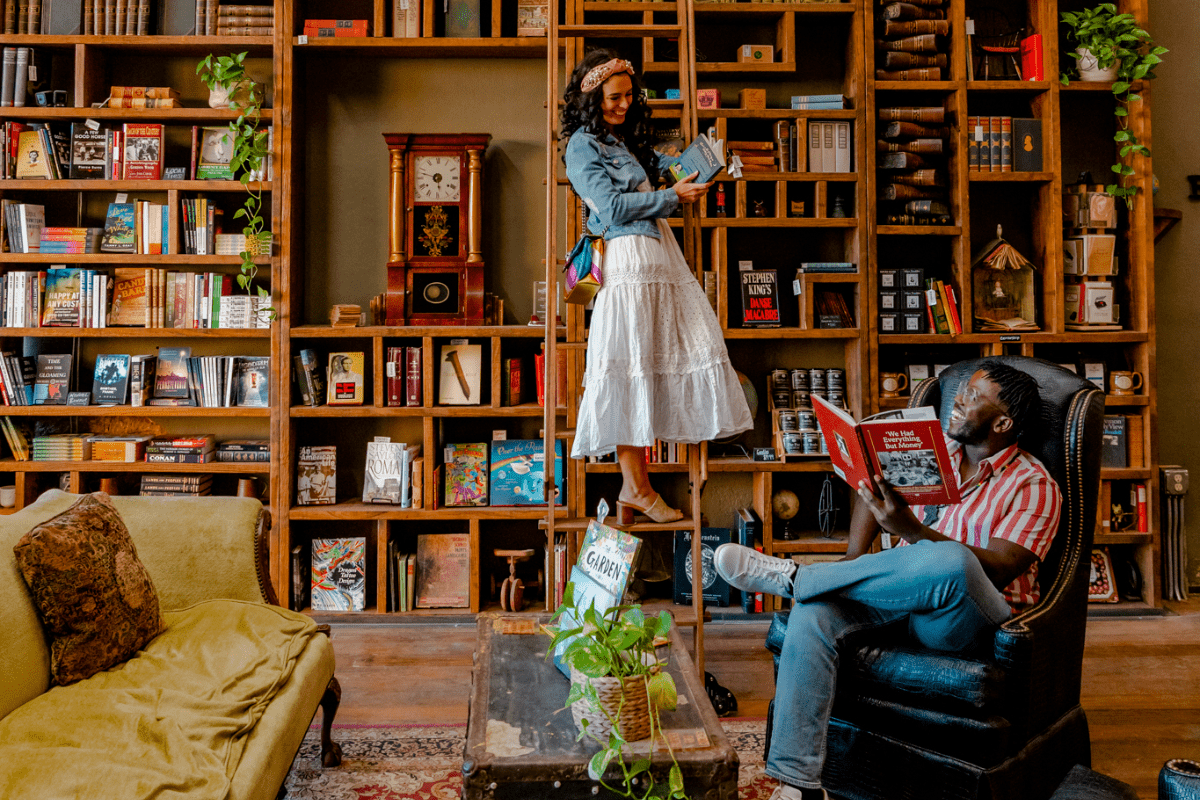 In the 1800s, it was one of seven theaters on the same street in downtown Brownwood. Today, it is one of the last buildings standing that still has any semblance to its theater days. On the walls, you can still see the outlines of World War II soldiers who frequented the theater while stationed at Camp Bowie. The owner decided this piece of Texas history was too valuable to erase, so it's one of the many reasons Intermission Bookshop is a main attraction.
We especially loved the interior arch made out of repurposed books, the second-floor reading room, and the stunning, rolling bookcase ladder that looks like something out of Beauty and the Beast.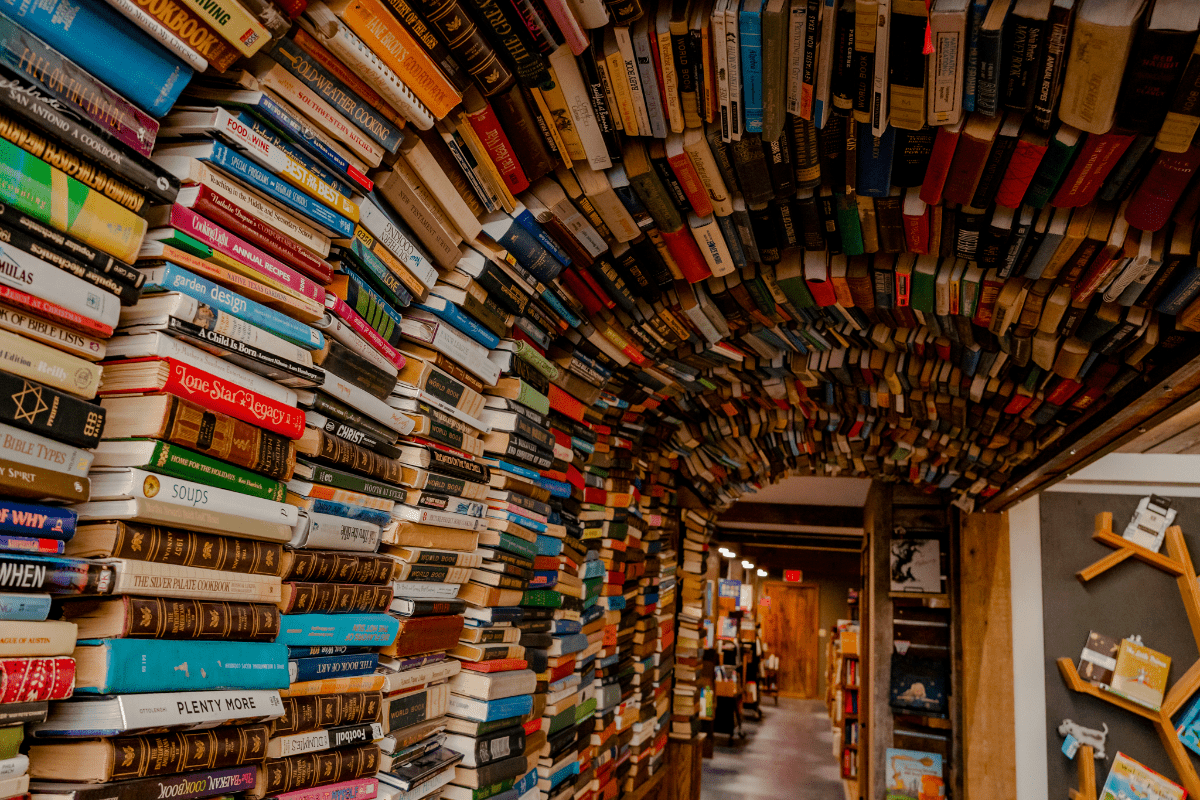 One of the things that stood out to us was their selection of "blind date books." These books are wrapped so you can't see the cover, but there are handwritten descriptions of the genre, etc. It's a fun way to secure another date and talk about your books! Trust us, Intermission Bookshop is the perfect place to earn yourself some major brownie points on your next romantic getaway!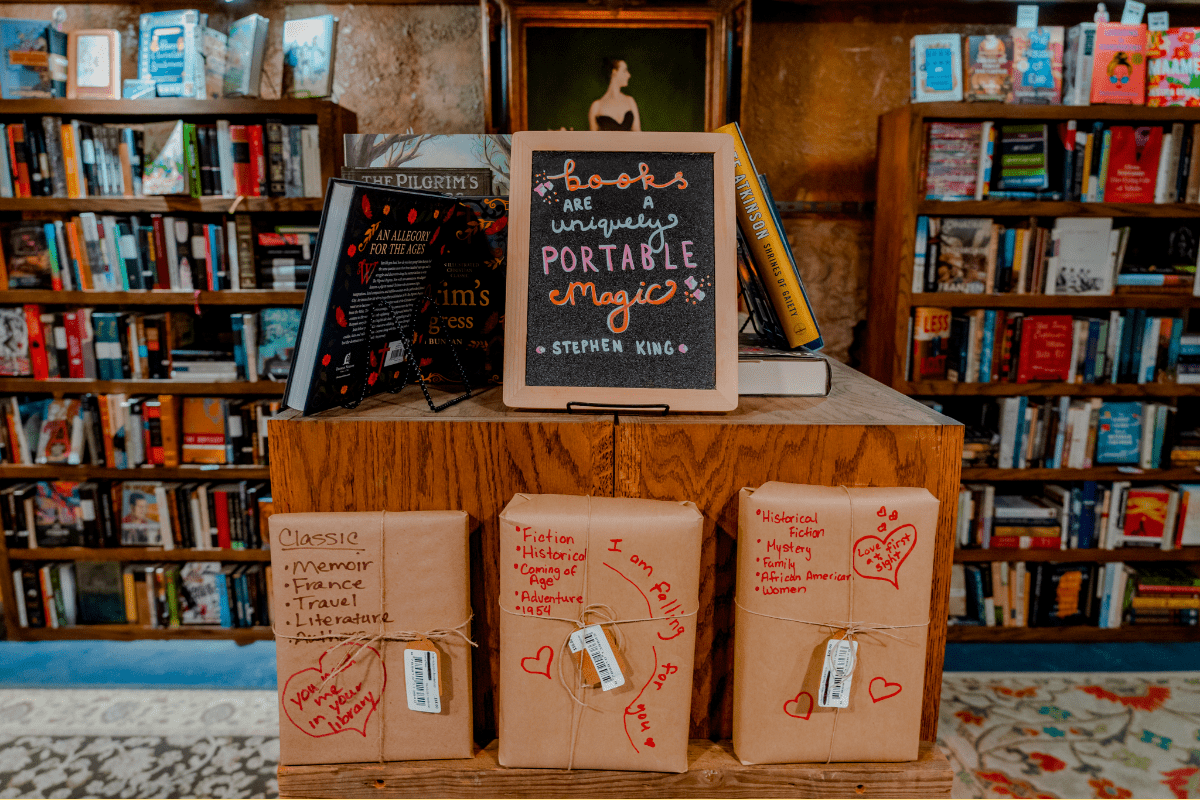 Take It Easy
Stone's Grove is a super chill bar with a great selection of cocktails, cold beers, spirits, and a lounge area with TVs, games, and weekly events! Saturdays are for live music; Friday is karaoke night, and Wednesdays are game night! Bring your partner to this intimate, hip local dive where the drinks are bountiful, and the atmosphere is relaxed!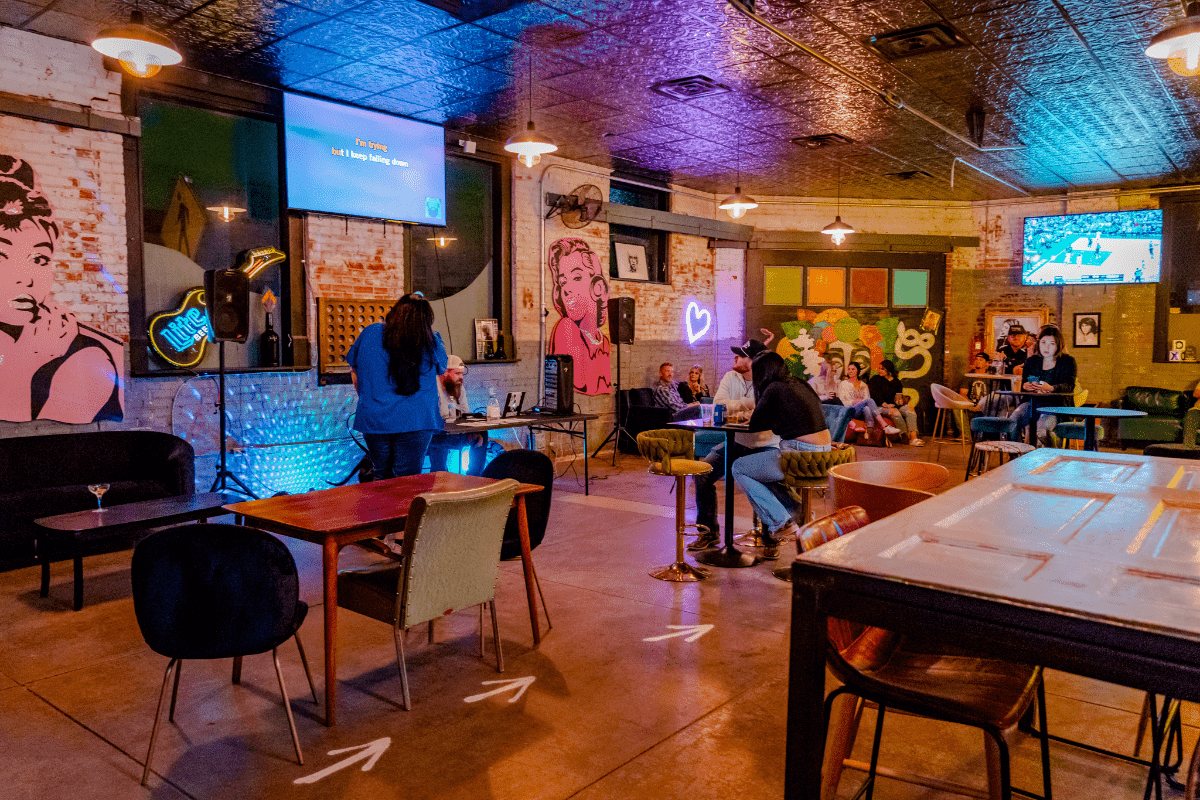 Plan a Garden Party
Surprise your date with a picturesque charcuterie board from Grazed and Confused, famous sandwiches from Steve's Market & Deli, and head over to the park for a short walk and time in the shade. Enjoy good food and good company, surrounded by greenery and fresh air!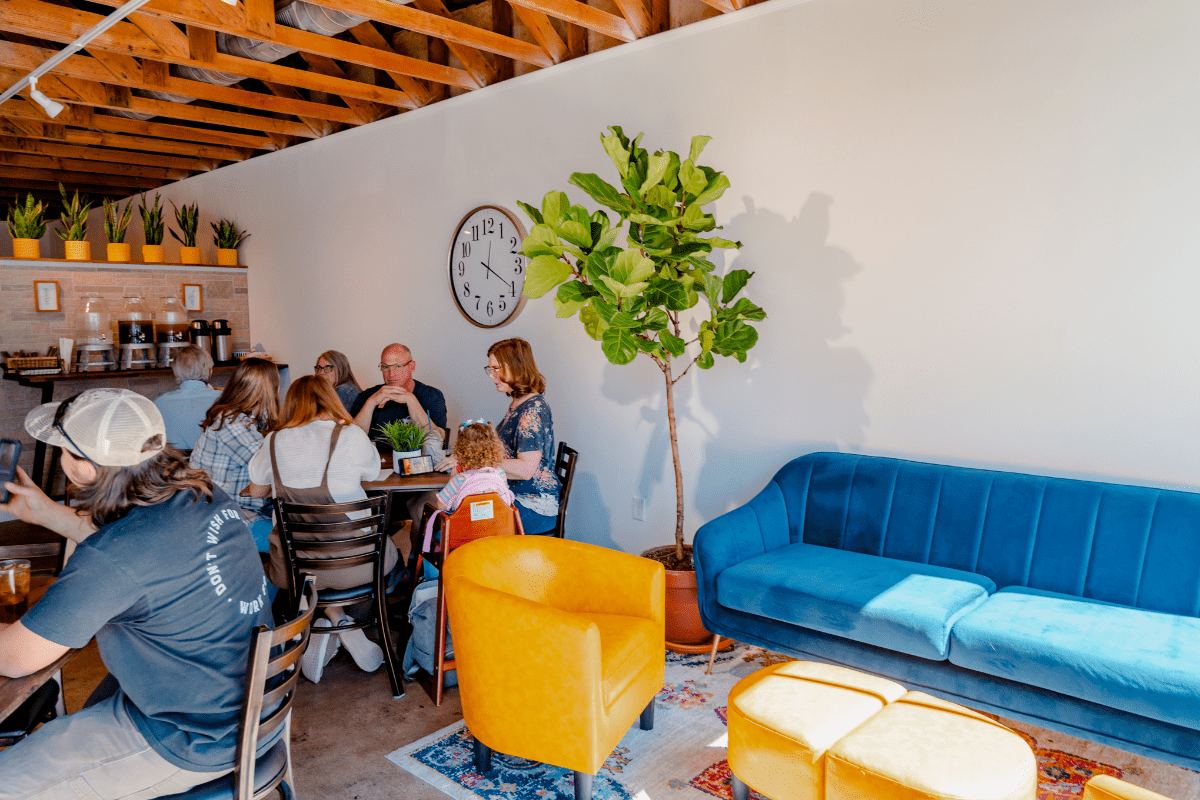 Untie the Knot
We mean the knots in your back. Treat yourselves to a relaxing massage at the Texas Massage Academy. Here, you can book an affordable, quality, one-hour couple's massage for just $68!
Become Plant Parents
Make your date memorable and take home a souvenir at the end of the night! Urban Roots BTX is home to a build-your-own terrarium bar with all kinds of succulents, vases, stones, colored moss, and more to choose from.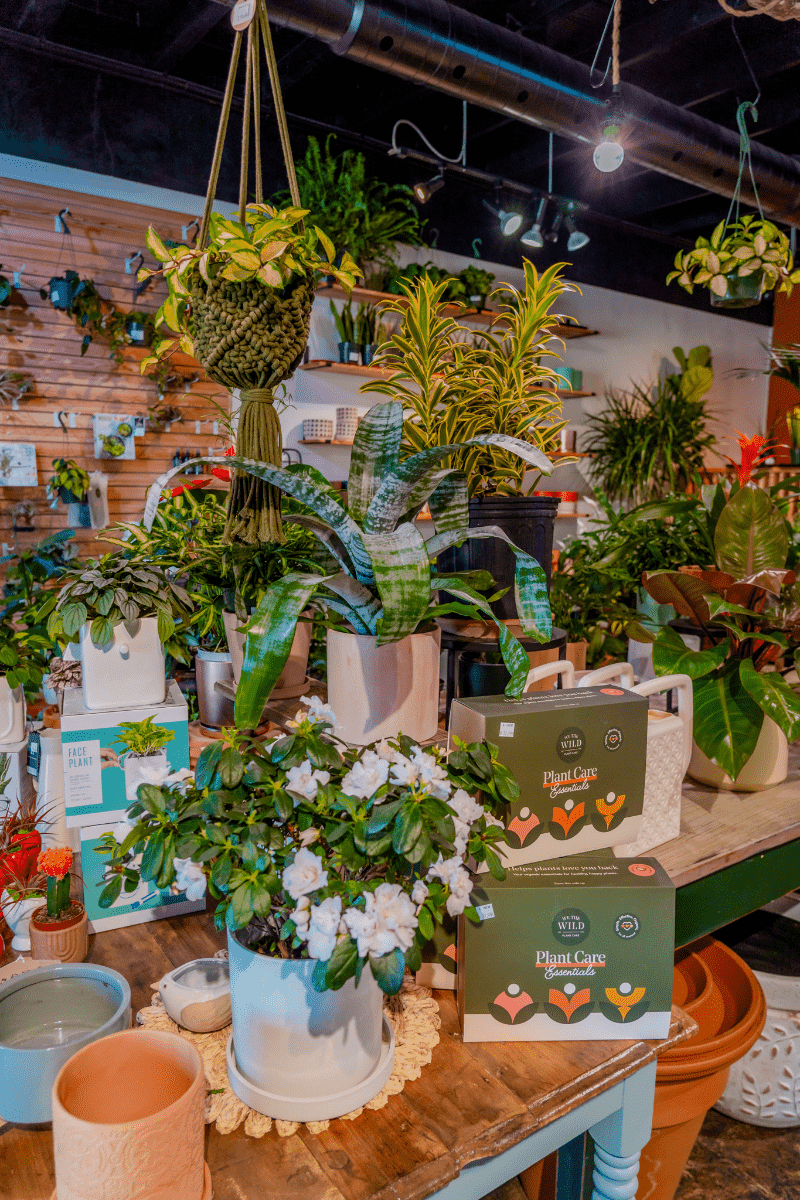 Connect with your date and build a terrarium together for your home or make two separate ones and perhaps uncover a new, shared passion for plants!
Shop for Each Other
Test out how well you know your date and pick out outfits/accessories for each other at Shaw's Marketplace. Aside from the cutest clothes, jewelry, and more, you'll also discover home decor, camping gear, fresh flowers, candy, and the cutest coffee counter. Start out your date with a cup of coffee and a snack before exploring the 20 different businesses that have set-up shop inside.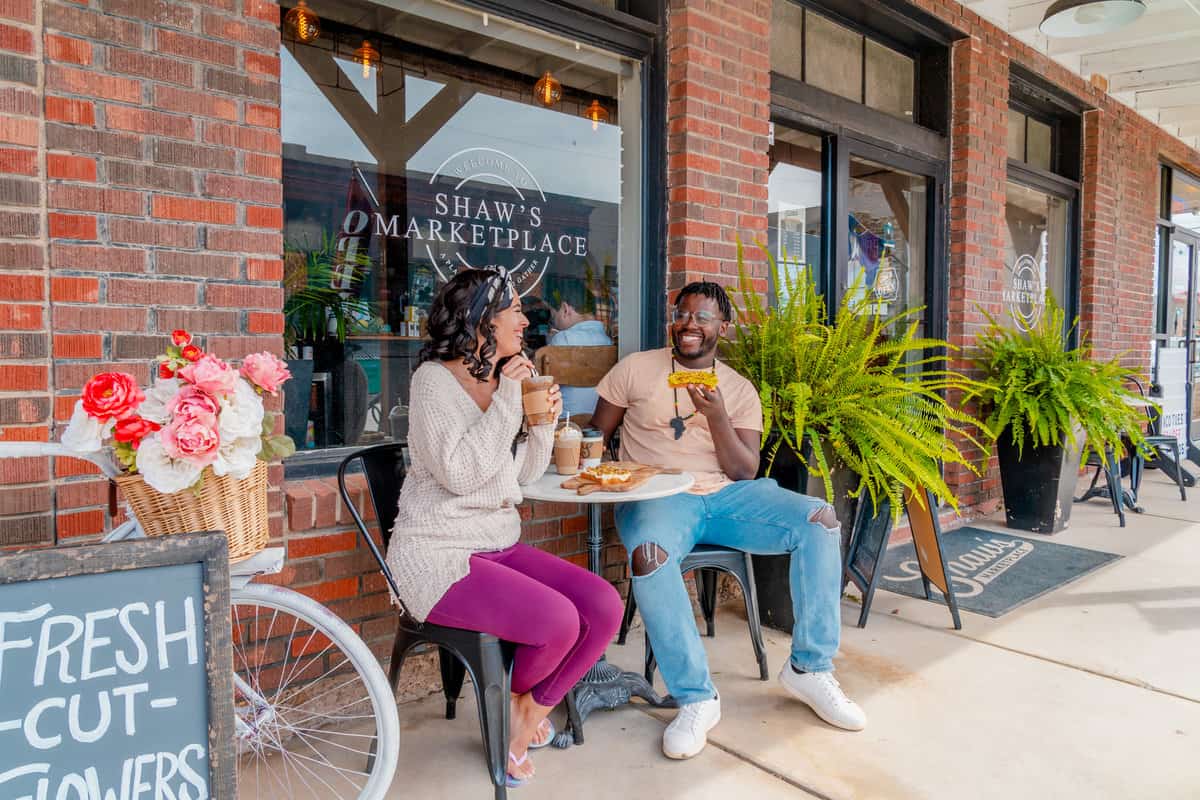 Take it one step further and pick out something special for each other at one of the many antique shops in downtown Brownwood, like Matt's Mantiques or Saturday's Antiques.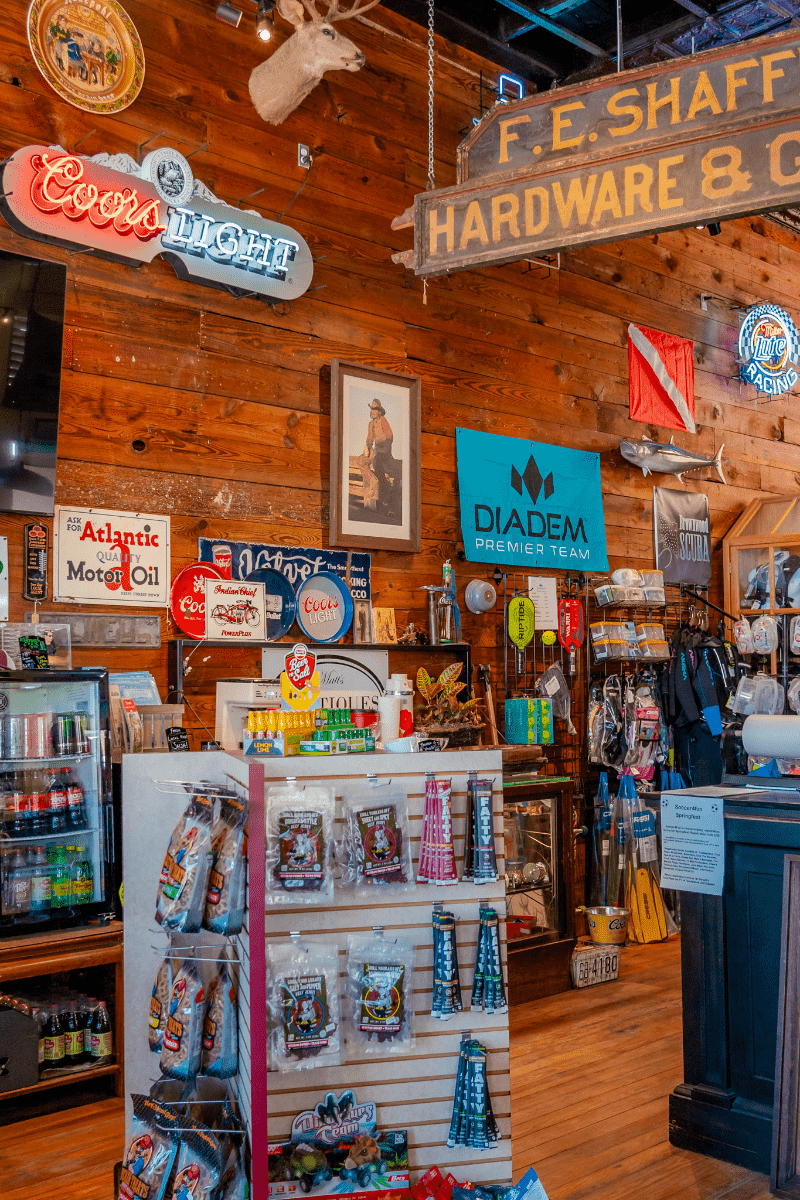 Dust Off Your Cowboy Boots
Los Trece is a replica of an Old West settlement in Early, a small town just outside of Brownwood, that is so worthy of being added to your repertoire of Brownwood date ideas.
Come dressed up in your best western garb and be prepared for live music inside the saloon, ax throwing, horseshoes, cornhole, and events like Friday karaoke and line dancing on Saturdays! Don't forget to feed the free roaming pigs and donkeys, stay for the gun fights, then grab a drink at the outdoor bar and food from the chuckwagon!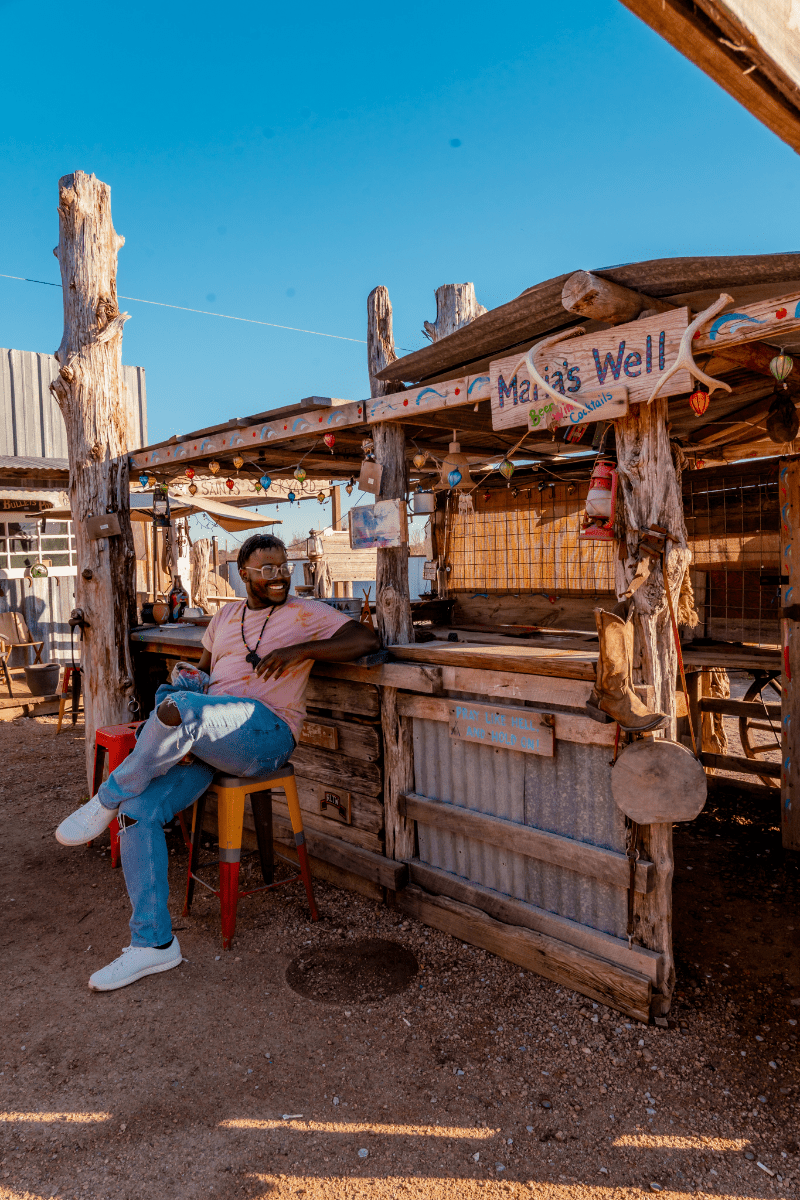 You can truly spend hours enjoying all there is to do in Los Trece while hand-in-hand with your date!
Learn Something New Together
Add a history lesson to your next romantic getaway! Take a tour of the historic sites around Brownwood, like the Brown County Museum of History, the Frances Lehnis Railroad Museum, the Brown County Jail, and the Harvey House.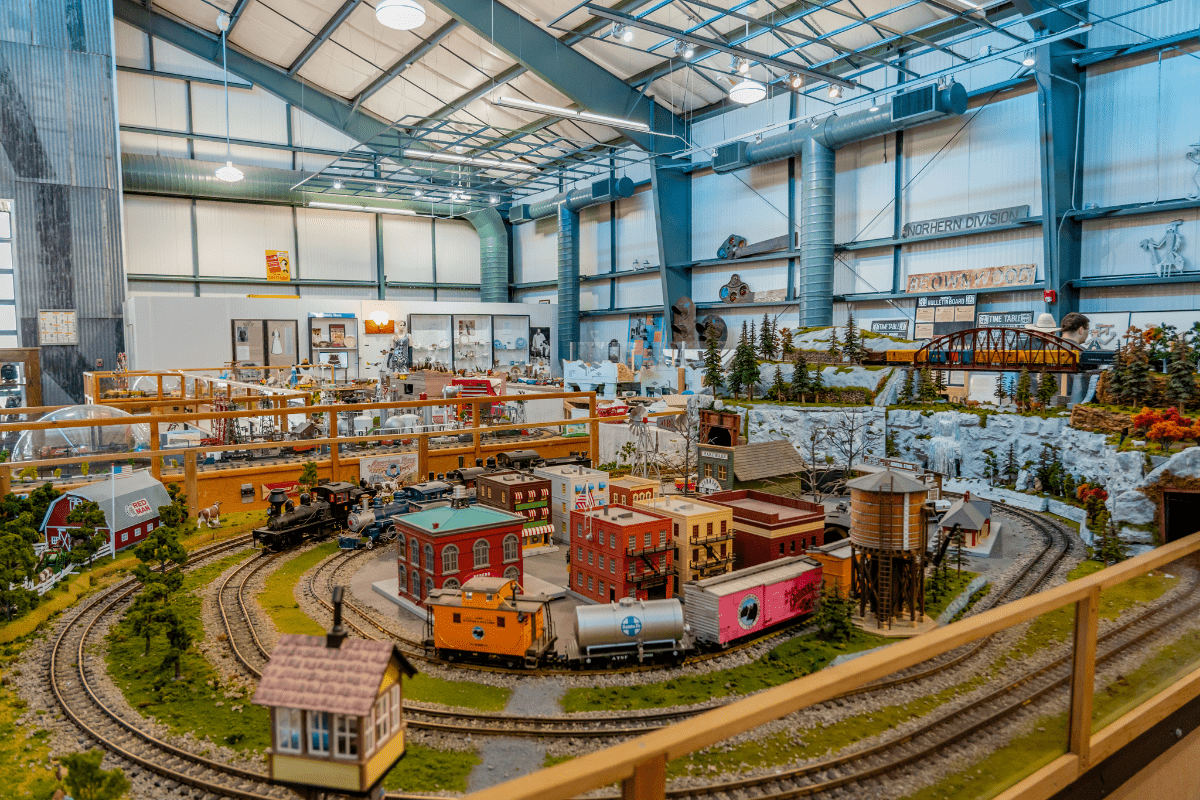 Best Date Ideas in Brownwood TX: Final Thoughts
We love finding small towns for romantic, Texas getaways where you can spend quality time with your partner! Although Brownwood is a small town located in the heart of the Texas Hill Country, you'll be pleased to discover beautiful cottages to stay in, all kinds of hidden gems around, and interesting things to do that will make your trip a memorable experience with your favorite person.
Be sure to check out our list of things to do in Brownwood for even more date ideas!