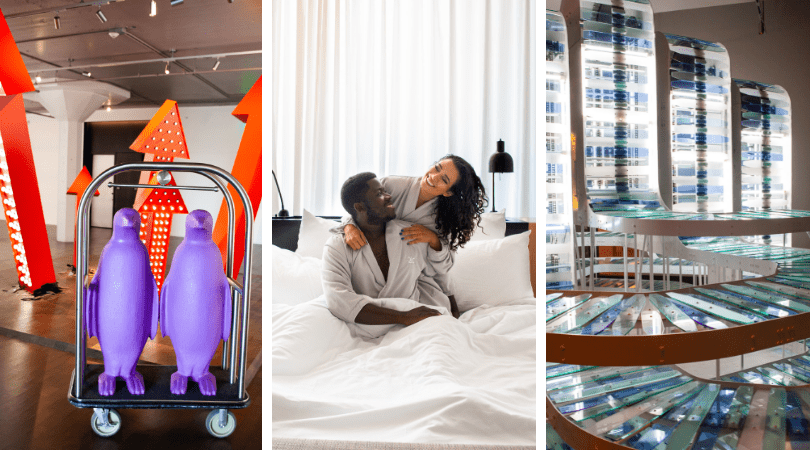 21c Museum Hotel makes for a unique place to stay in Oklahoma City. It operates both as an art gallery and luxury boutique hotel in one! On a recent trip to Oklahoma City we had the pleasure of staying here and experiencing it for ourselves. Keep reading all about the special details that make 21c unique and quirky and book a stay for yourself.
21c Hotel OKC: The Art Gallery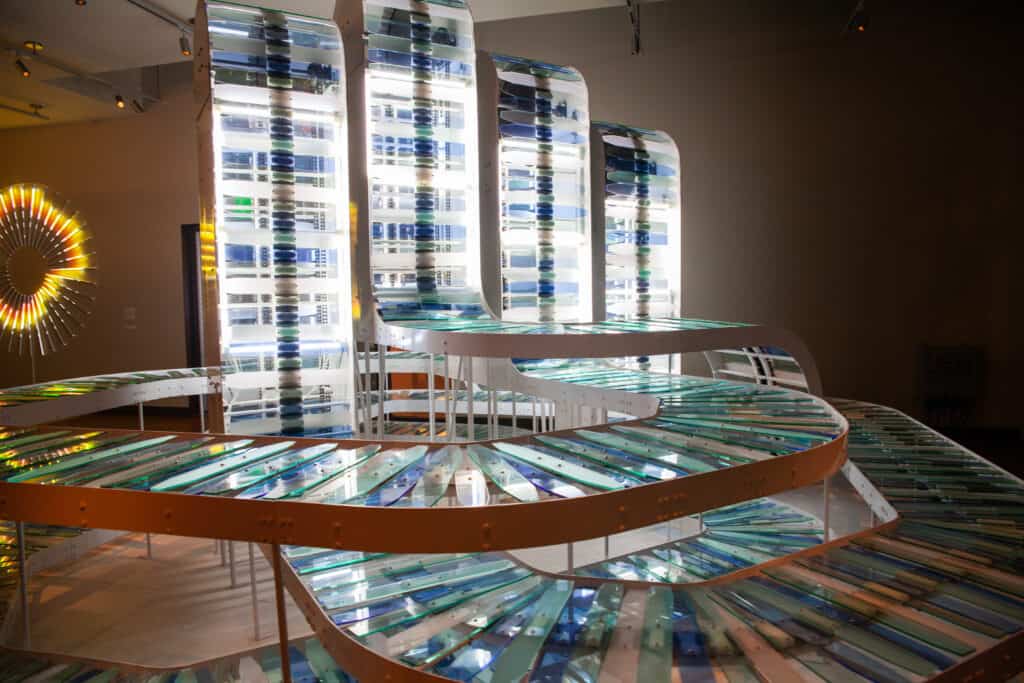 On the first floor of 21c Museum Hotel you will find a rotating art gallery. People who aren't staying in the hotel can check it out as well. The art gallery itself is massive with multiple rooms filled with paintings, mixed media, and other artwork. Since it's constantly changing, you can come back at different times for a completely new experience. On Saturdays they even have yoga with art.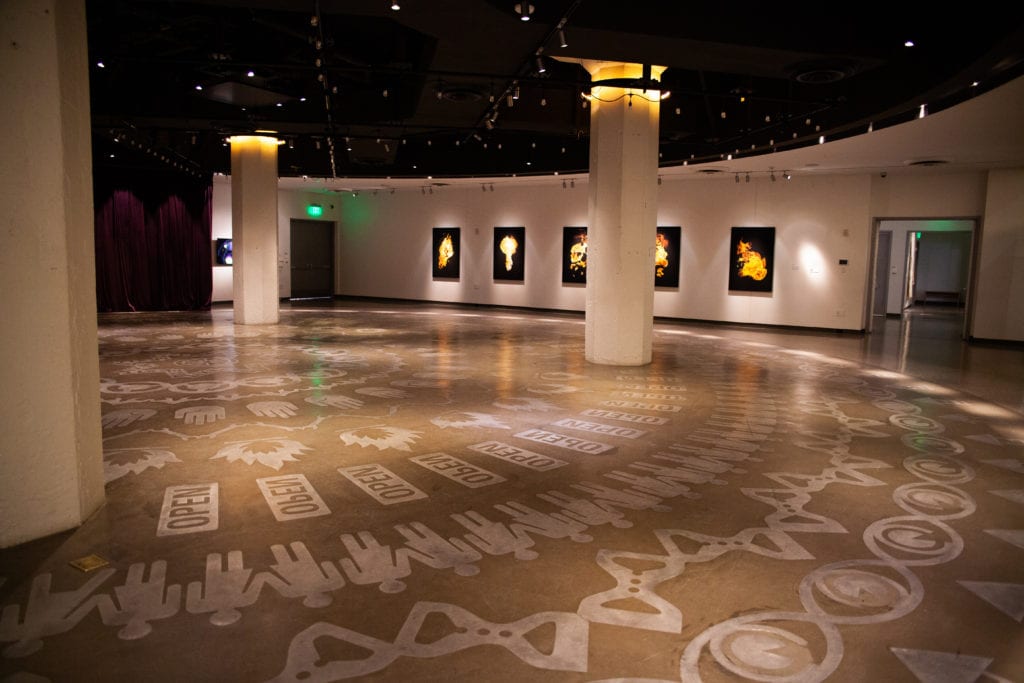 Purple Penguins
The first day I was perplexed by the purple penguins! I thought they were just one of the exhibits. Except they would disappear and then reappear in random places.

Apparently there are over 20 penguins made of recycled material and have become a permanent exhibit in the hotel. Guests can take pictures with them, bring them to dinner, take them to their rooms and more! We enjoyed breakfast with the penguins one morning!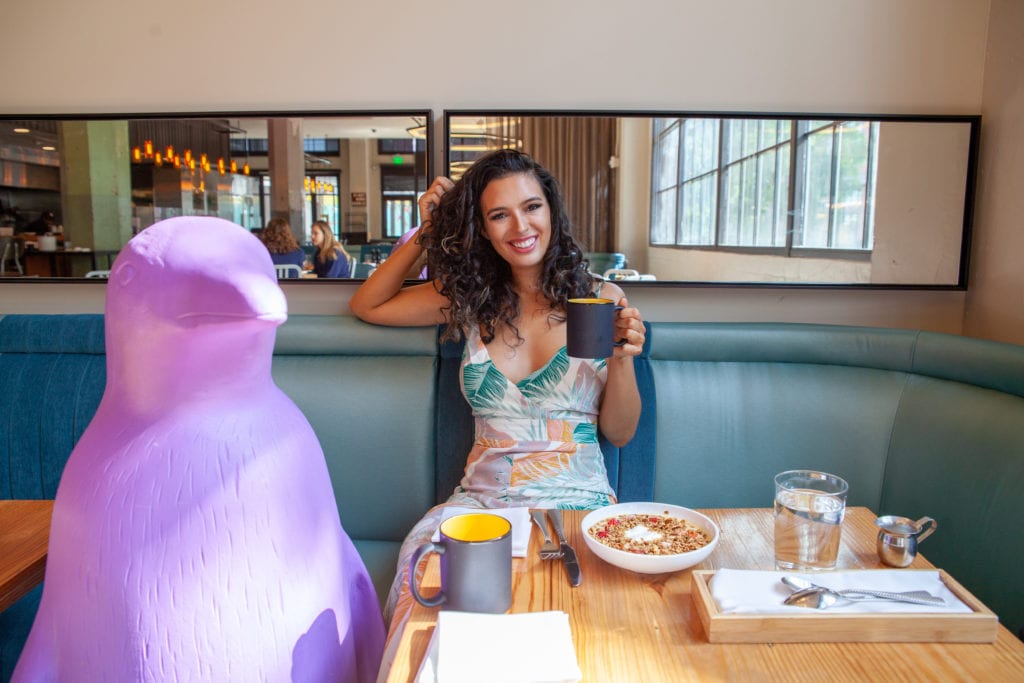 21c Hotel OKC: The Rooms
One thing that has always bothered me about hotel rooms is the distinct hotel room vibe that never seems to change. However, the rooms at 21c were more of an upscale artist's sutdio than hotel with its industrial design, artwork, high ceilings, and natural light streaming in from the ceiling-high windows!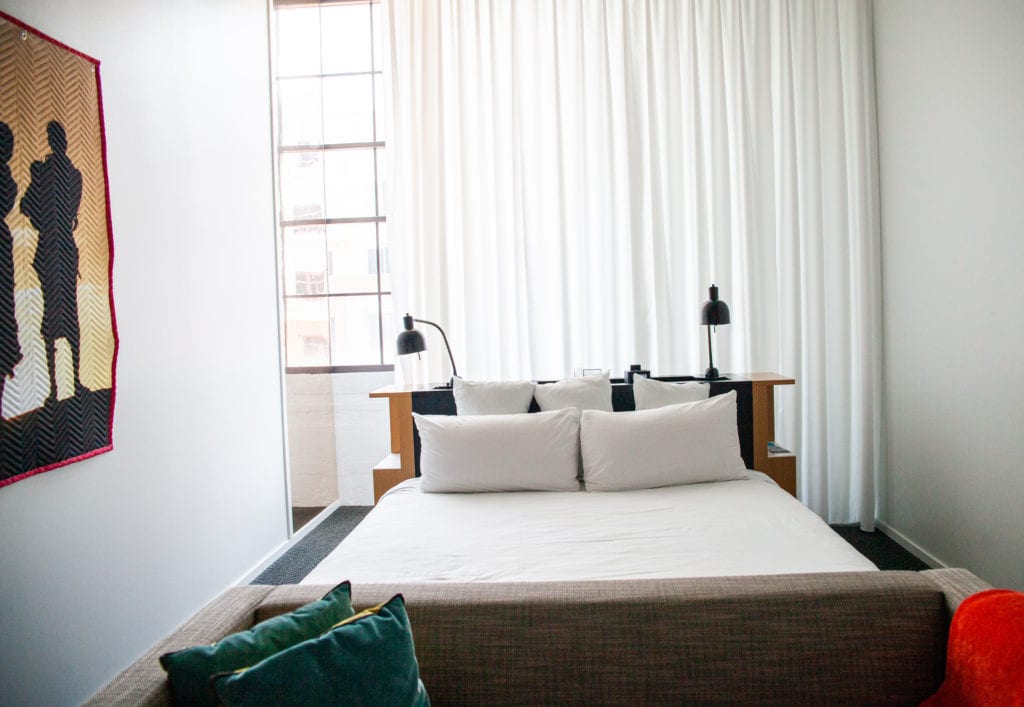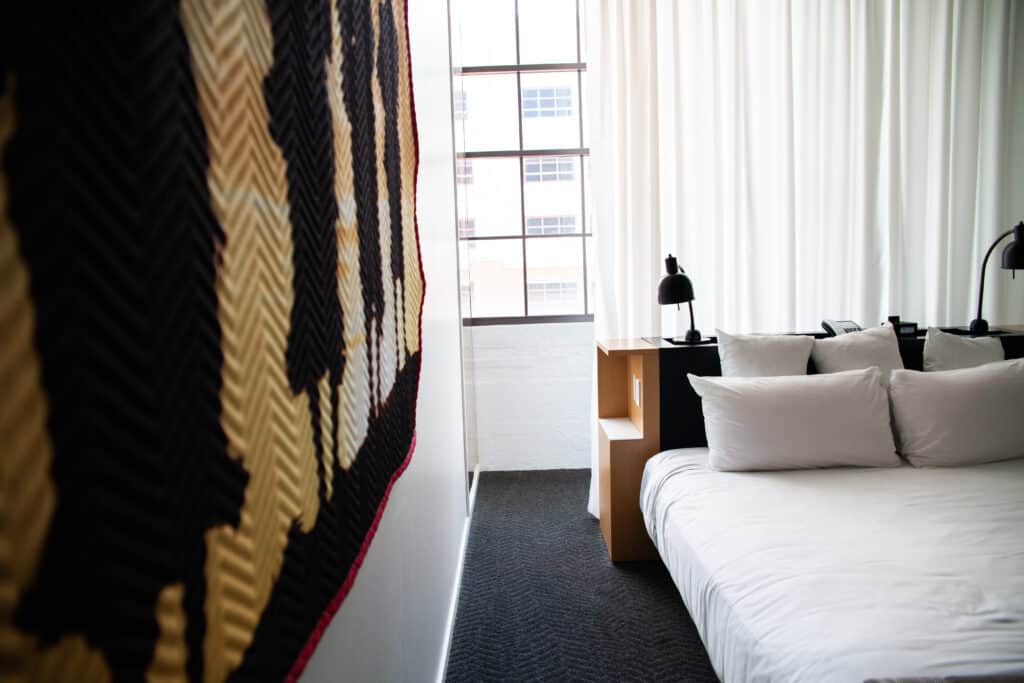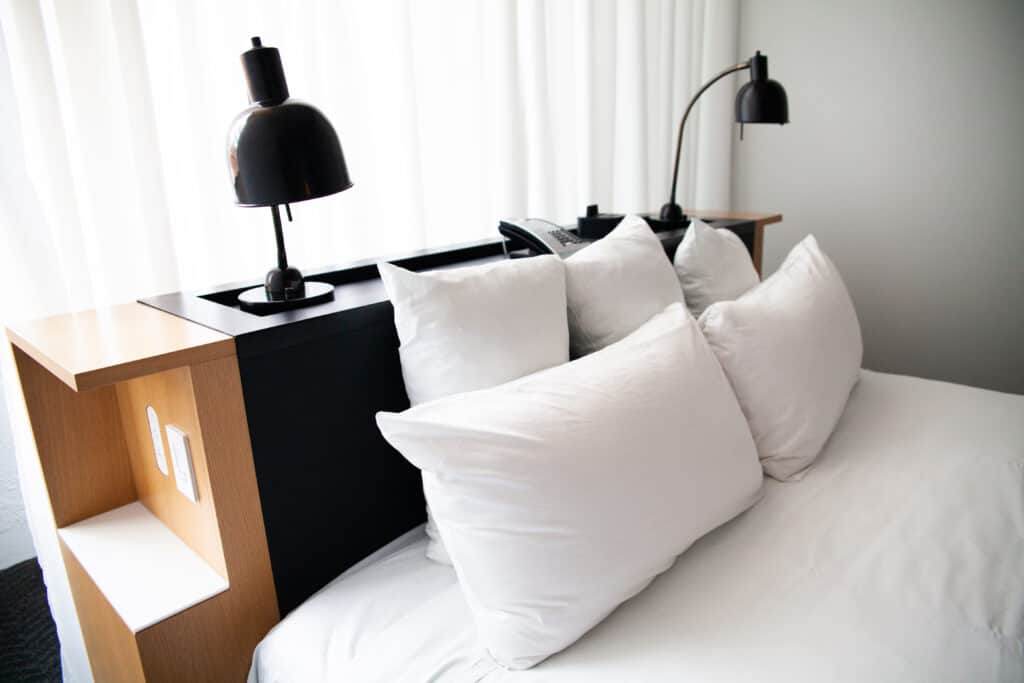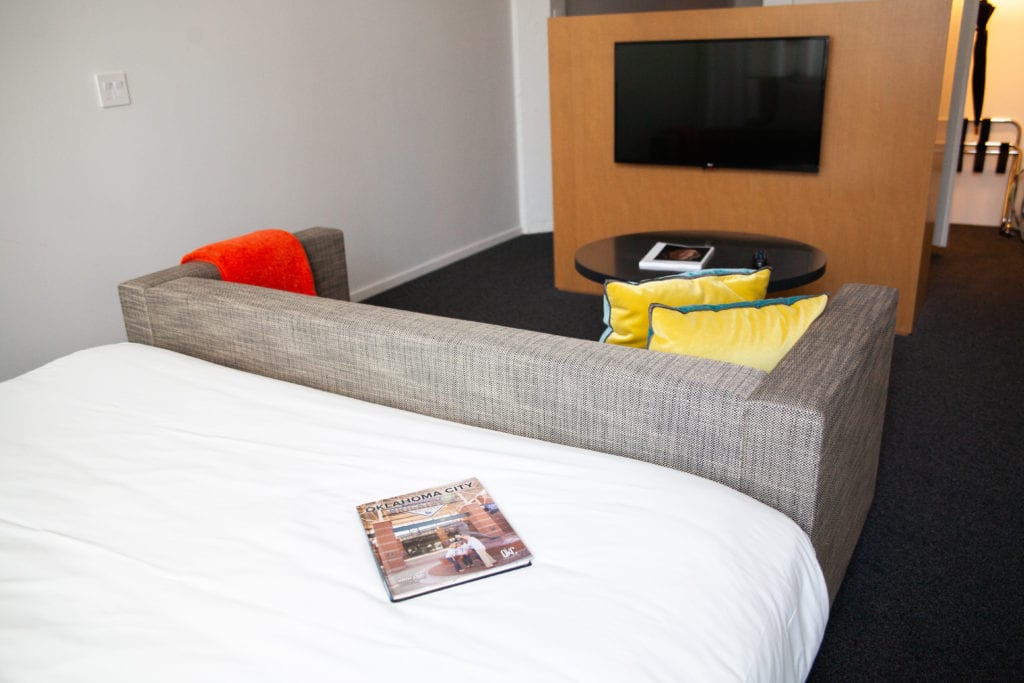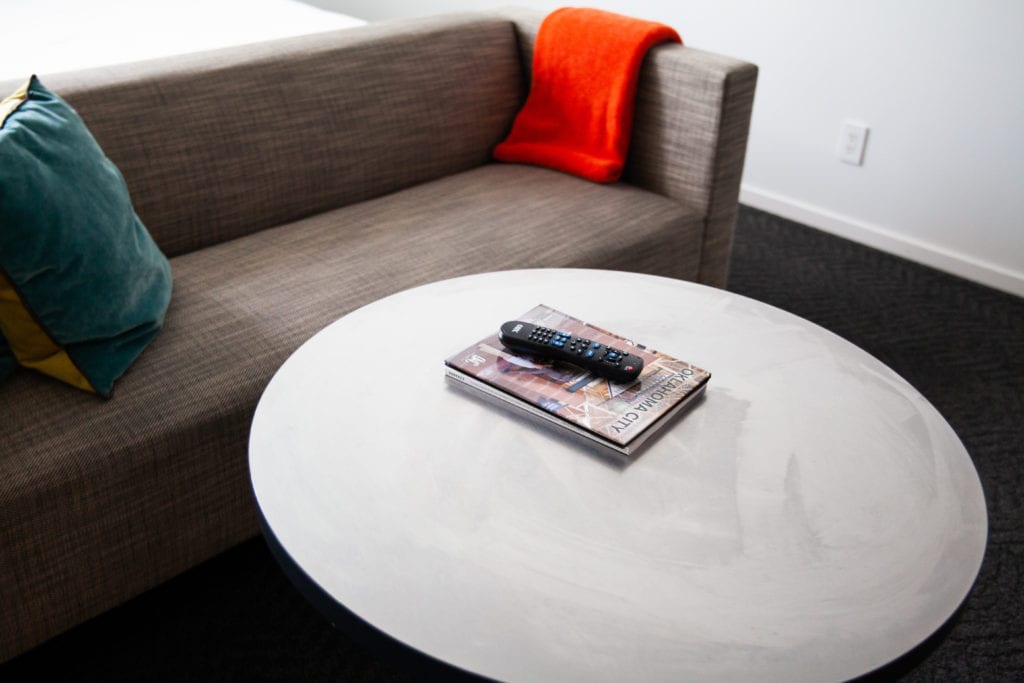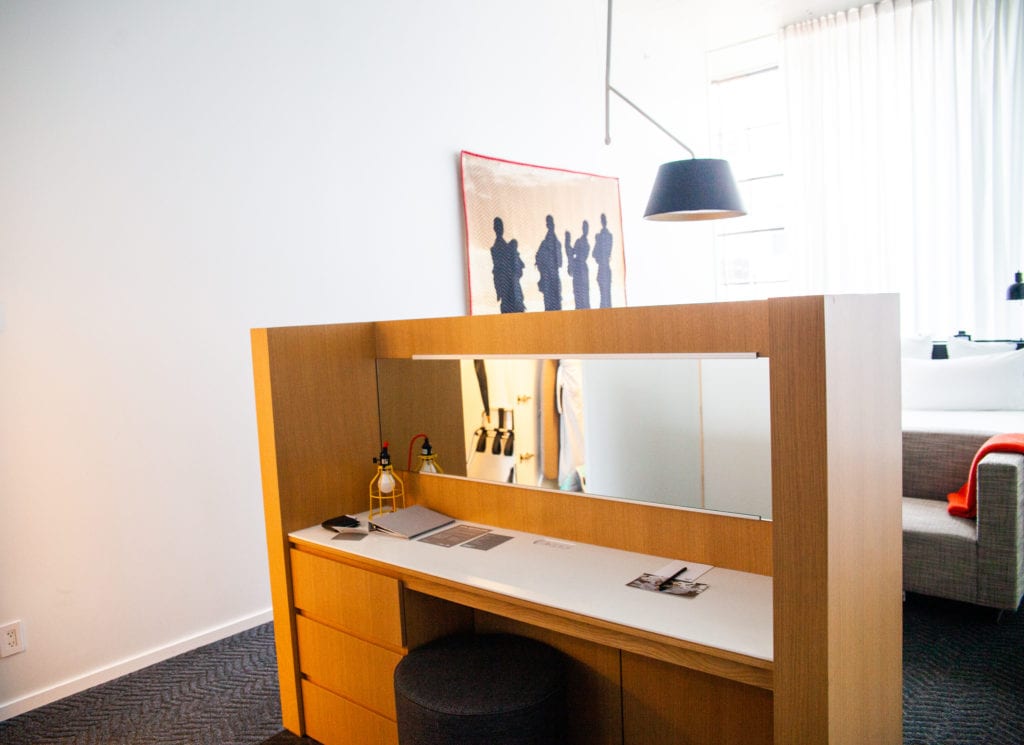 Each floor has additional artwork only accessible if you are staying at the hotel!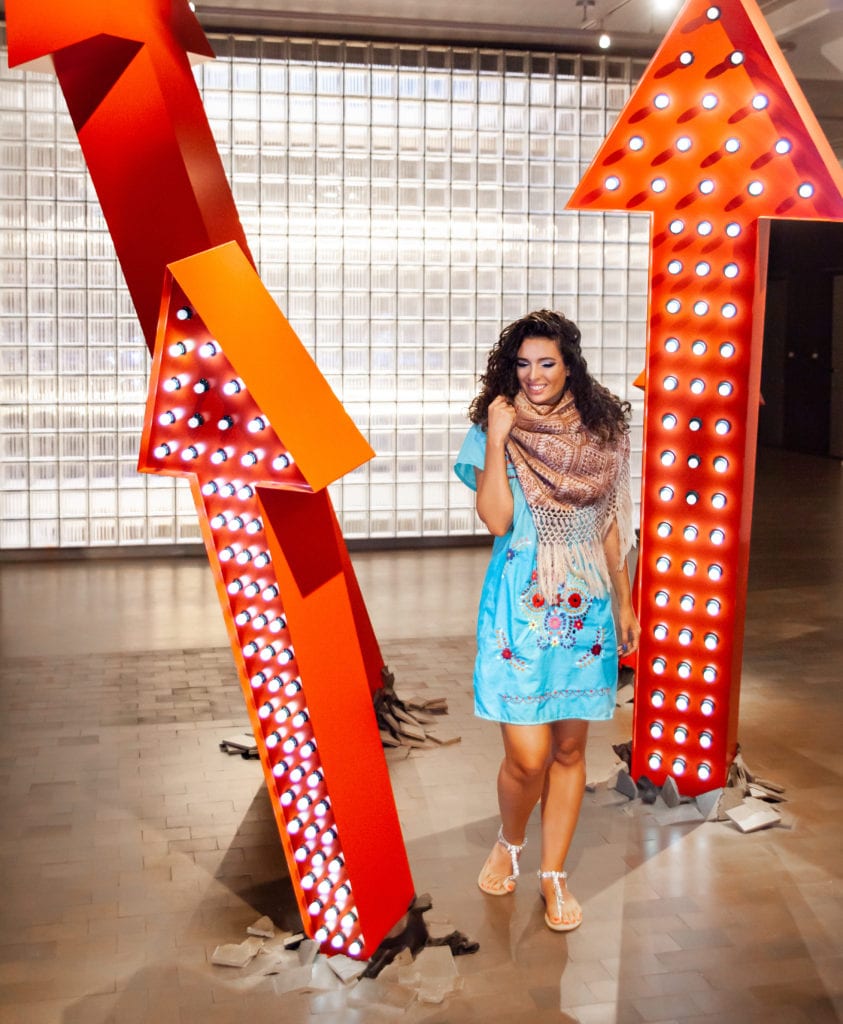 Every detail seemed to be thought of by 21c! Even the soaps were unique with a peppermint body bar, rum body wash, cilantro hair conditioner, and other items from Malin + Goet. Not to mention some of the softest towels compared to even some of the 5 star hotels I've stayed at.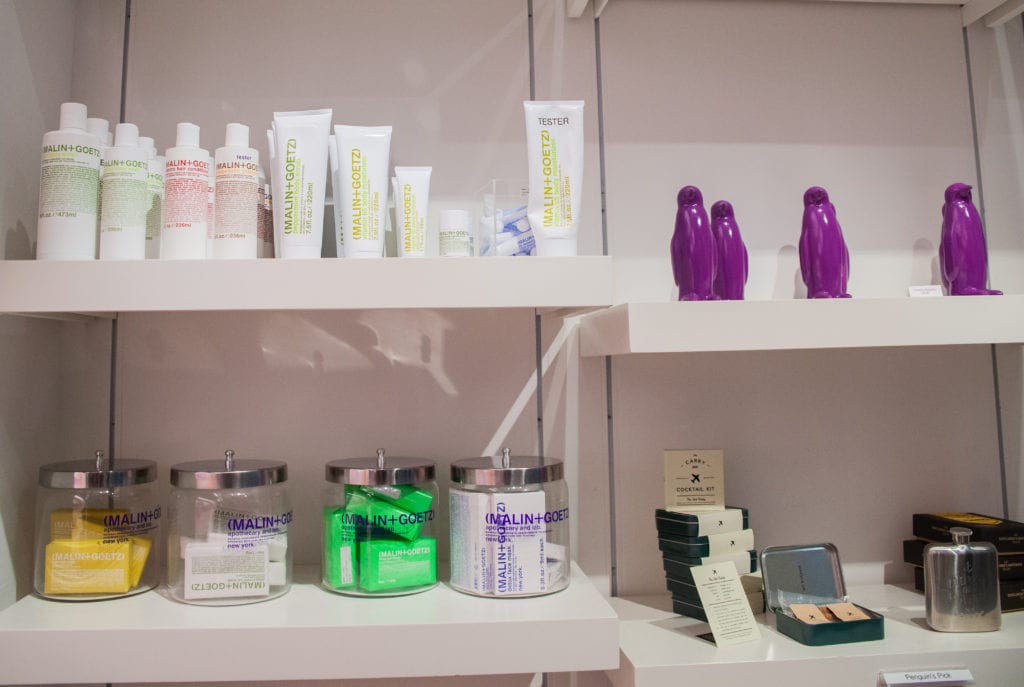 21 C Hotel OKC: Final Thoughts
If you're looking for somewhere more than just to rest your head, 21c Museum Hotel in OKC makes for an experience like no other. Every detail has been thought of, and the quirky touches really bring something new. Since the gallery is regularly rotating, you could come back to 21c multiple times and still get a new experience with the different artwork.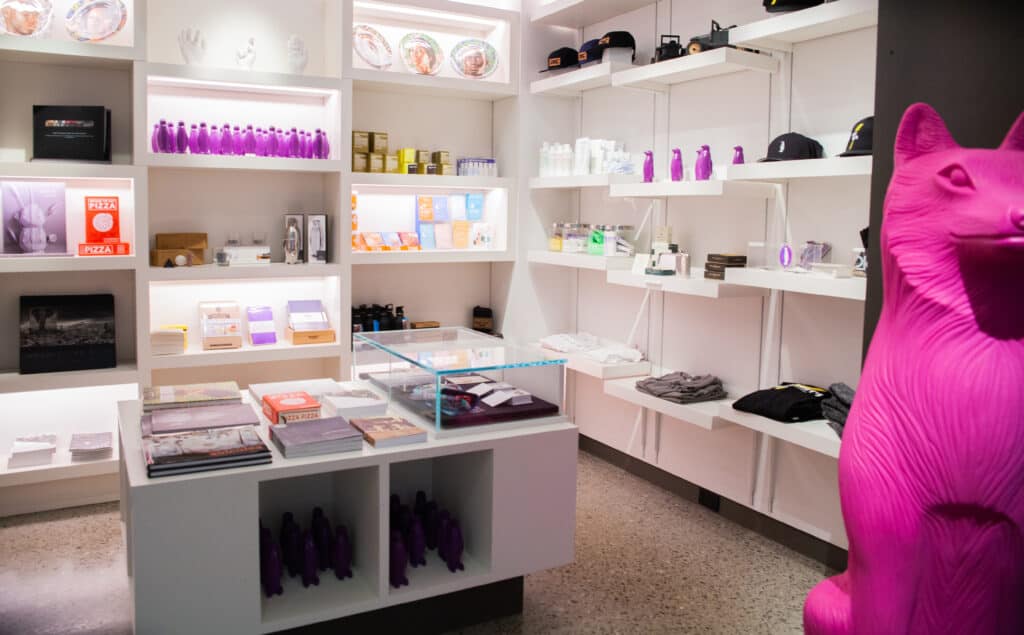 Oh and make sure to check out the gift shop!