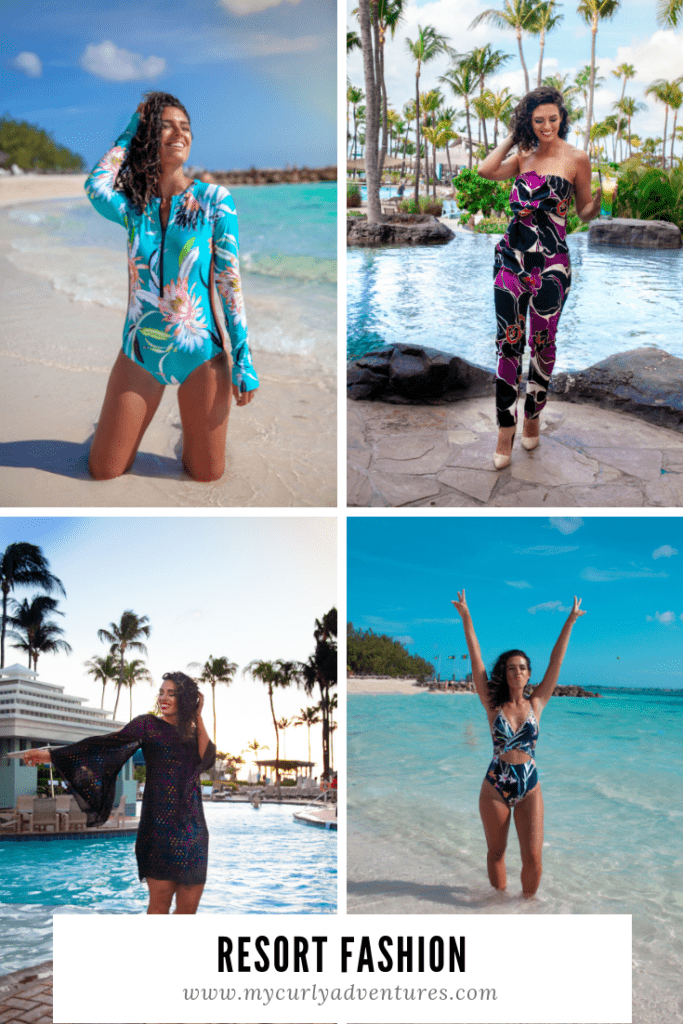 I just got back from a fabulous trip to Aruba filled with hours of swimming in crystal blue water, sipping on tropical cocktails, and peacefully lounging by the pool all in style with some of my Trina Turk favorites. I am in love with bright colors and bold patterns that are featured in the new Trina Turk Resort Collection of 2019 and made sure to pick up a few new pieces for my trip.
I wore the Lacquer Top and Vavara Pant combination to dinner and drinks with my husband! The bright colors matched the ambiance of Aruba and while keeping it classy in this flattering cut! I planned on having a lot of fun in Aruba and that fun showed in my outfit with energetic colors and large floral prints!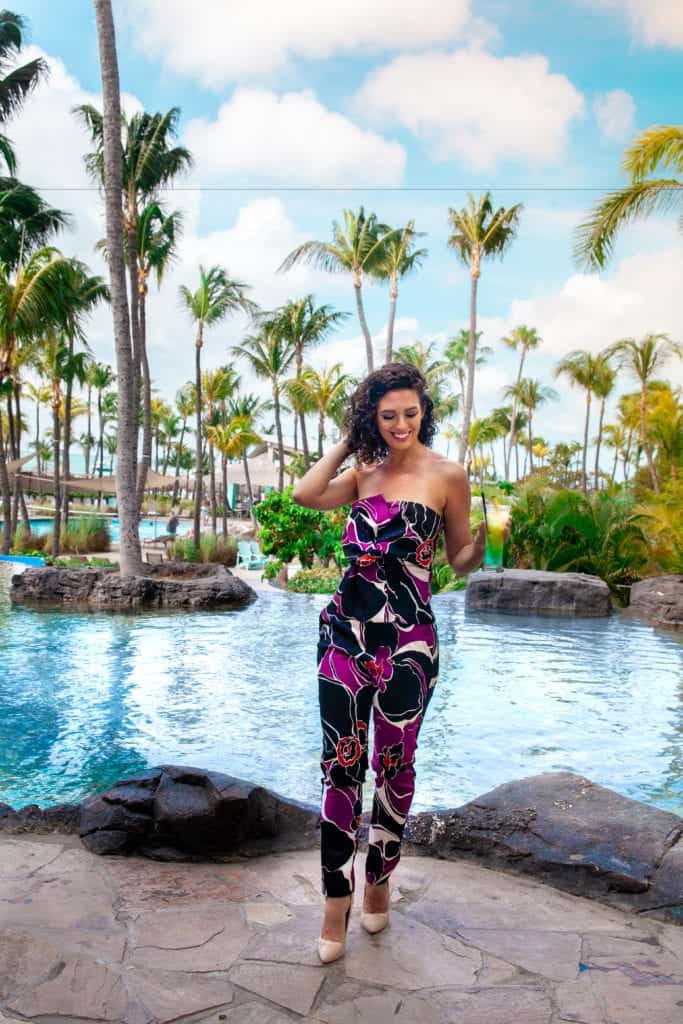 Every Spring Aruba hosts a large Carnival celebration filled with dancers in extravagant outfits covered in feathers, sparkle, and other fun adornments. Even though we weren't there during the festival, we got to go to a performance with the dancers in costumes! I loved that the Tess 2 Dress gave me some colors in sparkle in the polka dots while still being relatively neutral!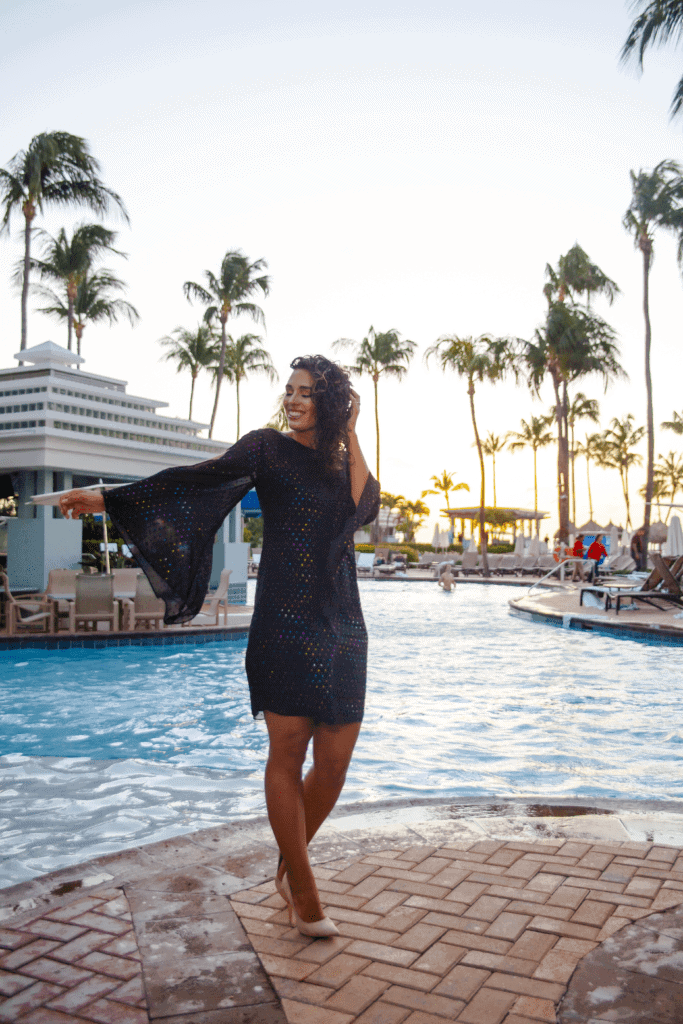 Trina Turk Swim
While in Aruba we learned how to windsurf and the Shangri La Floral Paddle Suit was perfect for keeping my shoulders from getting burned during the hours of sun!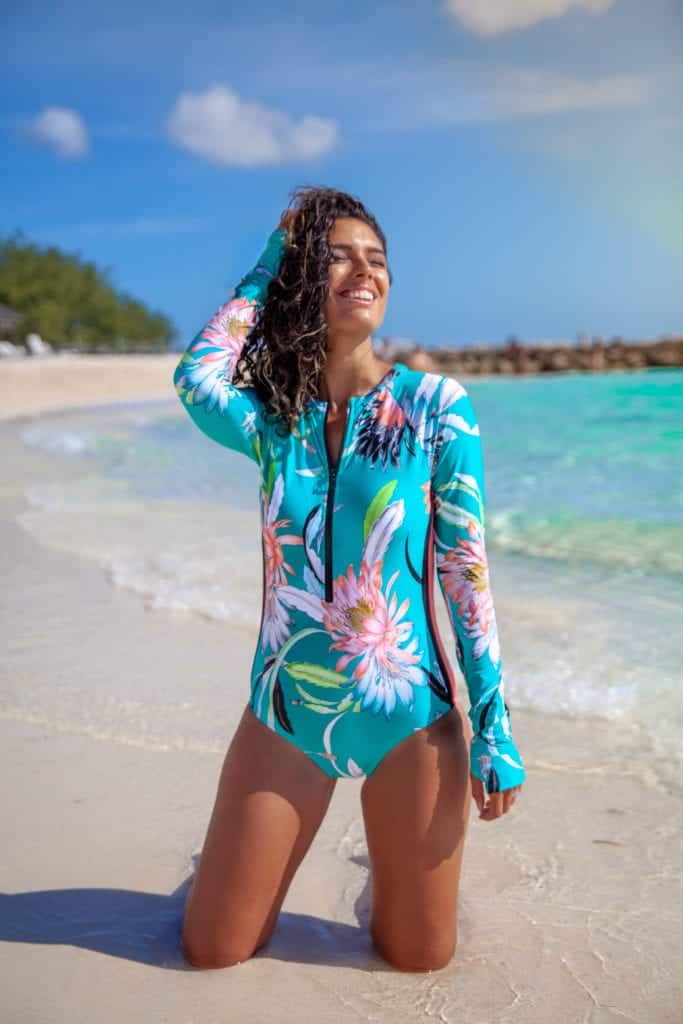 What I learned from Trina Turk is that one-pieces can be sexy! The flattering cut out up front and low back on the Fiji Floral Mix Maillot left me feeling so confident in the sun!