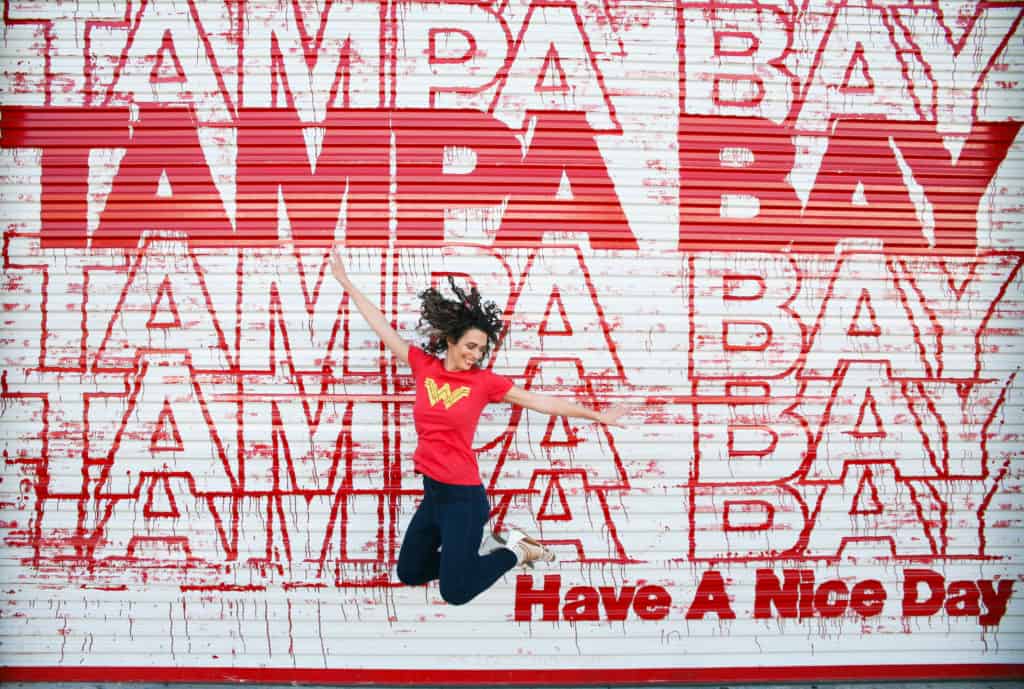 A trip to Florida isn't complete without a trip to Tampa and while we've all know about the city we don't necessarily know what things to do in Tampa. Don't worry I've got you covered! Tampa is home to some amazing food, unique shopping areas, and of course water! So what are the best things to do in Tampa? I got you covered!
Top things to do in Tampa
First stop was Hyde Park Village and of course coffee! Buddy Coffee roasts single origin coffee that tastes amazing! When you walk in you see many locals working on their laptops so you know it's good!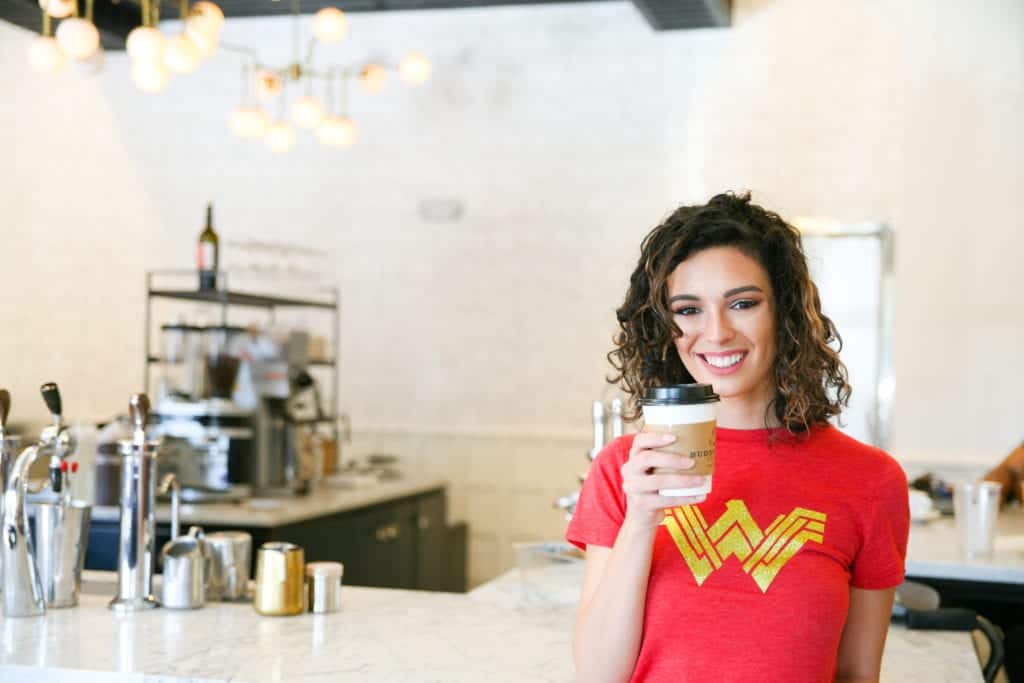 Hyde Park Village is a mixture of national retail and local shops. Plus they have the Tampa Bay Mural! Some fun shops to browse through included cute boutiques, beauty shops, and a pottery painting place.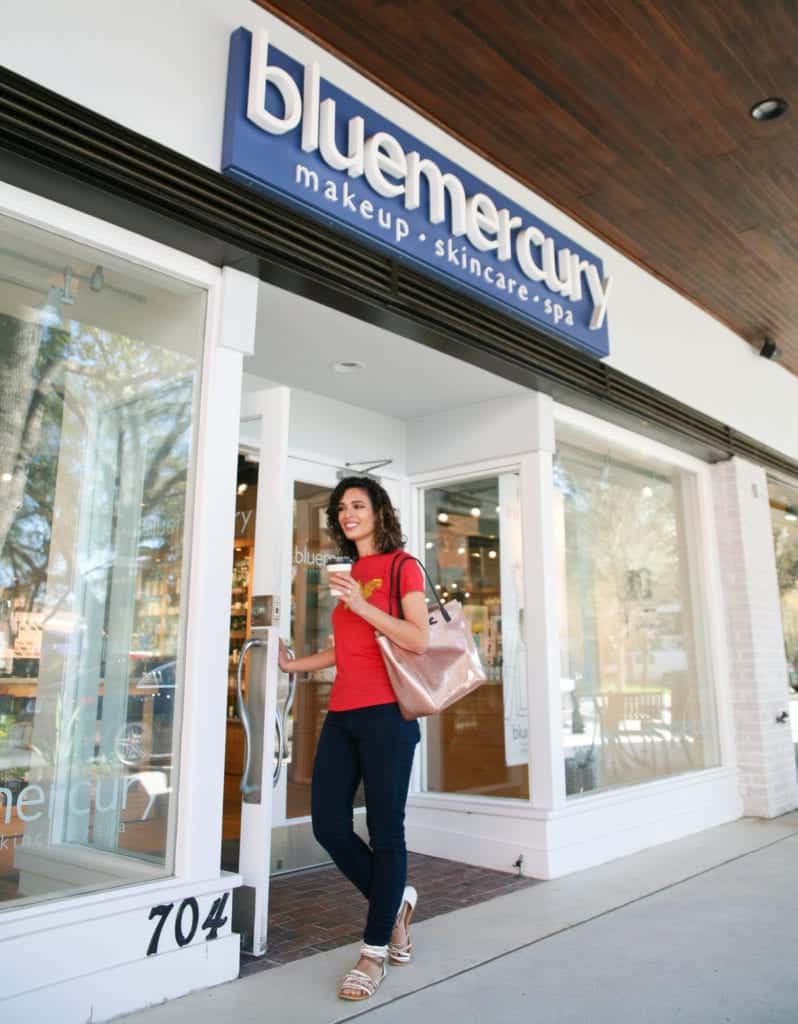 I have to say my favorite place was Fig and Julep. It's basically a gourmet food store with an olive oil and vinegar tasting section. Almost anything there is available for tasting. Blood orange olive oil and lavender honey were on the top of my list. Plus it's fun to browse all the cool food products and pretend I can be a chef (not a skill I possess).  Any foodie will LOVE this little shop.
After trips to Tarpon Springs, Orlando, and Weeki Wachee I was starting to feel some traveler's fatigue.  After doing a Google search on the best places to get your nails done, I found Crave Spa. This cute place was close to Hyde Park and was the perfect place to relax. One of the best parts were all of the gorgeous nail designs. I went with something simple for the time, but they have some seriously talented nail artists who create some stellar designs. Plus on the weekends the have mimosas.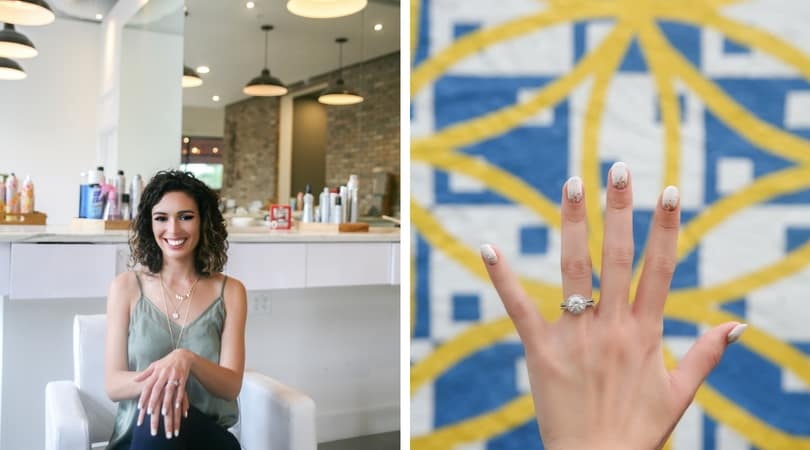 Eating in Tampa
Not only are there so many things to do in Tampa, but there's so much good food to eat! Feeling refreshed from all the pampering we went to Datz and Dough. Datz is the restaurant side with some of the coolest items I've tried including a donut burger and a mac and cheese burger. I didn't know donuts and burgers could go together, but they do! If you know me then you know I'm a big margarita critic. Well there Kelly Kapowski won the Margarita Wars, so no competition there! Next time I go back I want one of everything from there menu including their monkey bread, hemp-mus, and jack'd up steak and eggs. Speaking of their menu- its like a newspaper. How cute!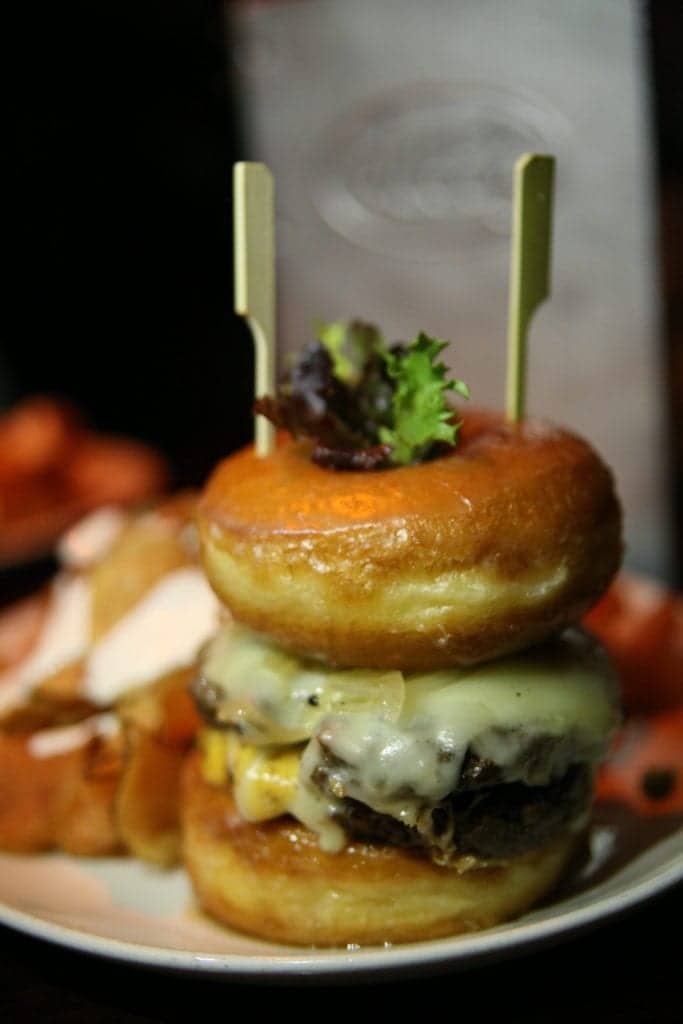 Dough is their desert parlor next door and I'm still drooling over it. You can get charcoal infused vanilla ice-cream in a donut cone (my recommendation!) or one of their other tasty choices like a creme brulee donut or strawberry champagne cupcake. Honestly, there are just too many decisions that look so good. Bring 10 people so you can try one of everything. As if you haven't eaten enough already, make sure to wash it down with a latte. Maybe butterbeer, peanut butter chocolate, nutella, or BACON (if you've tried the bacon please let me know- I was too scared, but how awesome!)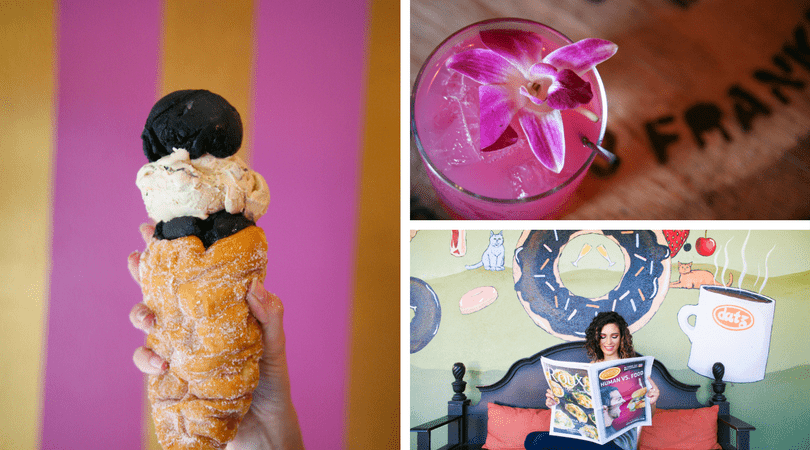 Things to do at the Tampa Riverwalk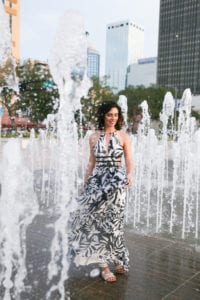 With belly's full we went to the Tampa Riverwalk. This place is bustling with people, pop-up activities, and plenty of culture. There is the Tampa Museum of Art, Museum of Photographic Art, the Aqu
arium and other things to do.  The Tampa aquarium is a great treat! We got to pet sting rays, see sharks and birds, and my favorite part- get close to otters! They were on the other side of the glass, but it was fun to see them swim back and forth and their such playful animals!
The best way to see the river? By bike boat!  Basically, you bike on the water! I've never heard of this before, but I have to say this is one of the more unique things to do in Tampa. We stayed to watch the sunset and bring out our inner child and play in the fountains!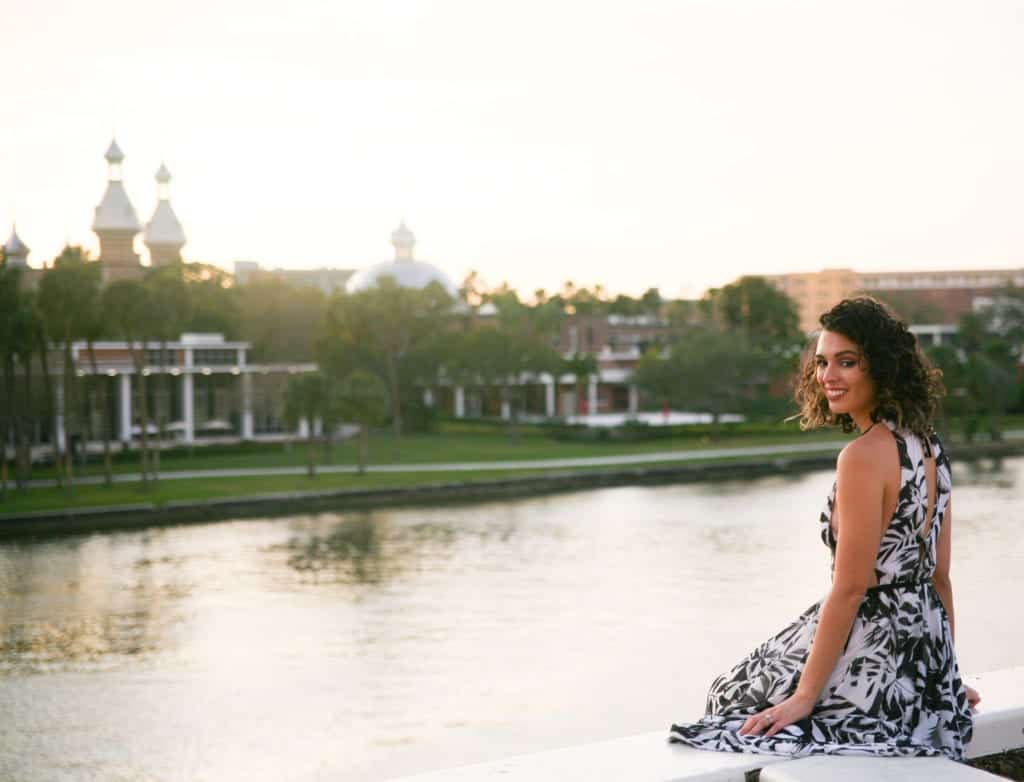 Hall on Franklin
Not far from the Riverwalk is this great concept restaurant called the Hall on Franklin. This place takes a bunch of different restaurants and combines it into a dining experience. You order tapas styled dishes. Craving bahn mi while your friend wants seafood? Hall on Franklin has the best of (5) worlds! You can Asian street food, fresh poke, unique melts, southern comfort food, and delicious baked goods in one! Make sure to try their Stinky bunz (yes stinky!). I have to say my favorite dish were the alligator nuggets- because when in Florida! If you haven't tried alligator before it tastes like fried chicken! I would take kids here for a fun surprise.
As if we hadn't had enough sweets already, we split a desert sampler platter which was perfect for all of our different taste buds. Crème brulee, Belgian waffles, ley lime pie, a cookie, and a cupcake. What else do you need? While there we ran into the owner of Hall on Franklin who took the time to share his vision of a unique dining experience. You could tell he really cared about the place, especially since he said he spends most of his days and evenings there!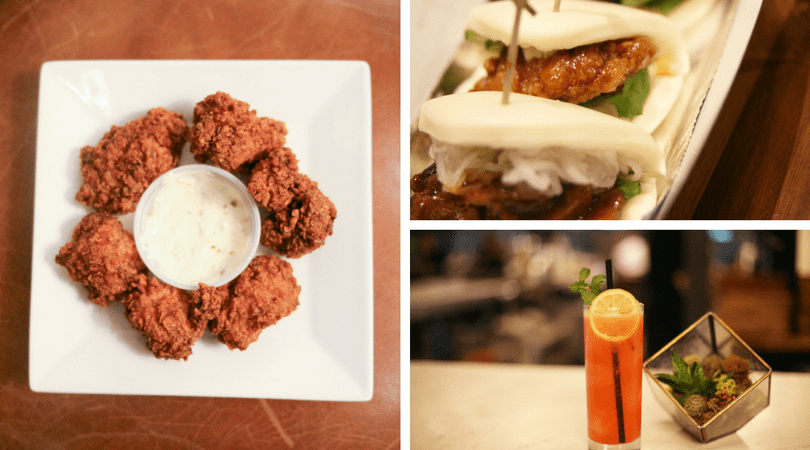 All in all, Tampa is so big it can be overwhelming trying to find things to do.  With only one day we managed to cram a lot in and have a great time. If you have an extra day to spare make sure to check out Tarpon Springs, a Floridian-Greek city, or St. Petersburg, a fun destination for art lovers!
Where To Stay in Florida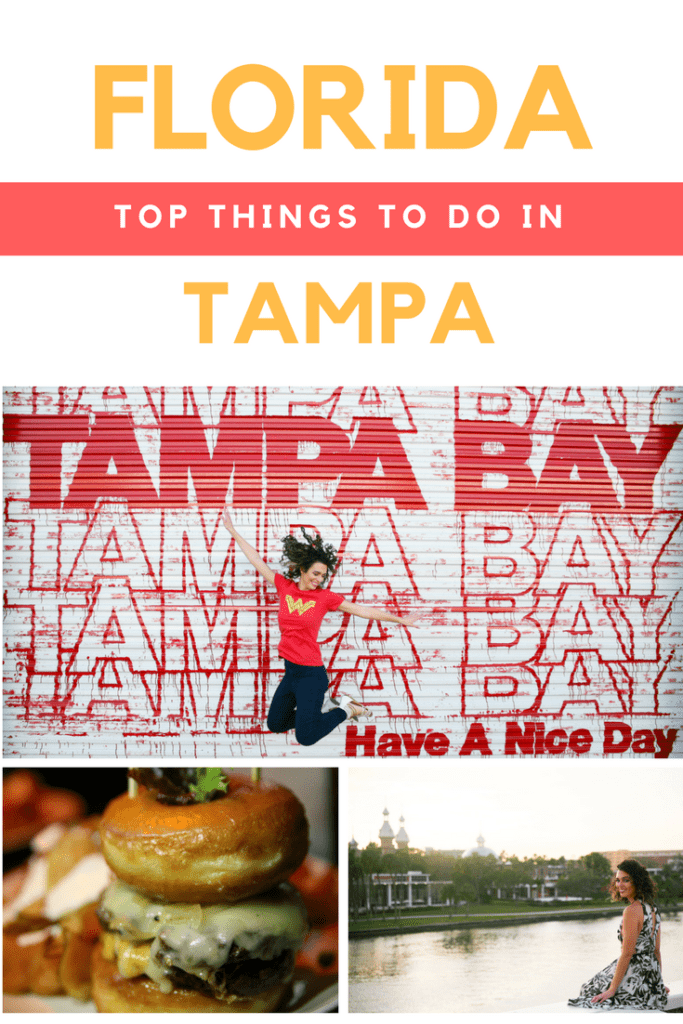 What are your favorite things to do in Tampa?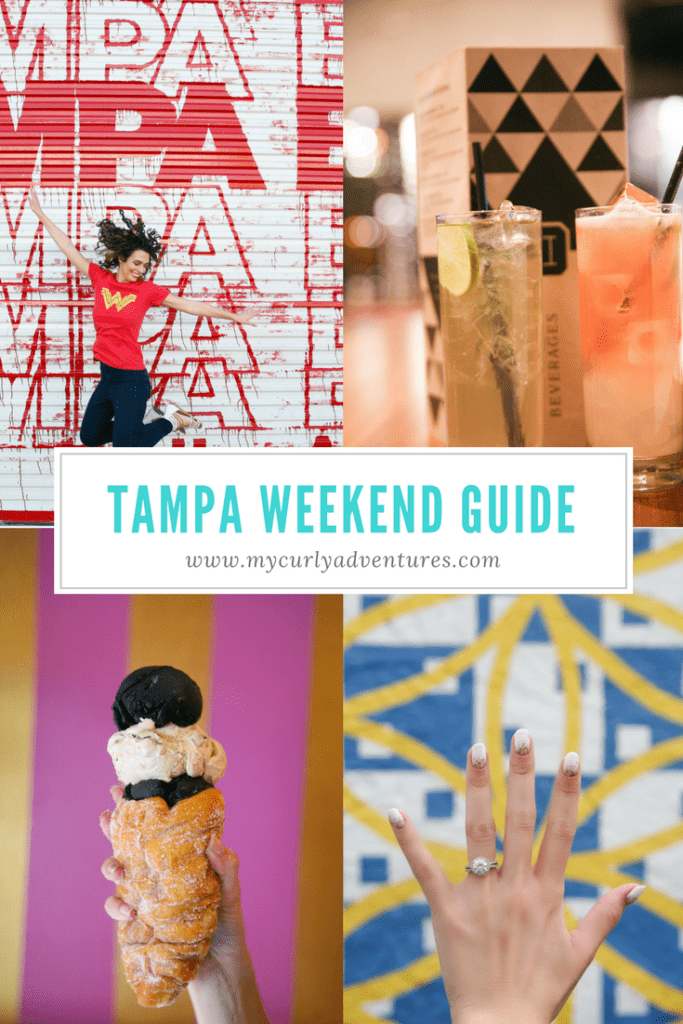 Things to do in Tampa does include gifted items. As a blogger I strive to give the most accurate information featuring the best destinations and so all opinions are my own.