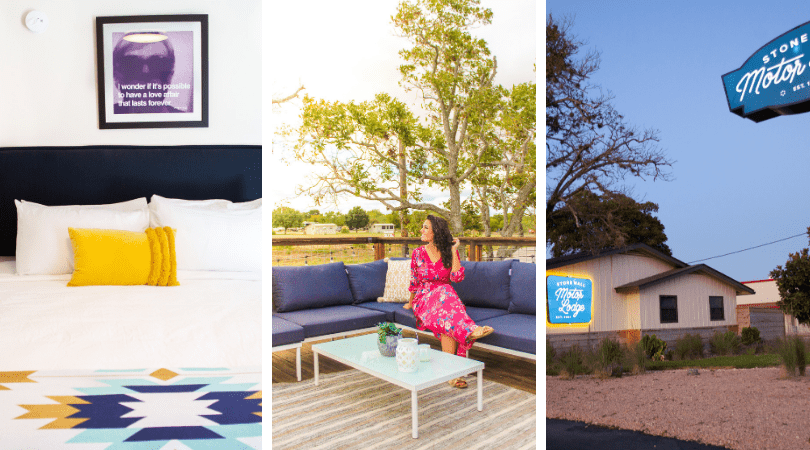 When you think of the 290 Wine Trail what you might not realize is that it actually starts in Johnson City, passes through Stonewall and Hye, and ends in Fredericksburg, Texas. If you're looking to stay as close to the wineries as possible, you might want to add Stonewall Motor Lodge to your list, a place that is not only ideal for wine lovers, but also for history lovers.
Lyndon B. Johnson was actually born and raised in Stonewall, Texas. When he became president, he needed a place to house his secret service and press. Stonewall Motor Lodge was created to fill this need and today holds the memories of our past President.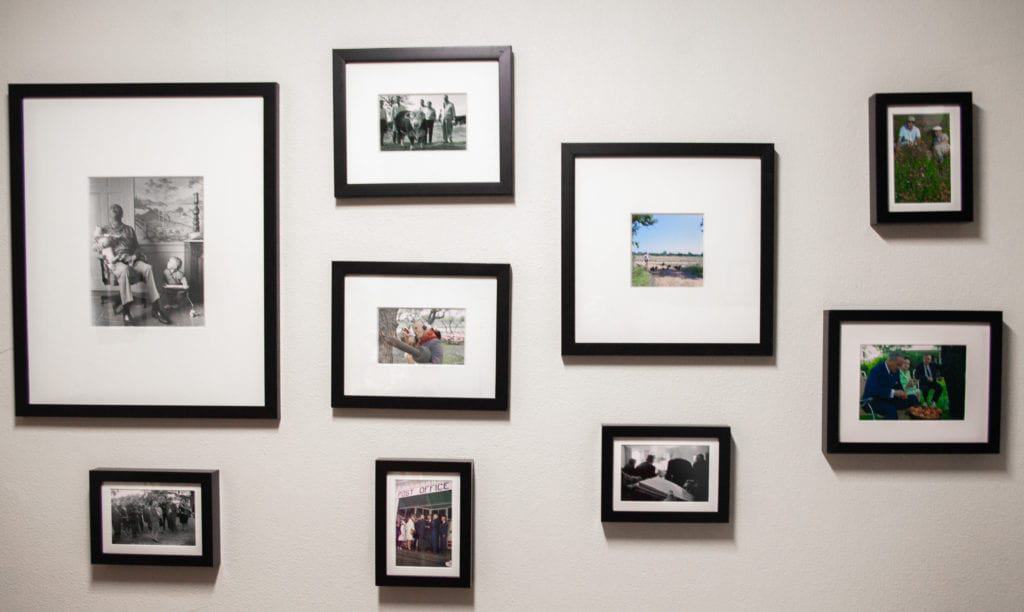 Get rid of all ideas of your typical motel. Stonewall Motor Lodge has completely flipped the typical perception with a luxury experience. From investing in some of the finest mattresses, custom made designs, and cute retro touches, Stonewall Motor Lodge offers an elevated hotel experience minutes (maybe even seconds away) from some of the best Fredericksburg wineries.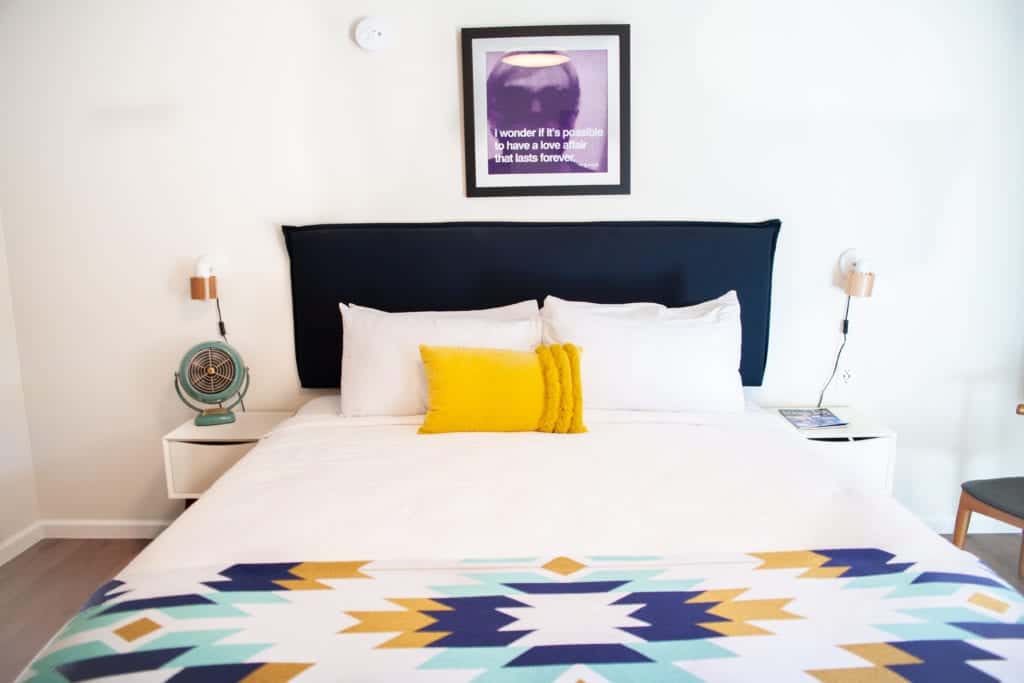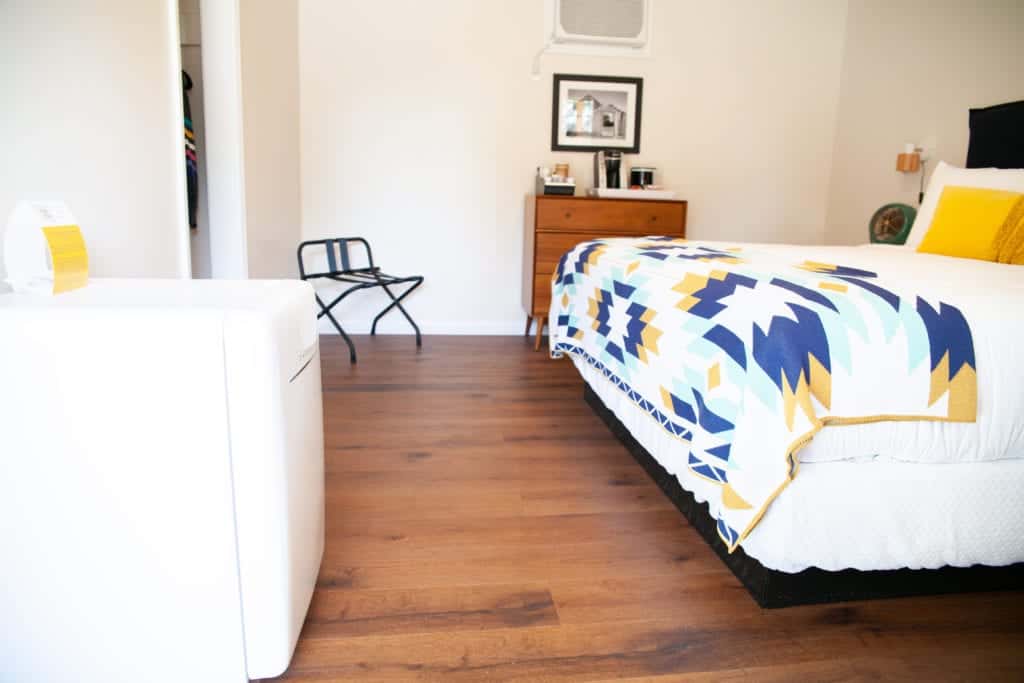 The retro styled rooms of Stonewall Motor Lodge are filled with pops of colors and retro themed items like the fan and fridge that really creates for a unique experience. Despite all of the retro and historic touches you might be surprised to learn how high tech Stonewall Motor Lodge is.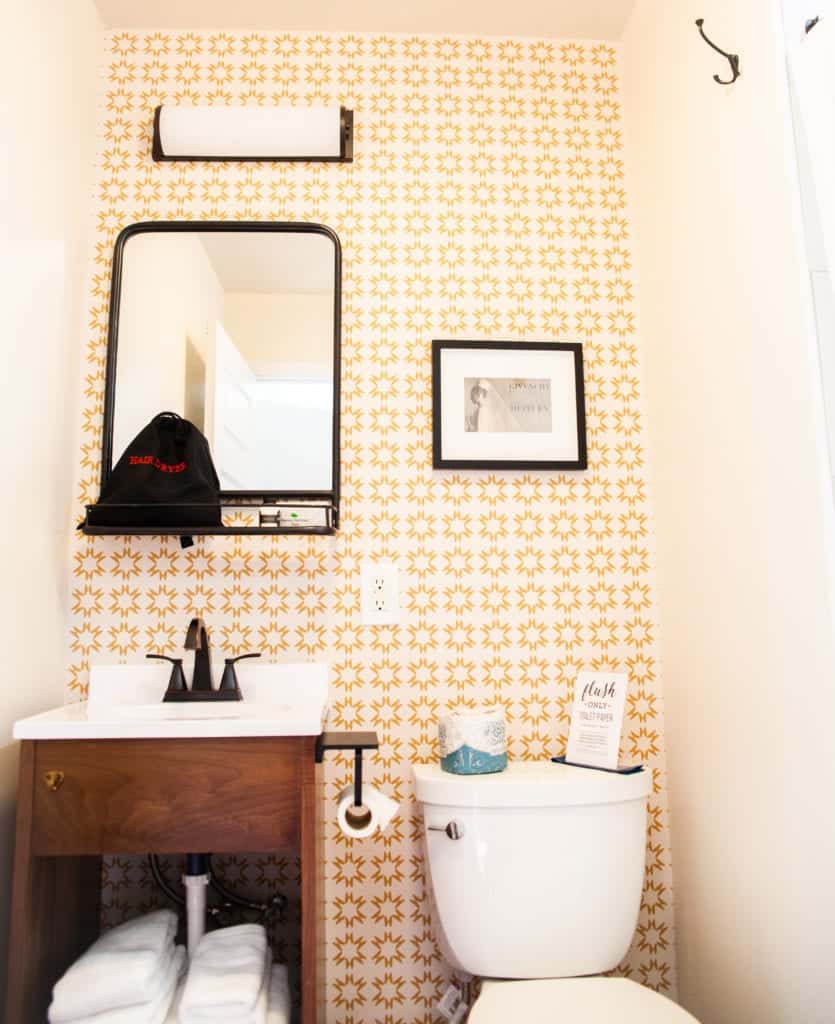 The check in process could not be easier. Rather than having to go to the front desk, guests are emailed a code that unlocks the door. We were able to back into our parking spot and be feet away from our door. On top of that we had high speed internet and plenty of streaming options. I loved being able to watch my favorite Netflix and Hulu shows from their accounts they provided.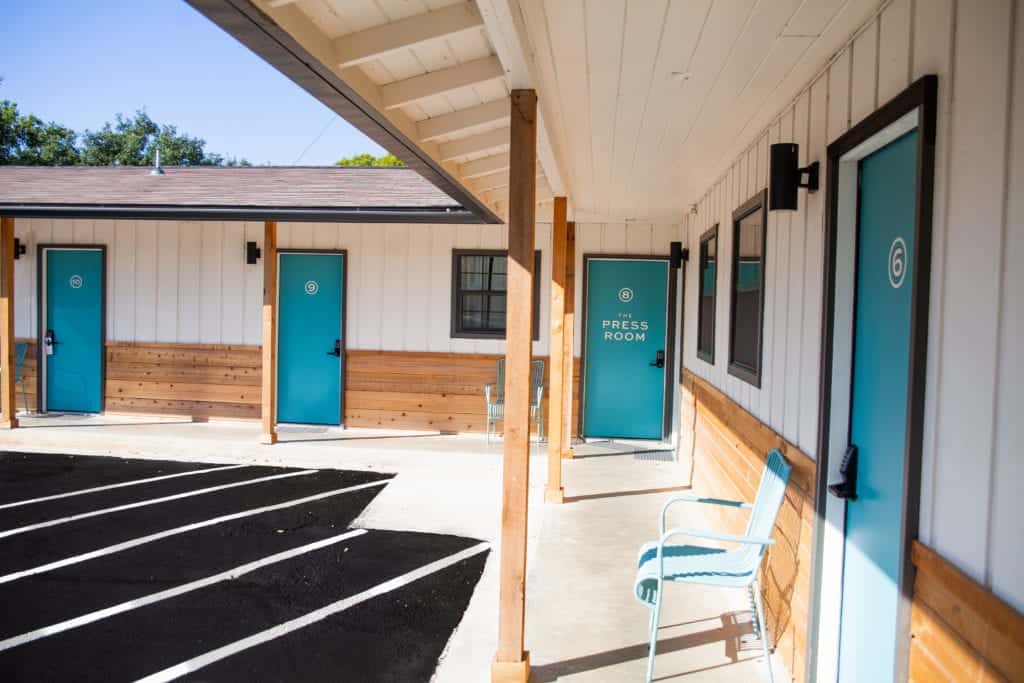 However, for people looking for a relaxing way to end a wine packed evening. The patio they have upstairs is perfect for ending the night and stargazing while enjoying a glass of wine. I loved relaxing the evening away with a scenic view.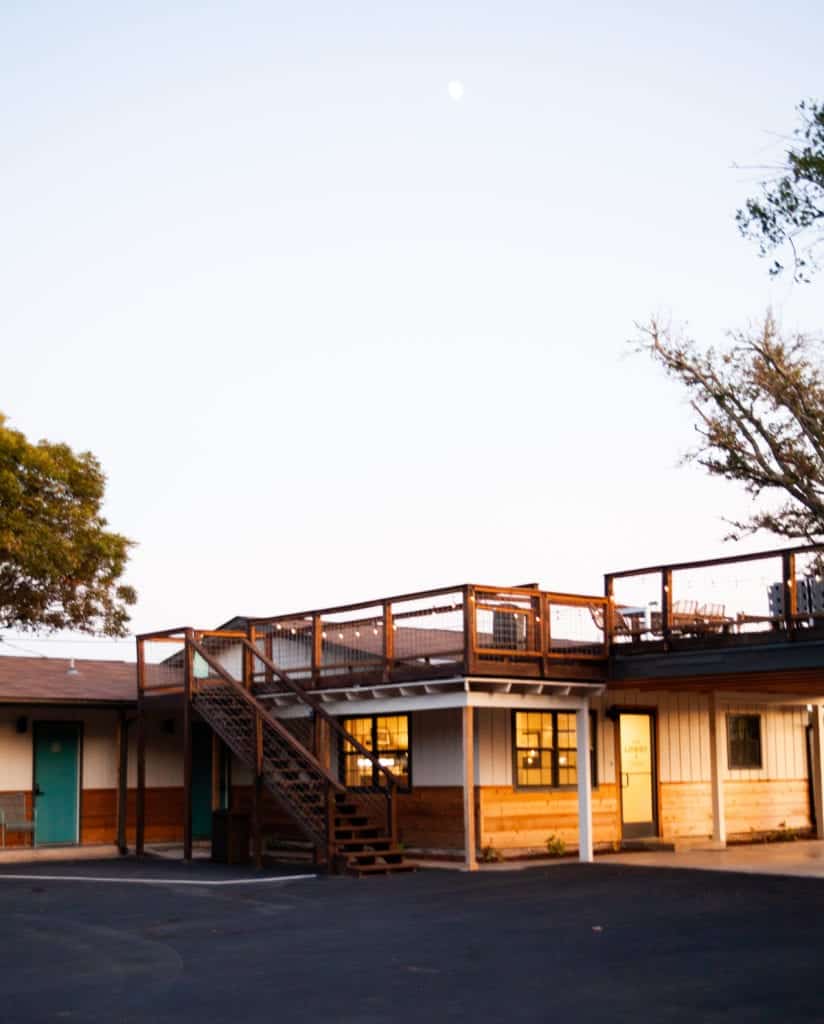 Stonewall Motor Lodge: Final Thoughts
Not only did I love how perfectly located Stonewall Motor Lodge was for being minutes from multiple wineries, but also how much history was in this place. Whether you're looking for a fun girls trip or romantic couples Fredericksburg getaway, Stonewall Motor Lodge makes the perfect stop to unwind!