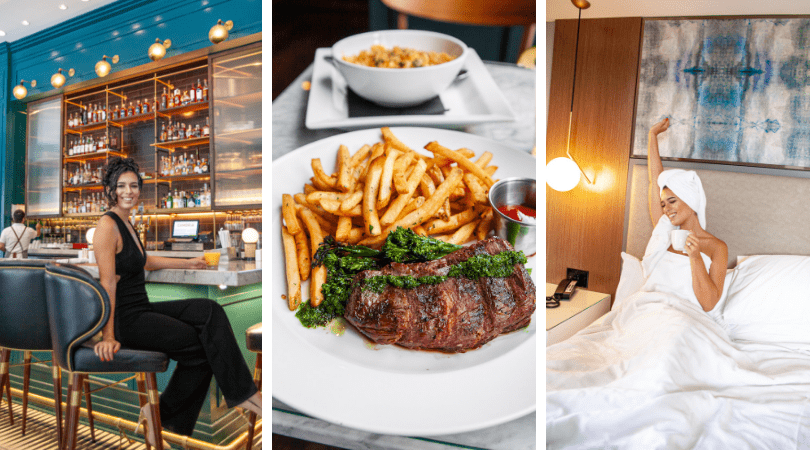 While taking a little vacation in Downtown Dallas we had the pleasure of staying at the Cambria Downtown Dallas. We wanted a place that was close by so that we could have a car-free weekend and walk or Lyft to most of our destinations, and Cambria fit the bill. Plus, we had previously been to the gorgeous Petro Bar & Bistro which is inside the hotel and had such a fabulous time already, so I was ready to explore the rest.
The Cambria is one of the more budget-friendly downtown Dallas hotels, but with all the comforts for a beautiful stay like bright airy rooms, little bits of history, modern touches like the hanging lights, and the comfiest beds to fall into.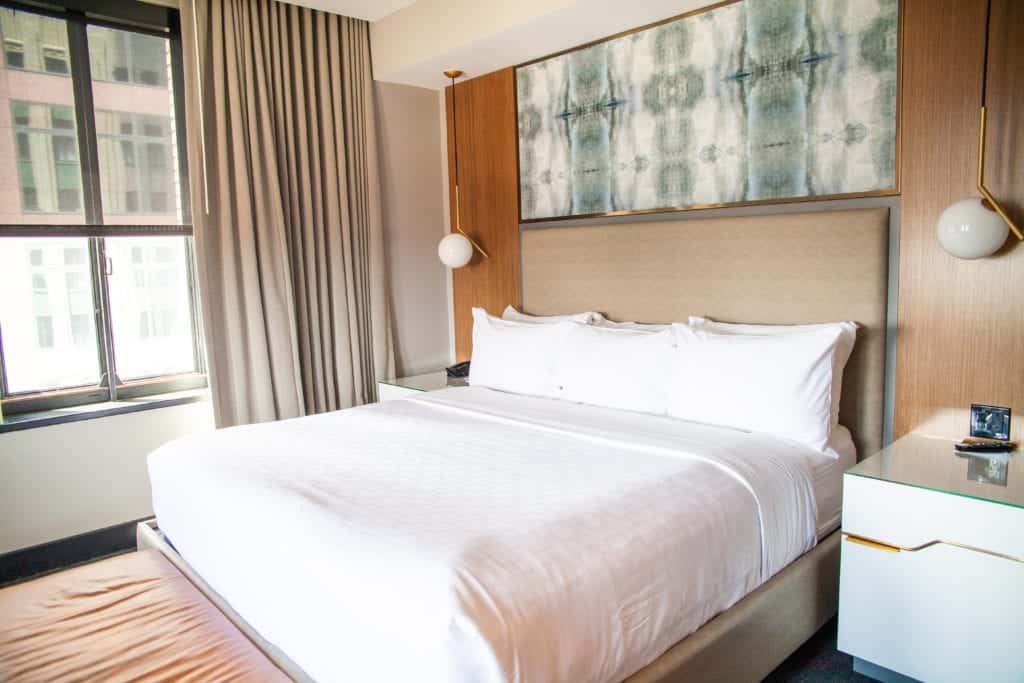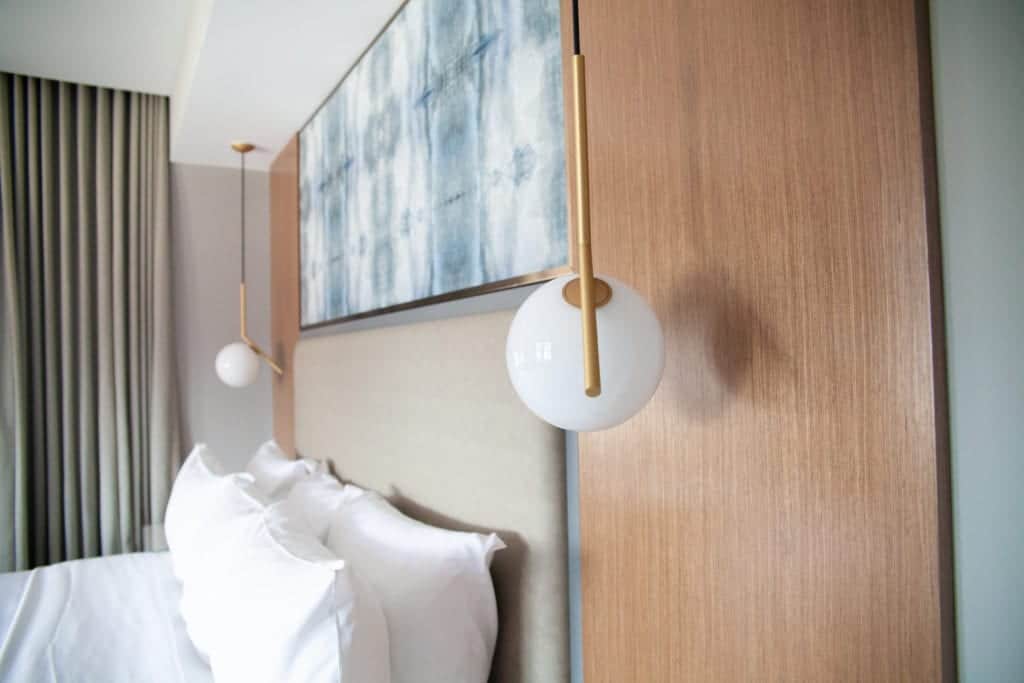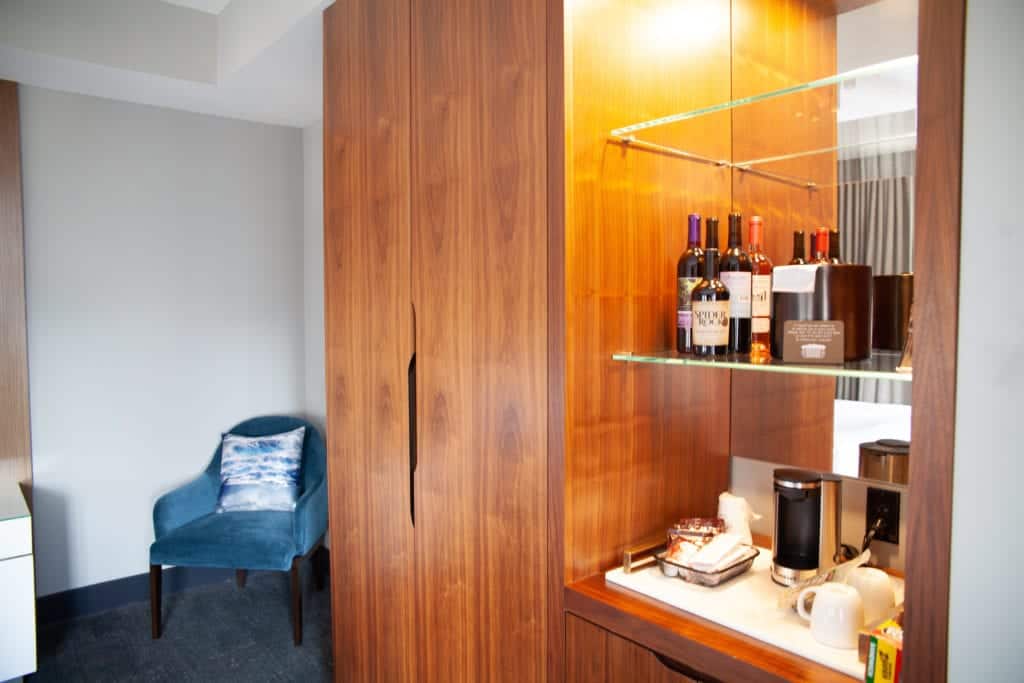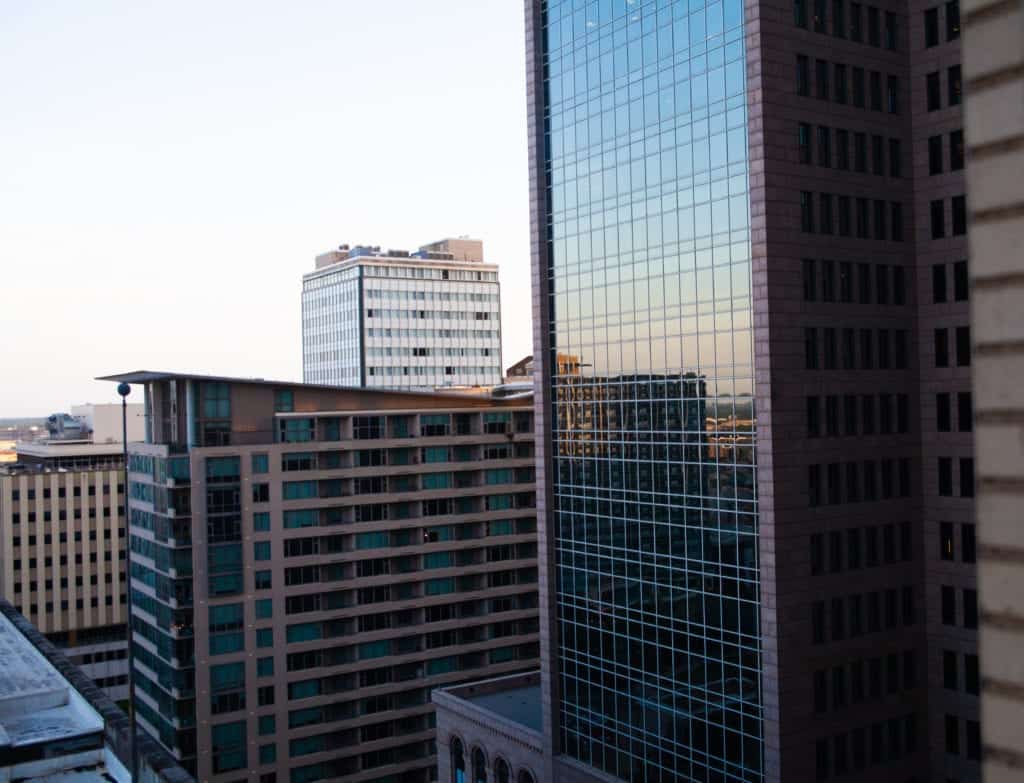 Petro Bar & Bistro
Petro Bar & Bistro was located in the lobby, and whether or not you're staying here, makes for a great social space to hang out and have drinks or eat with a rotating happy hour. Plus, if you're staying at the hotel and are a Choice member (which is free), they have additional perks like free drinks, etc.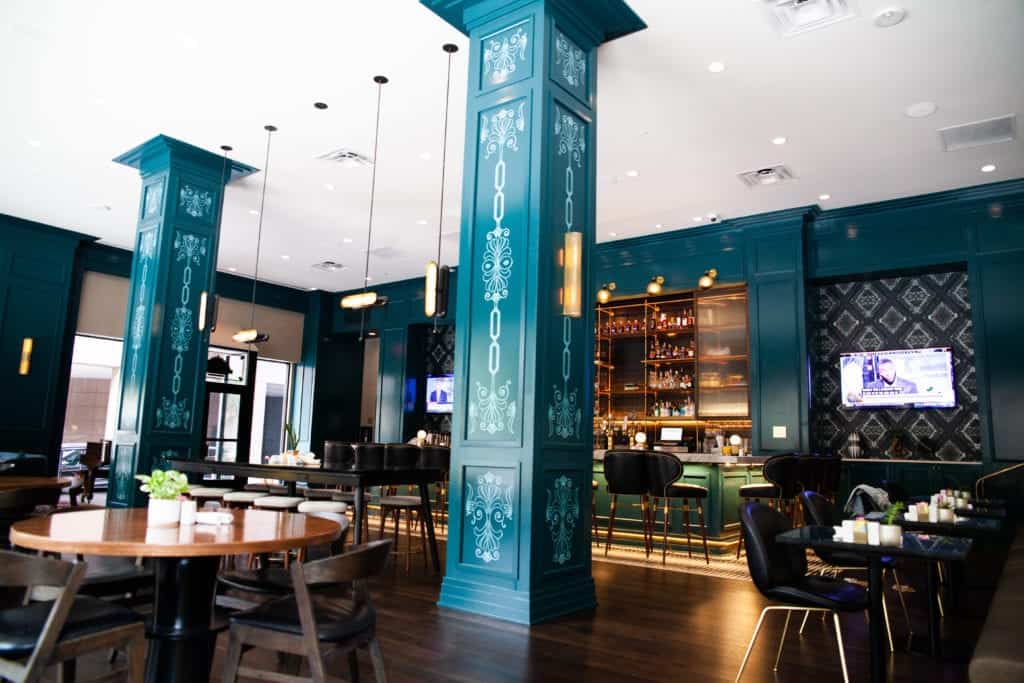 The charcuterie board here is incredible, and you can't go wrong with their steak, but I absolutely cannot resist their chocolate cake!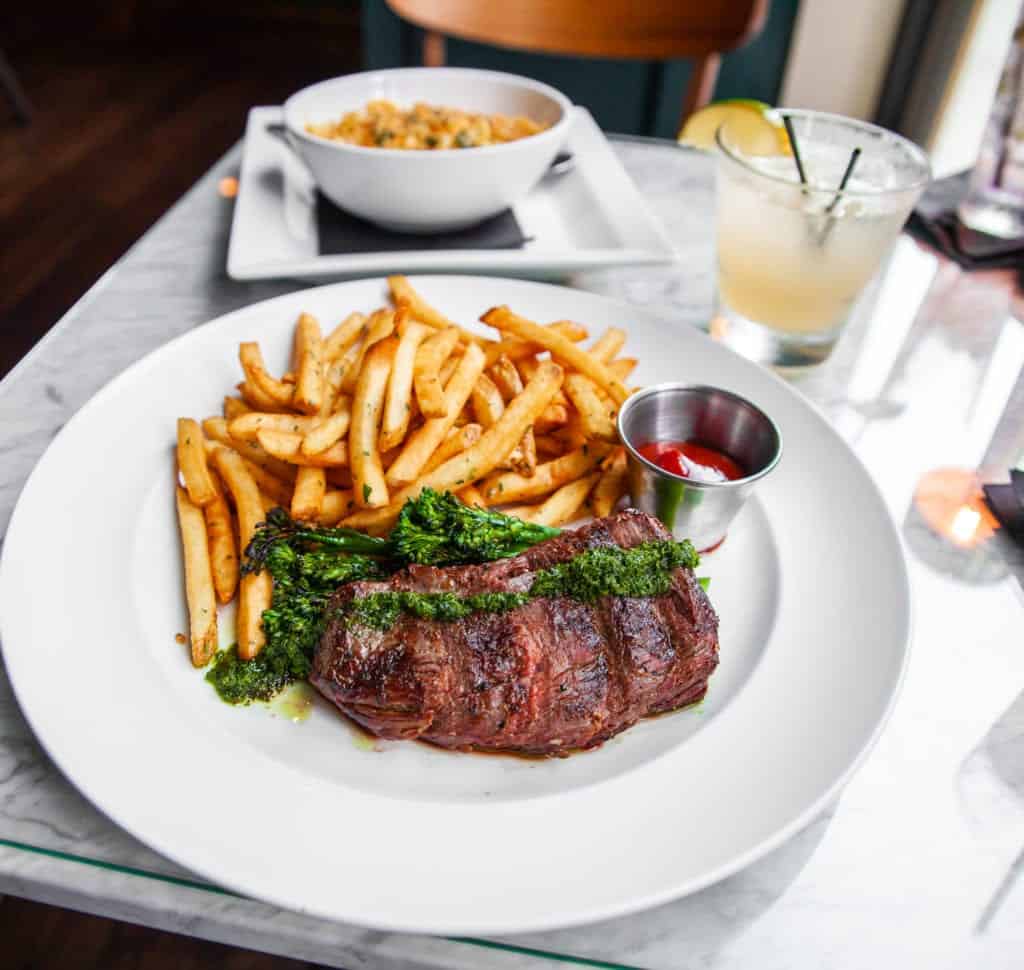 If you're looking for a beautiful hotel with all the comforts close to Downtown Dallas for you Dallas weekend getaway, the Cambria is great! It had everything we needed.