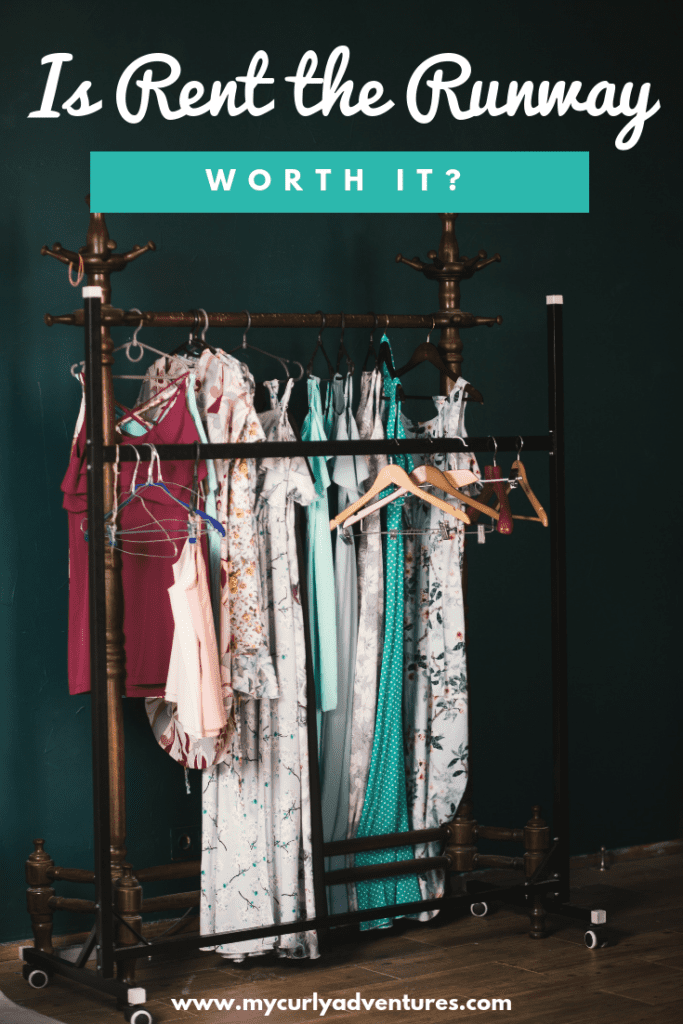 With traveling so much and with special events to go to, I enjoy being able to wear different outfits without having to buy a new outfit for every occasion. I signed up with Rent the Runway's unlimited program. They regularly run promotions for a major discount on your first month.
My biggest question was if Rent the Runway was worth it for me. Plus I'm sharing a great way to get amazing discounts on designer clothes even if you don't want the subscription.
You get four items at a time and you get them for as long as you would like. Once you order it takes about two days to get your order in. Shipping is included in the price which is nice since returning and receiving is two day shipping. I typically got 3-4 shipments a month for a total of 12-16 new pieces a month.
When I usually go shopping for myself I try to buy items that I know I will wear often. With Rent the Runway I can play with items that I think are fun, but I wouldn't wear too often.
For certain themed events I was able to rent an outfit to fit it such as when I went to the German Festival in my state
And when I wanted a cost effective Halloween costume
Another thing I really enjoyed was the coats. Living in the South I don't own a lot of coats and having multiple quality coats to stay warm and look cute is an investment. Being able to switch out coats for when I would travel somewhere colder was extremely convenient. Plus, once you rent out an item they offer you extreme discounts on the clothing. I ended up keeping this faux fur coat for more than 75% off the original price!
Final Thoughts: Is Rent the Runway Worth It?
For me personally, Rent the Runway is completely worth the money. Since I'm constantly traveling to different weather locations and attending events, I loved having different pieces to match the occasion. I also liked wearing fun outfits that I wouldn't normally purchase. The value, of course, depends on your uses for it. If you have a lot of formal occasions to go to it's great. Or if you like to switch up your wardrobe at work they have a large selection of fashionable work finds. Whether or not Rent the Runway is worth it really depends on each individual's wants and needs.
If you do want to at least try it out, the first month deals are usually incredible and you can cancel after.
Getting Major Discounts Without The Subscription
If you still want some incredible discounts on designer clothes, Rent the Runway has a regular rotating list of discounted items under their sample sale for you to purchase. $150 shirts for $15, $300 jumpsuits for $40, quality coats cheaper than most sales I've seen, and more.

Some of My Favorite Rent the Runway Looks