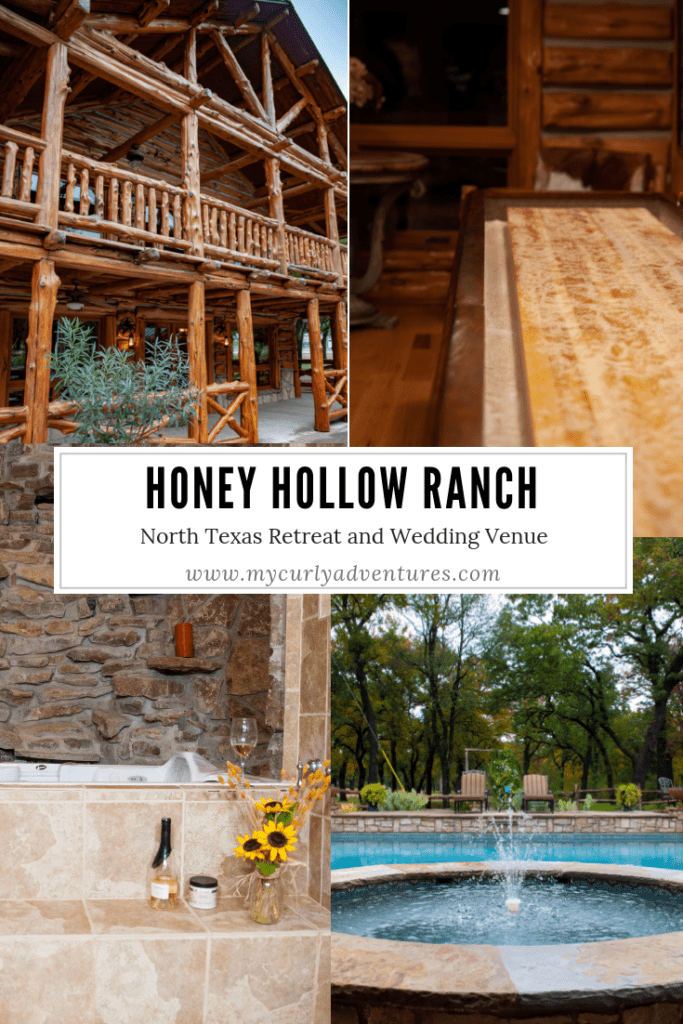 Have a large family and want to take a vacation together or looking for a North Texas wedding venue where you can also stay on site? We recently stayed at Honey Hollow Ranch in North Texas and had the ultimate relaxing retreat that is perfect for families. Honey Hollow Ranch is a gorgeous ranch styled house that offers enough entertainment and relaxation for a getaway to help you feel well rested without boredom.
Honey Hollow hosts a gorgeous space for a wedding while they also offer the perk of having an onsite lodge with space for 14 guests. The wedding party and family can stay onsite without the hassle of any travels the day of the wedding with a beautiful bridal suite and groomsmen parlor just steps away from where the ceremony and reception is held. It also makes a great corporate retreat space or family vacation spot because of it's large size.
Rustic Luxury in North Texas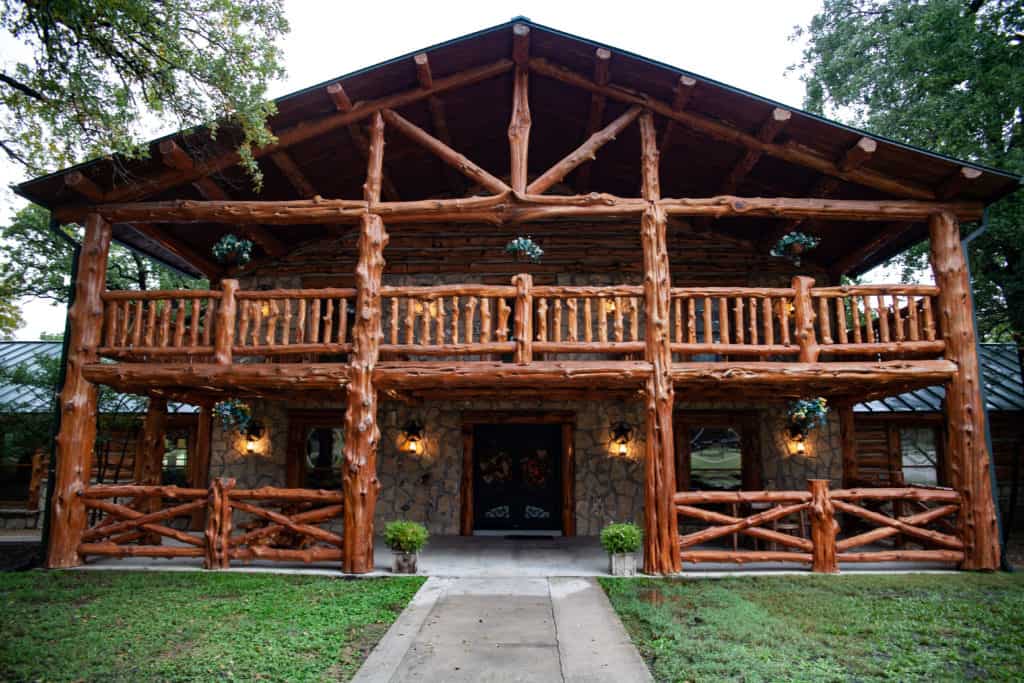 Our stay at Honey Hollow combined that Texas tone with elegance and all of the luxury we needed from ornate interiors, lush bedrooms, fire places, an indoor and outdoor bar area, and a stunning entrance. My immediate regret when arriving at Honey Hollow was that we weren't staying longer!
Ultimate Relaxation
While at Honey Hollow Ranch in North Texas I was ready to unwind after a long week of work and there were three places that I spent the majority of my time!
First this chair! Honey Hollow Ranch has a large community room full of a large screen tv, pool, poker, shuffle board, a bar area, and this amazing massage chair. It was so nice to sit back and let the chair take all the knots away while seeing all of the fun in the community room! I made sure to get a massage every day 😉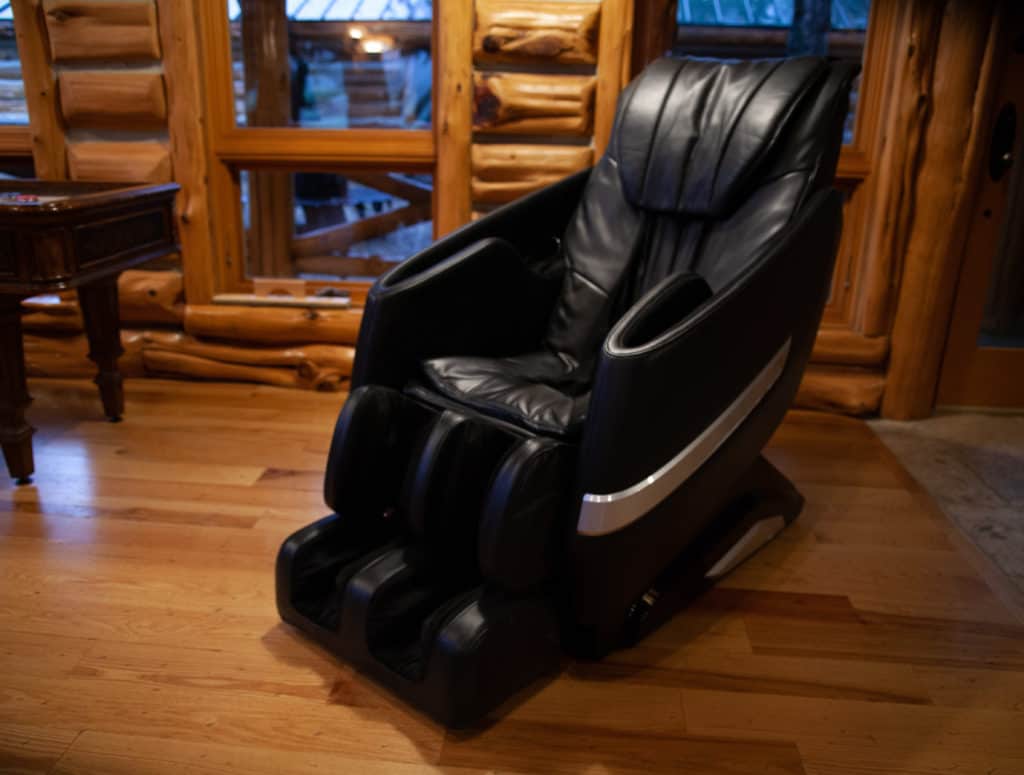 The second spot I spent the most of my time in was the most fabulous master bath jacuzzi! We brought some bath salts and wine and were set for the evening. Plus right in front of the bath is a his and hers shower which I loved because I like hot hot water and Chief likes cooler water so we got the best of both worlds.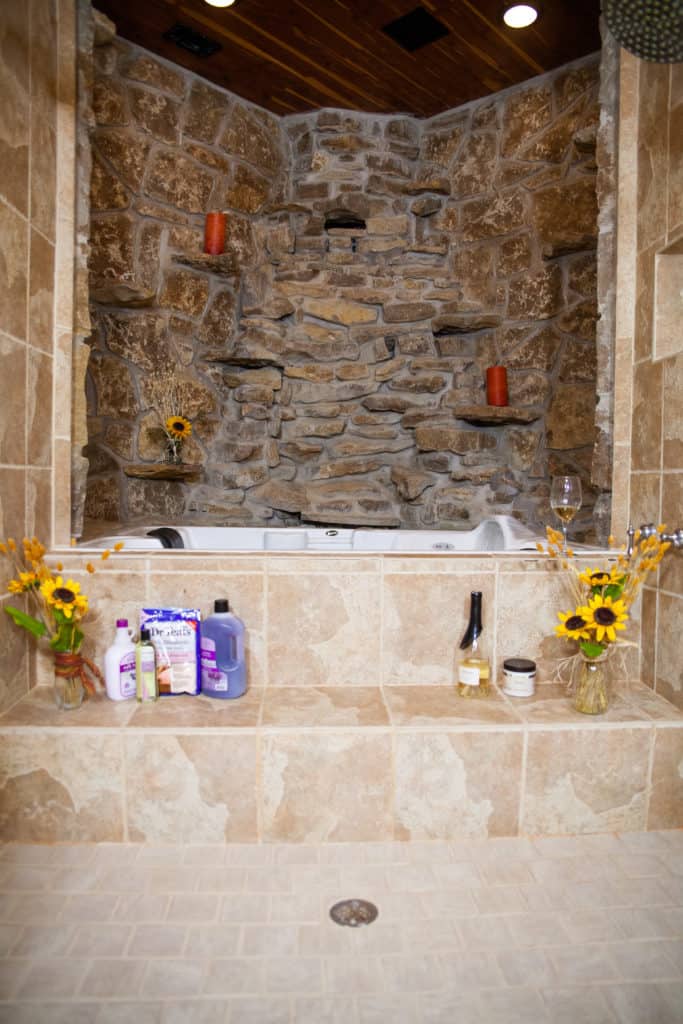 Between the massage chair and bath tub I thought I couldn't be anymore relaxed. That was until I sunk into the master bed and my first thought was someone is going to have to literally drag me out of this bed! The sheets were some of the coziest I've experienced and the mattress engulfs you in the best way! Plus add the fireplace nearby and I wanted to spend all day everyday getting massages, soaking in the jacuzzi, and cuddling in bed.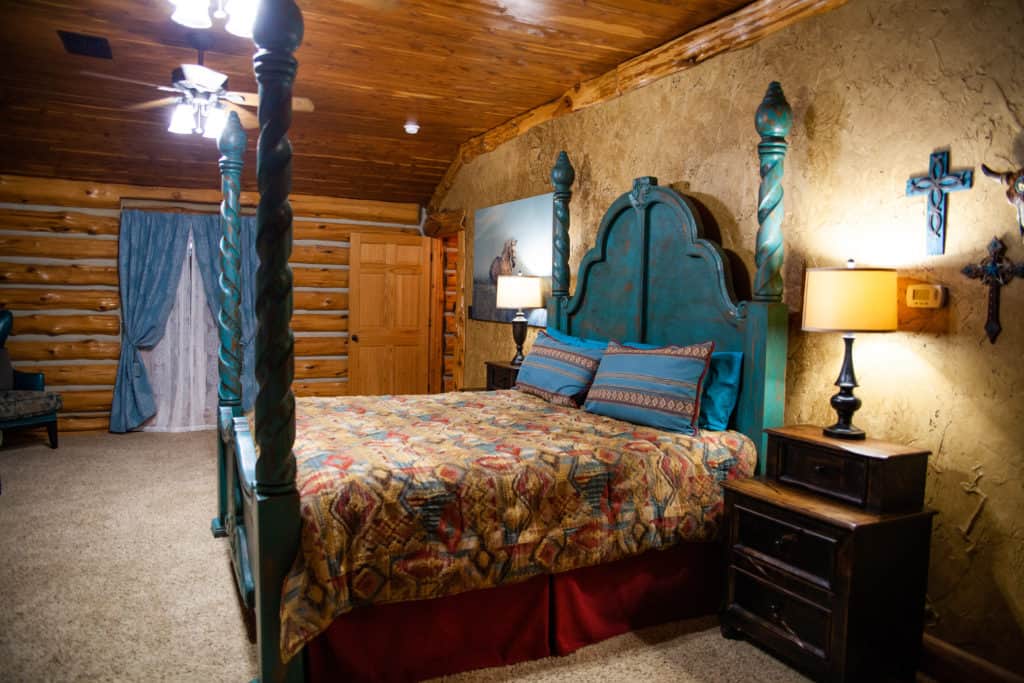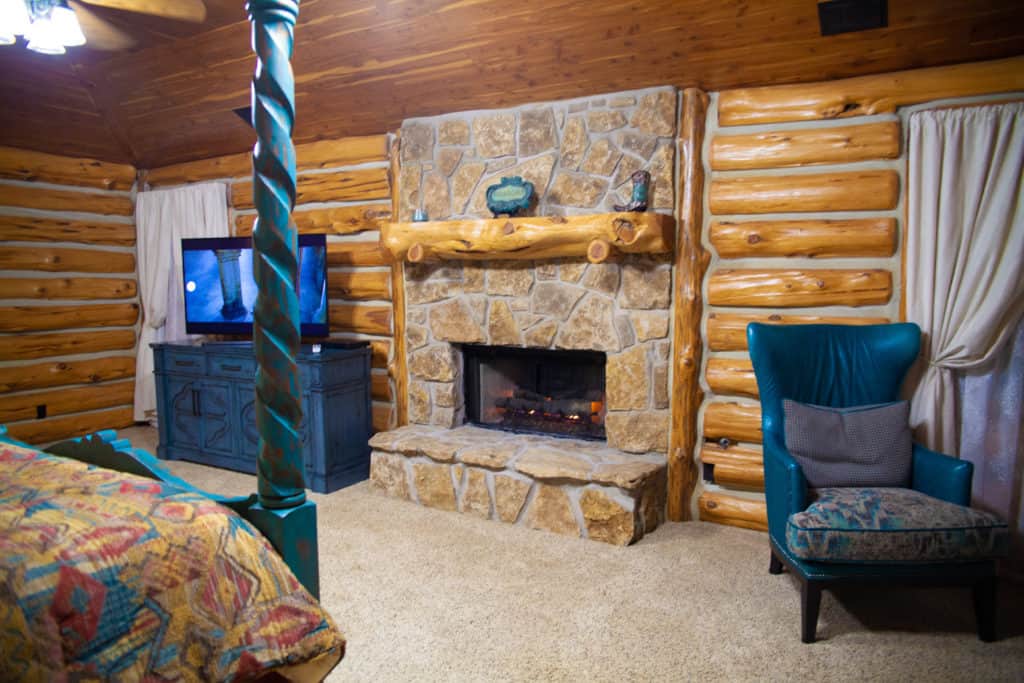 Honey Hollow Community Room
With all the games and open space this is where all the fun happened at Honey Hollow Ranch!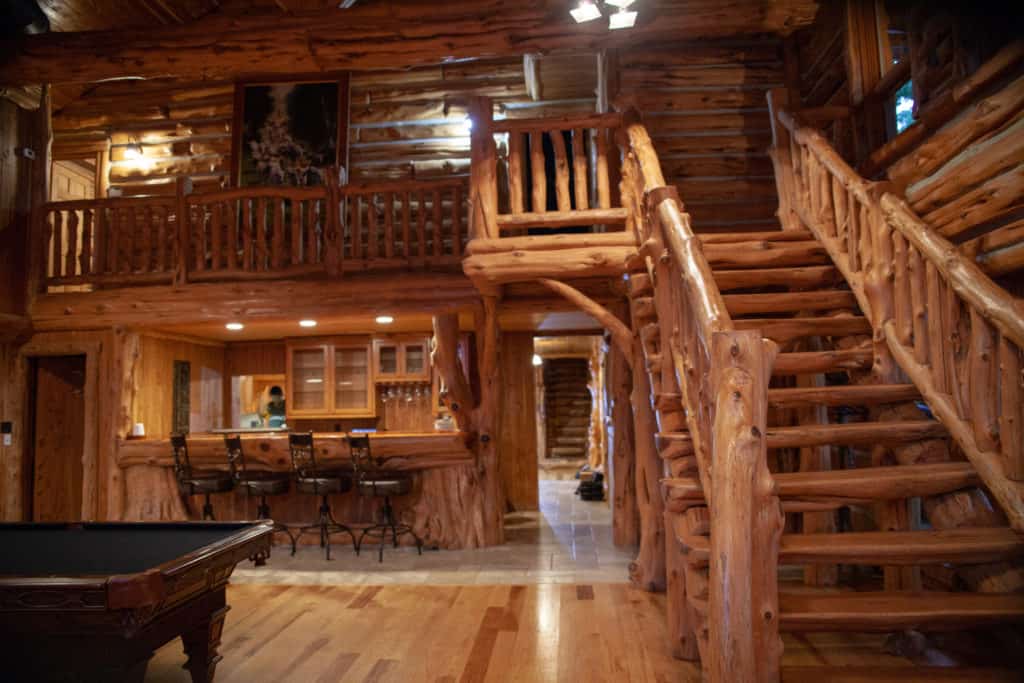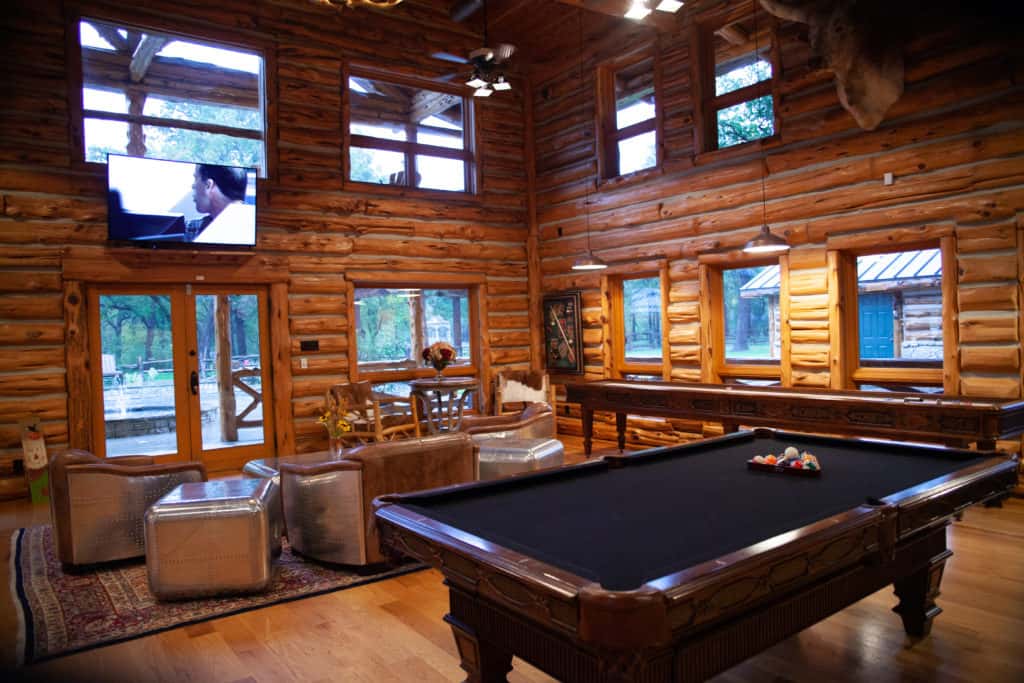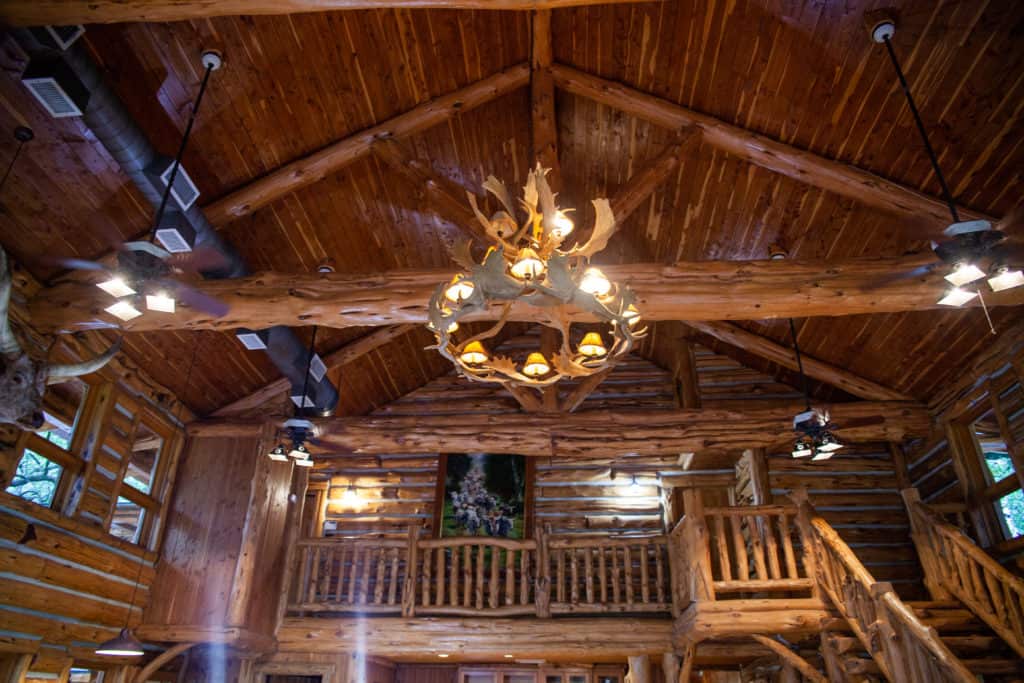 Cooking at Honey Hollow Ranch in North Texas
One of my other favorite places in Honey Hollow ended up being the kitchen! It had everything you needed for a wonderful meal. They have a large dining area but we enjoyed the gorgeous table with blue accents.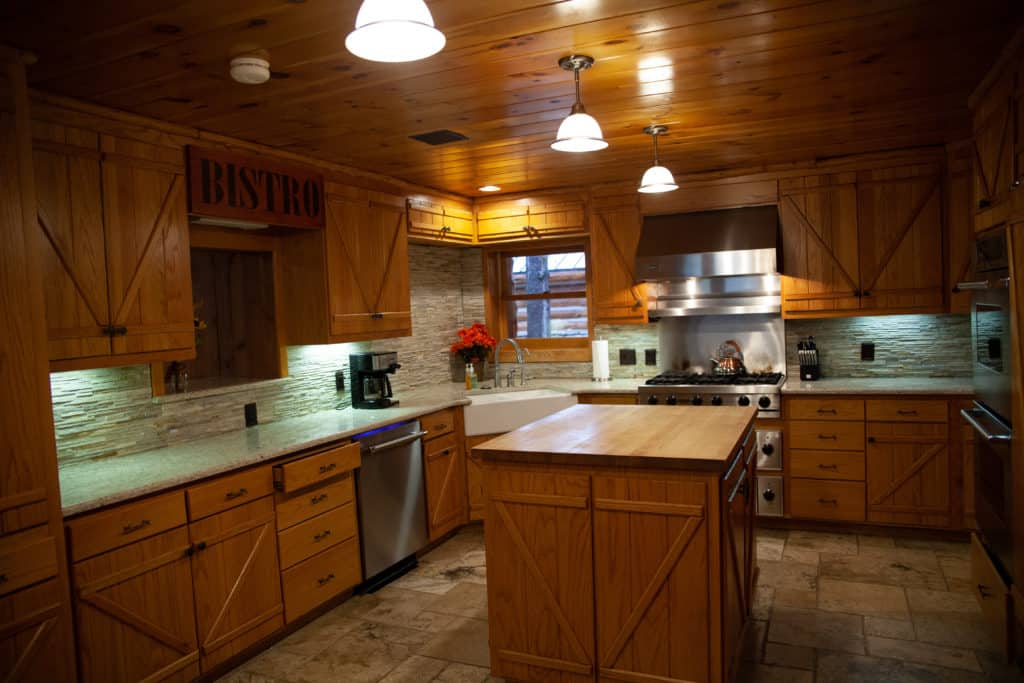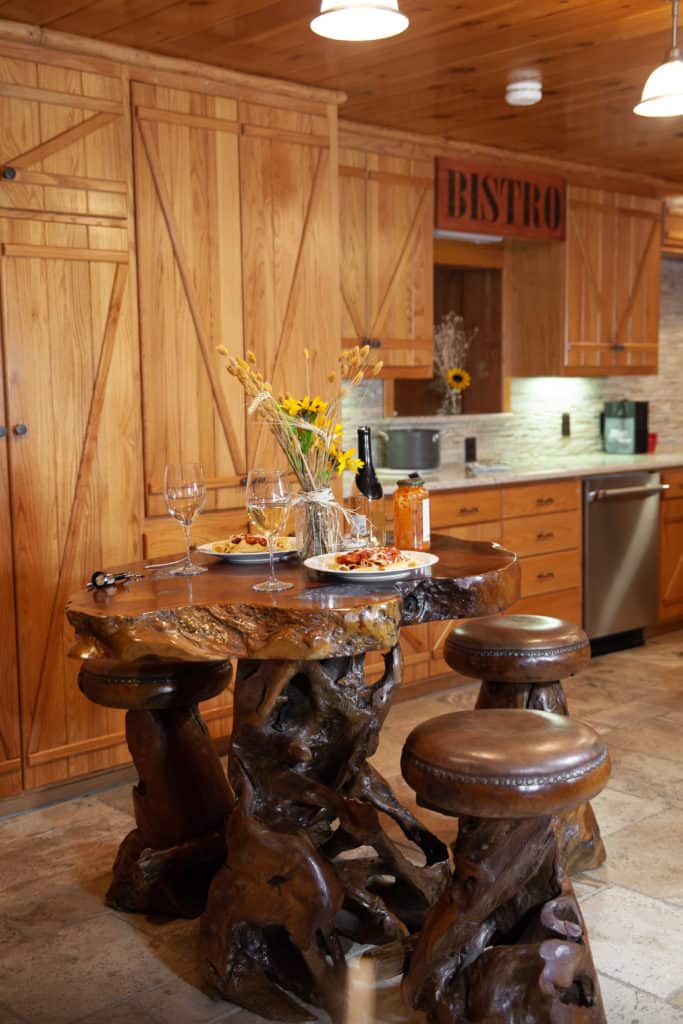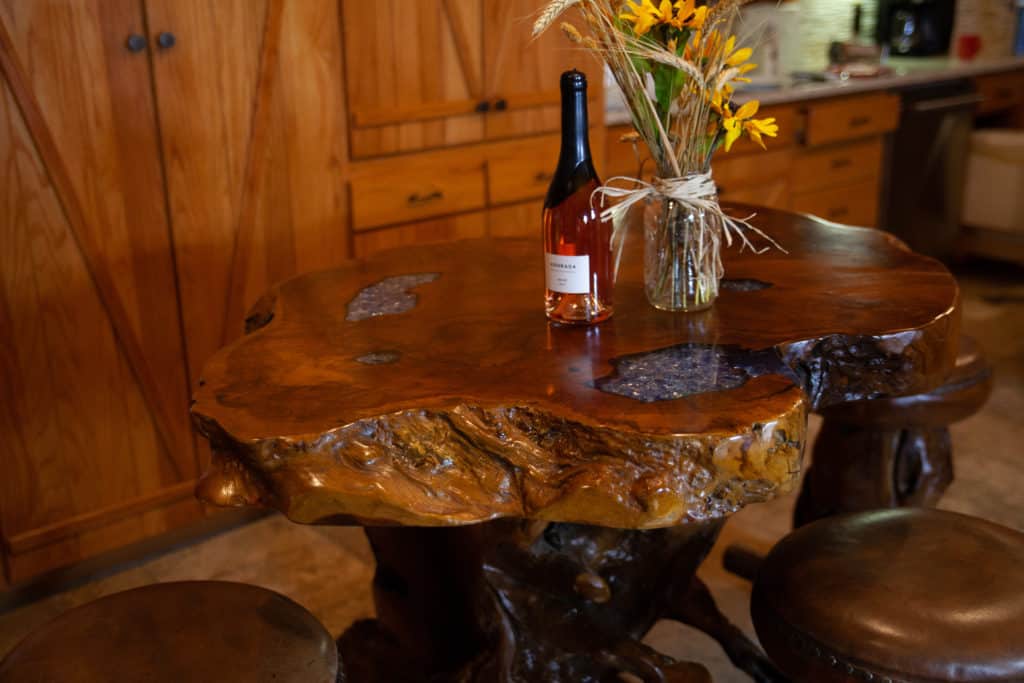 Outdoors in Honey Hollow Ranch
With 53 acres of sprawling land, this gorgeous property offers plenty of green, a large pool, an outdoor grill and bar area, a hot tub, and plenty of lawn games.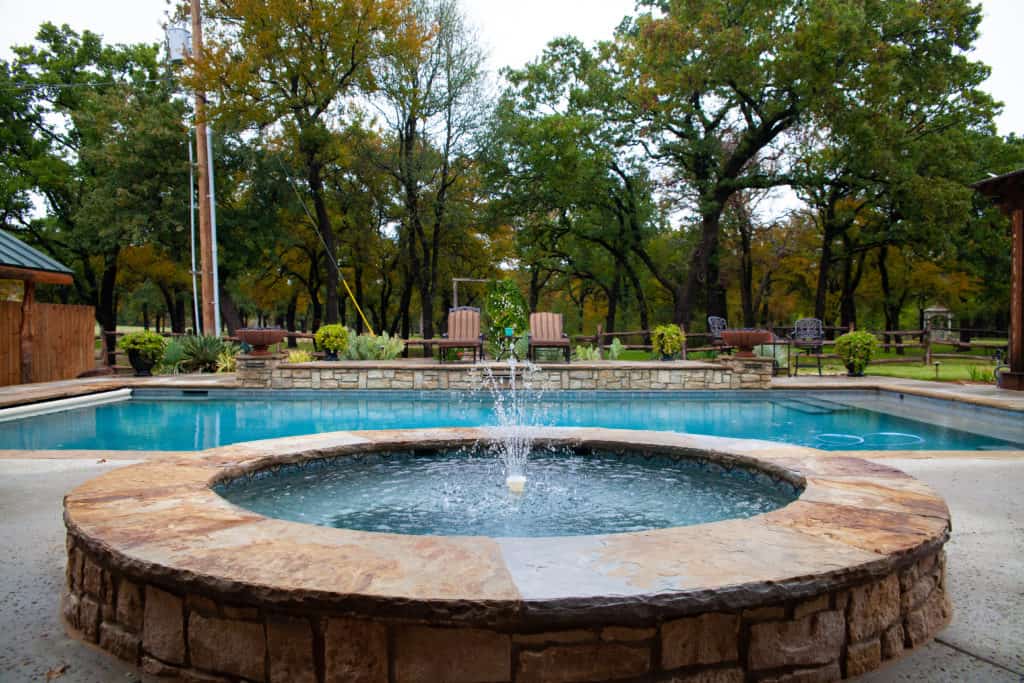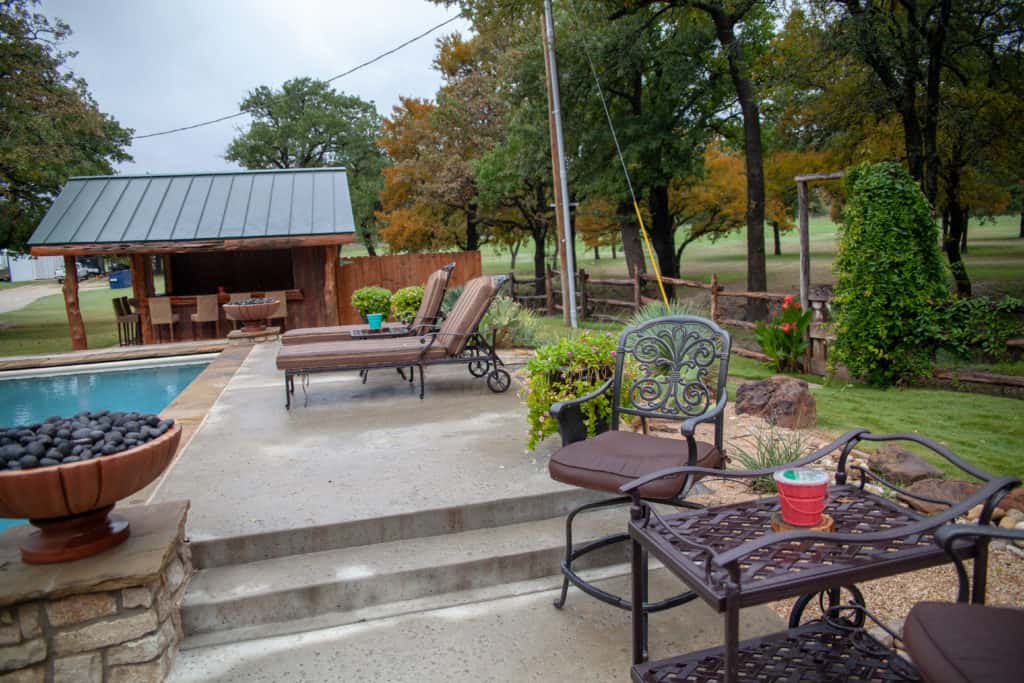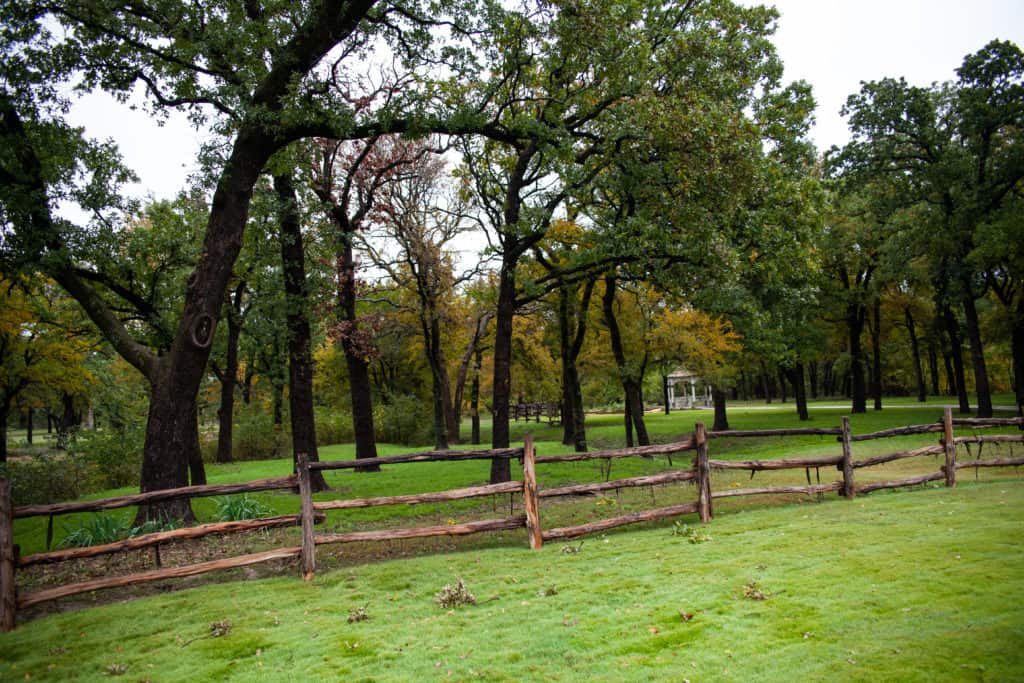 And Everything Else
In some way Honey Hollow Ranch is like a maze with how large it is. I found myself making the wrong turn several times and finding a new place of the house. However it was the small details in Honey Hollow that made it unique from the adorable rocking horse, to the fun statues outside, the antler horn lamps, and everything else that made this one of a kind home a cozy and luxurious North Texas family or corporate retreat.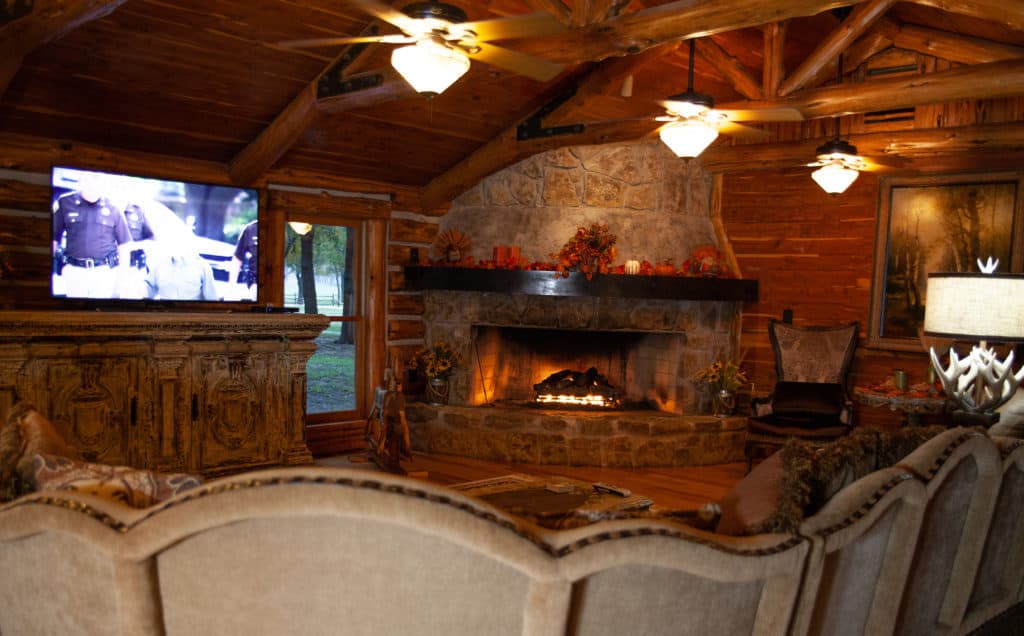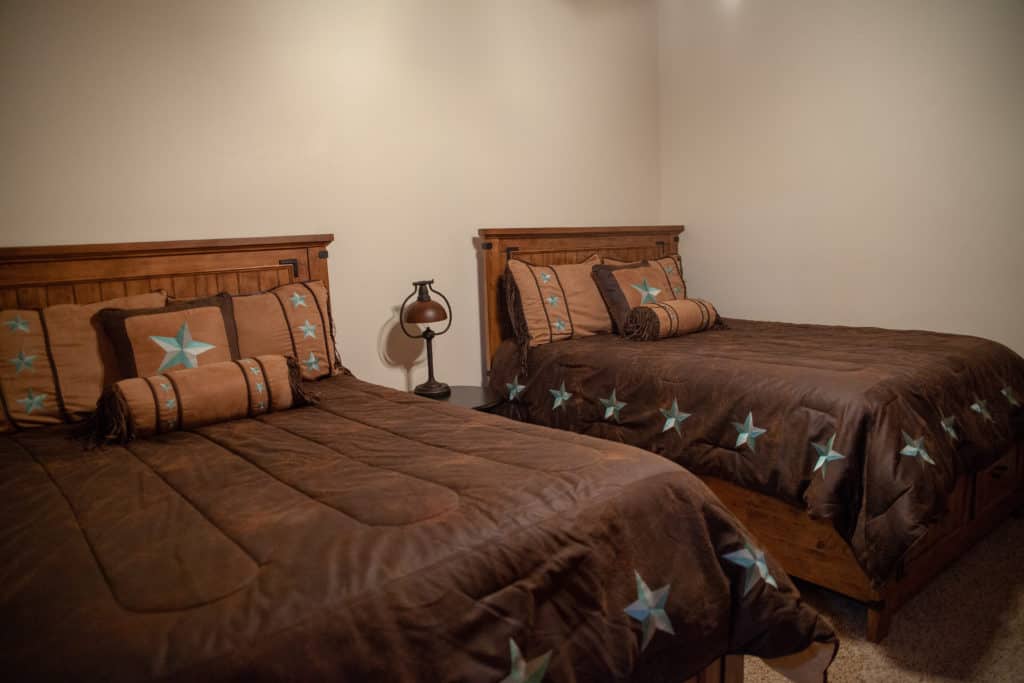 Want to book your own stay? Head over to the Honey Hollow Ranch Website.