Hello everyone! I'm so excited to share a collaboration that I'm doing with Zaful which features some awesome pieces at affordable prices! I recently had the opportunity to browse their site and am obsessed with all of their glittered fashion items. I have to say that glitter is one of my favorite things when it comes to fashion and I found so many great pieces!
I didn't know I could be a mermaid until I found this top, but now I'm obsessed.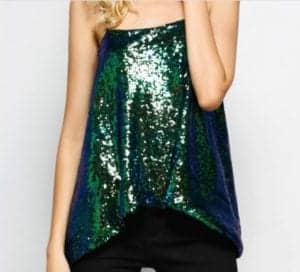 I love the fun look of sequins shorts and was beyond to find these lovelies!

A tad of glitter for a purse makes the absolute best accessory!

Glitter pants! Who knew that was a thing? But now I need them!

These were only a few sequins I found from Zaful, but their pages boasted so much more! I'll also be getting some pieces in that I can't wait to share with you!