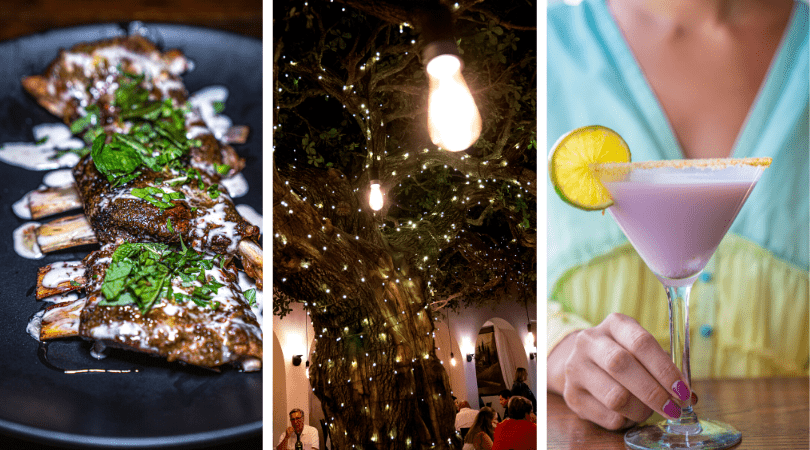 Panama City Beach is an unforeseen foodie's paradise! Of course, we knew there would be plenty of fresh seafood, but typically beach towns tend to be heavy on typical fish dishes and fried seafood. However, what we did not expect was all of the incredible cuisine we were able to indulge in during our trip to Panama City Beach, Florida. Foodies will delight in all of the incredible dishes and unique tastes that you can find in Panama City Beach, so we wanted to create a foodie's guide that walks you through how to have the best culinary experience in Panama City Beach that delights your tastebuds!
Top Foodie Restaurants
Best Place to Eat a Home-Cooked Meal
Chef Derek Langford's desire at Hunt & Gather Raw Bar & Pub is to make you feel like family. He grew up preparing meals inside his family's small restaurant in Georgia, which eventually became the foundation of Hunt & Gather: to replicate the peace and enjoyment that comes from sharing a home cooked meal with the ones you love. With that, came his emphasis on seasonality and building relationships with local farmers and fishermen in Panama City Beach, so everything on your plate comes fresh from within 100 miles of your very seat.
Hunt & Gather changes it up so you'll never be bored, with options for both small and large plates. Of course, you'll have the chance to enjoy fresh seafood, such as their Baked Kimchi Oysters with kimchi butter, Monterey Jack cheese, and house-made kimchi or their Marinated Red Snapper Ceviche with jalapeño and red onion. Their intimate dining room makes it feel like you've walked into a local secret.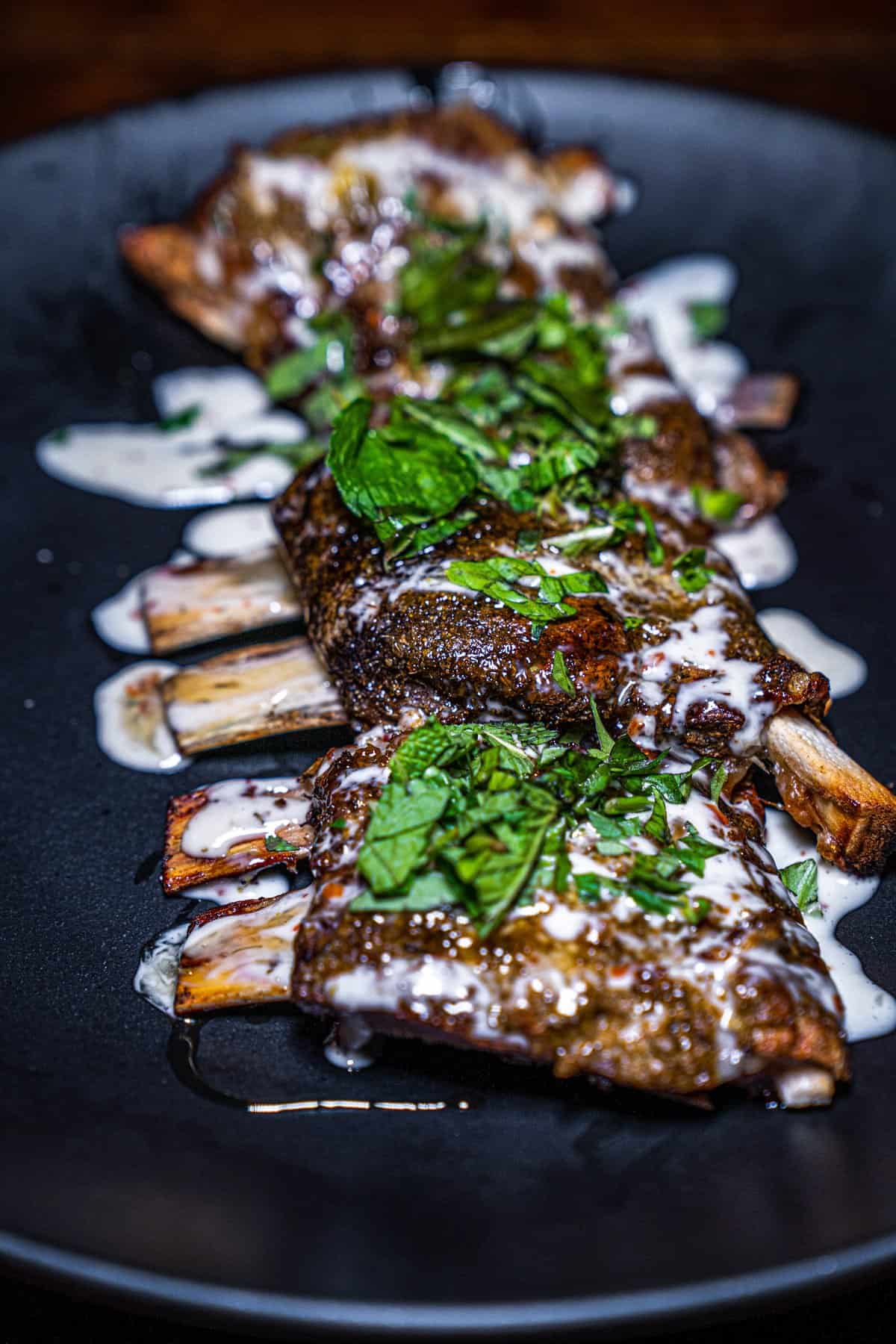 Not to mention, Chef Langford makes it easy for you to try the wild game you've been curious about. Try their Elk Burger or Quail Quesadilla, their Duck Confit Tacos with pineapple slaw, pickled red onions, and a wonton taco shell, or a grass-fed bison filet with fingerling potatoes and heirloom carrots with a Spanish romesco sauce.
Best Place to Eat a Romantic Dinner
Sit under the giant, concrete tree laced with lights at Firefly in Panama City Beach for a romantic evening. If you use your imagination, you can create a reality where you're dining amongst fireflies without having to eat outside.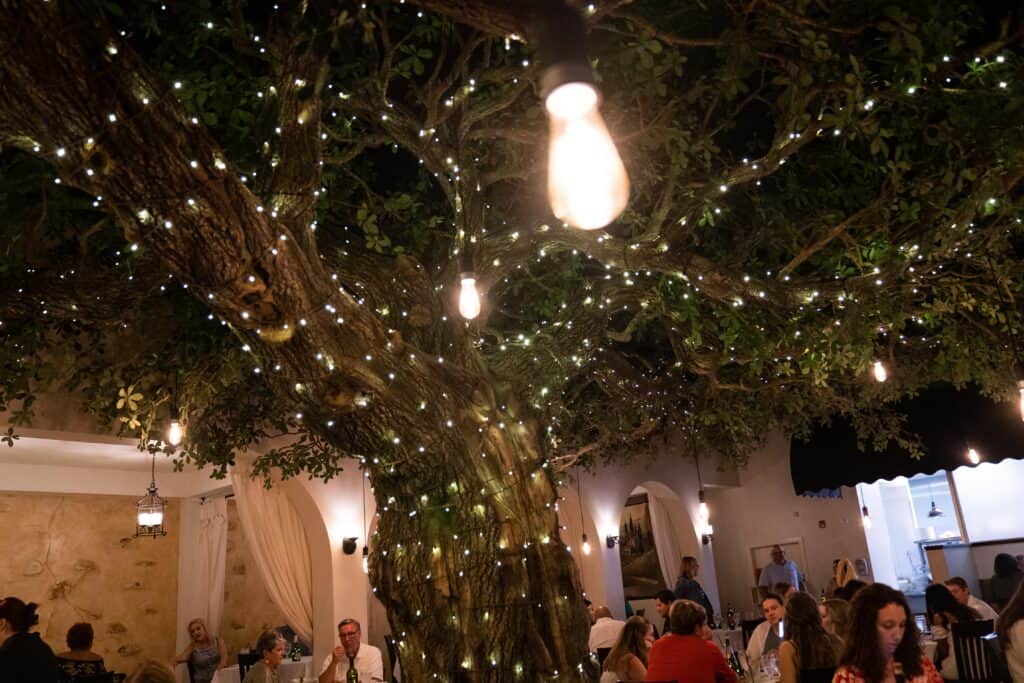 Choose from their grilled New Zealand, which is a rack of elk with maitake mushroom risotto, tomato butter, roasted broccolini, and pepper relish; their Pepper-Crusted, Stuffed Filet Mignon with roasted red potato hash, caramelized onion, garlic cream and a red wine reduction, or their Tuna-Stuffed Jalapeños with cream cheese, spicy tuna, togarashi, and eel sauce.
*Fun Fact: Firefly has served meals to the Obama family, and their signature grouper dish was served to the U.S. Olympians at the London Games.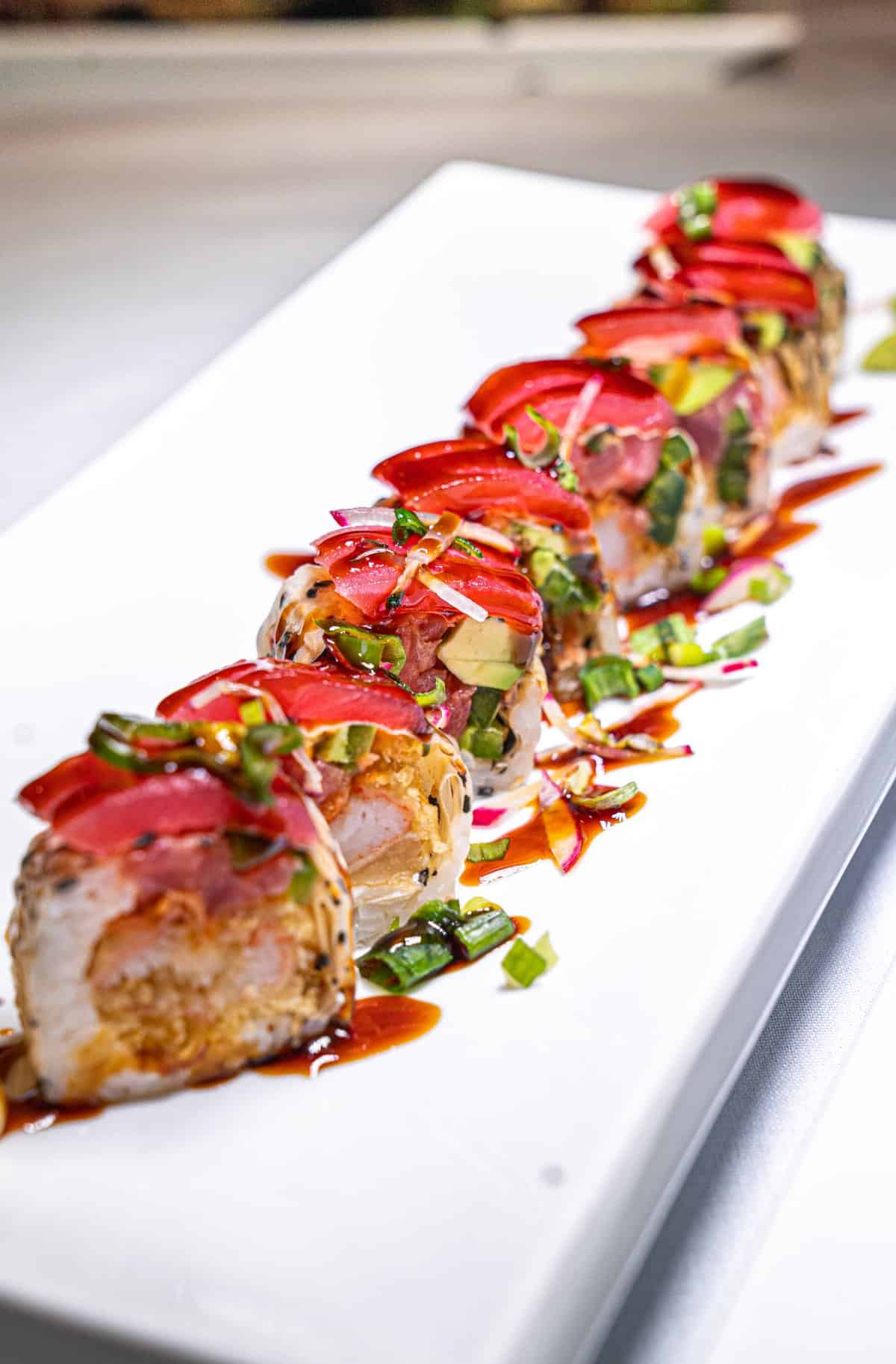 Best Place to Drink a Key Lime Pie Martini with Marine Life Views
Home to a gorgeous, wall-to-wall, 25,000-gallon tropical, saltwater aquarium, Saltwater Grill serves seafood fresh from the Gulf, offering a quaint lunch spot in Panama City Beach with some gluten-free options as well. Order their Key Lime Pie Martini for a piece of pie in a glass and pair it with a seat at the bar right in front of the aquarium. Then debate ordering their Lobster Springs Rolls, flash fried and served with a mango dipping sauce; their Sesame-Seared Tuna with a ponzu reduction and wasabi aioli (gluten-free), or their Pan-Seared Diver Scallops with parmesan risotto with arugula and lemon vinaigrette (gluten-free).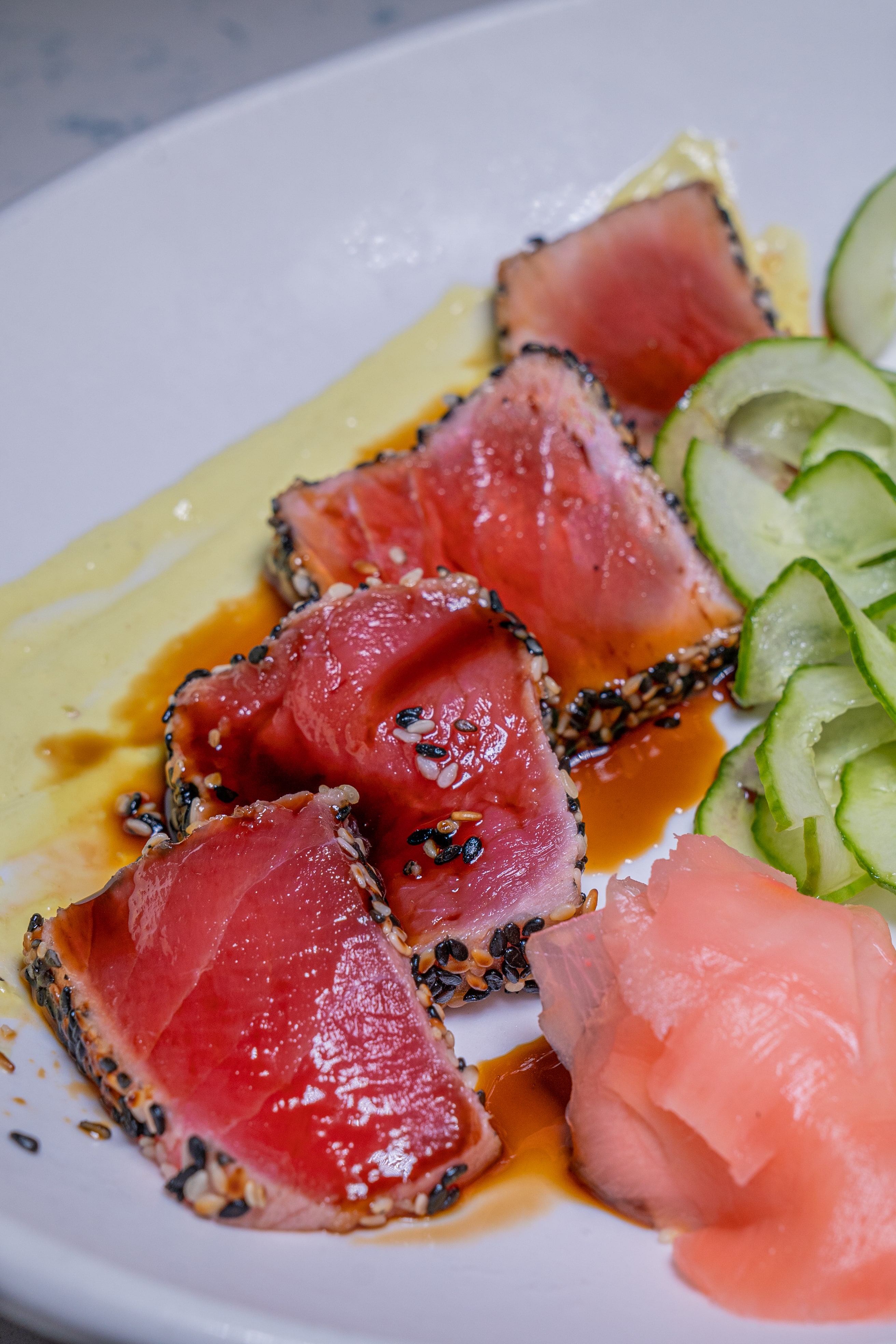 Best Place to Eat Local Seafood
Award-winning Chef Gregg McCarthy at the Grand Marlin serves dishes centered around Florida's fresh, locally caught seafood, and they taste even better paired with the views of the lit marina and the docked boats all around you. Indulge in the relaxation that comes with dining at a seaside restaurant without compromising quality or creativity. Visit the Grand Marlin in the evening and your meal will be topped off by the most breath-taking sunset over the Grand Lagoon.
With options like BBQ Oysters, served with a Pepper Jack cheese and BBQ butter sauce, Blackened Golden Tilefish in capers and brown butter with whipped potatoes and sauteed, seasonal vegetables, or their famous Grouper Picatta with a parmesan crust, sauteed spinach, whipped potatoes, crispy capers, and brown butter. Keep in mind the Grouper Picatta is incredibly popular at this foodie destination in Panama City Beach.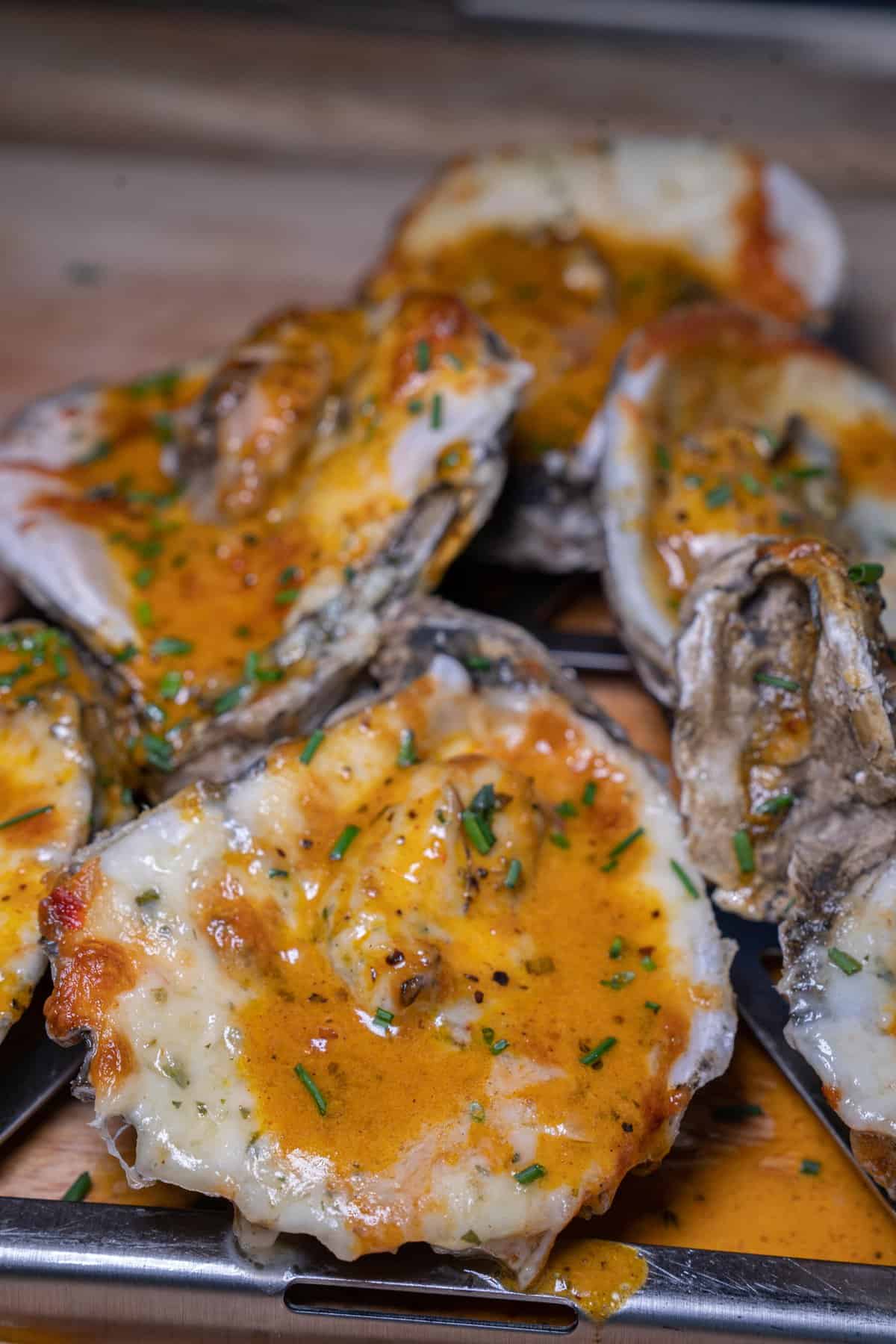 Where to Enjoy Classic but Delicious Island Grub
Best Place to Eat with Outdoor Seating
Frolic on the beach before grabbing a table at Runaway Island. This beachside restaurant rests on Florida's sandy shores and offers so many options for seating! Choose from two floors of inside seating or an outside table on their wooden deck overlooking the water. Let the kiddos take the boardwalk down to the beach just below while you wait for your food or the adults do some catching up over drinks.
Pair all of this with the promise of tasty plates like Caribbean Wings in a spiced rum glaze and local seafood dishes like Low-Country Shrimp, Parmesan-Crusted Flounder, and Creole Red Fish with shrimp with nightly live music.
Best Place to Eat on the Beach
Tackle several of your Panama City Beach itinerary items when you visit Schooners Last Local Beach Club. Steps away from the Florida water and on a popular beach, Schooners make it easy for you to plan a day at the beach with a convenient and tasty option for lunch or a sunset-backdrop dinner.
As soon as the afternoon hangry pains begin, it'll be a quick fix with menu items like Wisconsin Cheese Curds with jalapeño ranch, the Drunken Shrimp Bowl with tequila lime sauce and yellow rice black beans, topped with Pico and Cotija cheese, and seasonal crab claws with cocktail sauce.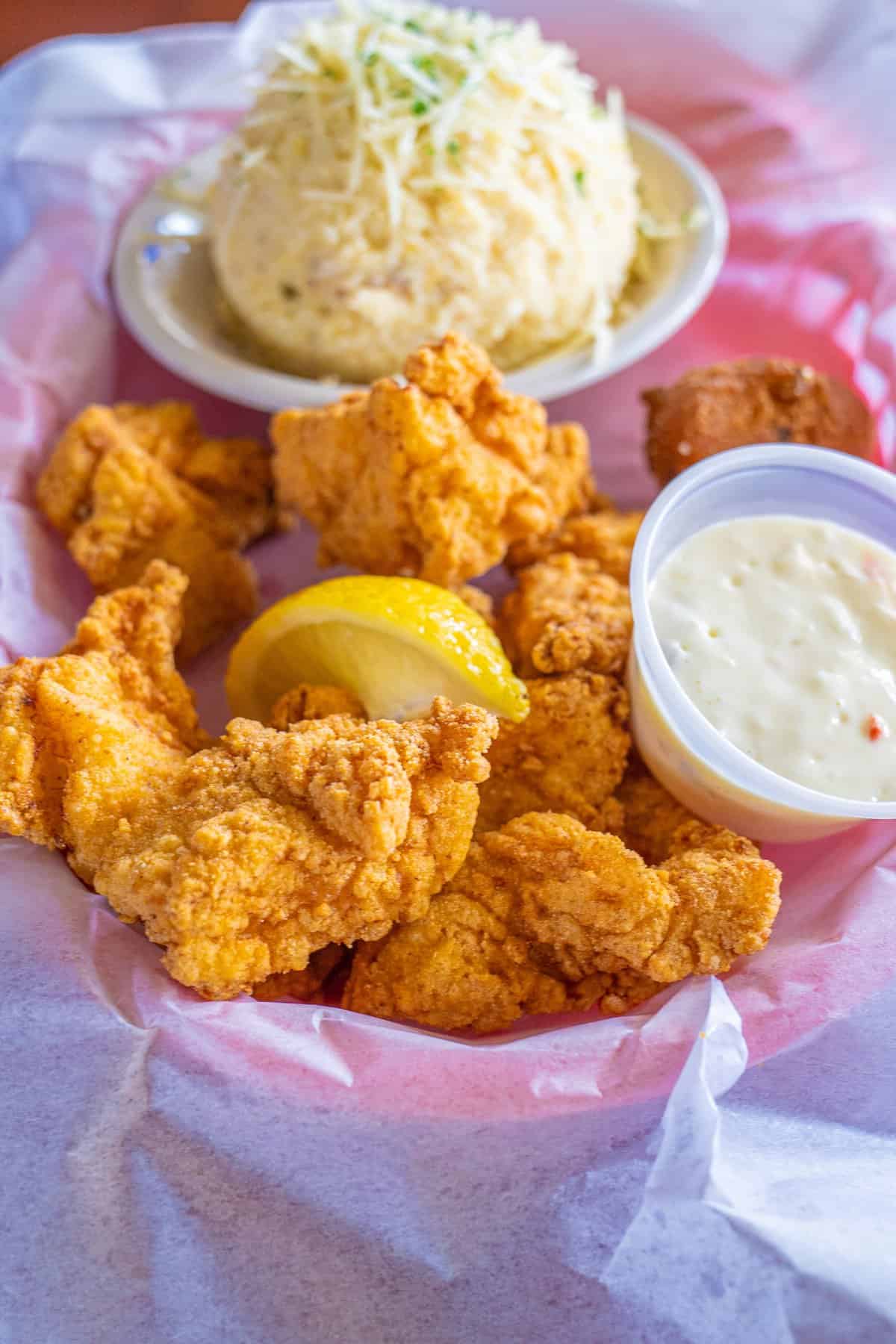 *Panama City Beach Travel Tip: Schooners blasts a cannon at sunset to add a little extra fun to your evening; a reminder Panama City Beach is the place to be!
Best Place to Grab Tacos
Grab Panama City Beach-style tacos at Finns Island Style Grub, made with fresh-caught fish and tasty meats like jerk chicken and smoked pork, with a delicious choice of other items like burritos, nachos, ceviche, quesadillas, and more! This open-air restaurant will allow you to enjoy the beautiful Florida weather alongside the best Mexican-style dishes in Panama City Beach. If you're looking for a healthier option, Finns Island Style Grub only roasts and grills their food. Nothing is fried or microwaved, and everything is fresh!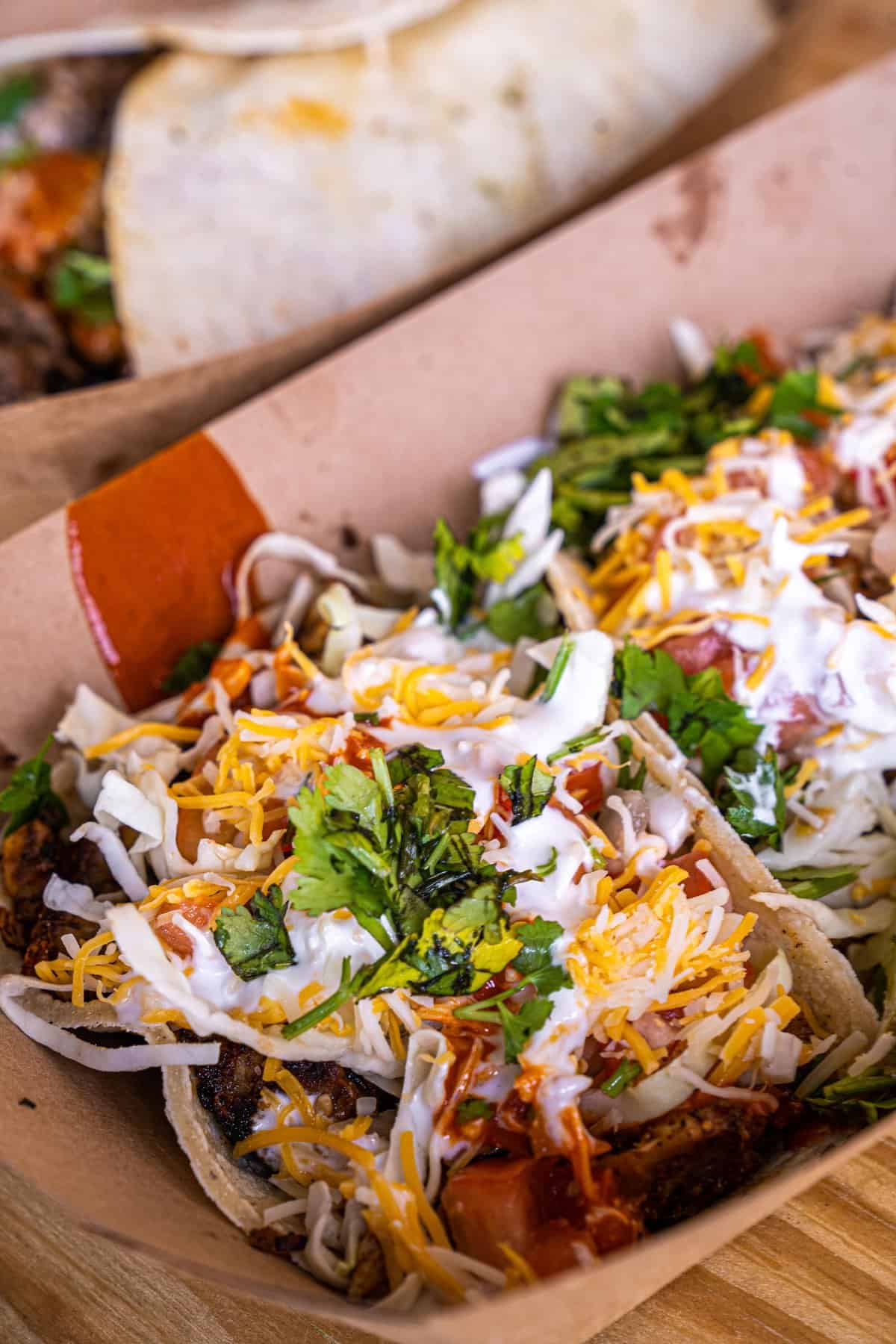 Where to Enjoy Breakfast
Best Place to Eat Fresh, Organic Dishes
They say breakfast is the most important meal of the day, so Finns Barista Bar and Snack Shack take it very seriously. Specializing in coffee made with house made syrups, organic milk, and locally roasted coffee; smoothies with fresh ingredients, breakfast bowls topped with organic nuts and seeds, along with fresh granola and on-tap craft beer and Noli South Kombucha, you're in for the most colorful and nutritious breakfast you've ever had. Providing vegan and vegetarian options and the most beautiful creations, you have to try Finns Barista Bar and Snack Shack!
You can also grab breakfast from Finns Island Style Grub (mentioned above) in this shared space and try their dearly loved pancake burrito: fluffy scrambled eggs wrapped inside of a thin pancake and served with a side of maple syrup, or their pancake tacos, among other breakfast items.
Best Place to Drink Coffee
The Pour is a non-profit coffee shop, donating 100% of its profits to providing transitional housing to those in need. They serve the tastiest coffee, made from their own small-batch beans that you can buy online or in-store as a souvenir, so you can take a little bit of this foodie gem back home with you and share it with your friends and family. Even better, they sell merchandise (while supplies last)! If you need a little snack, they are always coming up with new, homemade bakery items, like their coconut matcha loaf.
With a cozy vibe, couches and armchairs to lounge around on, plus swinging chairs and fun artistic details, like a cream and sugar bar on an exposed piano, this a must-stop-shop as you're checking off items on our foodie's guide to Panama City Beach.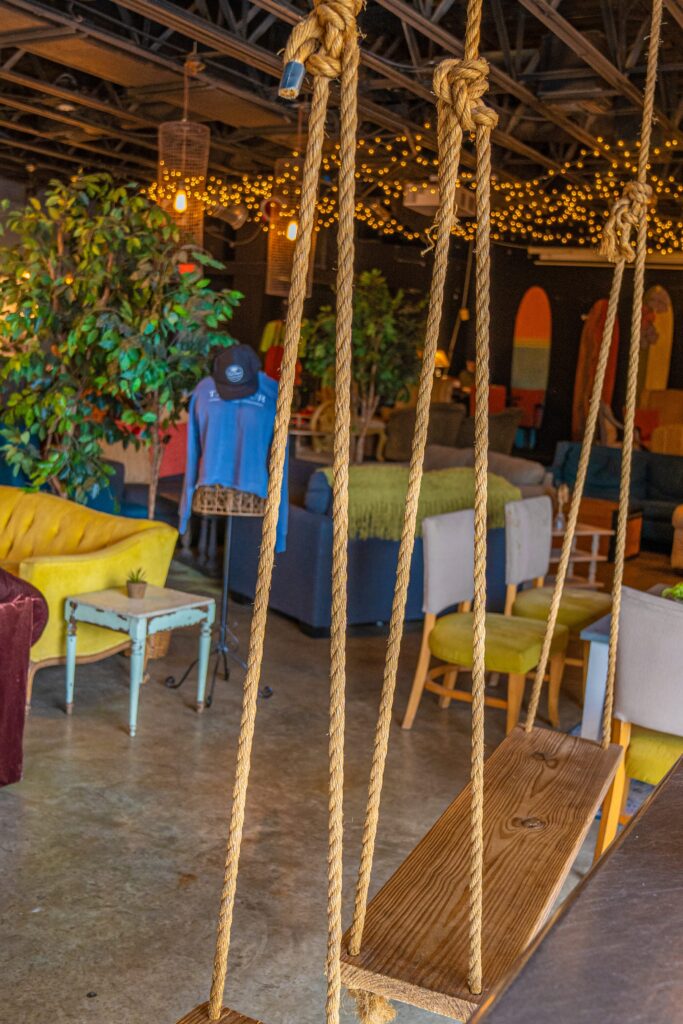 Best Place to Drink Breakfast Cocktails
With a name like the Pancakery, it's impossible to deny the potential of one of Panama City Beach's top breakfast establishments. You've never seen such a wide variety of tempting pancakes, like the Destinite with incorporated strawberries, bananas, and chocolate chips. Or you can order the Bananas Foster, which is your choice of pancakes, Belgian waffles, crepes, or French Toast with a Bananas Foster sauce, pecans, and grilled banana slices for the prettiest bunch of garnishes you've ever seen!
The Pancakery is also serving up lunch and brunch, which wouldn't be complete without mimosas or their bright Back Beach Riviera, and that's not all! They even have something called a Pancake Shot: a shot of Jameson and Butterscotch Schnapps. Look out for other creations like their spiked coffees, their Morning Mule made with watermelon vodka and ginger beer, or their new Florida Mangomosa. Check out the full menu on their website for more tasty options you won't be able to resist while you're in Panama City Beach.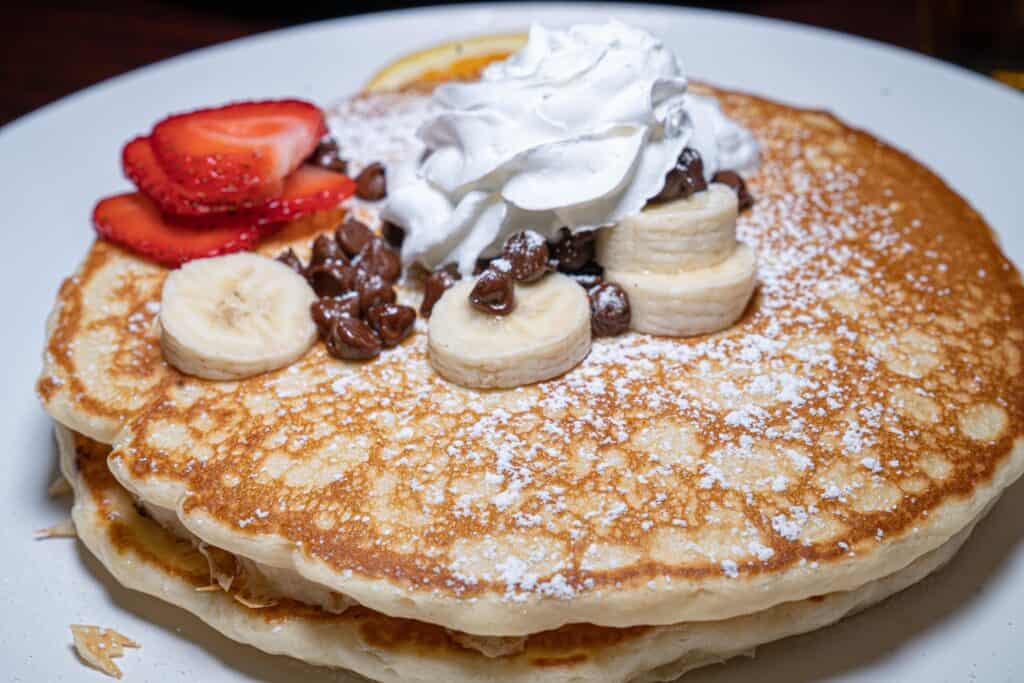 Best Place to Drink Coffee Martinis
Open only for breakfast, lunch, and brunch, you'll start your day on a high note at Andy's Flour Power's Home, a Best of Bay Finalist in 2020. As we've learned, Panama City Beach loves its fresh ingredients and bright, flavorful plates (and cocktails). At Andy's, nothing's changed. Try their morning cocktails like their Breakfast Martini or their coffee cocktails with liqueurs and Irish Cream. Go on a weekend and you'll be surprised to find a live jazz band playing from 9am until 1pm!
Add their Flour Power French Toast soaked in a brown sugar batter and served with fresh strawberries and real maple syrup; their Breakfast Croissant Sandwich with fresh tomato and white cheddar cheese, or add ham, avocado, and garlic mayo and get it California-style. Looking for just a little something? They also serve pastries and muffins made daily with, you guessed it, fresh ingredients!