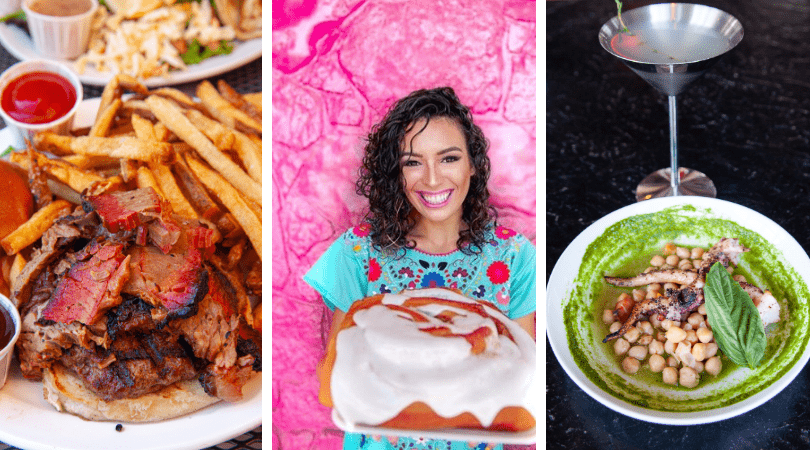 San Antonio has been exploding in the culinary scene with a diverse mixture of flavors. Of course, you can expect some delicious Tex-Mex and Mexican dished but there are also so many San Antonio Restaurants near the River Walk that offer elevated experiences and mouthwatering dishes! Keep on reading and get ready for some amazing flavors. Plus, don't forget to check out all of the other fun things to do in San Antonio!
Supper for Breakfast
Usually it's the other way around, but Supper, a beautiful eatery in the Historic Pearl area serves up some incredible breakfast! Tres leches is a Mexican dessert favorite so I was so excited to come across their Tres Leches French Toast covered in fruit! So mouthwatering good. Served with chai beignets and whipped cream covered hot cocoa, you'll definitely satisfy your sweet tooth. They also serve up some savory dishes like avocado toast and craft brunch cocktails, so there's plenty to love at this spot!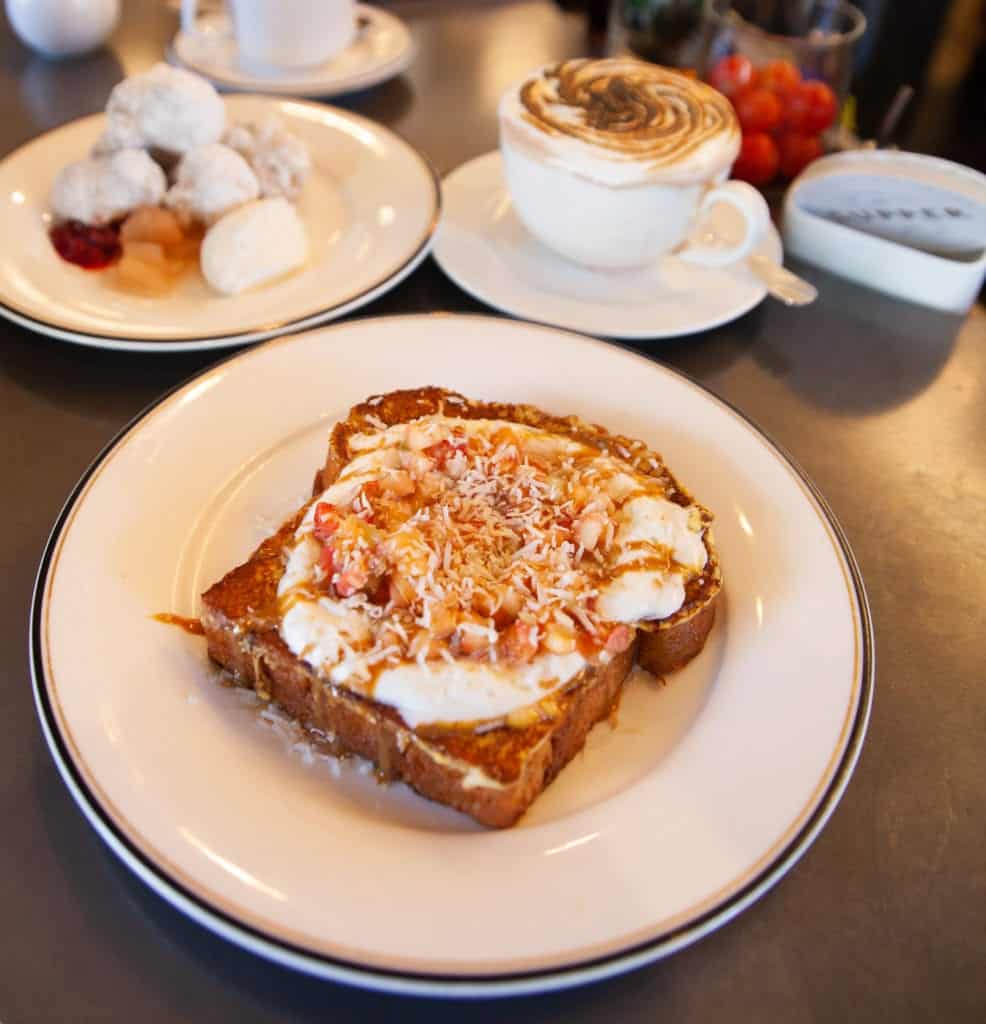 3 LB Cinnamon Roll
Well, we all know everything is bigger in Texas, and this breakfast right here does not disappoint. Lulu's Cafe & Bakery is a San Antonio restaurant near the River Walk that is famous for the giant cinnamon rolls and not only is it big, but it's also actually super good! We had this to eat for a few days after!
Blue Star Brewing Co
I remember when the Blue Star Brewing Co first opened up in San Antonio and the excitement of eating there for the first time. Well, that excitement hasn't worn off even years later when biting into their delicious dish tacos or juicy burger topped with brisket. Plus, when the weather is nice, the patio is a perfect place to sit and relax while enjoying a beer.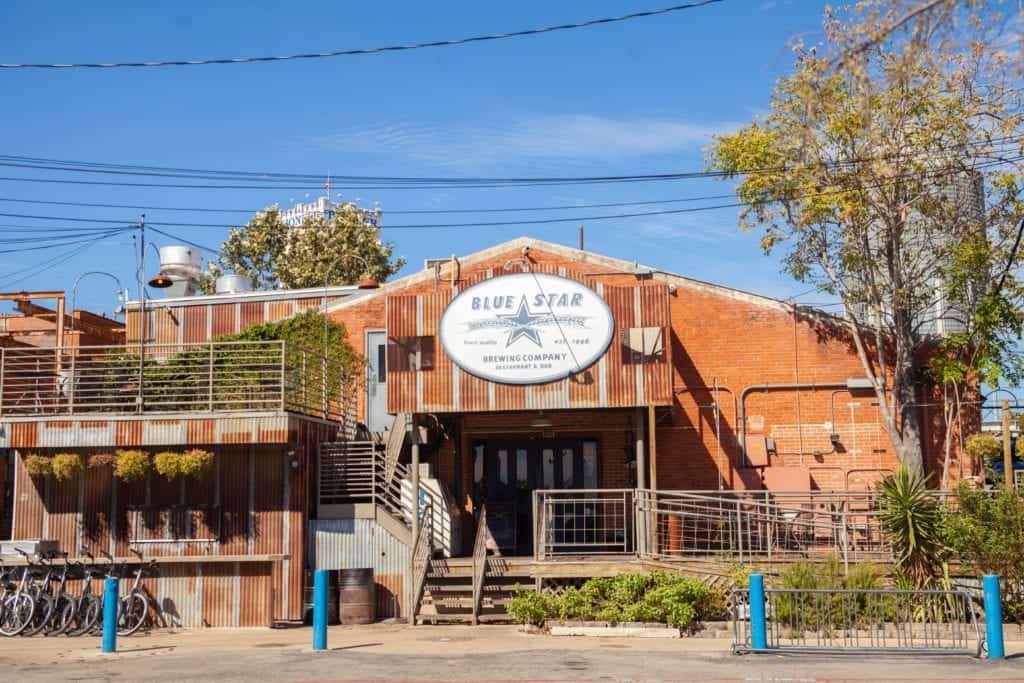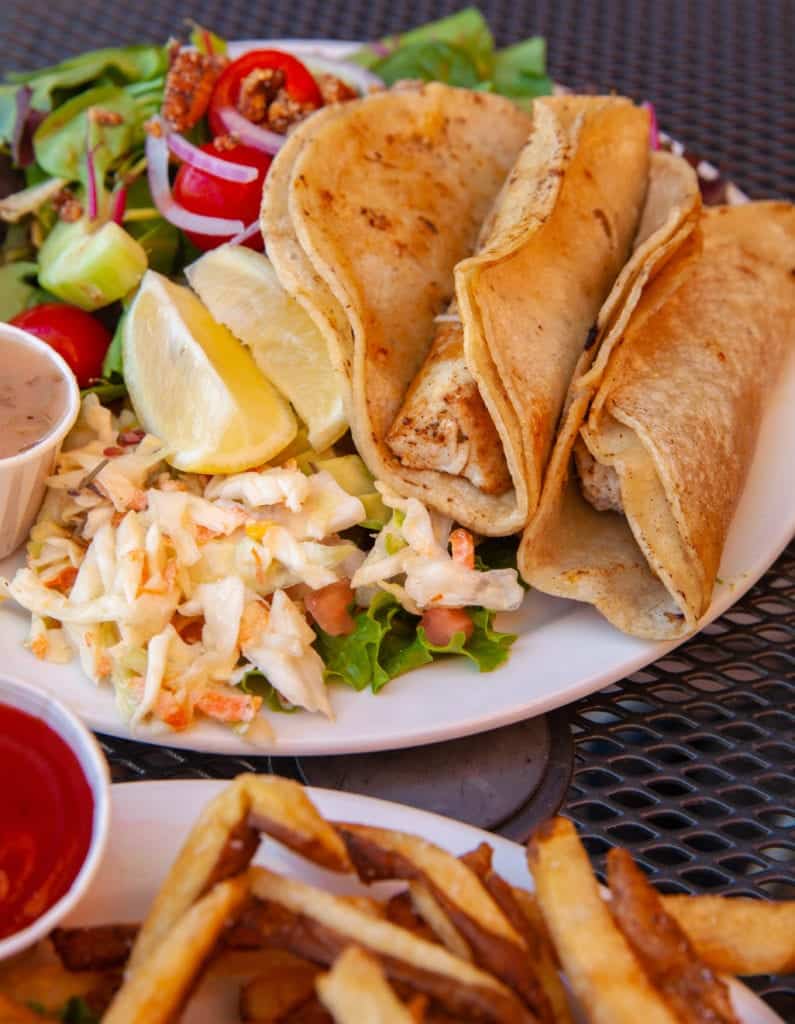 La Gloria
I had passed La Gloria in the Historic Pearl along the River Walk too many times, and man had I been missing out. La Gloria takes Mexican street flavors from all throughout Mexico and brings them to San Antonio. Cacao from Chiapas, mezcal from Oaxaca, agua chile from Sinaloa, Panucho Pubil from Yucatan, and more. They even have a map on the back of their menu that shows all of the different recipes and ingredients sourced from each place.
The Arrachera en Adobo molcajete was big enough to share and the margaritas were fresh! I'm looking forward to coming back for all of the other fun flavors!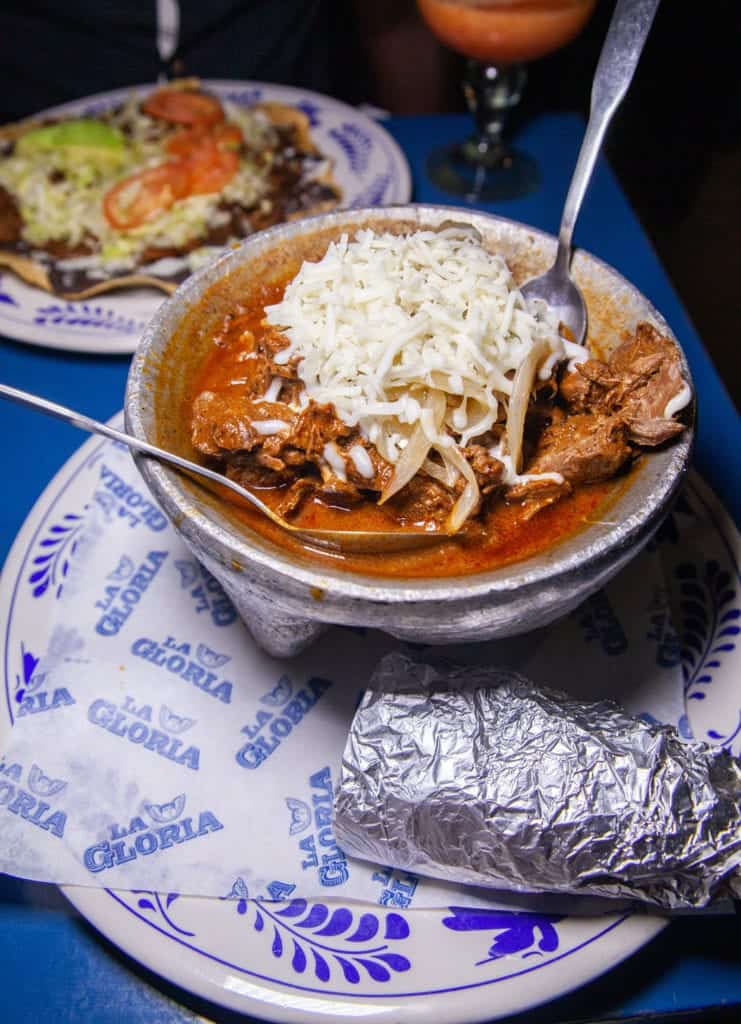 Battalion
Battalion is set inside an old fire station and cool enough you can even see the pole that the firefighters slid down. Sadly, it's not operational, but it would be pretty amazing to see your waiters slide down with food! Nevertheless, the food is fantastic! The menu changes regularly so what you see here might be different than what you see when you go.
I enjoyed seeing dishes out of the ordinary like spinach dumplings, trenne bombay, and grilled octopus. Of course they serve some classics like a grilled t-bone steak that that had the perfect seasoning to compliment the dish.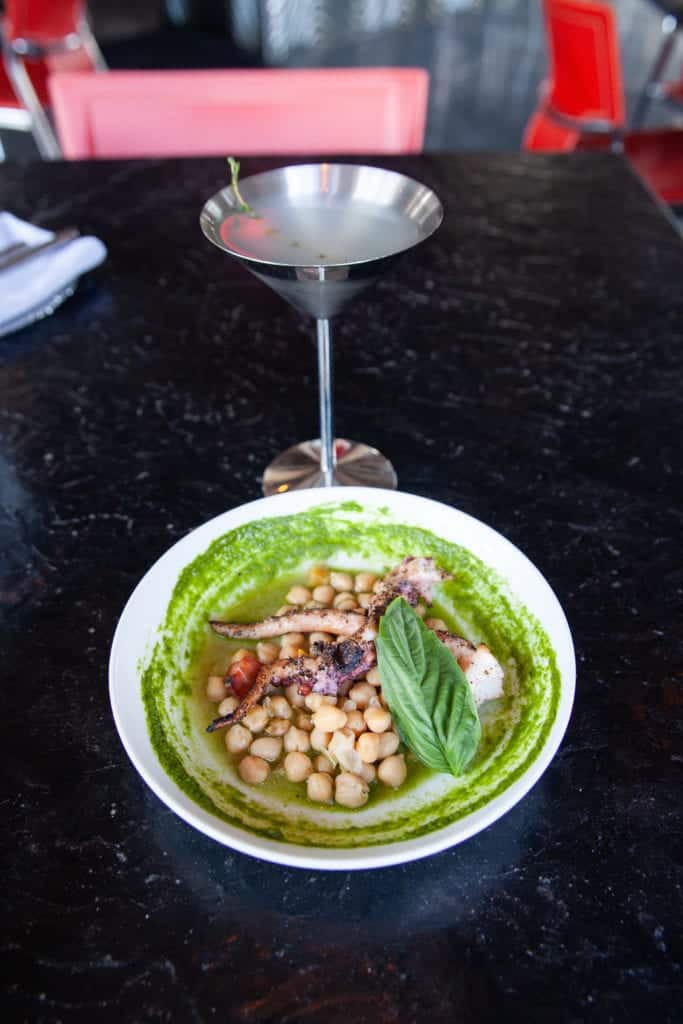 Mi Tierra
Mi Tierra is a San Antonio favorite among locals and tourists. I'm initially drawn in by all the colorful papeles picados, the Mexican folk-art banners. Just walking into Mi Tierra is fun. Luckily the food is just as good as the place is beautiful. The Sonrisa Special with beef ribs is always a favorite